It was her honeymoon when Annie Craig first visited Niseko. They say cupid only strikes once, but for Annie, it was love at first sight all over again. Thus when her husband, Andrew Craig decided to move to Japan as Country Manager for Elite Havens, Annie jumped at the opportunity to helm Niseko Gourmet.
Her love for food shines through when you talk to her, as does her passion for preserving the region's culinary heritage. As Manager of Niseko Gourmet, she discusses and finalises sumptuous menus with the chefs and manages the day to day operations. We caught up with Annie for a little tête-à-tête.
Elite Havens: How did you get to Niseko?
Annie Craig: When my husband Andrew and I came to Niseko for our honeymoon, we felt a deep connection and did not want to leave. At that time, Andrew was running the Thailand operations for the company. In 2018, Elite Havens acquired Niseko Boutiques and Niseko Gourmet, and Andrew was offered the position of Country Manager in Japan. Needless to say, we did not think twice.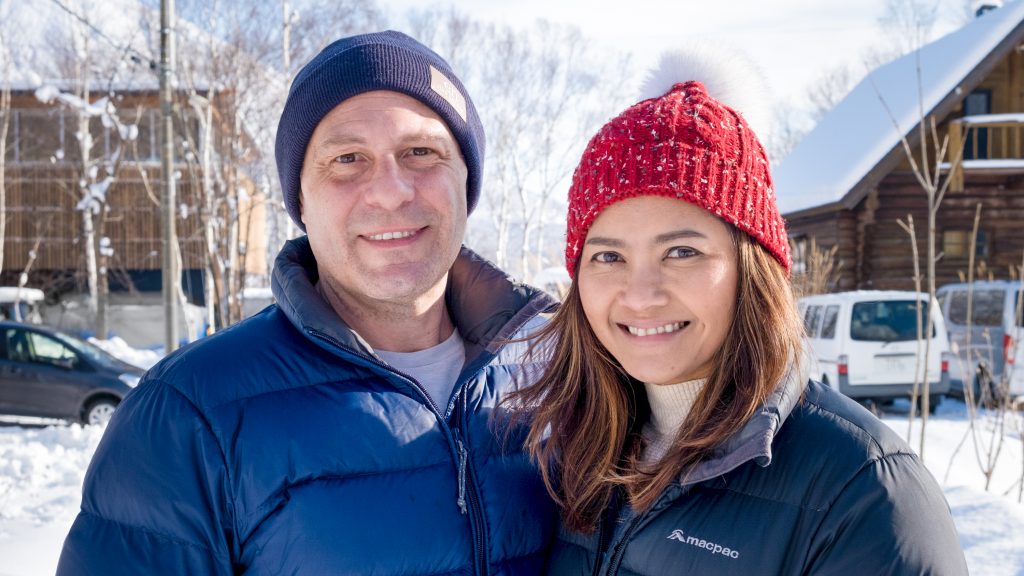 Elite Havens: What is Niseko Gourmet?
Annie Craig: Niseko Gourmet is a boutique catering company, offering private dining and food delivery services to guests looking for a luxury in-chalet dining experience. We can cater for groups, parties and events.
Elite Havens: How long has Niseko Gourmet been around?
Annie Craig: Niseko Gourmet was started in 2010 by Tess Stomski, so it has been around for a decade now.
Elite Havens: What does Niseko Gourmet do exactly?
Annie Craig: The core of our business is arranging for Private Dining Experiences. We have five Japanese chefs, one western chef and one speciality Thai chef.
Guests who come to Japan seek varied experiences. Food is a large part of that journey and we offer them indulgent dining options within the comfort of their own chalet. Imagine a scenario where a master chef comes with all necessary equipment and ingredients, lovingly preparing food to suit your preferences, in your own kitchen. This is the epitome of gastronomic luxury.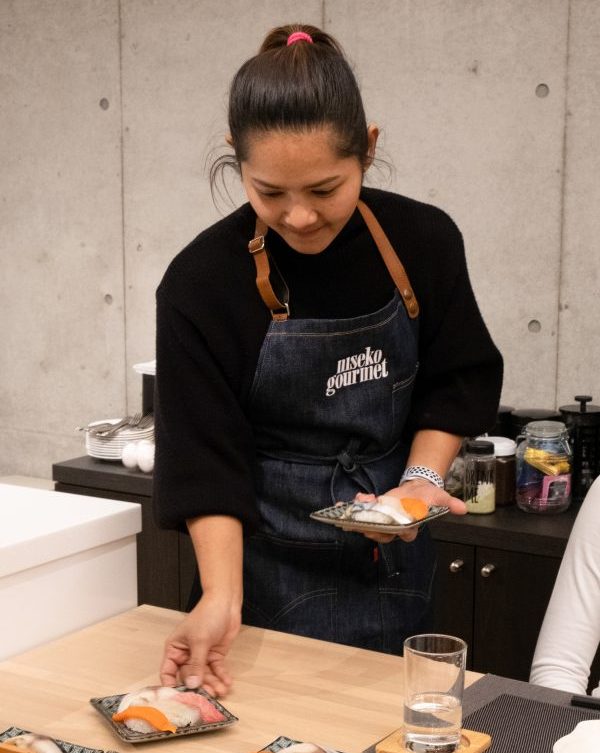 Elite Havens: How are the chefs selected?
Annie Craig: We are very picky when it comes to our chefs and only work with the very best. Our chefs have been part of the local Hokkaido food scene for decades. It's not only us who choose them, they too choose us, for the unique offering we bring to the table, showcasing their individual skills.
For example, Tanaka San, who crafts a seven-course meal and the popular Tempura Dinner, was formerly an instructor at the Tsuji Culinary Institute and a famous TV personality. Sushi master Kamada San, who is now in his 70s, has been preparing sushi and sashimi since he was 14. Abe San, our soba master is the former chef of Niseko's famous Ichimura Soba restaurant in Hirafu. Each chef comes with a heavy resume and decades of experience. They all have interesting culinary backgrounds and together, offer some of the best food available in Niseko.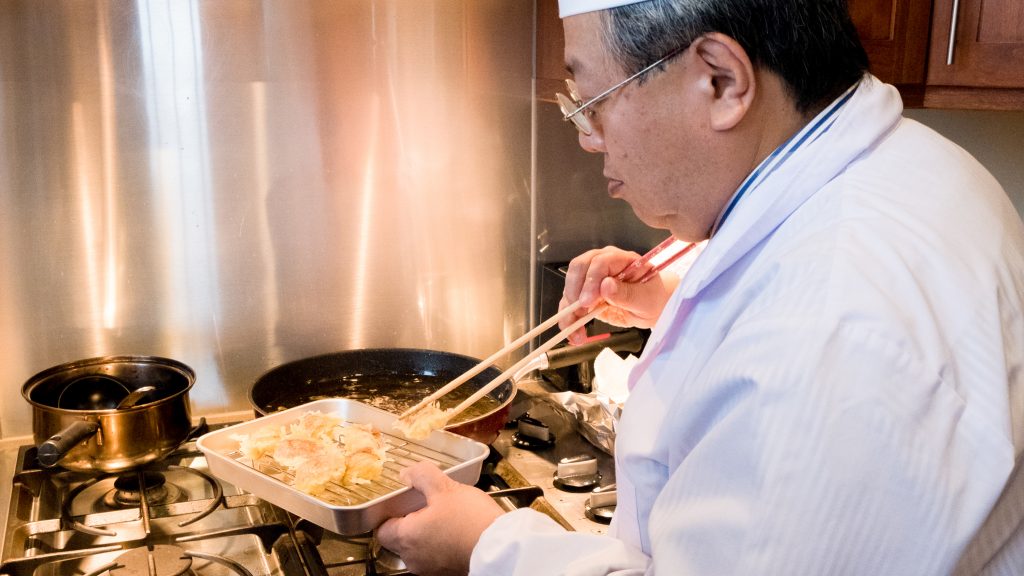 Elite Havens: Where are the ingredients sourced?
Annie Craig: We use fresh Hokkaido ingredients as much as possible and create most things from scratch. For instance, Abe San's soba noodles are handmade before each meal.
Elite Havens: What's your personal favourite menu?
Annie Craig: I have two favourite menus: Tanaka San's Seven-Course Degustation Dinner and the Five-Course Shared Table Dinner.
Chef Tanaka San's menu celebrates Hokkaido's natural produce. The menu is decided on the day itself, depending on the fresh ingredients he sources from the wet market in the morning. I love the sashimi he creates. Tanaka San presents his sashimi as thinly-sliced rock fish (soi) with umeboshi dressing, myoga (Japanese ginger) and spicy radish.
On the other hand, the Five-Course Shared Table Dinner showcases homestyle Japanese cooking with Shojin Ryori, which is Japan's oldest culinary tradition, practised by Zen Buddhist monks. Chef Sachi created this menu, which revolves around Buddhist teachings: the five methods of meal preparation (raw, simmered, grilled, fried, steamed), the five colours (green, red, yellow, white, black) and the flavours (sour, bitter, sweet, spicy, salty).
Elite Havens: What makes Niseko Gourmet special?
Annie Craig: We are the only private in-chalet dining experience in Niseko with such a wide variety of options to choose from. We provide everything: the chef, the food, a private host and all equipment. We prepare, serve and clean up, so guests are not worried about a messy kitchen. And what's more, unlike a lot of food options in Niseko, we are open all through the year, not just in the winter season.
As the only catering company in Niseko that offers menus for any dietary requirements, our chefs can make substitute dishes for anyone with dietary restrictions or allergies. It is these small things that keep our guests coming back for more. In fact, I'm proud of the fact that we have guests who have booked us every time they visit, five years in a row!
We were very privileged last winter when we were chosen as the primary caterer to serve the family of the last Chinese Emperor for a week during Chinese New Year. We also hosted a dinner attended by Jack Ma, founder of Alibaba.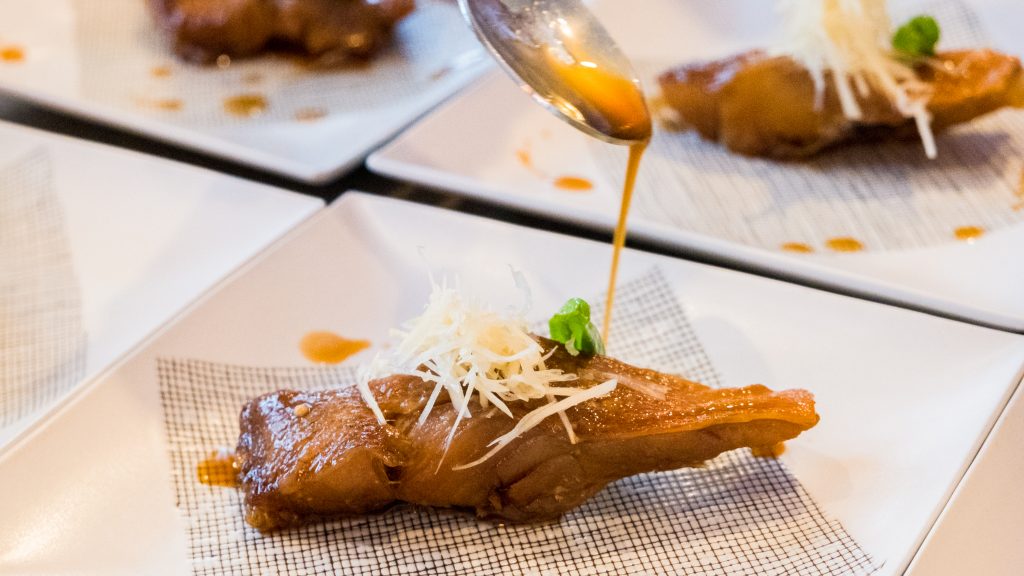 Stay in one of our Japan chalets and experience Niseko Gourmet's sensational cuisine.