You've come to Phuket for the sun, the emerald ocean, the fabulous nightlife and your luxurious villa. But did you know that you can also enjoy decadent Christmas and New Year feasts outside your villa? If you want to step out on Christmas or New Year instead of letting your in-villa chef create a magical meal for you, we give you the lowdown on the best that the island has to offer. Ask the Elite Concierge to book a table for you at the earliest.
CAFÉ DEL MAR
Café del Mar Phuket is a classy outpost of Ibiza's world-famous venue. Located at the northern end of Kamala Beach, with beach cabanas and great beats, it is a place to see and be seen at. The club offers a Christmas Eve Scandinavian Dinner by Chef Daniel Isberg with the first seating at 6-8:30pm and the second group at 8:30-10:30pm. The menu includes breads, cheese, seafood such as Smoked Salmon, Gravlax, and Home-Smoked Prawns, as well as salads including Potato and Red Beet. Meats like Christmas Ham, Roast Beef, Swedish Meatballs, and desserts such as cheese, Brownies and Candies complete the meal. The price for adults is THB 1950 while the price for children 12 and below is THB 750.
A fabulous New Year's Eve Gala Dinner buffet comes out to THB 9950 per person including half a bottle of champagne or 2 persons at THB 21900 including one bottle of house wine and one bottle of Taittinger champagne or 4 persons at THB 49990 including including one bottle of house wine, one bottle of Taittinger champagne, and one bottle of house spirits. The buffet includes cold cuts, caviar, Caesar salad, parma ham, lobster, oysters, smoked crab, smoked salmon, sushi, sashimi, lamb chops, pork chicken, mussels, scallops, prawns, barracuda, Alfredo and Bolognese pasta, prime rib, duck a l'orange and a whole lot more.
CATCH BEACH CLUB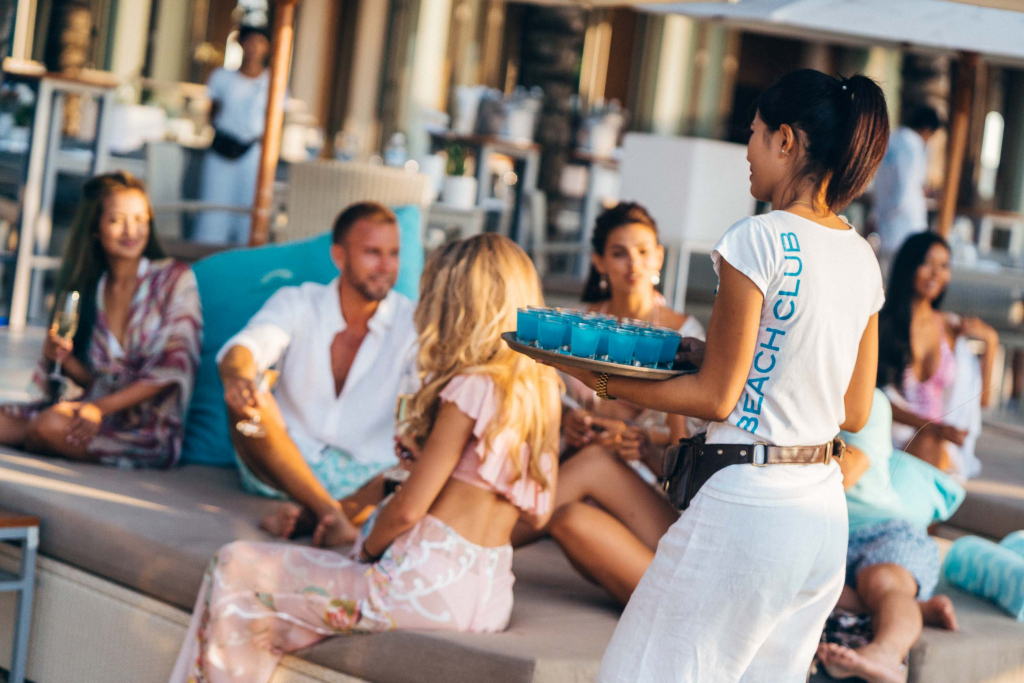 Catch Beach Club in Bangtao is enjoyed by local residents and visitors alike. Delicious food, good cocktails and a fantastic wine list are some of its top draws. International DJs spin by the swimming pool and keep you grooving to top beats all evening long. Catch celebrates with a Christmas Eve menu at THB 2,500++ per adult and THB 1,500++ per child. The menu includes Foie Gras, Truffle Stuffed Goose, Pommery Mustard Whole Spit Lamb, Christmas Turkey, Japanese Raw Bar Buffet and more.
DREAM BEACH CLUB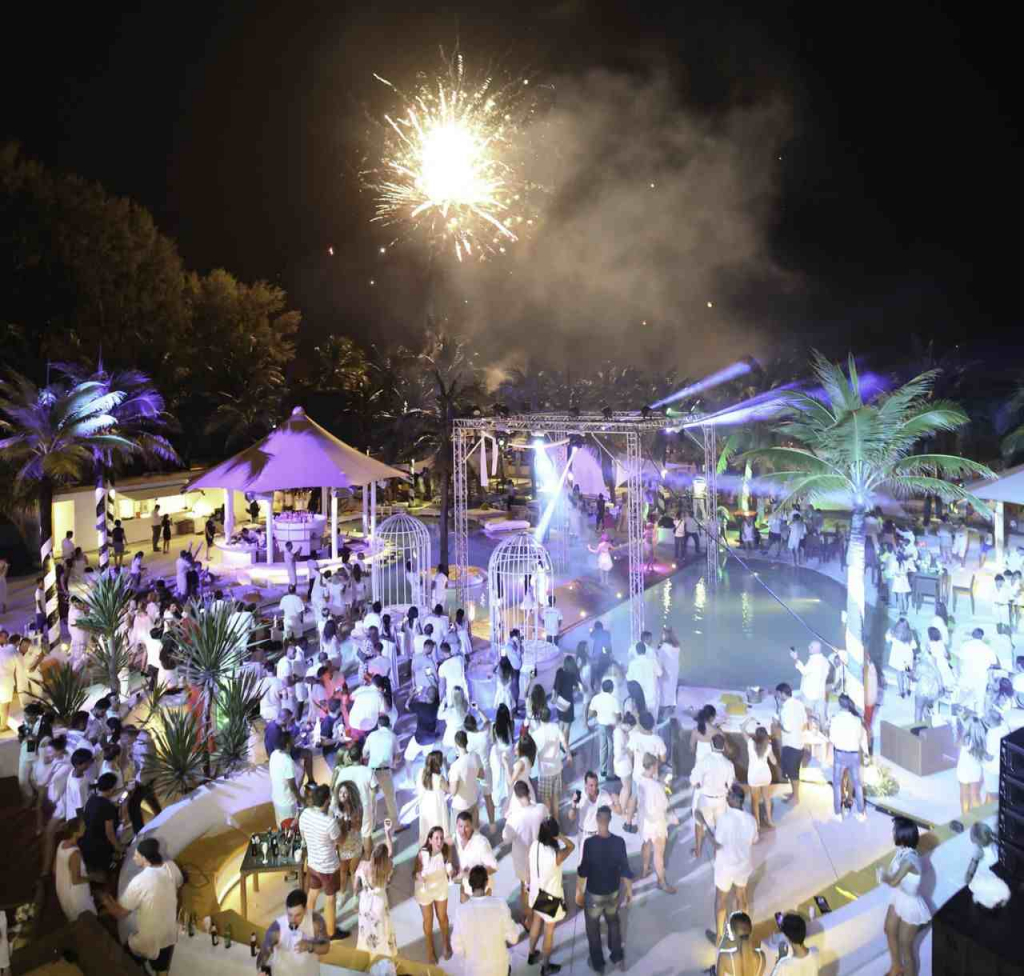 Dream Beach Club is a stylish place to party on Layan Beach. Part of the world-renowned Dream brand from New York City, the club is one of the largest beach clubs in Thailand. On Christmas Eve, enjoy island-style seaside dining and Happy Hours promotions from 7-10pm. On Christmas Day, an appetising Turkey Buffet Experience awaits, supported with a live performance by Jessie Cassin, followed by resident DJs, live musicians, B-boy Dance and Dream Dancers. Lunch is from 12 noon to 3pm at THB 2,200++ per person; kids under 10 eat free. The pool party goes on all day long.
SUAY Restaurant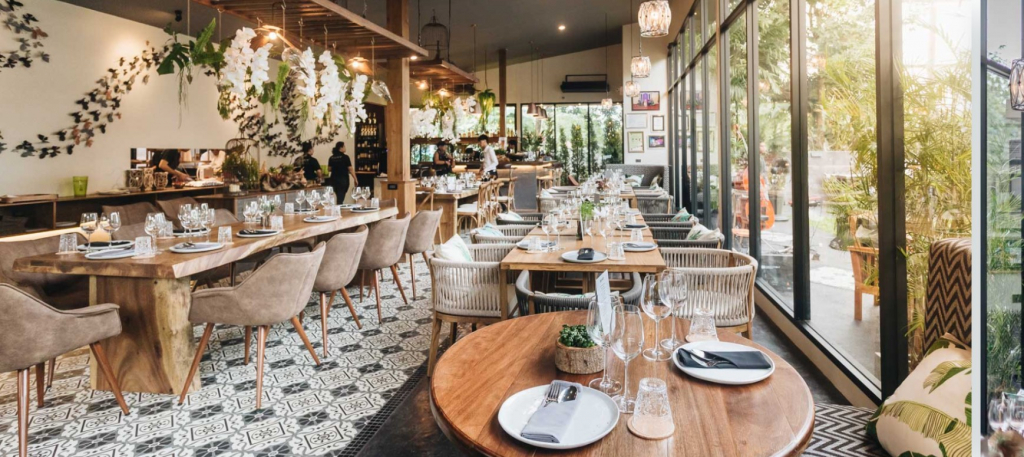 Sassy. Unique. Authentic. Yummy. That's what SUAY stands for, giving insight into the restaurant's vibe. Chef Tammasak Chootong combines modern Asian dishes with innovative culinary creations here. The result is -you guessed it- SUAY. Asian and global flavours come together in a heady mix. This popular restaurant offers a Christmas Eve menu that includes Salmon Tataki Lemongrass Salad with Green Apple Sorbet, Warm Goat Cheese Tarts, Walnut Crumble with Mango Chutney, and Traditional Stuffed Turkey, with bread dumplings, rosemary jus and cranberry sauce on the side. You'll need to shell out THB 1999 per person for this indulgent meal.
For New Year's Eve, at THB 2000++ per person, expect a feast that includes selections of Amuse Bouche, Lobster Dim Sum in Lobster Bisque with salmon caviar and parmesan chips, Braised Beef Cheek and Mango Sticky Rice.
Book an elite haven in Phuket to celebrate Christmas or New Year. It's never too late – last minute bookings enjoy up to 10% discount. Terms and conditions apply.
Photos from Cafe del Mar Phuket, Catch beach club, Dream beach club and SUAY restaurant.