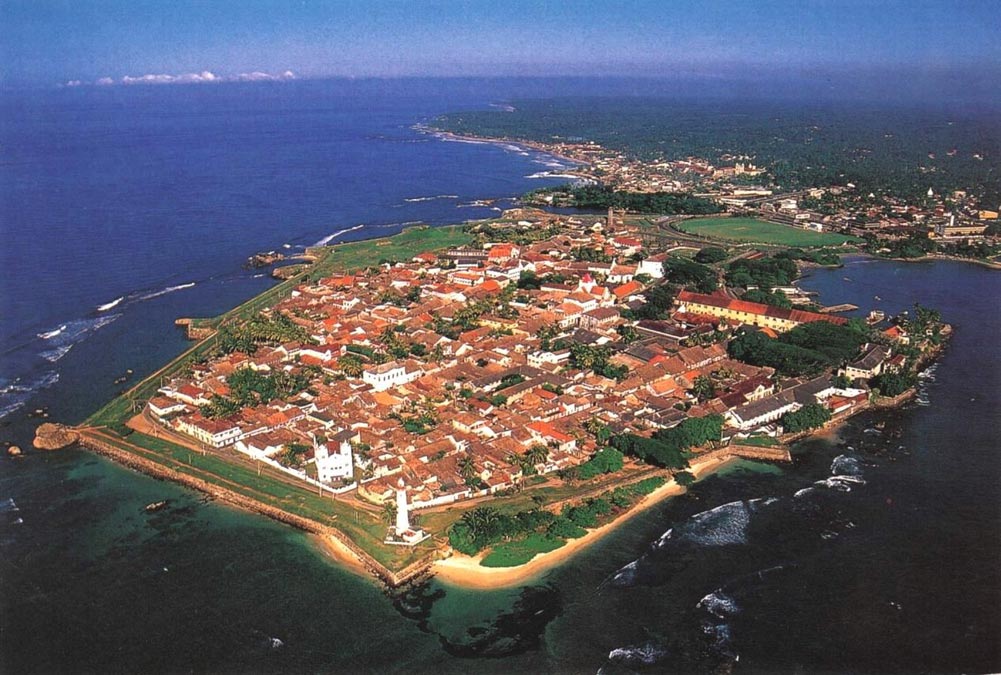 The city of Galle, on Sri Lanka's idyllic southern coast, is home to one of the island's best-preserved colonial fortresses. It is also one of the best examples of a European-built fortified city in south and south east Asia.
Dating back to the 16th century, and washed on three sides by the Indian Ocean, Galle Fort is a hybrid of Portuguese, Dutch and British design.
The fort is ringed by a series of bastions and walls constructed from lime and coral, and within these walls are some of Sri Lanka's most characterful homes.
Among these sought-after properties are the luxury private rental villas No. 39 Galle Fort, a spacious three-bedroom family home, and Ambassador's House, a huge five-bedroom townhouse with lap pool.
Both of these Galle Fort villas are situated on historic Lighthouse Street, just a stroll away from colonial churches, cafés, boutiques and museums.
Explore on foot
You can now walk nearly all the way around the grass-tufted ramparts, admiring the views of the red-tiled rooftops of the fort on one side, and Indian Ocean vistas on the other. The best place to start your stroll is at the Galle Dutch Hospital (on the corner of the banyan-tree-shaded Law Court Square), a majestic building that's now home to restaurants and shops. Heading south, the next landmark you approach is the fort's British-era lighthouse, dating to 1938, which punctures the south-eastern corner of Galle Fort.
A little further along is Flag Rock, which is worth a pause to watch young kamikaze Sri Lankans dive acrobatically into the sea for a few hundred rupees. The western ramparts are great for sunset watching, and for joining an impromptu cricket game, while the three northern bastions (Sun, Moon and Star) face inland, forming the highest part of the ramparts and incorporating a tall clock tower. They offer superb views of the new town and international test cricket ground.
Where to eat and what to buy?
Galle Fort is increasingly cosmopolitan. Over the last five years the charming streets of this old town have mushroomed with little cafés, restaurants specialising in healthy fare, one-of-a-kind boutiques and design stores, and even a couple of delicious gelato outlets – we love Pedlars Inn Gelato on Pedlars Street.