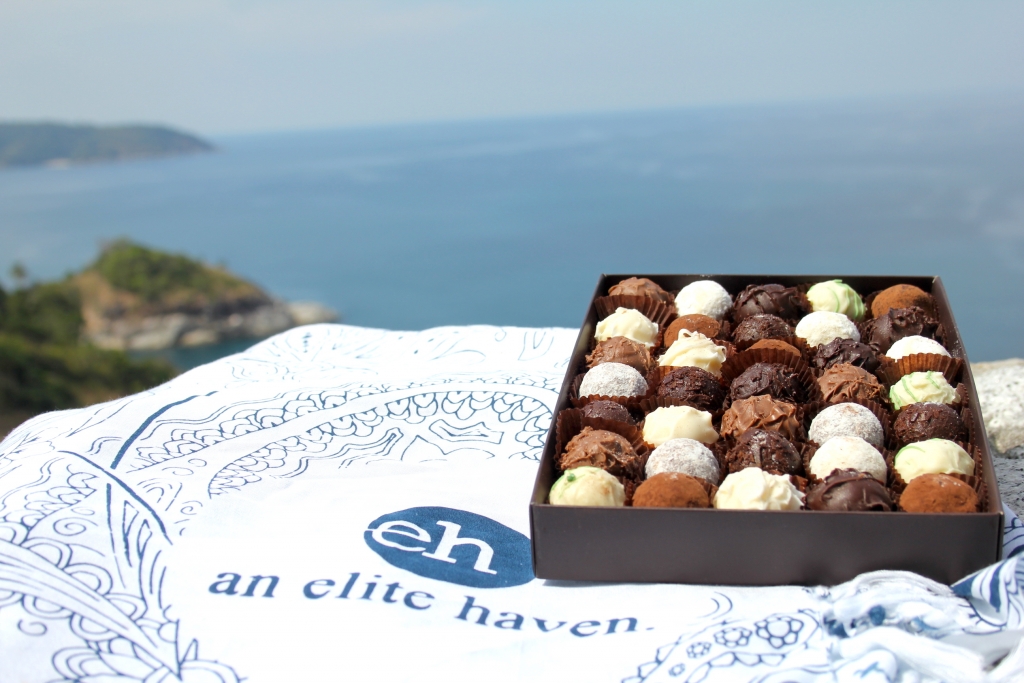 "What you see before you, my friend, is the result of a lifetime of chocolate."
– Katharine Hepburn
Thailand is world-renowned for its amazing street food, exotic tropical fruits, and delicious sweet desserts. But for those visiting Thailand who need their chocolate fix, there is one artisan chef in Phuket who is the go-to guy when it comes to anything dark, milky or white.
Thailand does not have a rich history of chocolate unlike some of its Southeast Asian neighbours such as Indonesia, which grew almost no cocoa before the early 1980s when production took off like a rocket. Now, Indonesia is the world's third leading producer of cocoa beans. Cocoa production in Thailand fell out of favour decades ago for rubber, but lately there has been a resurgence with a small number of growers and producers emerging in northern and western Thailand.
Thai cocoa is finally getting the recognition it deserves, with two Thai chocolate producers placed high in the 2018 International Chocolate Awards show.
Paradai brand took silver for their Belize dark milk 63% bar in the 'dark milk chocolate' category and Kad Kokoa won bronze in the 'plain dark chocolate bar' category for their Chiang Mai single origin bar. They also opened Bangkok's first bean-to-bar café in Sathorn earlier this year, offering all things chocolatey, from desserts and hot chocolate to cocoa butter soap.
English award-winning Pastry Chef Peter Webber trained at School Le Notre in Paris to study pastry and chocolate and started work at The Inn on The Park, London and The Savoy Hotel, where he gained his first Executive Pastry Chef position and was honoured by being sent to do promotions at The Okura Hotel in Tokyo and The Oriental Hotel, Bangkok. He was also involved in many special events and competitions in Europe.
Chef Peter moved to Asia to the famed Oriental Hotel, Bangkok as the Executive Pastry Chef where he would stay for more than a decade, even pleasing the taste buds of the Queen of England during official state visits at The Grand Palace.
Chef Peter now owns and creates chocolate masterpieces at his patisserie, Les Diables, inspiring and serving a loyal clientele with the utmost attention to taste and detail. They specialise in cakes for special occasions,