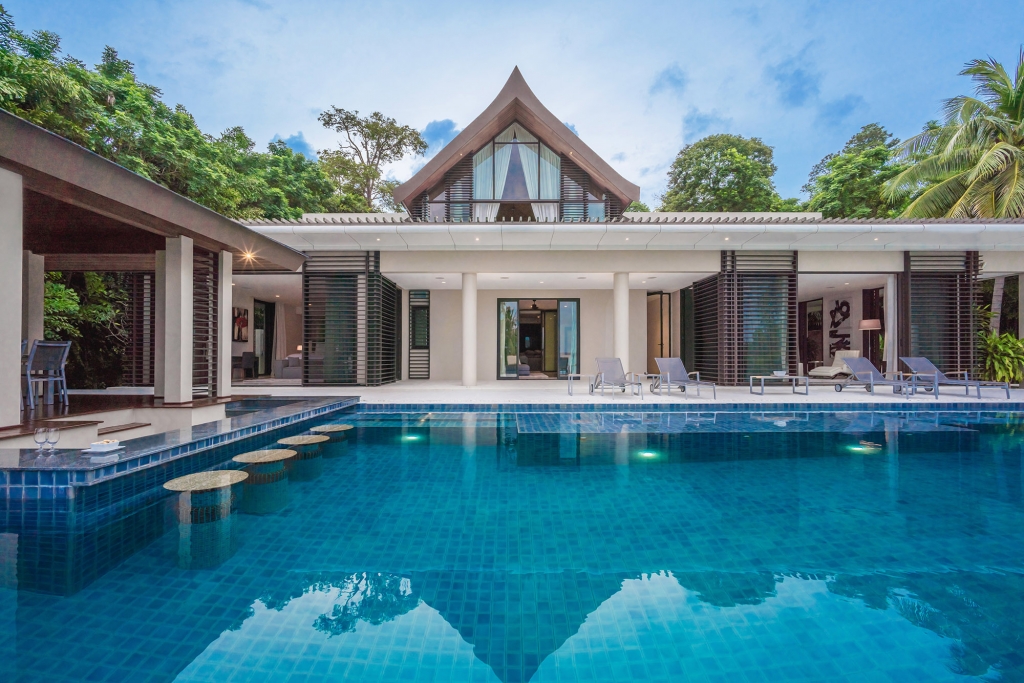 The luxurious, fully staffed four-bedroom Villa Naam Sawan located on Phuket's east coast was designed by world-renowned architectural design team, Philippe Starck and Jean-Michel Gathy, and it is one of my favorite villas.
The modern style of this breathtaking villa and the friendly and helpful staff will exceed all your expectations and will not disappoint you.
Located on what is considered one of Phuket's most unspoiled areas, this beautiful villa offers fabulous views of Phang Nga Bay, and is surrounded by hills blanketed by lush tropical plants and trees. Something that sets it apart from other villas on the east coast is it's beachfront.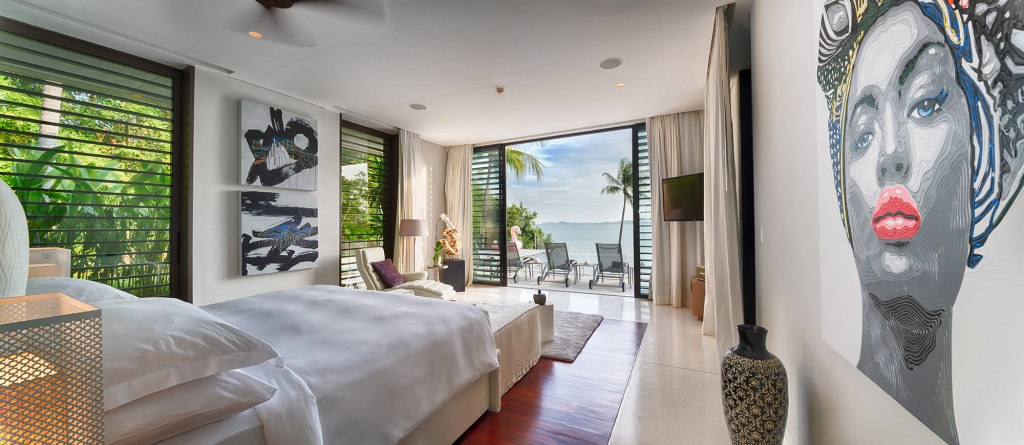 The arrival alone at the huge entrance gives you a sense of grandeur as well as a sense of excitement to see what lies behind the big wooden doors.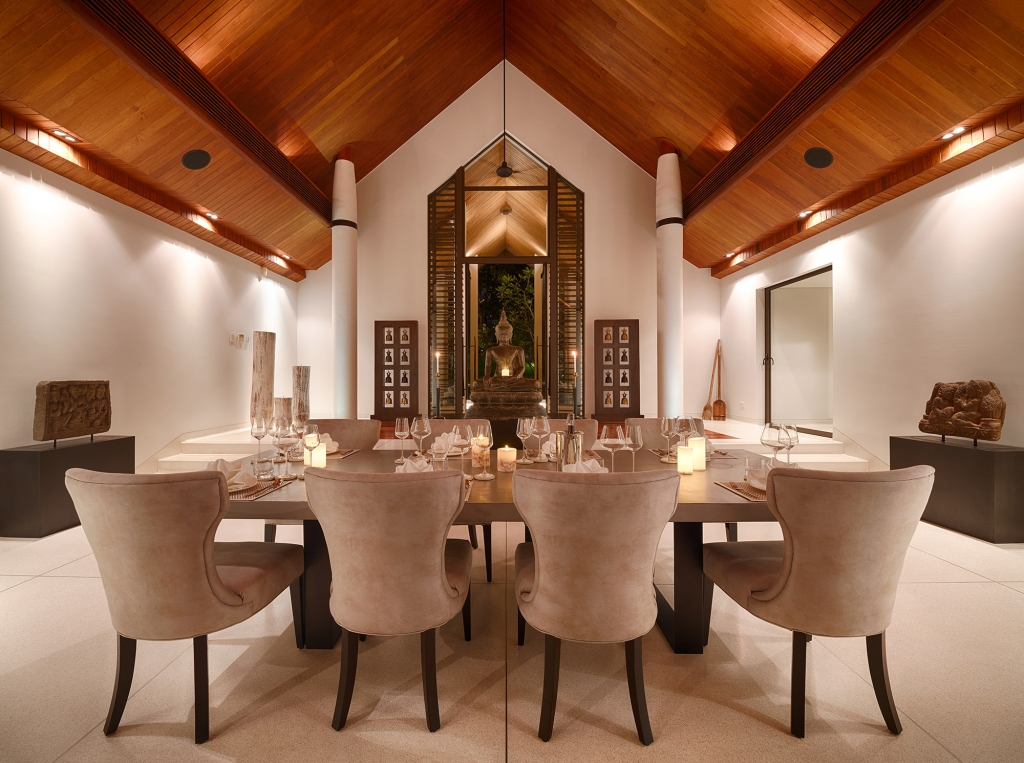 As you enter the villa you will be drawn to the views overlooking Phang Nga bay and, naturally, you will start to walk through the spacious living room with high ceilings and stunning panoramic views.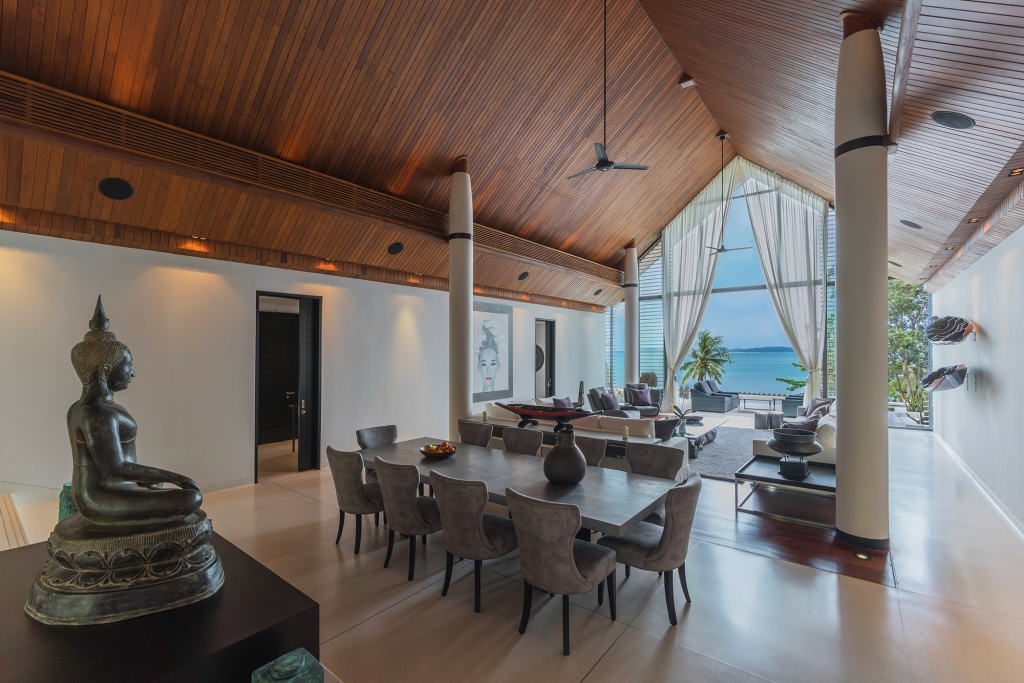 The pool area is where you will want to spend most of your time; we did. The sunken pool bar and outdoor space make the outside living area perfect for groups or families. If you need to relax and have a massage, this can be done poolside. A massage and a pina colada at the same time – now if that is not heaven I don't know what is.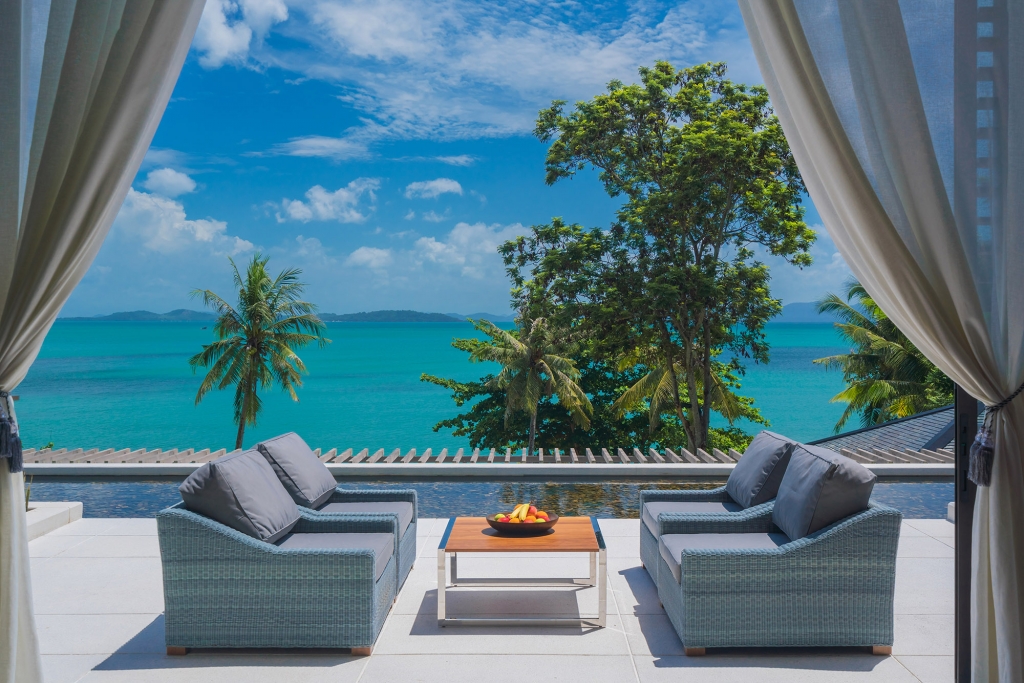 A short walk down through the tropical gardens and you get to the almost private beach. The overhanging mangroves and palm trees give the beach enough shade during the heat of the day, and it also gives this east coast beach an idyllic tropical feel.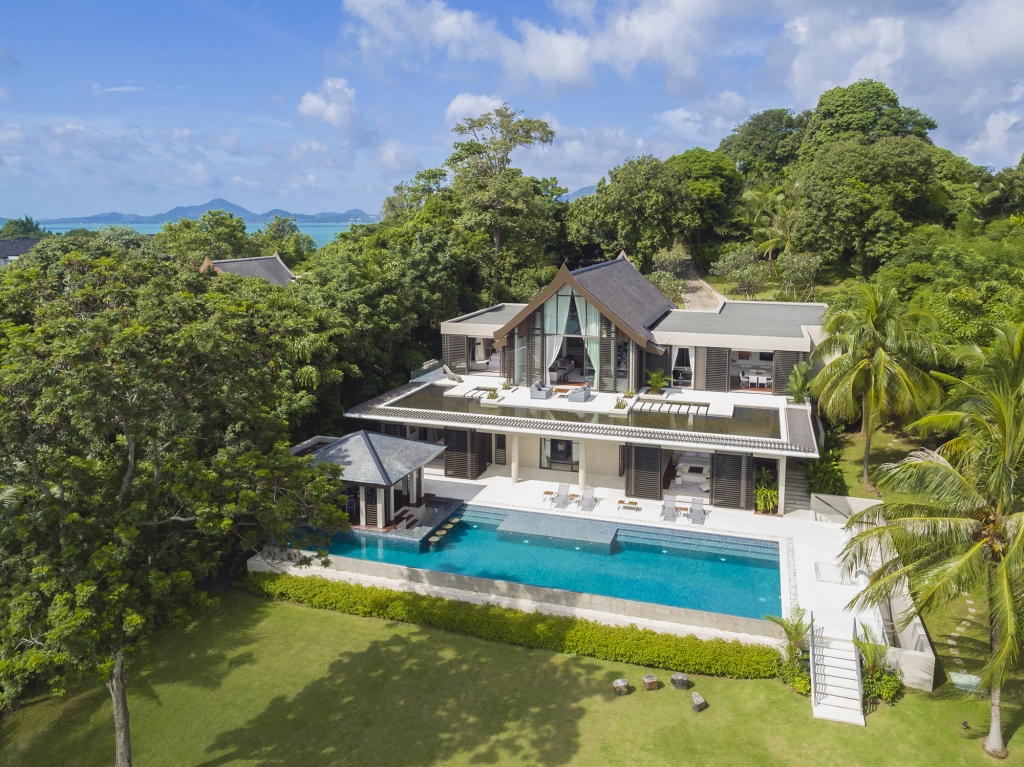 We were able to take the villa's stand-up paddle boards and the kayaks out and take advantage of the calm waters of Phang Nga Bay. The east coast is tidal so there were times when the tide was out, but if your children are anything like mine, this was a great time to go exploring and looking for hermit crabs and shells.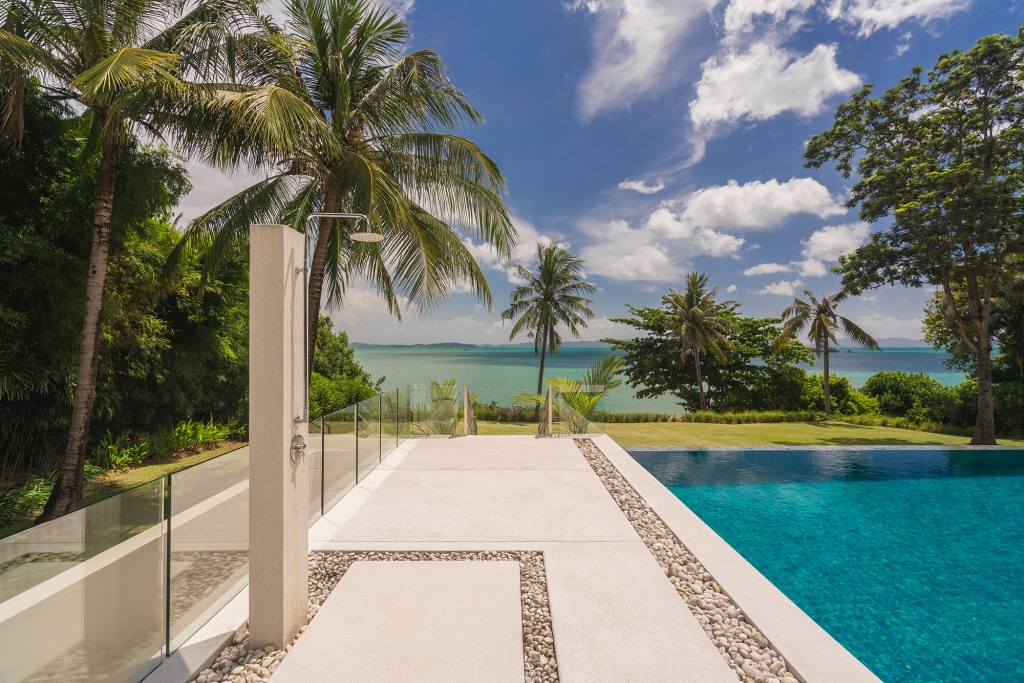 The major advantage of the east coast is that you are able to swim and play 12 months of the year,