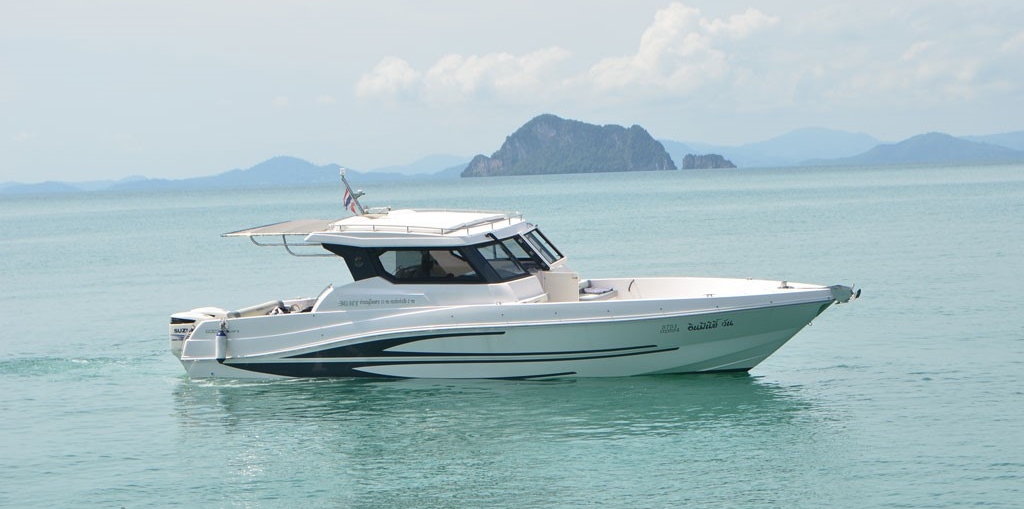 "Trust me, it's paradise. This is where the hungry come to feed. For mine is a generation that circles the globe and searches for something we haven't tried before. So never refuse an invitation, never resist the unfamiliar, never fail to be polite and never outstay the welcome. Just keep your mind open and suck in the experience."
In 2000 Danny Boyle's "The Beach" was released on the big screen and it was the first time I had ever seen the beauty of Thailand. The crystal-clear water, white sandy beaches with palm trees, the hedonistic lifestyle – it was where I wanted to be. In 2007 the dream came true. I moved to Phuket.
At first, it seemed like the perfect island, having an array of beautiful beaches and an exciting and sometimes crazy nightlife. For the first six months, I explored Phuket from east coast to west coast, from north to south and found it to be one of the most beautiful places in the world.
Yet it wasn't until I took my first trip out on a traditional Thai Long Tail boat that I realized Phuket is one of the many beautiful islands within Phang Nga Bay.
Phuket is the gateway to over 100 islands, each one easily accessible by boat and offering something different, from perfect dive and snorkeling sites, long white sandy beaches for chilled-out lazing around, and some with shacks that serve fresh tasty local food. It was after my first trip out, that my eyes opened up to the place I now call home, and how beautiful it is. That's when island-hopping around Phang Nga Bay became my passion.
Each of the islands within Phang Nga Bay has its own uniqueness. There are the distinctive features of limestone formations that rise out of the emerald waters, the best example being Koh Ta-Pu (Nail Island) known to you and me as James Bond Island. One of the most famous islands in Phang Nga Bay, having been used as the backdrop for the 1974 James Bond film "The Man with the Golden Gun", now due to its popularly, it is also one of the busiest islands.
you might have (what my 5-year-old daughter calls) "boat hair" but you will have memories that last a lifetime
I have two young children,