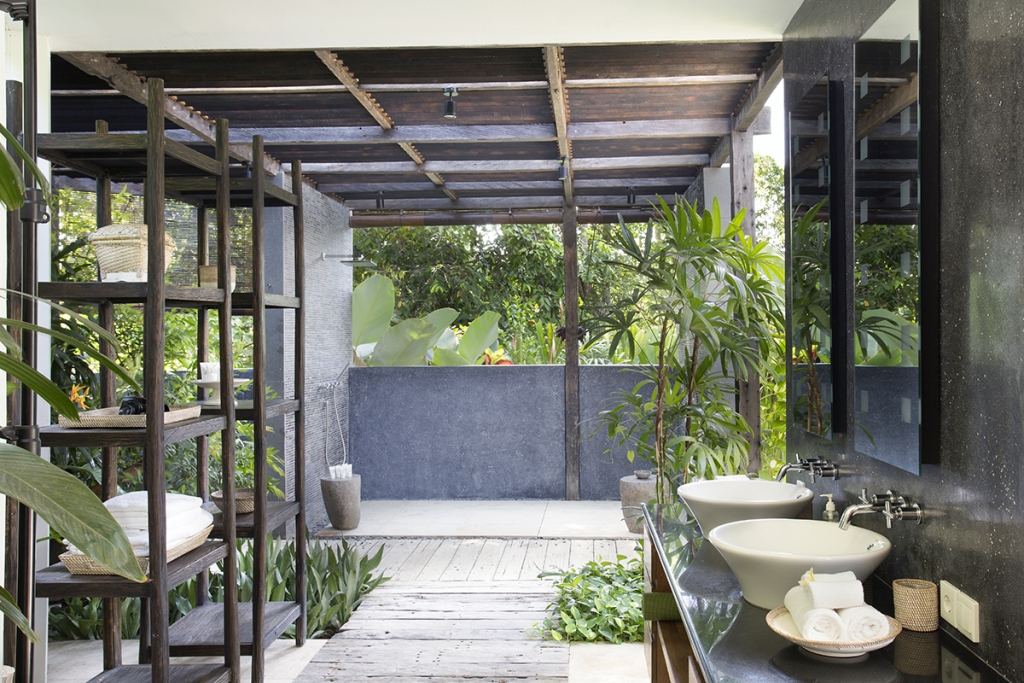 Bali has a secret. Forget the spectacular scenery, vivid sunsets, and post-card perfect beaches the travel guides tell you about. Behind the doors of the island's luxury retreats lie the most beautiful spots to have a soak. Bathrooms in Bali are an experience in their own right: open air showers, smooth pebbles under foot, tubs that stand in the shade of tropical trees. Lather up and lounge back in the best Canggu has to offer.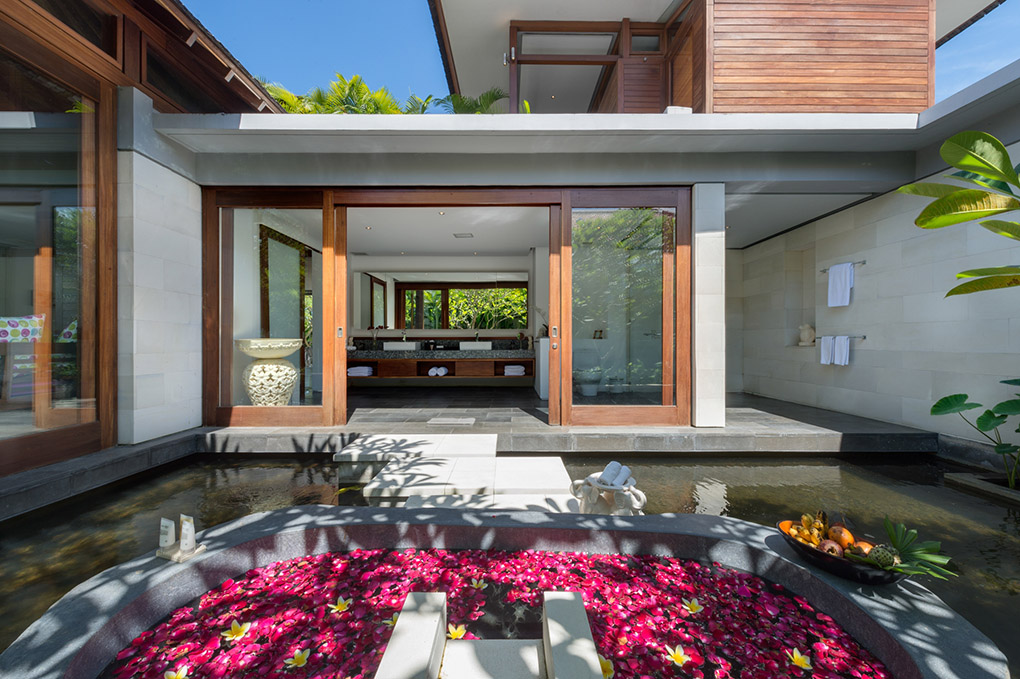 Have an American Beauty moment, Bali style, immersed in frangipani petals in the stone bath of VILLA BENDEGA RATO'S garden suite. The tub stands in the koi pond in the shade of a mango tree, so you can soak up the rays or lounge under the stars as you bathe.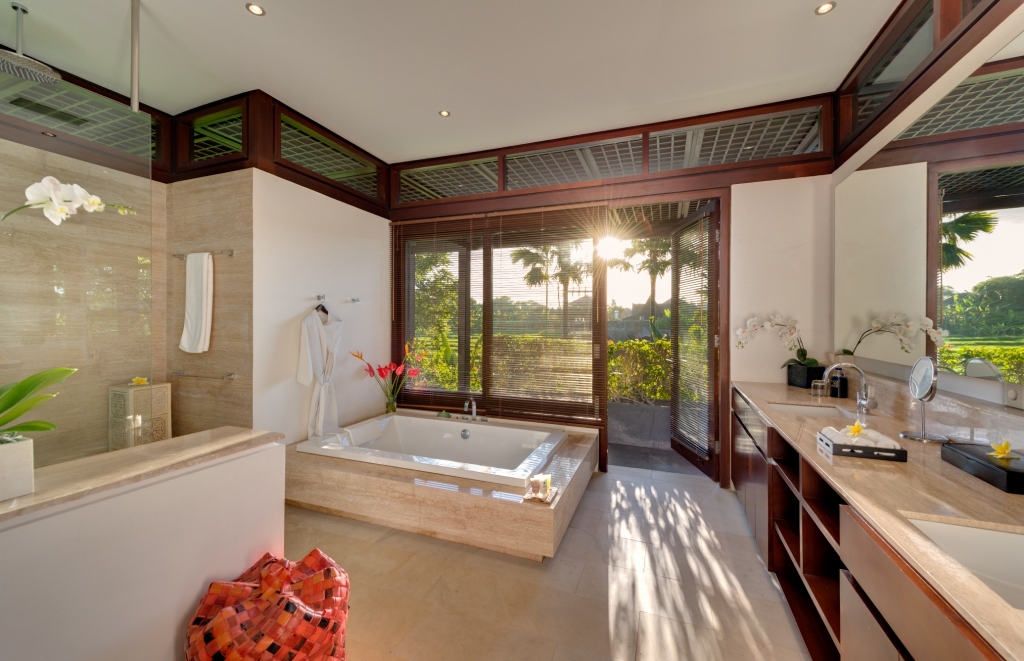 Fancy a soak with a view? The ensuite in the master bedroom at next door VILLA BENDEGA NUI faces out on to Canggu's surrounding fields, so you can cool down under the rainforest shower while gazing across verdant rice paddies.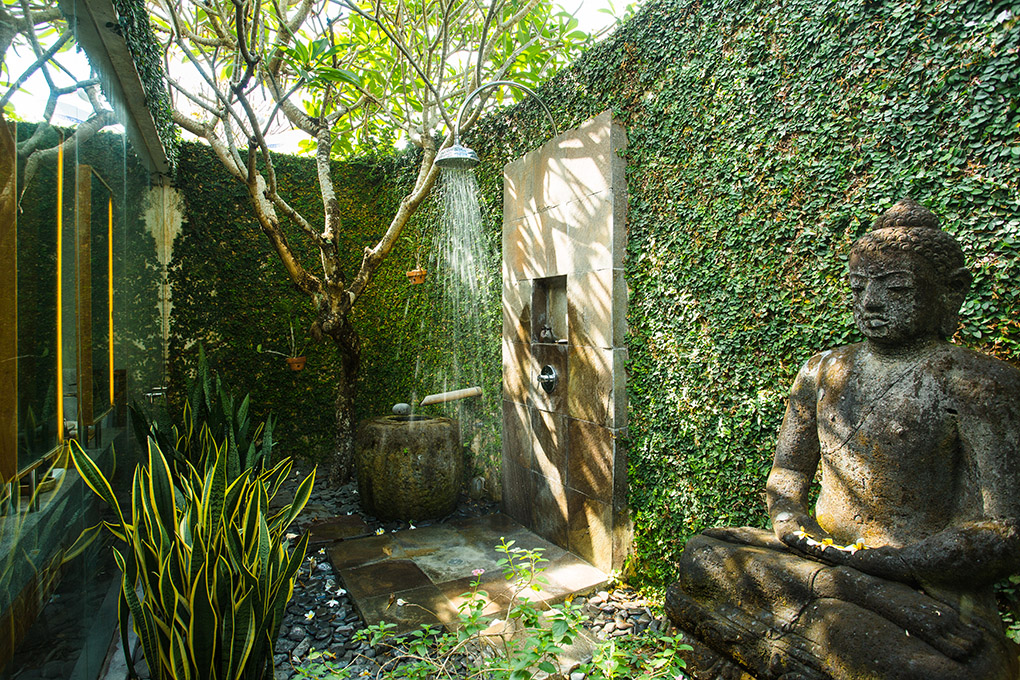 Nothing says Bali luxe like an al fresco shower under the serene gaze of a stone buddha. The Master shower in elegant VILLA BELONG DUA is tucked in a green walled garden – think Secret Garden meets Eat, Pray, Love. The villa gets its name from the traditional belong – stone basins for sluicing yourself down.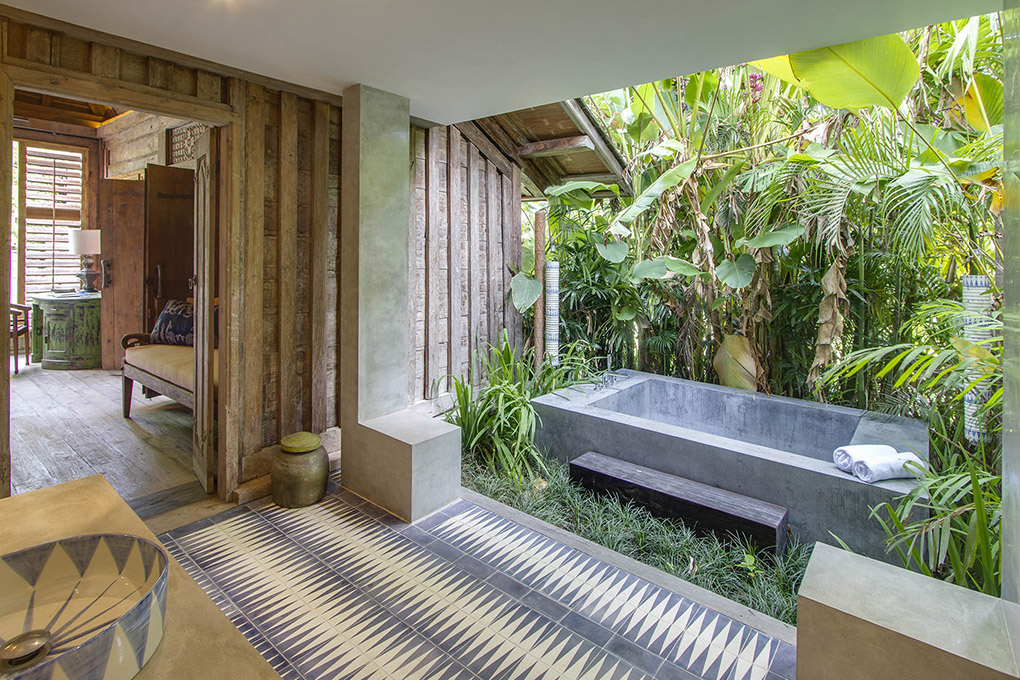 Balinese jungle meets high design chic at VILLA HANSA, with its rustic floorboards and smooth stone surfaces. In the Gladak suite, you'll bathe in a sleek, modernist tub surrounded by long grass and palms.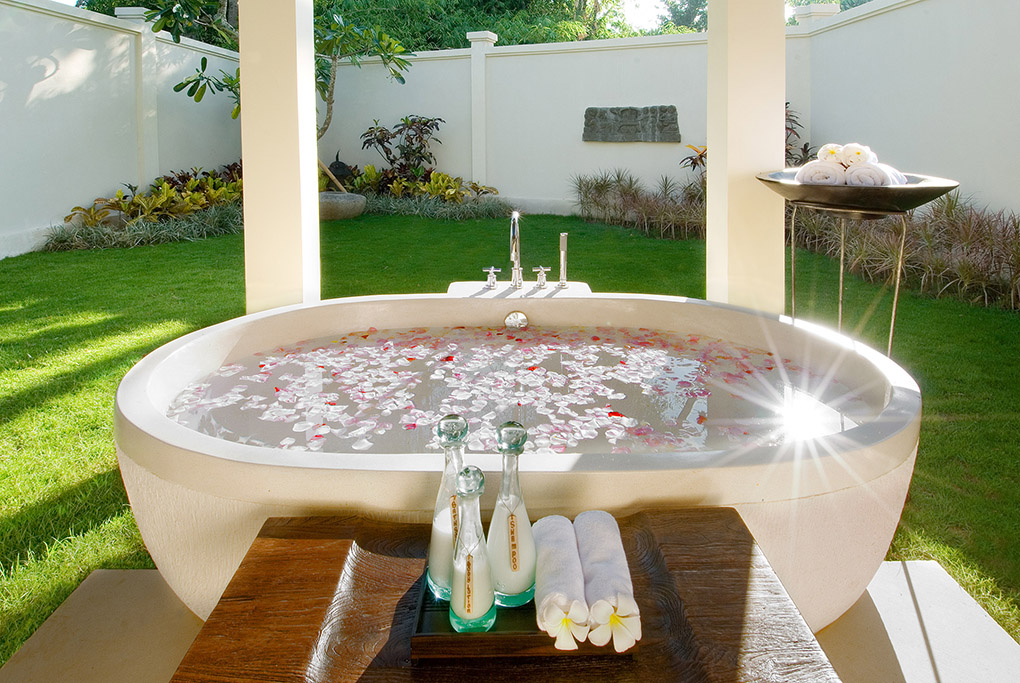 From the verdant manicured lawn surrounding the deep stone tub, you could be forgiven for thinking you're at an English country pile. Thankfully, SIMONA OASIS is warm enough all year round to make an outdoor soak in the shelter of the bathroom's stone porch the perfect antidote to a day of discovering temples or catching waves.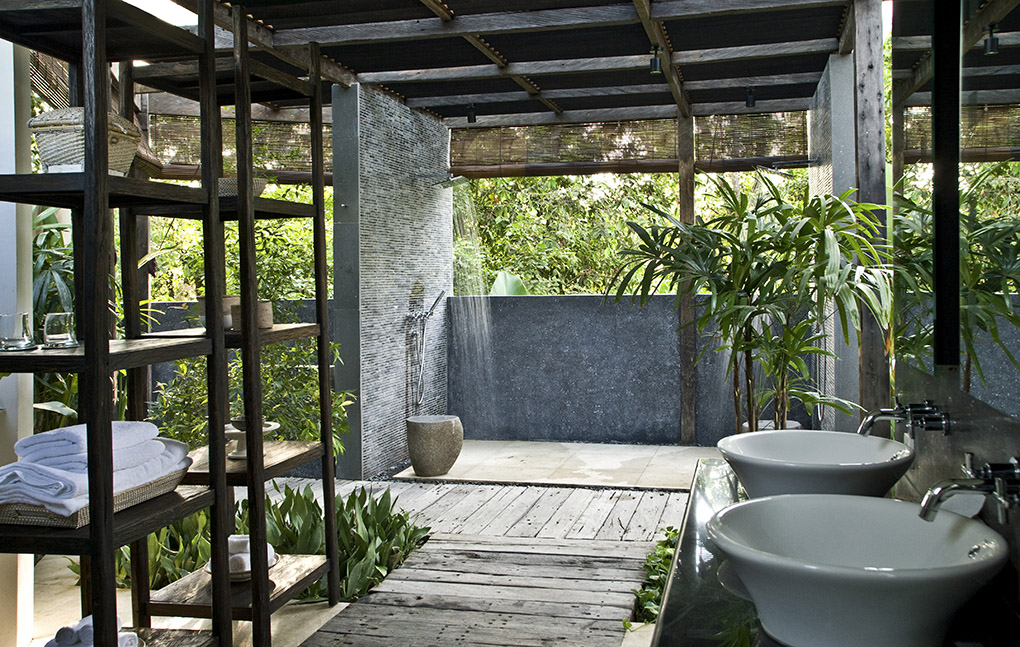 Possibly the most Instagram-able shower experience in Bali is the master ensuite in VILLA LEVI. It's an aesthetically pleasing combo of modernist design – all clean lines and sunlight – clipped greenery and the muted hues of local stone and aged decking. You won't find a more stylish bathroom this side of Copenhagen.