We reckon most parents will agree that keeping the kids happy on holiday is the Golden Ticket to making sure everyone has a good time. So here's a great suggestion to keep your kids happily occupied while teaching them about Balinese history, geography and culture at the same time. The interactive kids' guide Leap & Hop Bali is a winner.
About Leap & Hop guides
Part-French, part-American Isabelle is mum to three boys and the author of the Leap & Hop guides. Her first Leap & Hop guide started as a little surprise for her kids on their Christmas trip to Cambodia. Her plan was to prepare a journal for them to record their impressions of the Khmer temples which later became a 100-page book with games, treasure hunts, scavenger hunts and fun snippets of information about the country's history, geography and religion. Isabelle also encourages drawing and scrapbooking through her books.
"For me," says Isabelle, "a good kids' guide is a book that covers adult topics in a way that kids can understand without 'dumbing it down'. The idea is also for the kids to 'own' the trip; they can pick and choose to learn about the places that interest them and the activities they enjoy. The illustrations are essential. I'm very fortunate to work with an amazing illustrator, Emilie Sarnel. Kids really relate to her unique style, which is whimsical and colourful without being childish."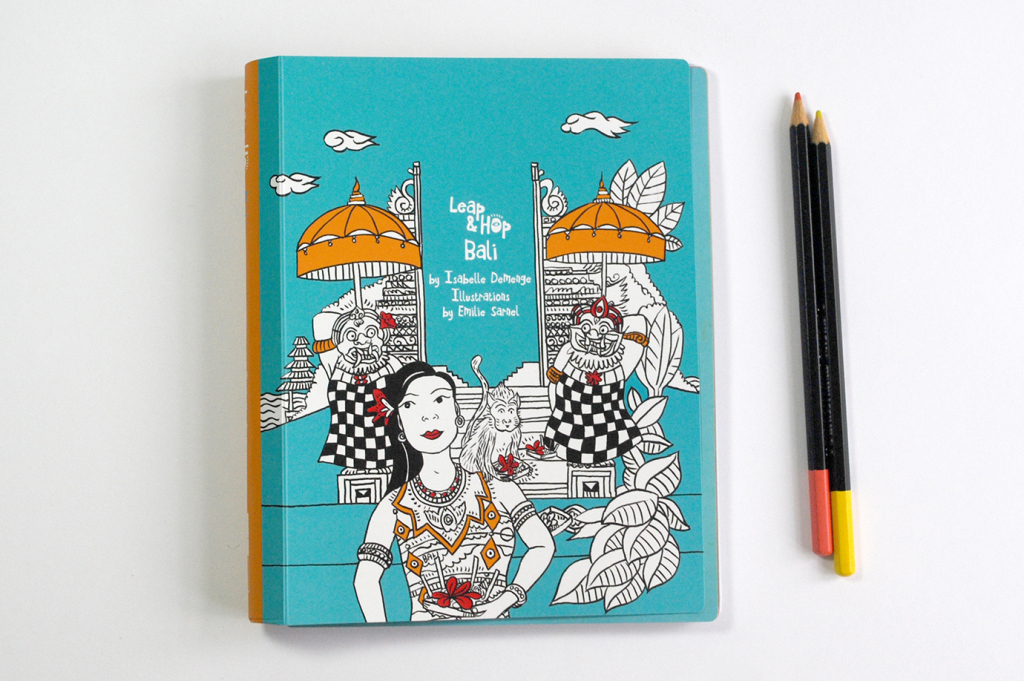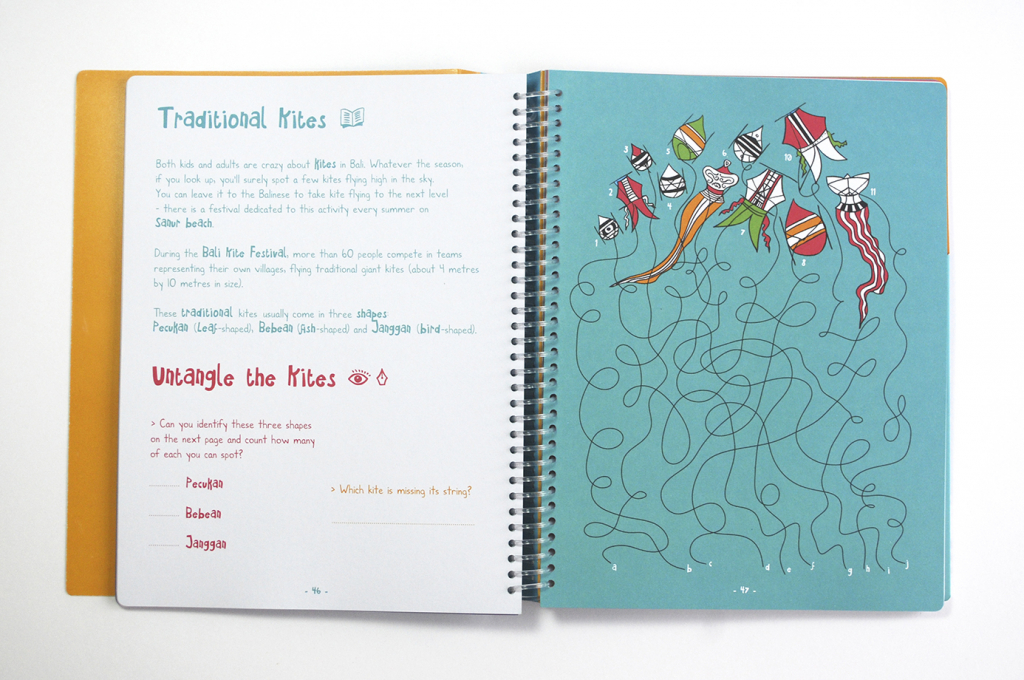 Isabelle's top 5 things to do in Bali with kids
Go on a nature walk to explore Bali's picturesque rice paddies in Ubud or Canggu.
Visit marvellous village temples. You might get lucky and see a traditional ceremony while you're there.
Make and fly your own kite on the beach. Sanur is famous for its kite festivals, but many other beaches in Bali are excellent for kite flying.
Eat fresh seafood at a restaurant on the sand in Jimbaran. The tanks of live seafood will fascinate the kids, and the beach provides an excellent place to play.
Explore Bali's fascinating underwater world. Blue Lagoon and Padang Bay are great for snorkelling. If you are looking for something more adventurous head to Tulumben and explore the WWII wreck of the US Liberty.
We've got plenty more fun things to do with kids in Bali up our sleeve. From snorkelling with manta rays, surfing and baking French pastries, to staying at private villas with kid's rooms all decked out for the ultimate sleep-over. Check out our collection of family villas in Bali HERE.
Leap & Hop has guides to Cambodia, Sri Lanka, Hong Kong, Paris, India and Myanmar. Isabelle also has exciting plans for Singapore and New York guides this year. For more information or to buy the guide, click HERE.