If you are visiting Bali with kids and looking for unique things to do, go into any of the three branches of Monsieur Spoon and you are bound to see children staring at the pastries, biscuits and macaroons, their faces etched with wonder and delight. It's not just the anticipation of something sweet, it's the way the food looks, smells and is displayed and how it encourages their curiosity: "How do you make croissants?" "How do you colour macaroons?". Book a pastry class with Greg and Rafi and your kids can find it out for themselves.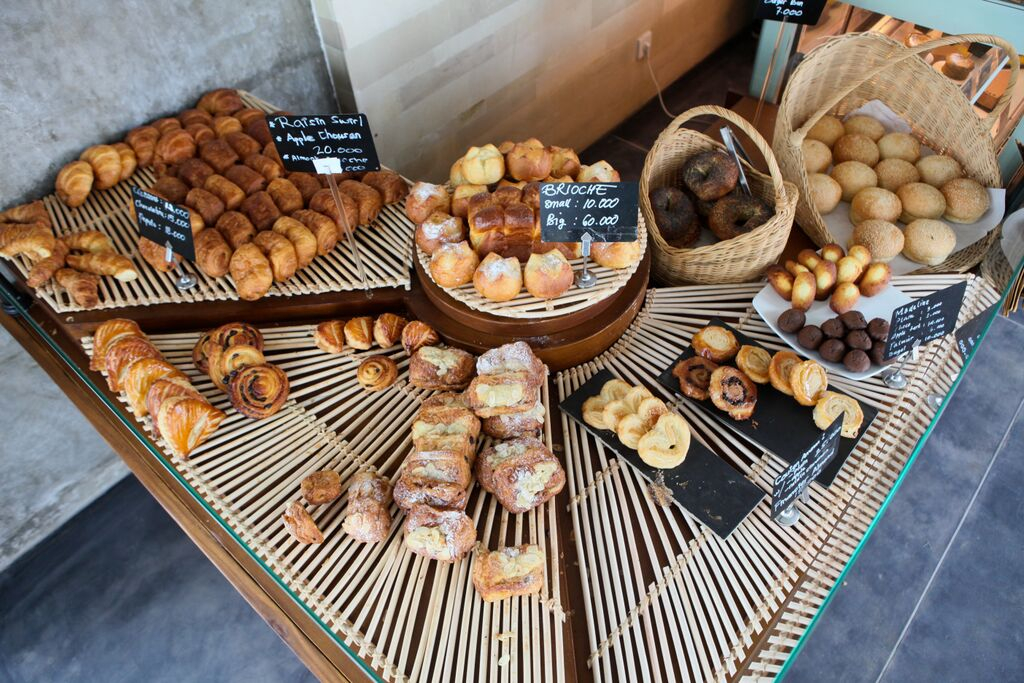 Pastry Classes and Garden Parties
It's this curiosity that Monsieur Spoon co-founder Greg recognised in his own children and the children that come into his bakeries, and that led to the launch of baking classes at Monsieur Spoon.
"I want kids to come into the kitchen, meet the bakers, touch the dough and see the caramel being made. I want them to understand that baking and cooking are an art and that they can all be artists" says Greg.
Classes are scheduled every last weekend of the month.
For more information e-mail: office@monsieurspoon.com
Monsieur Spoon also hosts entertaining garden parties.
About Monsieur Spoon
Monsieur Spoon was founded in 2012 when Rafi Papazian and Gregory Guerguerian decided to leave Paris and set up on the Island of The Gods. Bali might seem as a strange place to be creating French pastries, but Rafi and Greg say that it was the creativity and passion they found in Bali that charmed them to stay and share their dream with the locals. Visit Monsieur Spoon at any of these locations:
Monsieur Spoon Umalas, Jln Umalas 2, n°43 Kerobokan, Bali.
Monsieur Spoon Canggu, Jln Pantai Batu Bolong, Canggu, Bali.
Monsieur Spoon Oberoi, Jalan Kayu Cendana no. 2 Oberoi (next to Seminyak Square).