The Island of the Gods is known as much for its gourmet scene as its party vibe. In Bali, you're spoilt for choice, with hundreds of restaurants to choose from. But how do you sift the wheat from the chaff? Fret not, our Elite Concierge has meticulously eaten their way across the island and shortlisted the best restaurants in town:
Hujan Locale (Ubud)
Will Meyrick leads this collaboration with local farmers to offer paddock-to-plate dining in a beautiful two-level wooden townhouse that sings colonial French tunes. At Hujan Locale, cocktails are blended, muddled and mixed to perfection, so do give the unique ones like beetroot margarita or carrot mojito a try. The food is a revelation of Balinese and Indonesian inspiration with crispy fish, and rice-husk smoked chicken flavoured with local sambal and spices. The restaurant also operates an outstanding cooking school where you can get adept at local Balinese cooking.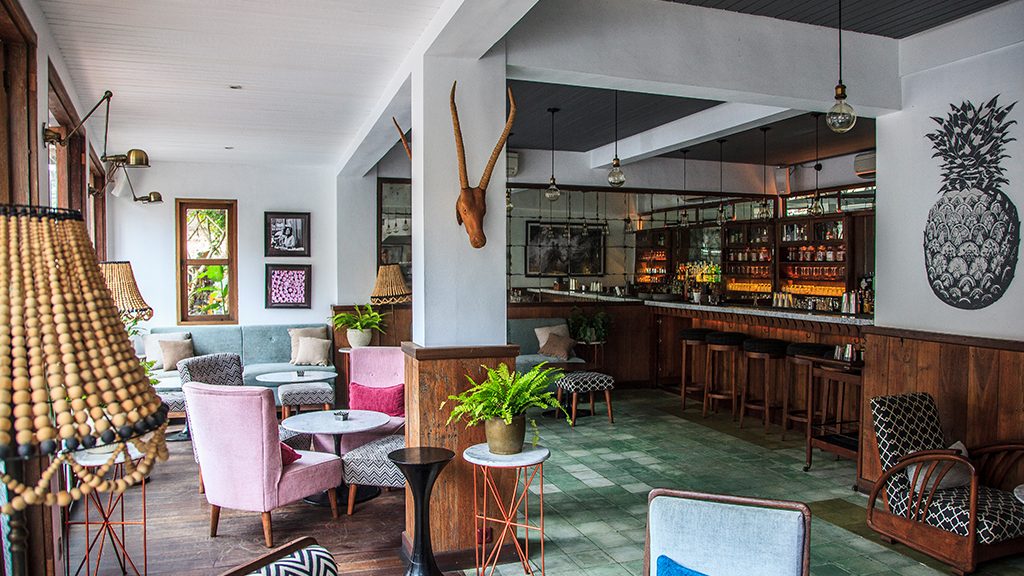 JI at Bale Sutra (Canggu)
Imagine dining within a reconstructed 300-year-old Javanese Kang Xi Temple. You read that right. In Bali, anything is possible. Amaze yourself with a visit to this astonishing Japanese fusion restaurant which is the perfect antidote to the hipster vibe of Canggu. It's not all theatrics though, the food is outstanding as well and uses green tea in extraordinary ways. Succulent fish and bottles of rare sake are abundant at JI at Bale Sutra, as well as some of the best cocktails on the island.
Locavore (Ubud)
Acclaimed restaurant Locavore ranks at #42 in Asia's 50 Best Restaurants 2019 list, and is a must-do for foodies visiting the island. This is where high European cuisine joins hands with local, seasonal, chemical-free produce and ethically raised animals – a game-changer. Chefs Eelke Plasmeijer and Ray Adriansyah have convulsed the local food scene with joy, prompted obsessions and caught the hungry eye of the global gourmand. Be sure to book well in advance.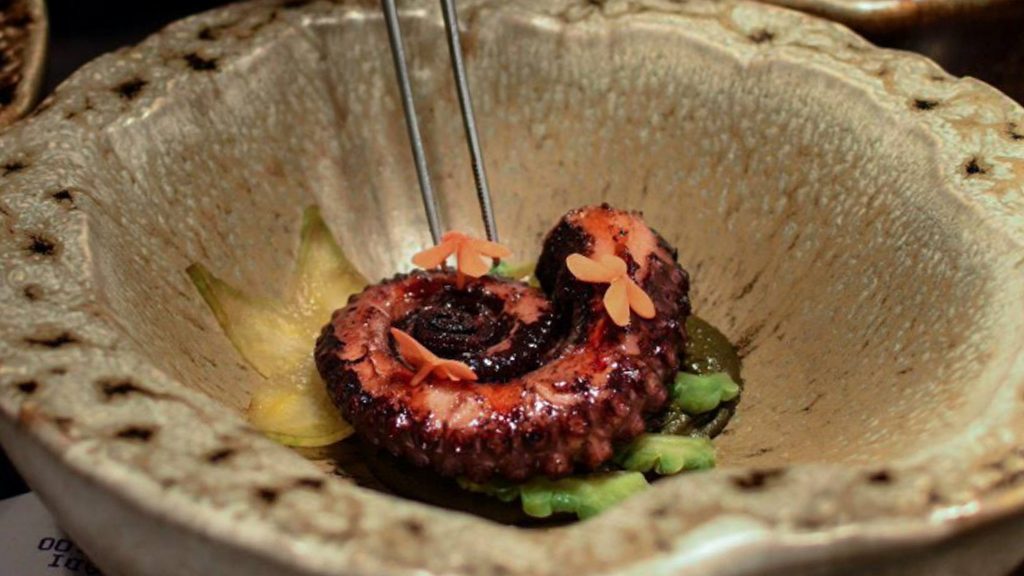 La Lucciola (Seminyak)
Lovingly known among expats as La Looch, La Lucciola is the grand dame of Seminyak dining. The classic Italian restaurant never falters and is always on its A-game. The ocean view over Petitenget's white sandy beach is a delightful bonus.
Métis Restaurant, Lounge & Gallery (Petitenget)
Chef Nicolas 'Doudou' Tourneville, responsible for creating one of Bali's first iconic restaurants – Kafe Warisan, has now has cast his culinary spell on this elegant space frequented by the destination diners and travelling gastronomes. Drop-in for Aperochic Fridays at Métis Lounge, and don't leave without tasting the foie gras that this establishment is rightly famed for.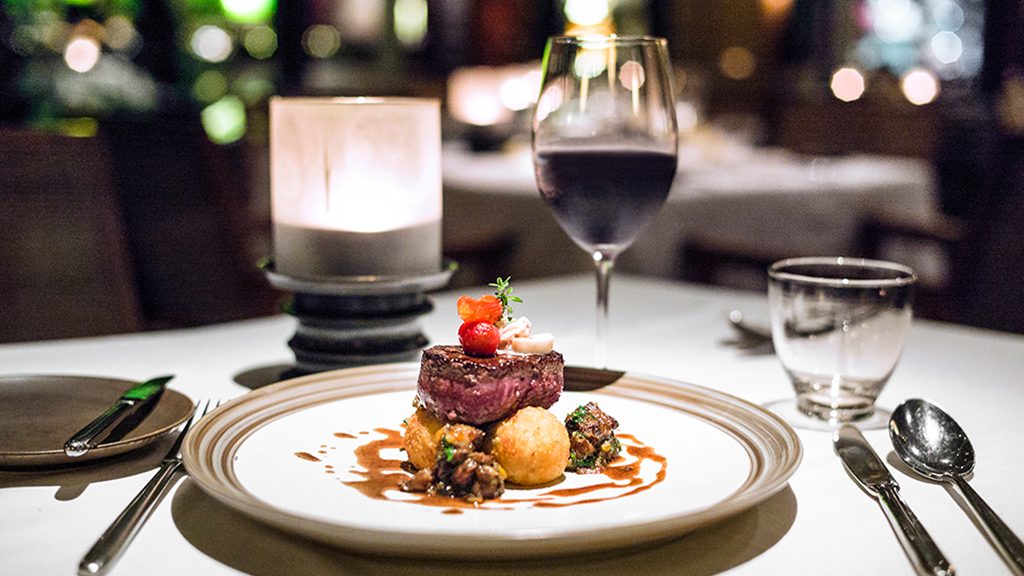 Sardine (Petitenget)
A delightful setting with paddy views, Sardine is one of the most popular restaurants this side of town. A hit with the fashionable set, it's all about the fish here, though it does serve a mean Babi Guling and exquisite organic appetizers. The eco-chic bamboo dining room is spectacular, perfect for a heavenly lunch, or a beguiling evening with flicking candles and torch flames.
Settimo Cielo (Seminyak)
Seminyak's hottest Italian restaurant, Settimo Cielo, is as intimate as it is stylish. White Jean Paul Gaultier-style skirts for light fittings and a hip glass ceiling soften post-industrial concrete. The food is as classy as the surroundings suggest, with hand-crafted pasta and gnocchi, succulent Osso Bucco and mind-boggling Brescola with burrata and slivers of sweet cherry tomato. Dive into the lovely wine list, which offers some excellent choices by the glass. This is worth more than a single try.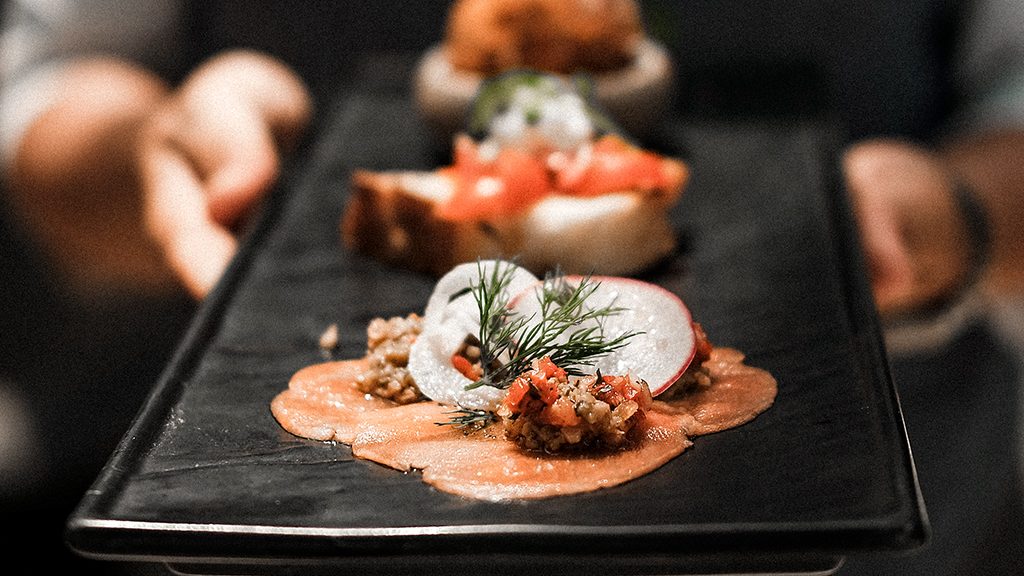 Mauri (Seminyak)
Mauri uses ingredients from its hydroponic rooftop garden and offers a contemporary Italian dining experience with a touch of tradition. Expect conscious cuisine that respects seasonality and the origin of each ingredient, handled with care to showcase the purest flavours. Open for dinner only, choose from an à la carte menu, or go for the seasonal tasting menu.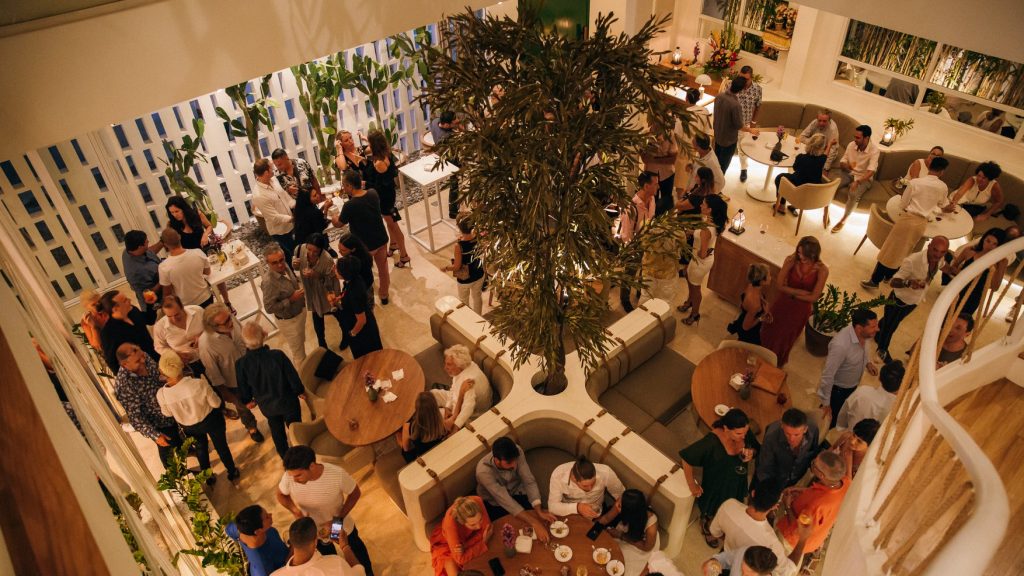 Seasalt (Seminyak)
Seasalt's beachfront Sunday brunch is famous across Bali. The Seafood Brunch has a sea-to-table concept with an array of delectable dishes. Carving stations and sushi counters are plentiful, and fresh oysters are served in heaps.
Ninety One Bali (Canggu)
A stunning villa converted into a restaurant, Ninety One Bali serves up dishes and drinks inspired by the Mediterranean. The restaurant likes to espouse the tenets of good food, good company and good service. Flavourful dishes are served family-style and a home-like atmosphere is enjoyed by patrons.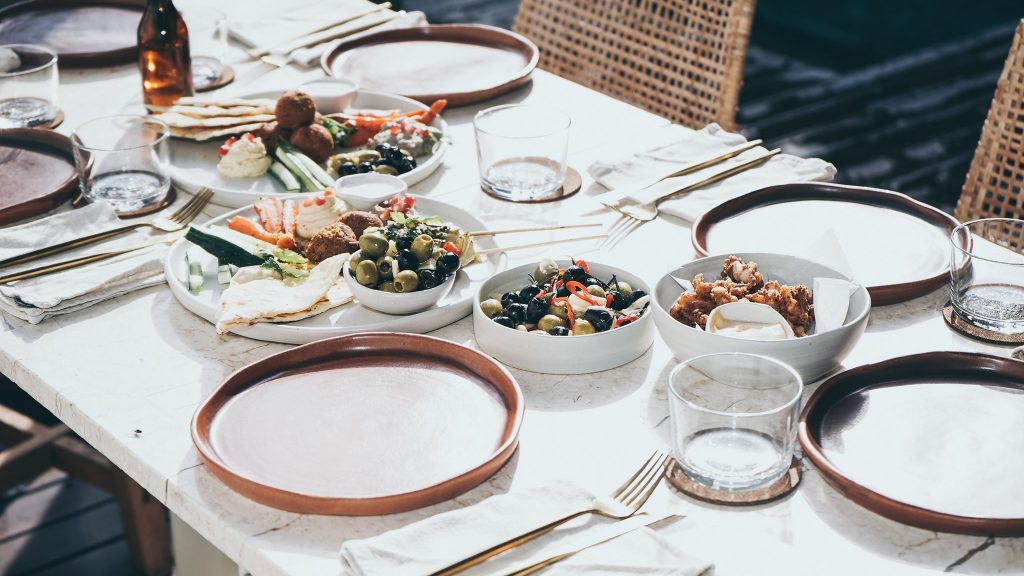 Mason Bali
Mason is an Australian restaurant in Canggu. It makes charcuterie and cheese in-house, and food critics love the halloumi and chicken served here. Try the homemade sorbet served with shortbread, and you'll be back for more.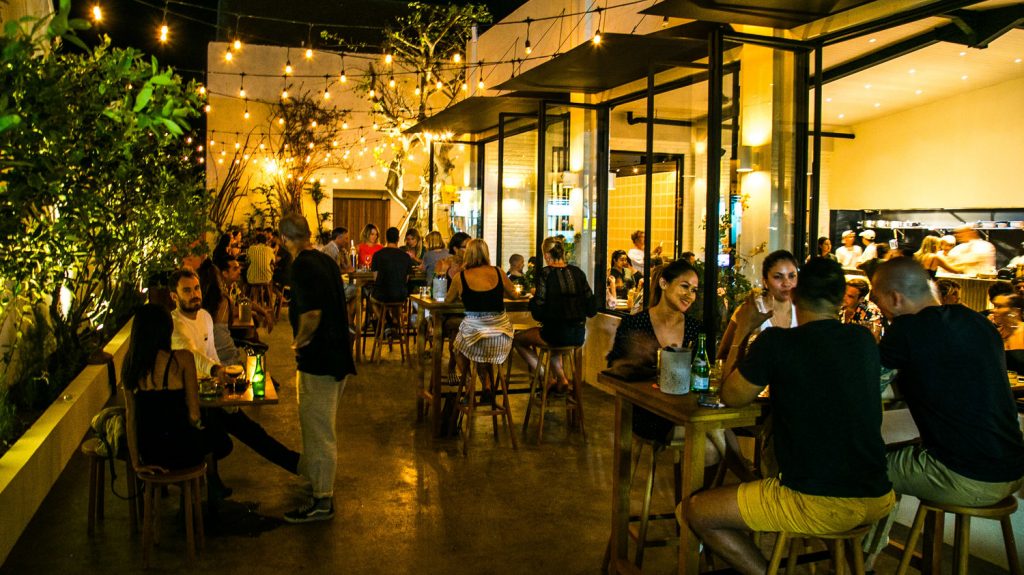 Da Maria (Seminyak)
Da Maria is a modern Italian restaurant with interiors by Roman architect Lazzarini Pickering. Inspired by the island of Capri, it serves edgy Italian cuisine with a side of music, fashion and art. This is where you head to when you want a pizza in the wee hours of the morning, and when not just any pizza will do.
Folie (Canggu)
Folie claims to be 'a love child between two grand food cultures, neither West nor East, but an attempt to discover something in between'. Chef Stephane Simond who has experience in Michelin-starred restaurants, believes a good chef must be obsessed with food. Delicious salads, meat, seafood, pasta, sandwiches, cakes, quiches, macarons and a boatload of desserts are served in spaces that ensure utter privacy.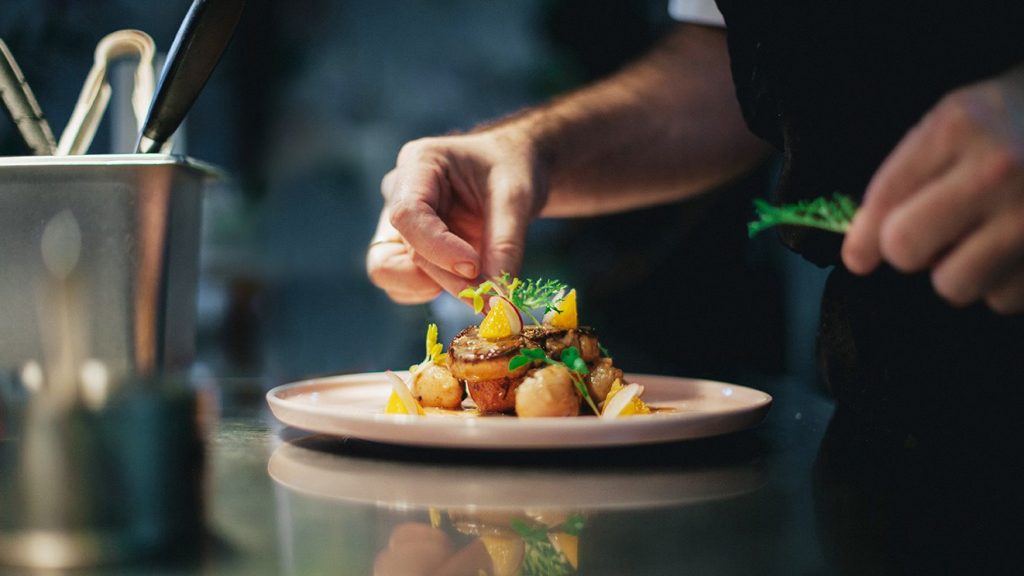 Soleil (Nusa Dua)
Luxury beachfront restaurant Soleil invites you to experience the legendary Balinese sunset, as you indulge in Meditteranean and Asian delights. It overlooks the lovely Nusa Dua Bay and has excellent ocean views. Recognized by Architectural Digest in the Most Luxurious Brunches in the World list, Soleil offers a great island experience.
Mejekawi by Ku De Ta (Seminyak)
Mejekawi is a restaurant along the shoreline of Seminyak, with astounding ocean views and spectacular design aesthetics. This is as impressive as it gets, with smart, elegant plating and a constantly changing and delicious tasting menu. A food laboratory of the very best kind.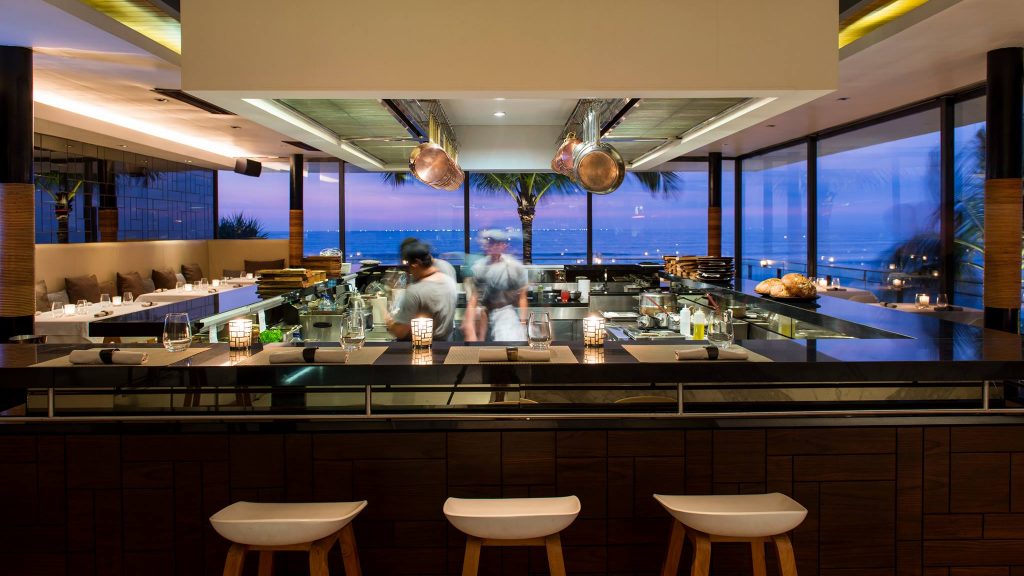 Explore the gourmet scene of Bali, and stay at one of our fabulous villas on the island for the full experience.