We present you the best five (extraordinary) activities you can only experience in Bali.
Be a Rascal
Take a day trip on Rascal – a handcrafted 31-metre phinisi cruiser that launched at the end of 2016.  Hewn from ironwood and teak, Rascal is a luxuriously modern yacht with chic interiors that give a nod the beach house style of The Hampton's.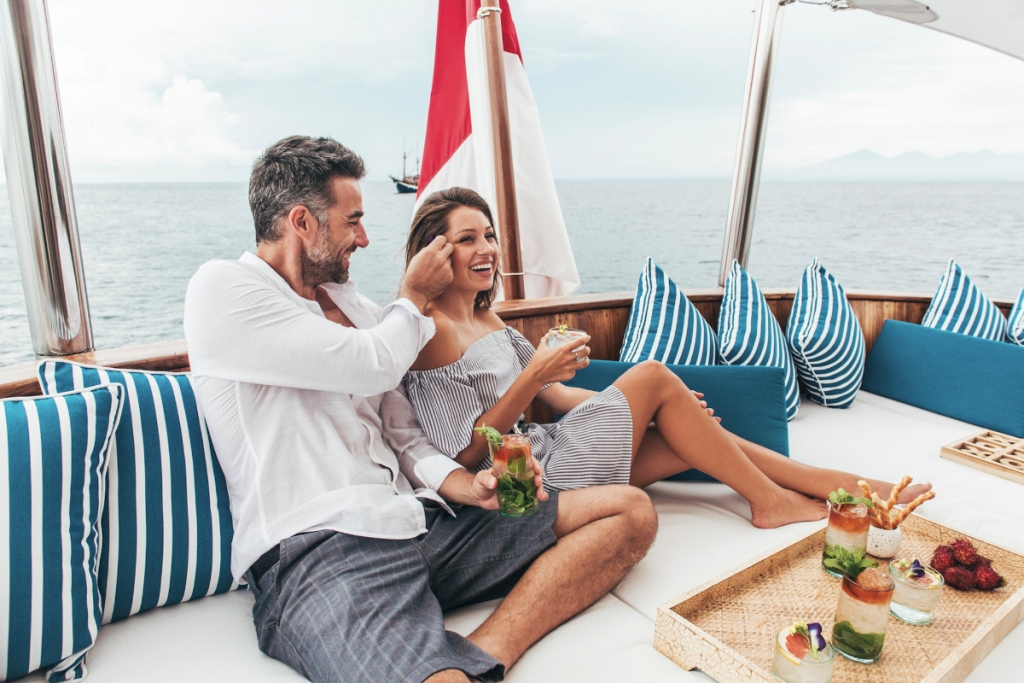 Life is a lot more beautiful on Rascal. Image credit: Ultimate Indonesian Yachts
Rascal's pared back style delivers hospitality of the highest order: among the crew of nine is a talented young chef working the kitchen, which was designed by Bali's famous Watercress Café's executive chef Josh Job, and the award-winning mixologist outfit Proof & Company inspired the cocktail list. Onboard, for your leisure and pleasure, is fishing gear, diving equipment and a personal dive manager, two tenders, kayaks, waterskis, a biscuit and a banana boat.
Visit the beguiling island and deserted beaches of Nusa Penida, the hot surf spots of Nusa Lembongan or sip cocktails during a private and romantic sunset cruise. 
Flying High
Soaring high above the lush, jungle-carpeted mountains, sparkling crater lakes, dazzling Kuta coastline and active volcanoes that leak steaming sulphur into the atmosphere are just some of the highlights of a helicopter tour in Bali.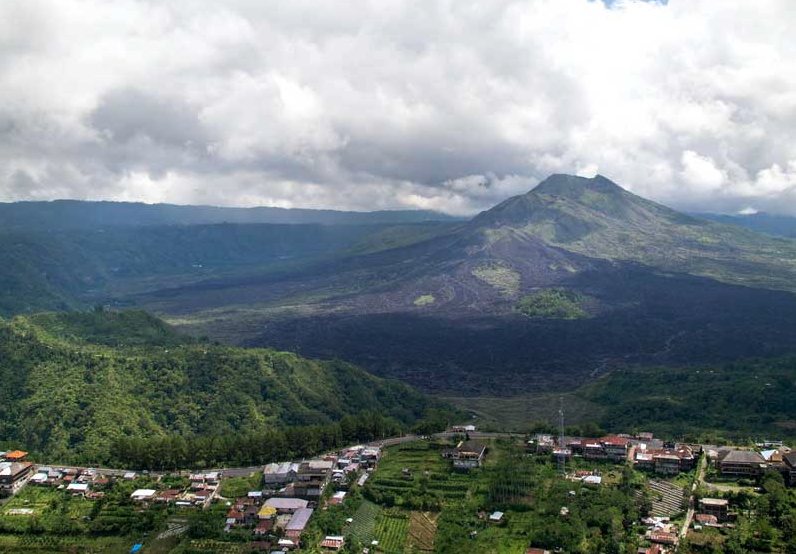 Life is better at the top. Image credit: Bali Adventure Sky Tours
This island of the gods is an awe-inspiring visual package, with verdant rice terraces that are so exquisite that UNESCO has marked the region for all-time preservation, set alongside ancient sea temples such a Tanah Lot – perched high on top of a rocky outcrop that's inaccessible at high tide.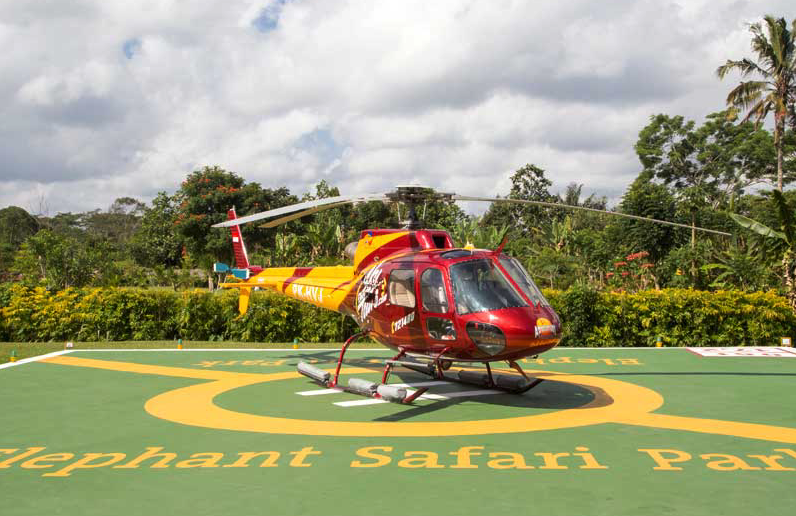 Image credit: Bali Adventure Sky Tours.
Mesmerising Sunset Trance Dance of Fire
The Kecak dance is an extraordinary display by 100 or more bare-chested men clad in checkered cloth, sitting in concentric circles, swaying, standing up, lying prone as the story of the Hindu epic – the Ramayana unfolds around a raging fire.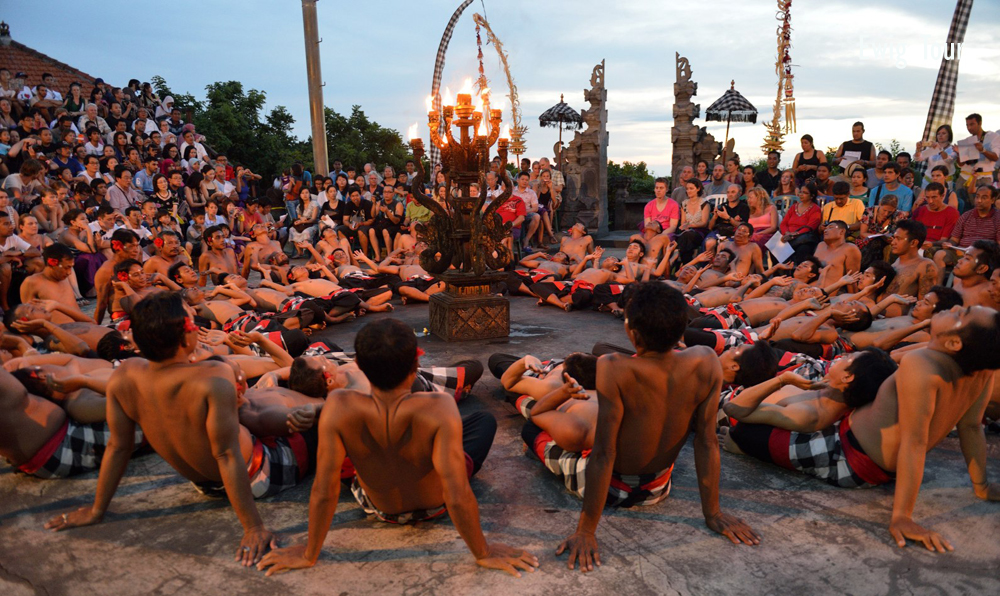 Kecak dance at Uluwatu Temple. Image credit: ewigbalitour
Voices chant in a trance-like rapture while the gamelan beats. A woman is stolen by a demon from her princely husband and the story tells of the challenges the young prince and his brother must overcome to rescue her.