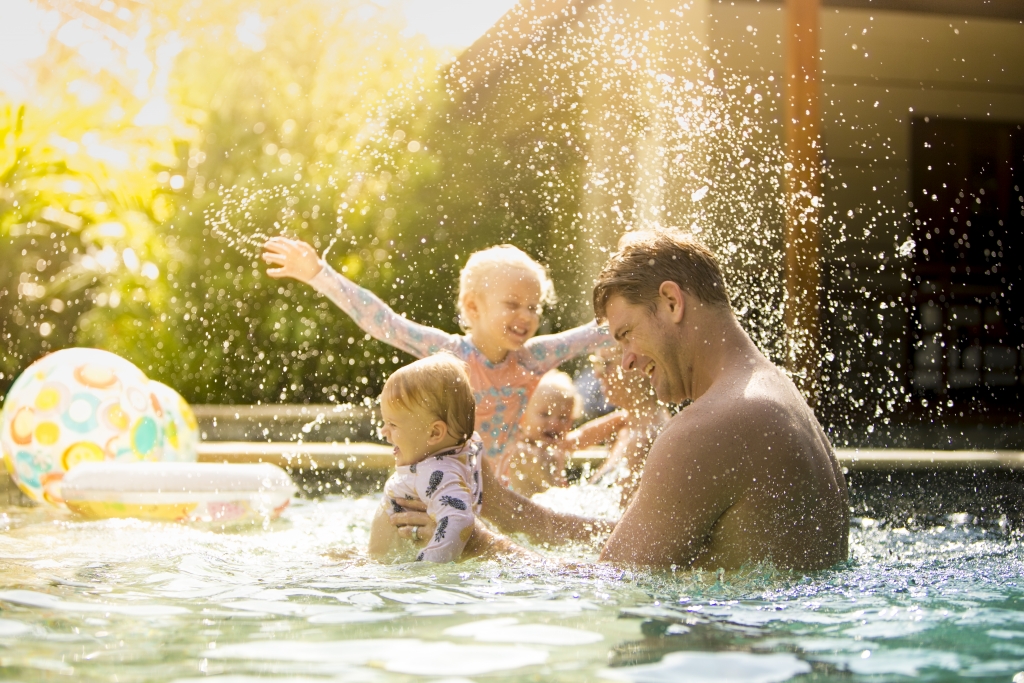 He's the one who took you to the doctor when you fell off your bike; and the one who taught you how to ride it in the first place. He hugged you tight whether or not you got As, and didn't mind the mess in your room. He picked you up from your first dance party and opined that nobody was good enough for you. Through it all, you counted on him for the best advise and unwavering support. He will always be special, and gifts or words in praise will never be enough.
But there's something you can do to bring a smile to his face. Surprise him with an unforgettable trip, a holiday of a lifetime. A vacation for the family, away from daily life, where you all can sit around in the evening, chatting up a storm or where he can relax and relive his youth playing with grown-up toys.
We have curated a handpicked list of vacation homes ideal for a Father's Day getaway, or even just a trip to treat him to the one thing he values the most – quality time with family.
Pool fun is on the cards at Villa Malaathina, where a large swimming pool sits in the centre of the spacious grounds. Flat-roofed designs accentuate the villa's special features: a bale by the pool which contains a dining area, a teppanyaki pavilion and a sunset terrace on which three large chairs shaped like giant chocolate Kisses rest. Dad will love the barbecue area and the ready-to-go Bose and Sonos sound systems. Villa Malaathina is in the Umalas region – a blissful rural area in Bali. But Seminyak is only 15 minutes away, where you will find fabulous restaurants, bars and spas.
Nearby, also in the Umalas region, Villa Umah Daun sits overlooking some rice terraces. Indonesian for 'leaf house', Villa Umah Daun has five large bedroom suites, a series of pavilions and gorgeous bowed roofs. The living pavilions, containing the dining area and living room, curve around the swimming pool in a charming fashion. Dad will love the relaxed vibe, the villa's modern design and family appeal. There's also a tree house, games room, kids' wading pool and jacuzzi for unlimited fun. Best of all is the climate-controlled wine room;