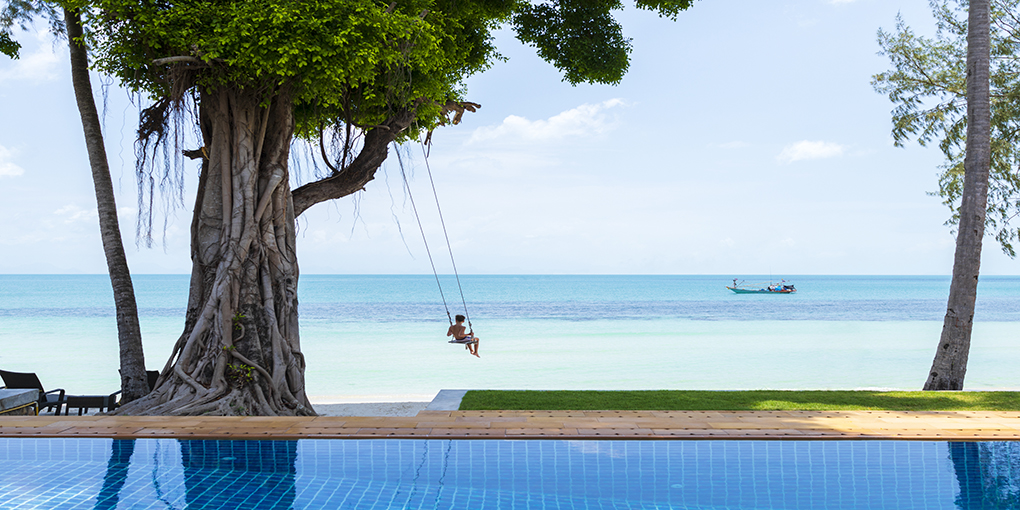 Children are fabulously celebrated and doted on by the
Thai
people, which makes it a seriously sensational destination for a family holiday. The stunning island of
Koh Samui
is trending hard among 'in-the-know' families. Velvet-soft, sandy beaches are perfect for sandcastle construction (and parents lazing around) while the glittering azure shallows are safe for swimming and snorkelling.
Koh Samui is just off the south-east coast of Thailand's Surat Thani. Its a tranquil corner of an energized nation. Blessed with extraordinary natural beauty, it has a wealth of fun adventures that will be certain to create memories.
Family-friendly villas
The first concern for most families is where to stay. Hotels and resorts may pitch themselves as family friendly, but the prying eyes of other guests can be vexing. Massive resorts offer little in terms of space and privacy and certainly don't give you access to your own private chef.
The support of a stellar team of professional staff in a luxury private villa caters to the broad demands of family life. Daily housekeeping discreetly happens everyday, everything is pristine and random glasses are whisked away. Meals are a stunning affair with a
private chef
creating beautiful dishes – from exotic delicacies, western favourites, barbeques, kids' choices and even special meals. Add to this an easily secured in-villa nanny and the load of parenting is lightened even further.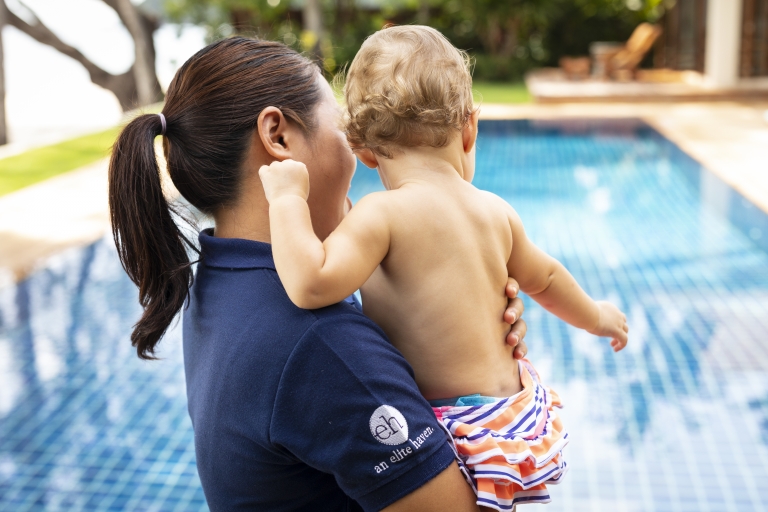 Imagine a private swimming pool with floating toys; imagine board games and table tennis and pool tables. Staff are quick to help with the kids, so you can enjoy the bliss away from other guests who may not love junior's joyful squeals and noisy pool games. Secure walls deliver safe spaces for little ones to wander and explore under the watchful eyes of a nanny. Many villas are also big enough to house a few families turning a gorgeous estate into a sensational tribal ground with friends and cousins roaming in packs.
A stream of homemade snacks will be prepared by the cooks and guests also have open access to the
kitchen which is worth its weight in gold for families with toddlers and babies – and jetlag.
Enjoy Koh Samui with Family
Villa managers are a mine of local intelligence and know where to find the fun far and beyond snorkeling and kayaking in the crystal-clear waters and mysterious coves of the Ang Thong Marine National Park.