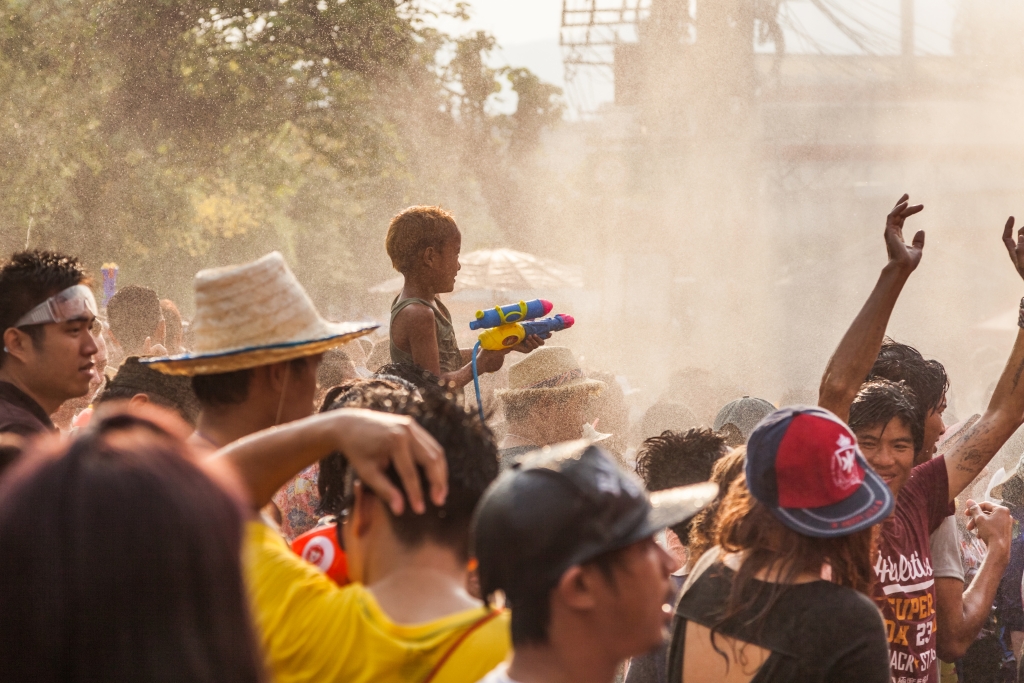 Songkran is Thailand's most famous Festival and possibly the largest water fight in the world.
WHEN IS SONGKRAN?
Songkran Festival starts 13 April. In some areas of Thailand it only lasts for three days, the 13th, 14th and 15th, and in other areas it lasts for seven days.
Songkran is not only Thailand's most famous festival but it's also one of the most important events on the Buddhist calendar. The event marks the beginning of the traditional Thai new year.
WHAT IS THE MEANING OF SONGKRAN?
The festival originated centuries ago as a purification rite, in both a physical and spiritual sense. Temples, Buddha images, and houses where tidied and cleaned as a way to clear away negative influences. Traditional celebrations involved a gentle sprinkling of scented water.
HOW IS SONGKRAN CELEBRATED?
Over the years, Songkran like many other centuries-old festivals has become commercial. Water guns and bright-coloured Hawaiian shirts (more on these later) are on sale in shops weeks before the event and every marketing department scrambles to get their Songkran message heard through a downpour of advertising.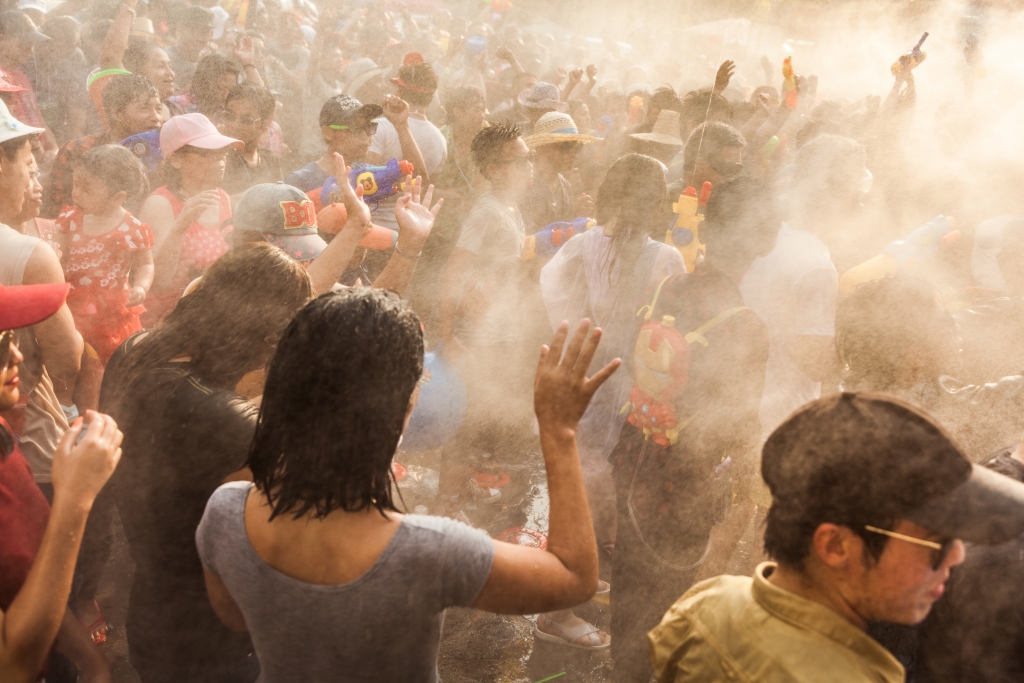 Songkran has become arguably the biggest water fight in the world. The throwing of water (er, mass water fights) have become a huge part of the celebration over the past two decades everywhere in Thailand, so don't be surprised if you get splashed with icy cold water, well when we say splashed, we mean drenched in water, shot at you from every angle form a variety of colored water pistols, buckets and anything else that can hold water. You will also become covered in powder, which is… Well, even to this day after being in Thailand for eleven years, I have no idea what it is.
WHAT IS SONGKRAN LIKE IN PHUKET?
The whole of Phuket island stops on the 13th of April when families, friends and communities set up make-shift water splash stations on the side of every road. Think of a fun road stop checkpoint, with blaring music coming out of a 1980 speaker which has been blown out ten years ago, and everybody drenched in water and covered powder, dancing around in these bright Hawaiian shirts. Everyone from 3-year-olds to 87-year-olds is out having fun and of course,