Bali holiday agendas can quickly fill up trying to satisfy everyone's expectations – I want relaxation, you want adventure and our kids need to upload impressive new images on Instagram. Let's do this! In-villa spa therapist: check, romantic dinner: check, snorkelling trip: check, WIFI: check – and at the end of a satisfying stay, everyone wants the same thing: Souvenirs.
Picking up gifts and treating yourself to something exotic is part of a good tourist experience. This is especially true in Bali, where there is a great selection of things to buy – genuine leather bags, wallets and sun hats are priced at a good value, but are not only found in this locale. Souvenirs which scream "I <3 Bali" are indeed popular buys, like key chains, pens, T-shirts and even tattoos of Mt. Agung. Although they're all Island of the Gods exclusives, those aren't the quality goods I recommend to my guests.
My idea of the best Bali souvenirs are goods made from local materials that represent Balinese culture and traditions of artistic expression. The ornately carved statues, exotic Batik patterns, beautifully adorned temples and carefully handcrafted everyday items are what make Bali so special and memorable. Well, not all of these fit nicely into a suitcase.
So which asli (real) products from Bali are beautiful, useful items you can easily carry with you to be reminded of Bali for years to come?
With a bit of effort, you can take home keepsakes that are true to their origins. This list of souvenirs worth buying has pictures to inspire your shopping wish list and tips about where to go to find Bali's treasure without a time-consuming hunt.
Patung Kayu (Wood Carvings)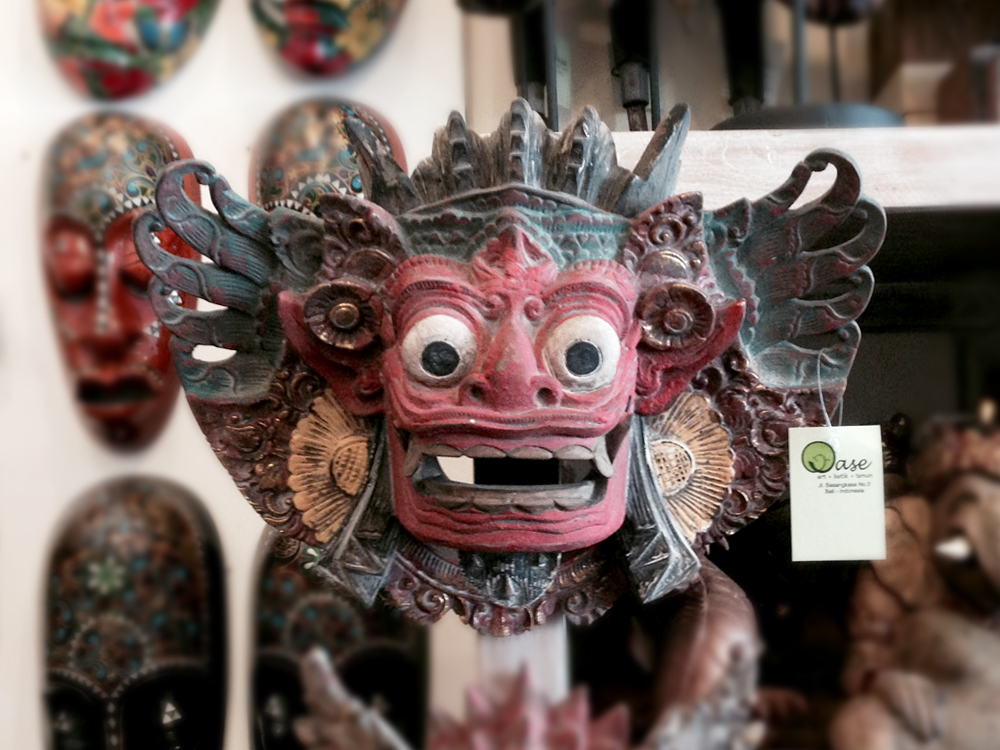 Barong masks are a prevailing Bali souvenir. Barong is Bali's guardian spirit, and masks worn to play Barong and Rangda in the traditional dance about good and evil are sacred. Nothing is more representative of Balinese art and culture than a hand-carved Barong mask made from local wood.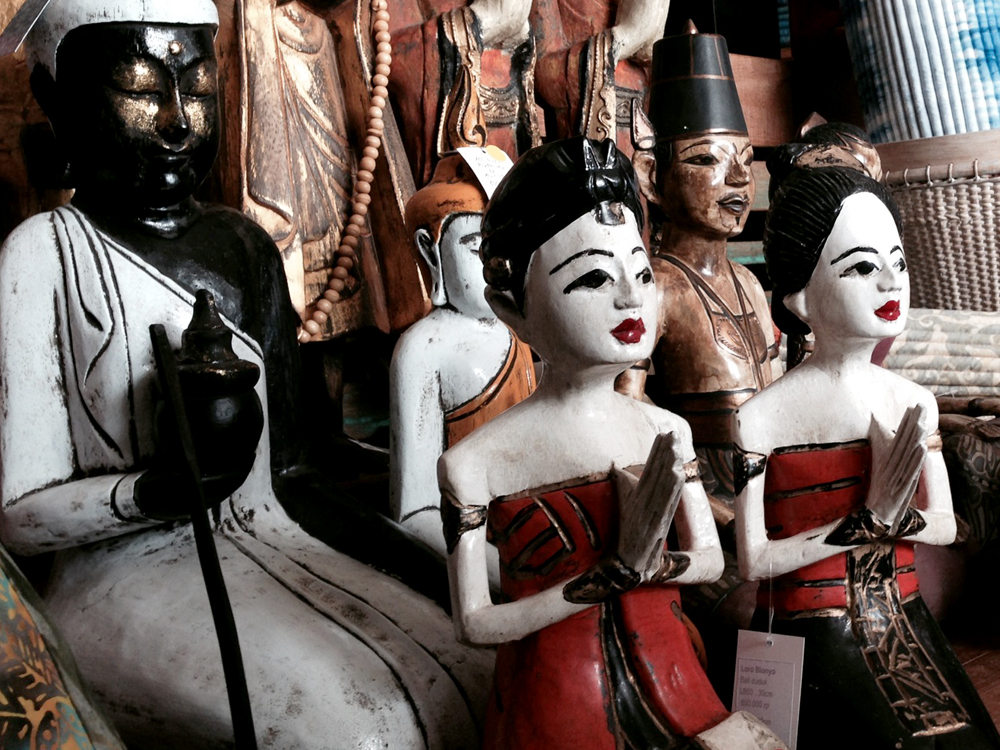 Matching wood figures seated together to bring good luck and fertility to couples. Balinese pairs sit with their hands together in a welcoming gesture, making them easy to tell apart from similar Javanese dolls.
Wooden bowls, serving trays and other dishes are great for serving food or as décor.