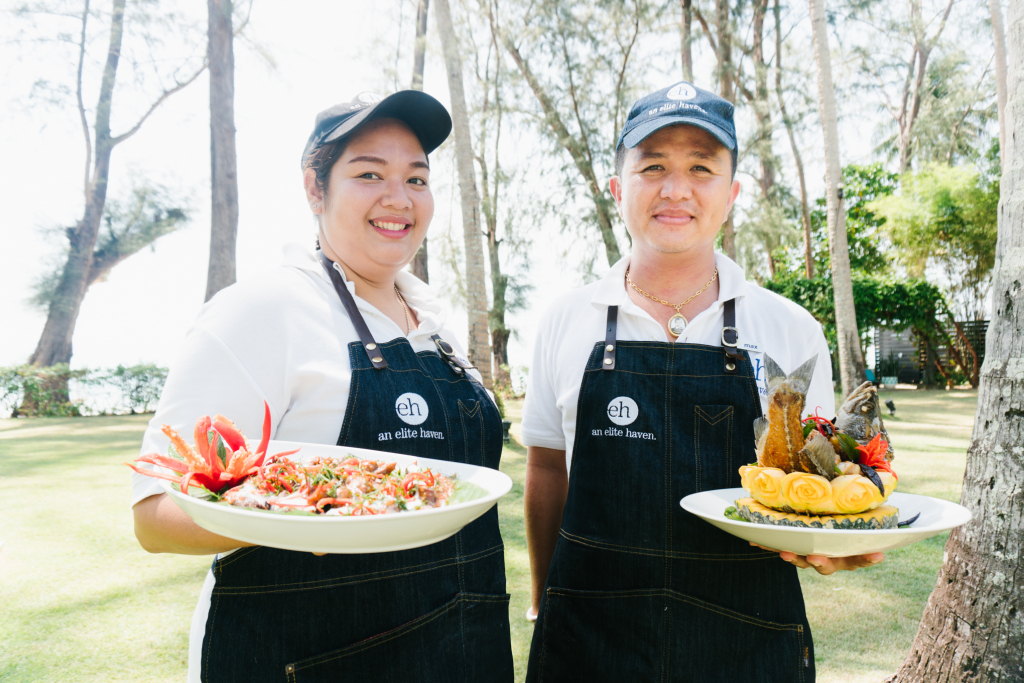 A huge wooden deck nestling a lavish swimming pool and spilling out onto the palm-shaded garden is the focal point of the absolute beachfront Villa Ban Suriya, located along Lipa Noi Beach in Koh Samui. Each of the six elegant bedrooms has large glass doors, leading onto the pool deck or lawned gardens. The villa features lavish living spaces, both within the air-conditioned pavilions and outdoors, surrounded by tropical beauty.
Guests at Villa Ban Suriya are spoilt for choice, with their own gym, a spa room, an astonishing sunken library which allows underwater views into the large infinity-edge pool, and an outdoor projector screen for movie nights. It's the perfect villa for swimming the day away and counting the stars in the evening–making for a luxurious and relaxing vacation in paradise.
We sat down with the villa's Chef Max, who told us a bit about his culinary journey.
Elite Havens: Hi Chef Max, do you helm the kitchen here at Ban Suriya?
Chef Max: We have five chefs who rotate between nine villas, so I have to move around.
EH: What do you like to cook?
CM: I like cooking Thai food. But many chefs here specialise in Thai food, so I try to be different. If you really ask me what I like to make—it would be sushi, which also happens to be one of my favourite foods. I used to work in a Thai restaurant, but they offered sushi on their menu.
EH: For how long did you work there?
CM: I worked in the restaurant for five years, but I was the one in charge of sushi for three years.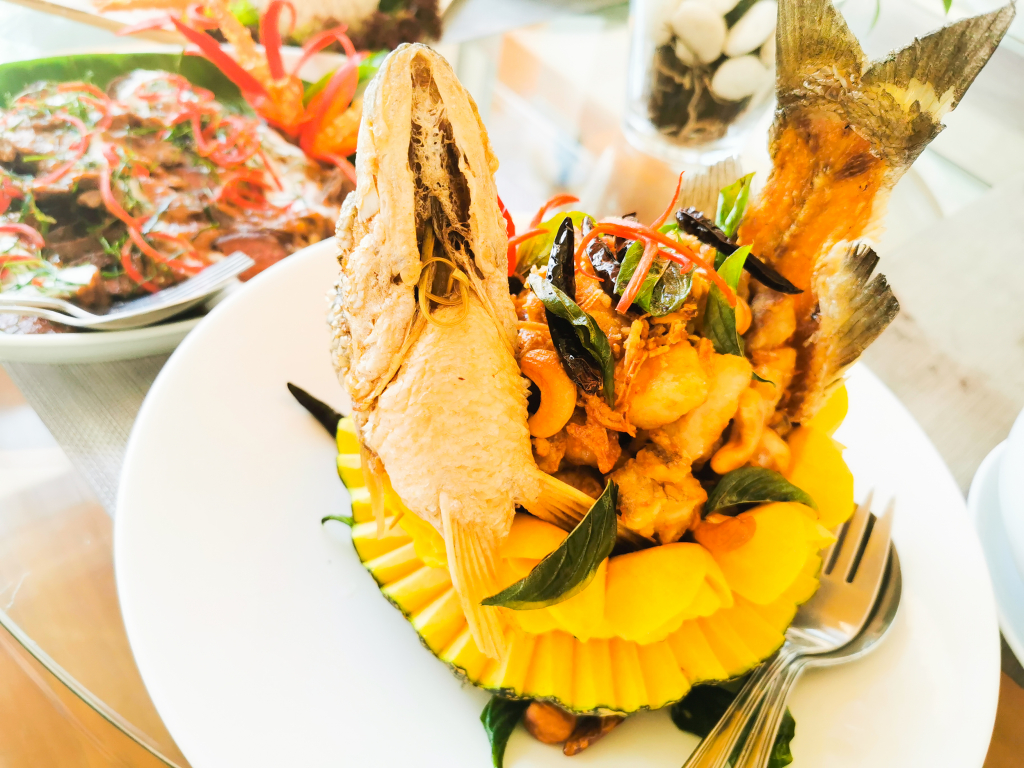 EH: Tell us about your culinary journey before you joined the restaurant.
CM: My journey is unique as I was a private chef with a Russian family and lived around the world.
EH: Where did you stay?
CM: They have homes in Cypress, Austria, Moscow, and they also have a villa in Thailand. So, I would follow them around and got to stay in so many countries around the world.
EH: That sounds intriguing. What did they like to eat?
CM: My sushi was their absolute favourite thing to eat.