On their home décor website, style authority ELLE has a slideshow of black and white interiors from Manhattan to Brazil, saying "black and white rooms are guaranteed to never go out of style." The modern kitchens, quaint bathrooms, European farmhouses and Santa Monica celebrity cribs are all "ridiculously fab." But something is missing.
ELLE's would-be-perfect presentation of contrasting shiny blacks and beautifully textured whites is a timely one. The persisting colour combo is experiencing a peak in popularity, in case you hadn't noticed.
Black-and-white is in right now for everything regal; Khloe Kardashian's living room, runways, red carpets, retail.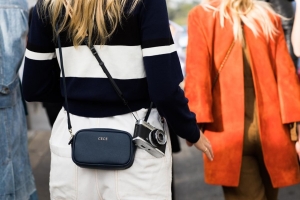 Black and white was big at Fashion Week in Sydney. Photo by VOGUE PARIS.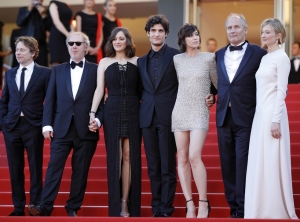 It dominated the star-studded Cannes Film Fest. Also by VOGUE PARIS.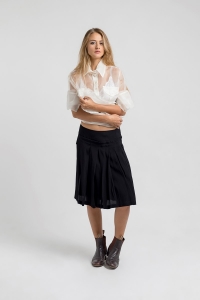 It's hot at boutique clothing shops in Bali.
GET THE LOOK: The Tailor & his Lover, Jl. Batubelig No. 1, Seminyak.
Back to ELLE's 30 Black and White Décor Ideas. What's missing?
VILLA ISSi
Black and white interiors are sophisticated and timeless on tropical islands, too.
Many of the private pool villas across Southeast Asia are cause for design envy the world over, and this Seminyak villa, Villa ISSi, well its master bedroom suite should be on ELLE's list of black and white designer rooms.
Surely this sleek ensuite makes the grade. Again, Villa ISSi.
Ensuites at Bali's designer villas are the precedent for open-air bathrooms throughout the tropics and anyone can see why.
In Villa ISSi's retro-styled lounge, the villa's concept is spelled out.
The colour motif is strong throughout all four of the spacious bedrooms and the living areas, with only minimal colour accents and patterns in the soft furnishing.
Villa ISSi is art. Designed by internationally acclaimed architect Budi Pradono from Indonesia,