Head to Phuket to welcome in the Lunar New Year and be refreshed and invigorated in a gorgeous tropical island setting.
Phuket has a long history of migrant arrivals to its shores hoping for a better life, and its large Chinese-Thai communities descended from those long-ago fortune seekers still honour the traditions of their ancestral home. Though Chinese New Year is not a public holiday in Thailand, it's one of the country's most vibrant and colourful festivals. This coming year marks the Year of the Rooster, with most events taking place on and around January 28. Together with Bangkok's Chinatown, Phuket is one of the main centres for Lunar New Year celebrations, with about one-third of its local population of Chinese heritage.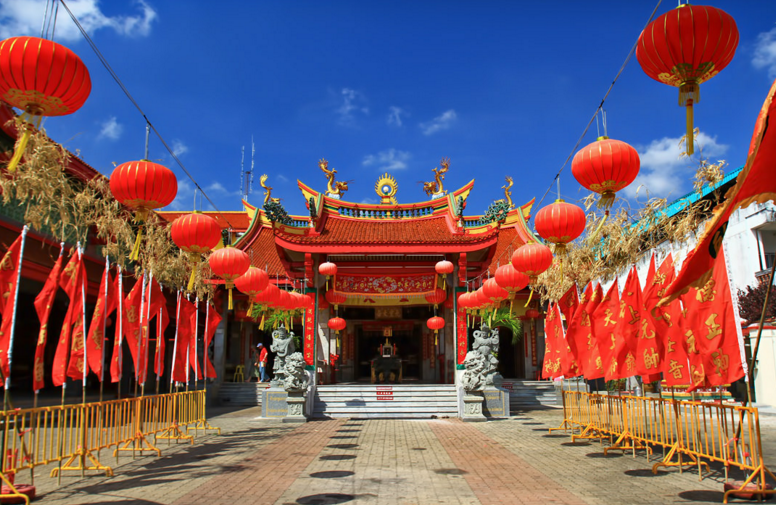 Phuket Town is the heart of the island's Chinese community, and the streets here come alive with processions, street markets and performances throughout the festival. The Old Town's colourful Sino-Portuguese buildings are adorned with strings of red lanterns, and families gather to sweep the old year out of their homes, prepare feasts to honour their ancestors and encourage a more auspicious year ahead.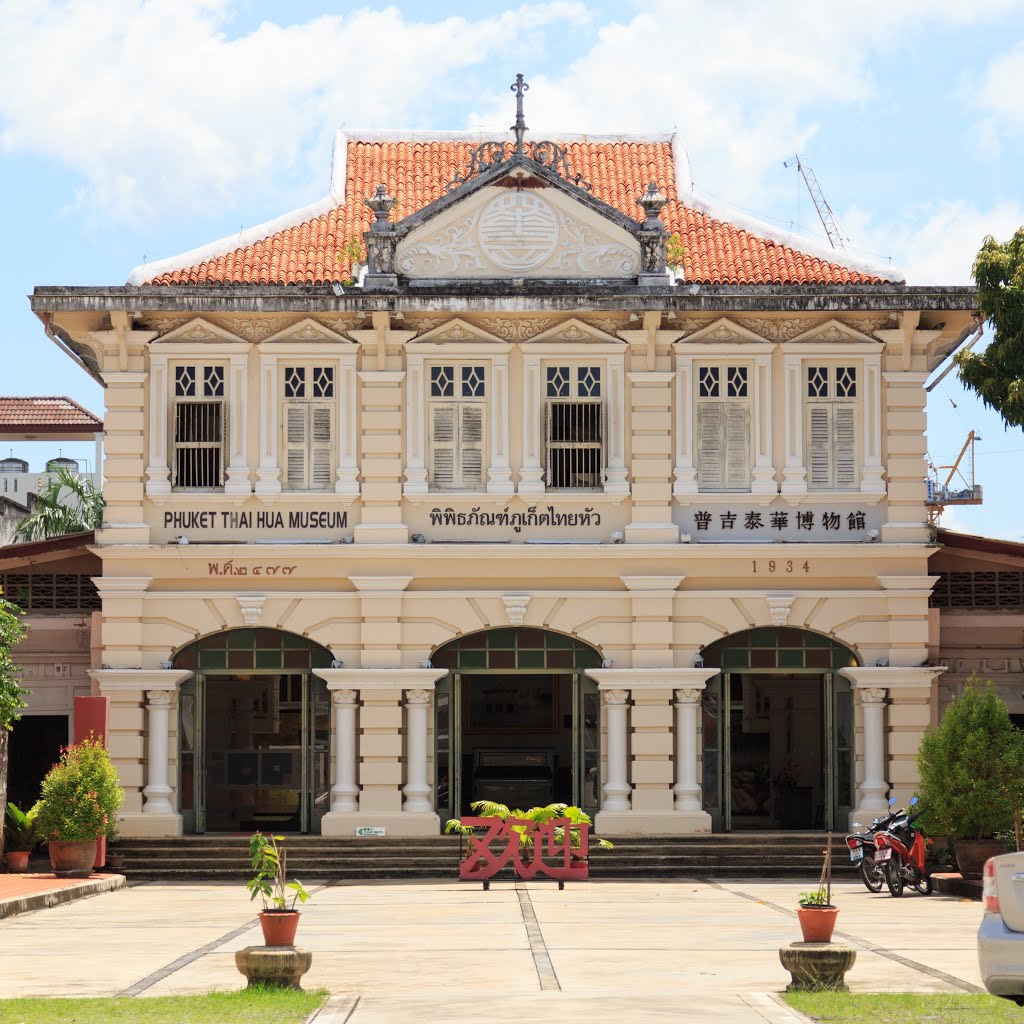 Many Chinese Taoist shrines around Phuket Town including the beautifully restored Sang Tham shrine and the large Jui Tui shrine will be bustling with merry-makers and Thalang, Dibuk and Romannee roads will be closed to traffic in the evenings and transformed into walking street markets.
To learn more about Phuket's bonds with China, be sure to visit the Thai Hua Museum on Krabi Road with its excellent displays and photos tracing the journey and traditions of its Chinese community from the island's heady tin mining days of the 1800s to the present.
Chinese New Year festivities also provide a good opportunity to explore the town's new street art, which covers the walls of several buildings. Throughout 2016, graffiti artists from Thailand and around the world, including the whimsical Alex Face of Bangkok, were invited to unleash their spray-painting talents at numerous locations around town, adding even more colour and eye-catching images to the pastel-toned historic streets.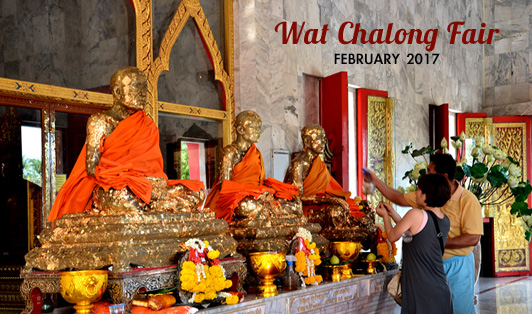 Another highly anticipated event during Chinese New Year in Phuket is the annual Wat Chalong Fair, a pulsating ten-day festival with local food, open-air markets, music and games at the island's largest Buddhist temple, about eight kilometres south of Phuket Town. Wandering the temple grounds at night is a magical experience, with its glittering temple halls and tall chedi spires lit up and a juxtaposition of scenes from people in peaceful meditation to ear-scorching carnival barkers enticing passersby to try their games.
Within Wat Chalong's sacred temple halls you'll see people in silent reflection holding incense sticks seated in front of golden Buddha statues while just a short distance away outside is a clamorous maze of vendors selling everything from delicate orchids to T-shirts to bejewelled mobile phone covers. Sit down and enjoy a feast of stir-fried noodles, curries and spicy salads at one of the dining tents or grab a takeaway snack such as delicious kanom krok mini pancakes or luk chub coconut sugar sweets shaped to resemble tiny fruits and vegetables. An all-sensory experience not to be missed!