Breathtaking 360-degree panoramas of Koh Samui's spectacular coastline are aplenty at Panacea Retreat, one of Southeast Asia's most luxurious villa complexes. Get ready to have your notions of a luxury villa redefined. Panacea Retreat is the best of the best, and you will be hard-pressed to find anything like it anywhere in the world.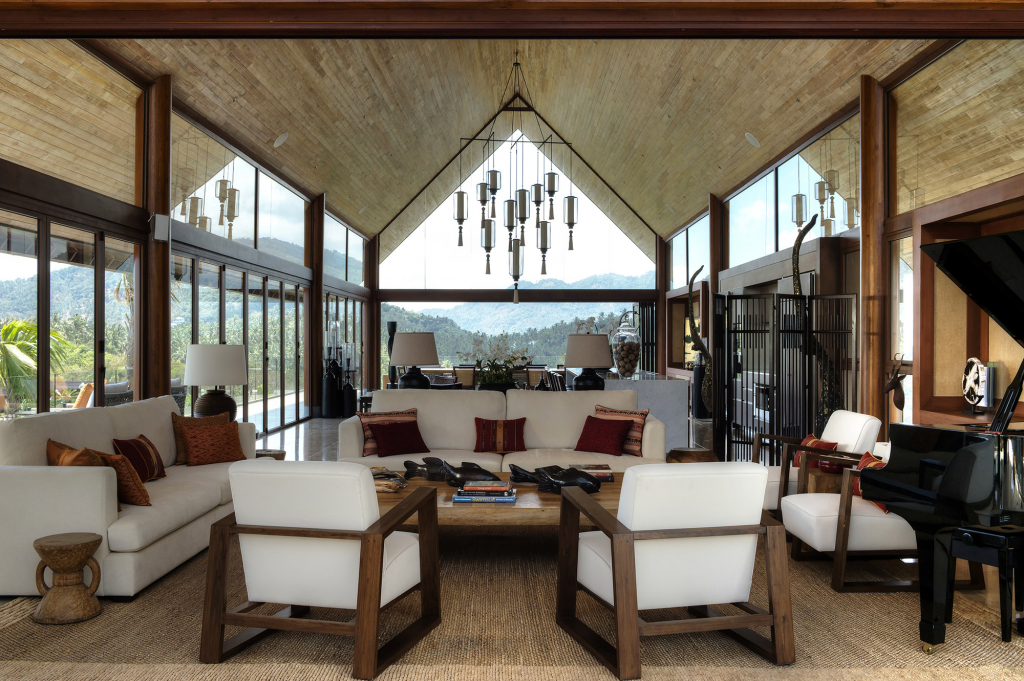 Praana Residence is Panacea's prized jewel, a six-bedroom villa with an entire floor dedicated to pleasure and entertainment. Unlike anything you may have seen before, this is the quintessential party house. Dance the night away in your very own nightclub, replete with disco balls, a saltwater aquarium and state-of-the-art lighting. Pursue your fitness goals in a gym with the latest and highest-end equipment. Do a movie marathon in the enormous private theatre fitted with plush black leather sofa chairs. Or play a game of pool or poker in the games room. One of the best features, and a delight for sports enthusiasts, is an official competition size Thai boxing ring – where famous athletes have given a left hook and a jab. Two swimming pools, a sauna, spa and steam took round out Praana, which doesn't forget other members of the group: a well-equipped, air-conditioned nursery will entertain your while you play. And did we mention the court for those who want to enjoy a game or two of tennis? Or the grand piano in the massive peak-roofed living pavillion. Sounds unbelievable, doesn't it?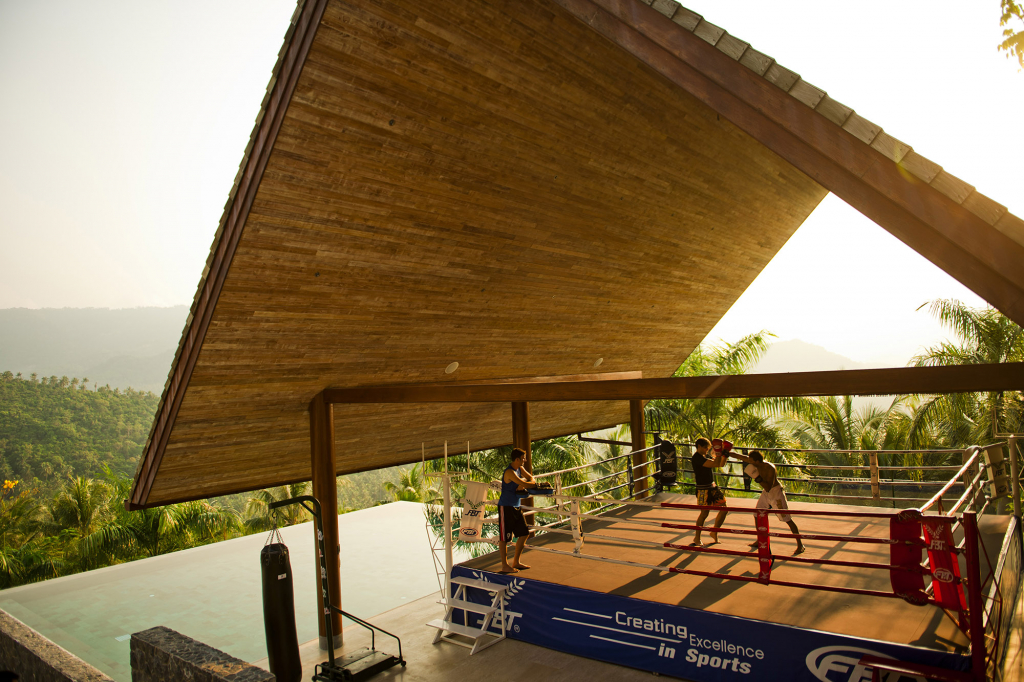 For smaller groups, the other villas in the compound – Villas Avasara and Atulya, offer five luxurious bedrooms and Villas Kalya and Purana, four bedrooms. However, each villa maintains the level of excellence and luxury, that Praana sets the gold standard for.
We sat down with estate Chef Sommai, who has worked all over the globe, for some insight into what it takes to cook for the distinguished guests at splendid Panacea.
Elite Havens: Can you tell us a bit about yourself?
Chef Sommai: My name is Sommai Phetsukhum . I'm 52 years old and I've been working in the kitchen for 34 years. Over the years, I've worked in Phuket, Koh Samui, Dubai, United Arab Emirates and Turkey.
EH: What kind of food do you specialise in?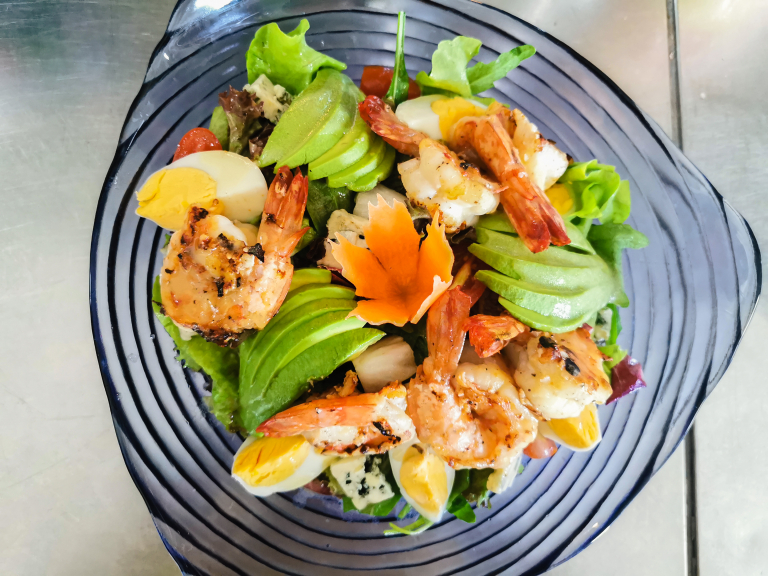 CS: I can make Western food, especially dishes with European influences. I enjoy cooking Italian dishes, and make a mean fresh pasta. I'm also well trained in both Chinese and Japanese cuisines, so if the guests ask for that, I can prepare a delectable feast. But of course, my speciality is Thai food. I have even been recognised by the government (the Department of Labor) with a certificate honouring excellence in 'Thai Food for the World'.
EH: Interesting. So, you are familiar with a lot of cuisines. What kind of food do your guests   usually ask for?
CS: More often than not, they request for Thai food. So, today I have prepared some of our most popular dishes.
EH: What did you prepare for us today?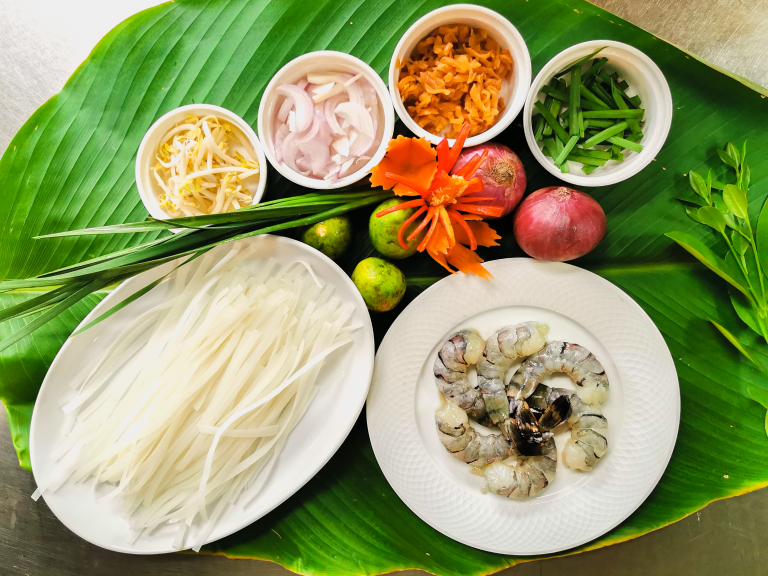 CS: Today, I have made Green Papaya Salad, a very popular Thai salad, as well as Ayam Salad, Pad Thai, coconut cake and a Thai soup called Tom Kha Gai (Chicken Coconut Milk Soup), .
EH: It looks delicious!
CS: Many guests enjoy this soup. We have another traditional Thai soup called Tom Yum, which is sour and spicy. Some guests like Tom Yum, but most prefer Tom Kha because it is not as spicy, the coconut milk makes it mild and flavourful. We also have a Chicken Pilaf, which is a signature dish from the Panacea region and of course, we have Pad Thai that we made with fresh tamarind juice.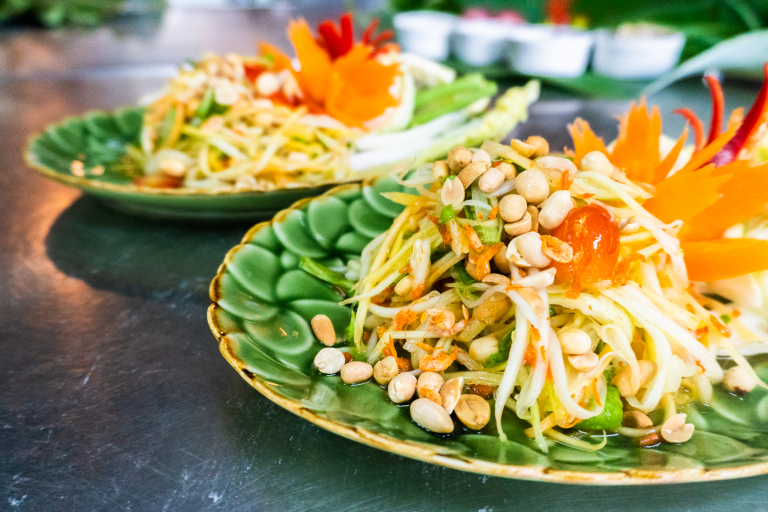 EH: Thai food is very popular. What do you think makes Thai food so special?
CS: I think Thai food is unique because it combines many flavors in one dish- salty, sweet, spicy, and sour.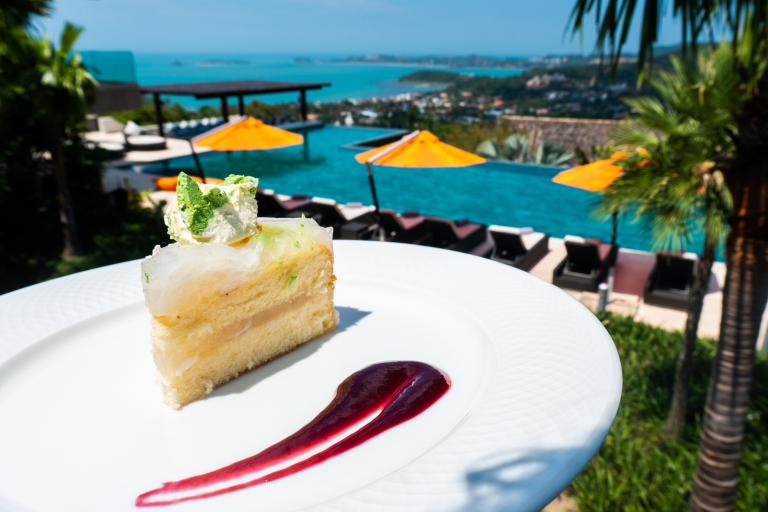 EH: What do you think defines a good chef?
CS: I think you have to put in a lot of care, to make sure the food is delicious and presented beautifully. And you have to know your recipes and techniques well, so the quality and taste of your food can be consistent. I always make sure I keep learning new things. Never be complacent. And when I see my guests are happy- when I see them smile, I smile.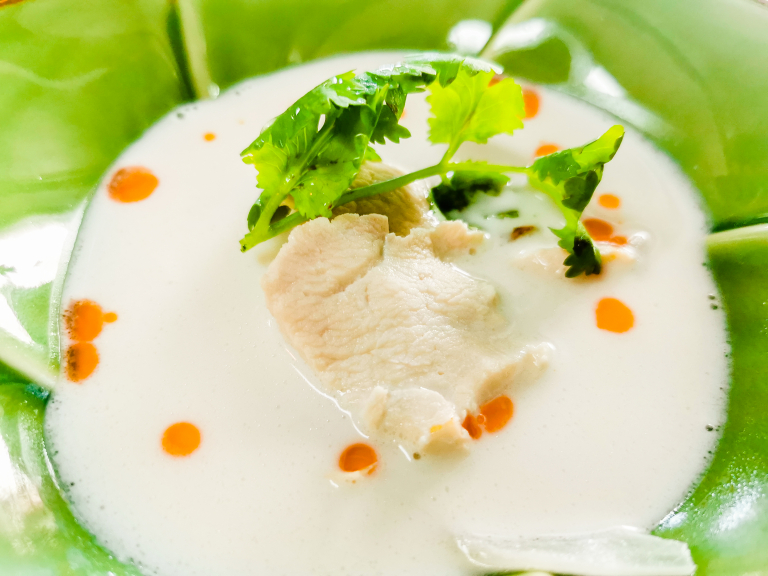 Tom Kha Gai (Chicken in coconut milk and Thai herbs)

Ingredients
Chicken 150 g
Coconut milk 350 g
Mushroom 50 g
Lemongrass 2 stick
Galangal 40 g
Kaffir lime leaves 2 leaves
Tamarind 20 g
Shallot 20 g
Spring Onion 10 g
Coriander 10 g
Tomato 10 g
Fish sauce 2 tablespoon
Palm sugar 1 teaspoon
Instructions:
1. Cut bite-size of chicken mushroom, tomato, slice shallot, galangal, and lemongrass then chop coriander and spring onions.
2. Bring the coconut milk to a boil, and add tamarind, lemongrass, galangal, Kaffir lime leaves, mushroom, shallot, sugar, fish sauce and chicken. Cook about 5 minutes or until the chicken is well cook. Turn up the heat and add tomato quickly. Remove from heat then add coriander and spring onion.
3. Serve hot in coconut.
Hold dreamy weddings, tranquil retreats and other events for large groups at the stunning Panacea Retreat. Taste the best Thai cuisine in Koh Samui at Praana Residence. Book by 30th September to receive 20% discount for stays from now to 31st October 2019. Terms and conditions apply.