It's that time of the year again: contemplating where to spend the year-end holidays, vaguely thinking about your list of presents, wondering what kind of Christmas gathering you'll have. Do you repeat everything on the menu from last year? What decor should you have this year? Aren't you just bored with doing the same old thing? Thinking of where to have Christmas dinner – where it isn't booked solid? Sound familiar? Wouldn't you rather be somewhere where all these errands could be taken care of, leaving you free to enjoy quality time with your loved ones? A villa vacation in Bali is your best bet, and we have handpicked incredible elite havens for you to choose from.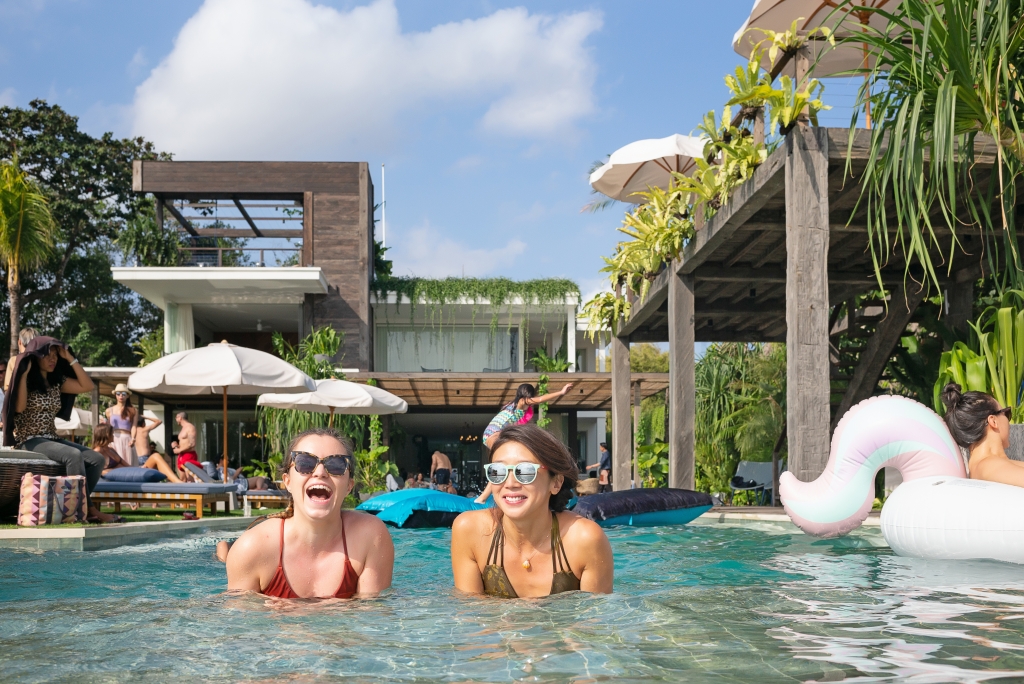 It's time to party
Spending Christmas with friends? With personal plunge pools, world-class entertainment systems, private chefs to set up a delicious Christmas barbecue and staff to mix exotic cocktails, these villas promise an unforgettable party for you and your group.
At Villa Asada, away from the crowds of Bali, you are ushered into a well-kept secret that will amaze you. The large four-bedroom villa overlooks calm blue waters, with sea views that will make you swoon. The villa provides you with nothing but the very best, including an 18-metre pool, a gym to work off those holiday calories, a bar for sipping cocktails and the option to dine alfresco under frangipanis. If you want to dress up and don your favourite little black dress, you can opt for a more formal soiree in the dining hall. The choice is yours. Best of all, Western, Asian and vegetarian dishes as well as kids' meals are available throughout your stay. Ask your personal chef to create a Christmas feast like none other, and he will be only too happy to oblige.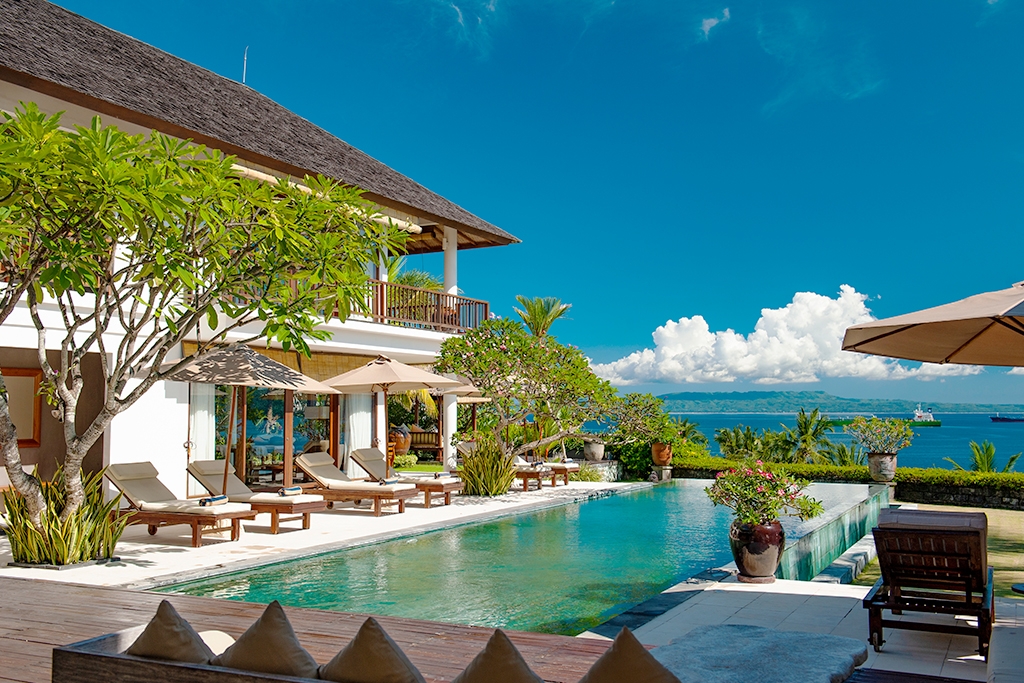 Kaba Kaba Estate welcomes you into its grand, open living room, which has a wall adorned with precious objects d'art and antiques that look towards a humongous swimming pool with dark gray tiles. The main entrance is filled with cabinets and curiosities from around the world, including a giant female Buddha, a welcoming bench and a staircase leading upstairs. The estate is large enough to accommodate up to 14 adults and four children, so don't hold back those invitations. An added bonus is the large garden, about the size of two football fields, where you can play a game of croquet or giant chess. For some quiet time, discover your own private corner under the shade of the foliage, at one end of the pool. But Christmas is all about friends and families, isn't it? A large home theatre in the comfort of your own villa is the best way to wind down at the end of the day – perhaps with a Christmas classic or two.
Villa Soham's expansive design and outrageous sea views make it the perfect villa to ring in the New Year. At its heart lies a large pavilion, half of which is enclosed and air conditioned, with the other half left open-sided for alfresco living. Under the teakwood vaulted roof, hangs a statement pendant lamp with a massive marble-topped table directly beneath. The decor is designed to inspire and amaze. There's a stunning wall of Bengkirai-wood pivot doors, which hide the air-conditioned media room with astounding view of the ocean. This is a grand holiday party villa, which has a gym that can be converted into even more party space facing the ocean. The villa can comfortably sleep a group of 10-12 guests. And did we mention the 22-metre infinity pool on a cliff's edge? Enough said.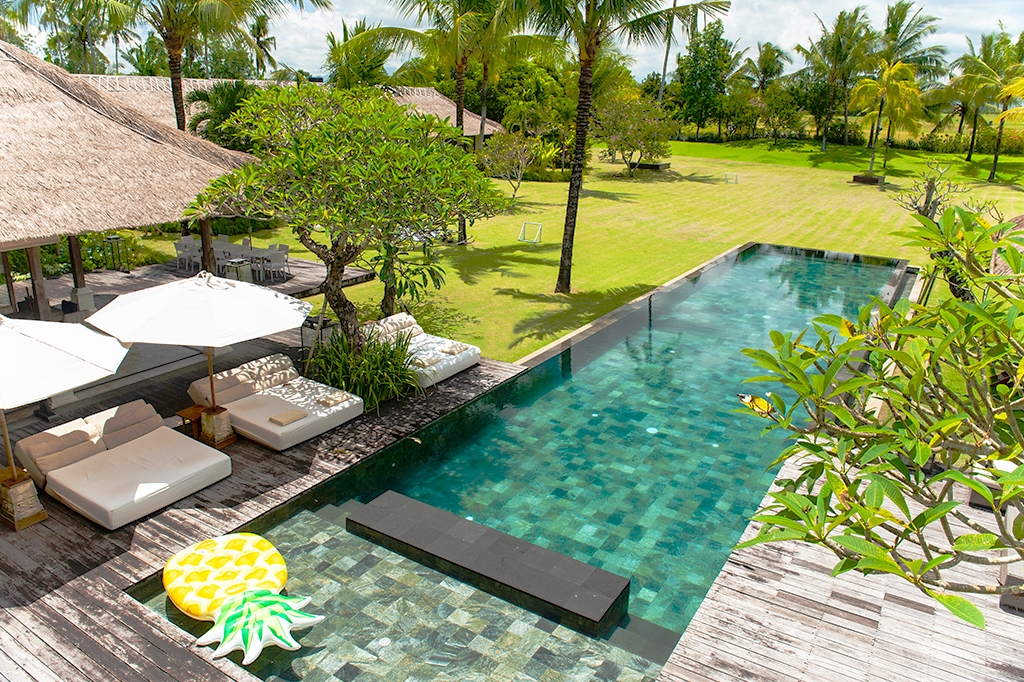 In Villa Pushpapuri, you and your group of friends will have a grand time. Set on 2,000 sq metres of sprawling beachfront, the villa is perfect for a group of eight, with ample space and lots of chic artefacts. The living pavilion has indoor dining for eight and outdoor dining for six, so call all your friends over, there's plenty of space for everyone. A poolside balé accentuates the gorgeous living-in-splendour theme of the villa, and entertainment options are aplenty, with a home theatre, games room and indoor and poolside bars. A pool table and barbecue add to the party feel but best of all is the event space, which can accommodate up to 70 people, should you want to throw a big gala. What are you waiting for? It's time to host the Christmas party of the decade!
Family affair
Small families, big families, extended families – we've got something for everyone. Huge swimming pools, excellent kids' play areas, tennis courts, in-house art galleries, in-villa spa treatments, your own drivers to take you around the island and private chefs to take care of your Christmas dinner. This is what worry-free family vacations really look like.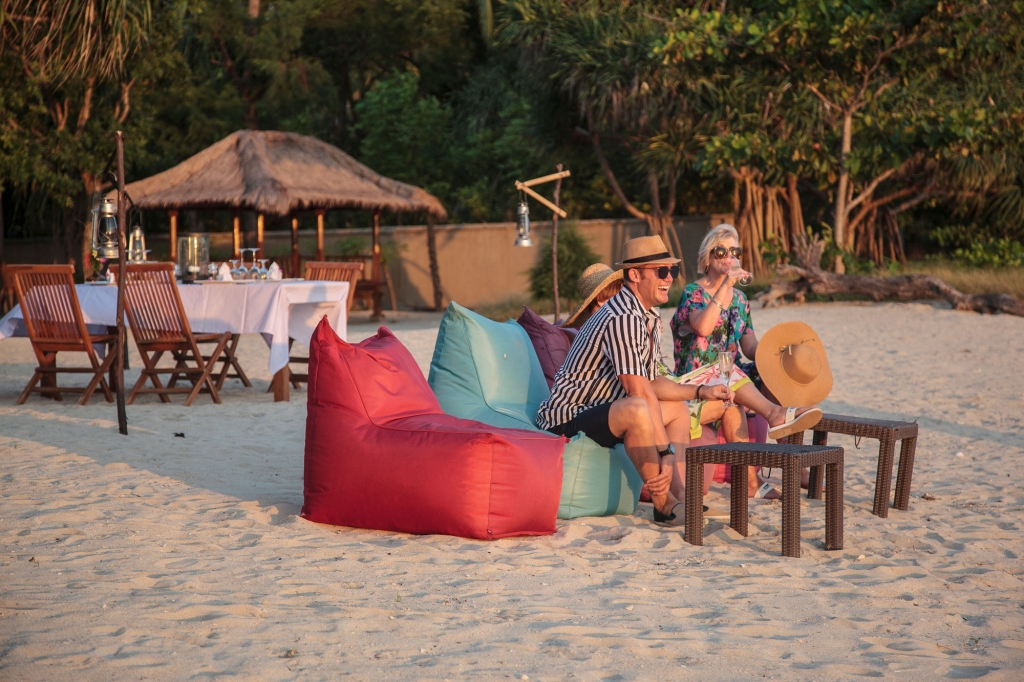 Villa Indrani is the quintessential villa for families who want to relax in a private villa but like to have the option of being able to venture outside. It is situated on a quiet road, right in the centre of Seminyak and Canggu. A five minutes' walk takes you to Berawa Beach, which has bars made of bamboo and a relaxed vibe. Expect cosy interiors with wood furnishings and local craft. It has a unique style – halfway between classic Balinese and modern sophistication. It also features a gorgeous open-plan kitchen – perfect if one of your family members likes to cook. Do we smell gingerbread cookies to celebrate the holidays? Or perhaps baking brownies with the little ones? The staff will be happy to assist you or even take over the role, so you can sit back and enjoy the fruits of their labour. Enjoy the Christmas holidays sampling delicious Indonesian cuisine, sipping a chilled mojito – freshly prepared by your butler – or getting a spa treatment by the pool. Absolute bliss.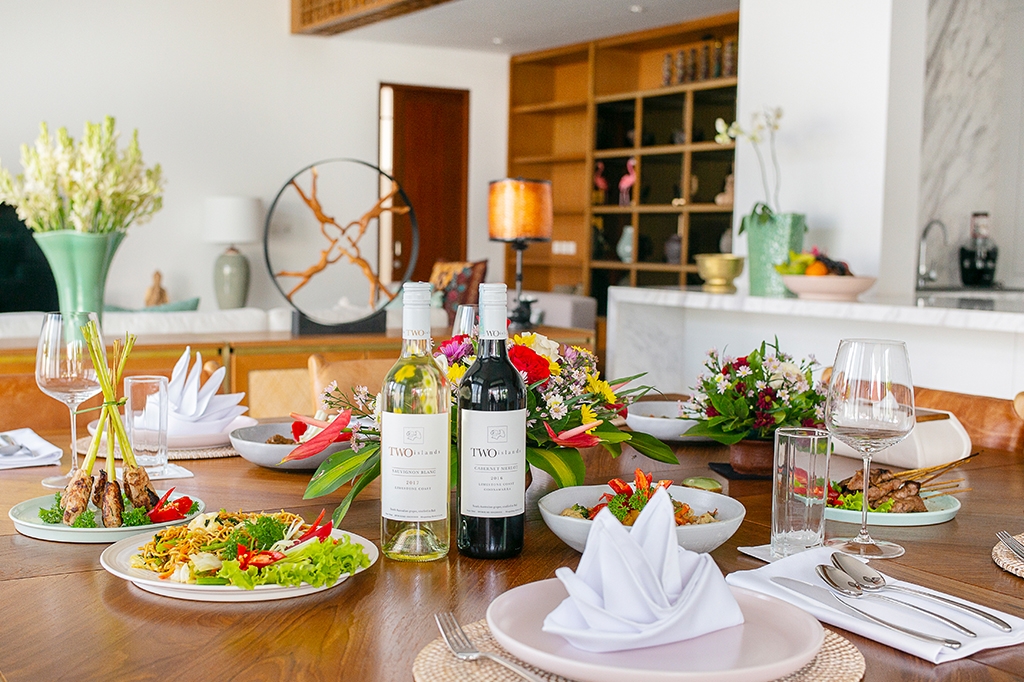 The Arsana Estate is a four-bedroom complex, spread across two hectares of terraced gardens bordering a river. Generous space, lots of privacy, and a 19-metre pool define this sprawling holiday home. There's never a dull moment here, as the villa boasts of a home cinema, games room, gym, yoga studio, massage area, children's playground and even a tennis court. Whether you're with family or friends, this villa is perfect for enjoying the Christmas holidays – what with the extensive menu featuring Balinese favourites such as sate lilit (minced snapper in Balinese spices wrapped around a skewer of wood or lemongrass), ayam betutu (traditional roast chicken with special local spices) or babi guling (Bali's celebrated dish of whole suckling pig with cassava leaves). But if you seek something more familiar and comforting, your chef will be happy to make anything you want, from vegetarian to international dishes. The villa can hold a maximum of 25 people for a sit-down dinner and double that number for a standing-only event.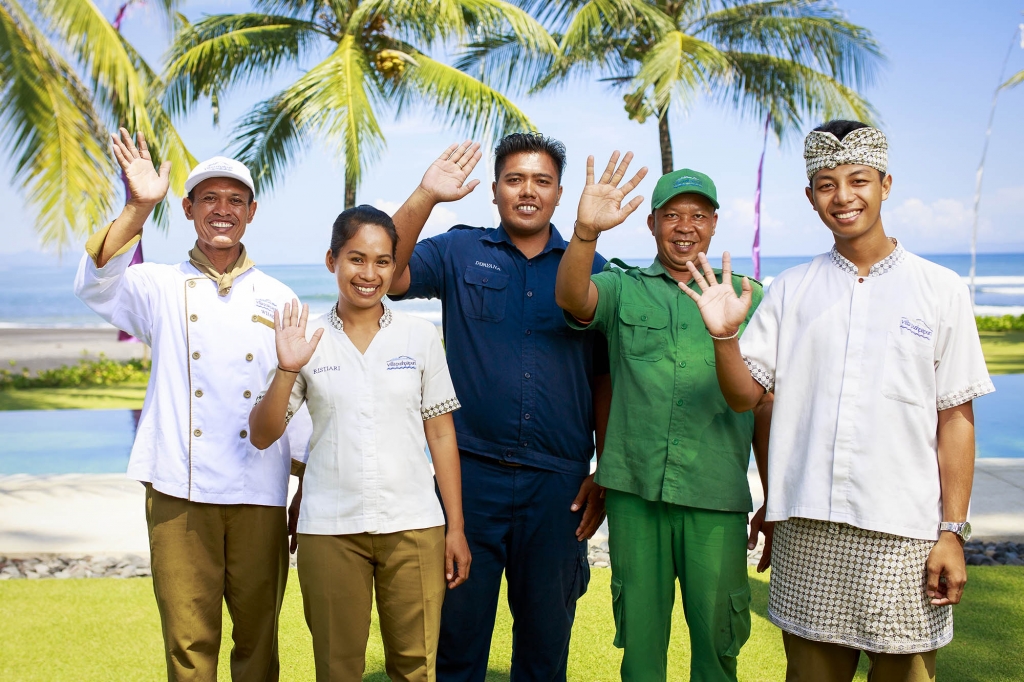 Christmas comes but once a year, and with our Christmas packages, you can save, save, save this holiday! Why not leave everything behind and bring your loved-ones to these otherworldly and breathtaking destinations? When you get back, you'll have had the most restful holiday vacation – we guarantee it.
Avail our Bali and Lombok Christmas offers – only a 20% deposit is needed to confirm your stay. Returning clients get 5% off! Terms & conditions apply.