Elite Havens' Executive Director, Riyaz Moorani, has travelled the world but one of his most intriguing journeys has been his career path. A chance encounter with a fellow expat nearly twenty years ago set him on a course for success in the luxury tourism sector. We caught up with Riyaz to find out how meeting Jon Stonham led to the foundation of Elite Havens, and how he helped grow Asia's leading villa company.
Elite Havens: What can you tell us about your role at Elite Havens?
Riyaz Moorani: As one of the Executive Directors of the company, I do a little bit of everything. I am responsible for the technological aspect of the company, so I work with all the other departments to see how we can use technology to help them become more efficient. I am based in the Manila office, and there are about 10 people in the IT team, 20 in Reservations, 7 in Content, 16 in Accounting and Finance and HR. We have about 60 people in Manila.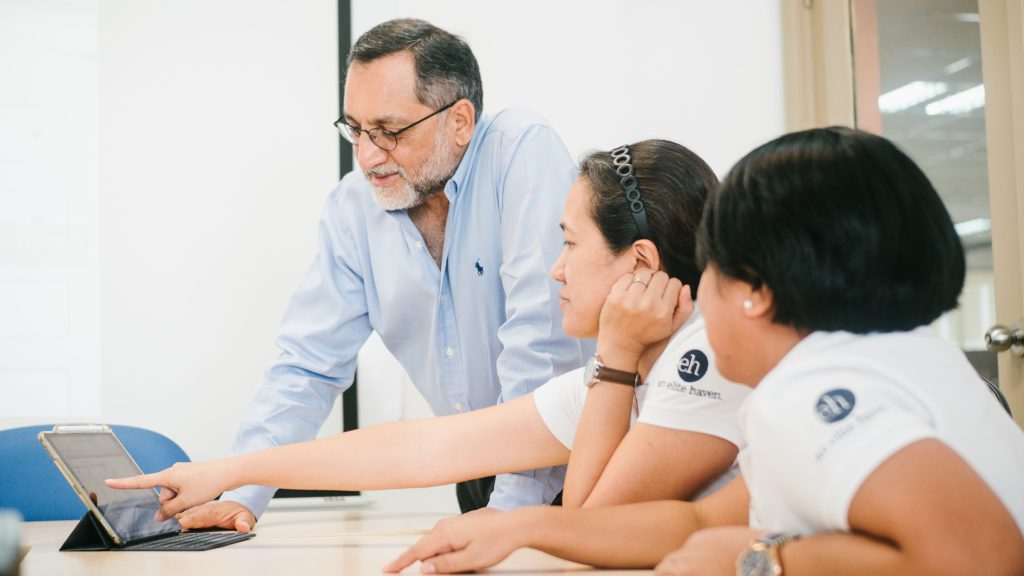 Elite Havens: Have you been doing this for the company since it began?
Riyaz Moorani: Yes. Since our Asia Hotels days, Jon has taken care of the 'outside'—dealing with our customers and the marketing aspect of things, and I've always taken care of the 'inside' of the business—the technology and operations side of things. This partnership and division of labour have worked well for many years.
Elite Havens: So I take it your background is in IT?
Riyaz Moorani: I've always worked in IT but along the way, it became more of a mix of IT and business: looking at a business and studying how to apply technology to it, rather than just pure IT.
I was working at my first job in Canada and our company sent me to Malaysia for a one-year project. I liked it so much there that I ended up staying for five years instead of just one. I was in charge of designing and running a very large operating system for a phone company. Then a phone company in Hong Kong asked me to come and build a similar system for them. So, I moved to Hong Kong and lived there for almost 11 years and that's where I met Jon. We became good friends and we decided to start Asia Hotels.
Elite Havens: Considering you and Jon were behind Asia Hotels and now Elite Havens, you must both love to travel. Do you get to travel a lot?
Riyaz Moorani: Jon and I love to travel! I travel mainly for business, and with my wife for pleasure.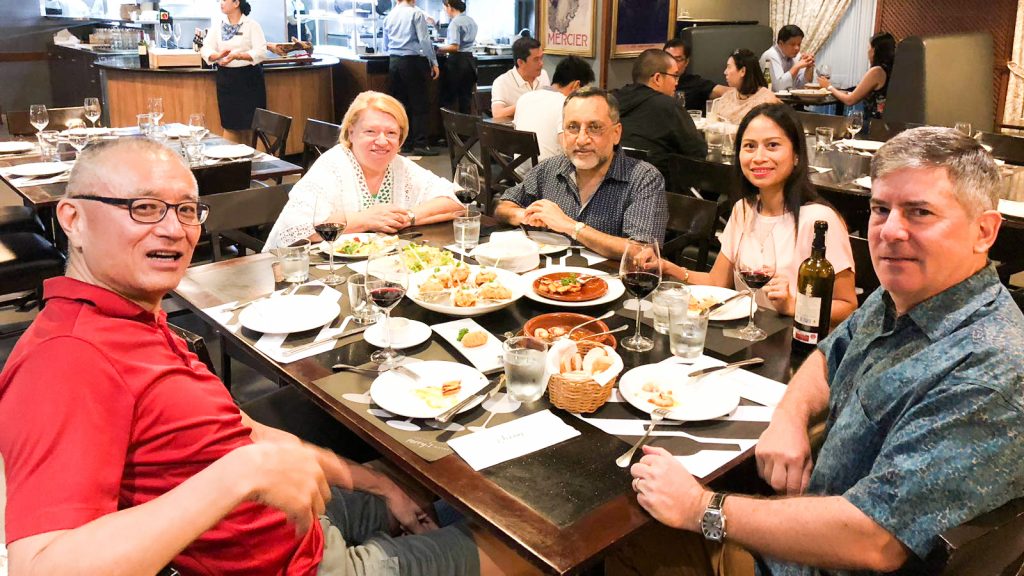 Elite Havens: What places do you usually go to?
Riyaz Moorani: For business, it's to all the existing Elite Havens destinations, or to potential locations. For personal travel, it's all over. My wife and I met in Malaysia, but we're both from Canada so we go there to visit family and friends. Other than that, we try to explore new places and we have a long list of places we want to go to.
Elite Havens: Can you tell us about your recent travels?
Riyaz Moorani: Earlier this year, we visited Portugal. I would certainly recommend Porto, it's a beautiful city with a river and a lot of historic areas. Lisbon is also great but it's a big city. We loved Sintra, which is on the coast. It's very hilly and with lots of history, lots of nice walks, lots of great restaurants, so all-around, fantastic!
Last September, my wife and I went to Africa. We went to Uganda, where I'm originally from, and to Tanzania. We visited Serengeti, the Ngorongoro Crater, and Murchison Falls. It was an experience of a lifetime. When you stand in the middle of the Serengeti, the sky and land just seem to stretch out endlessly, and you realize how insignificant you are.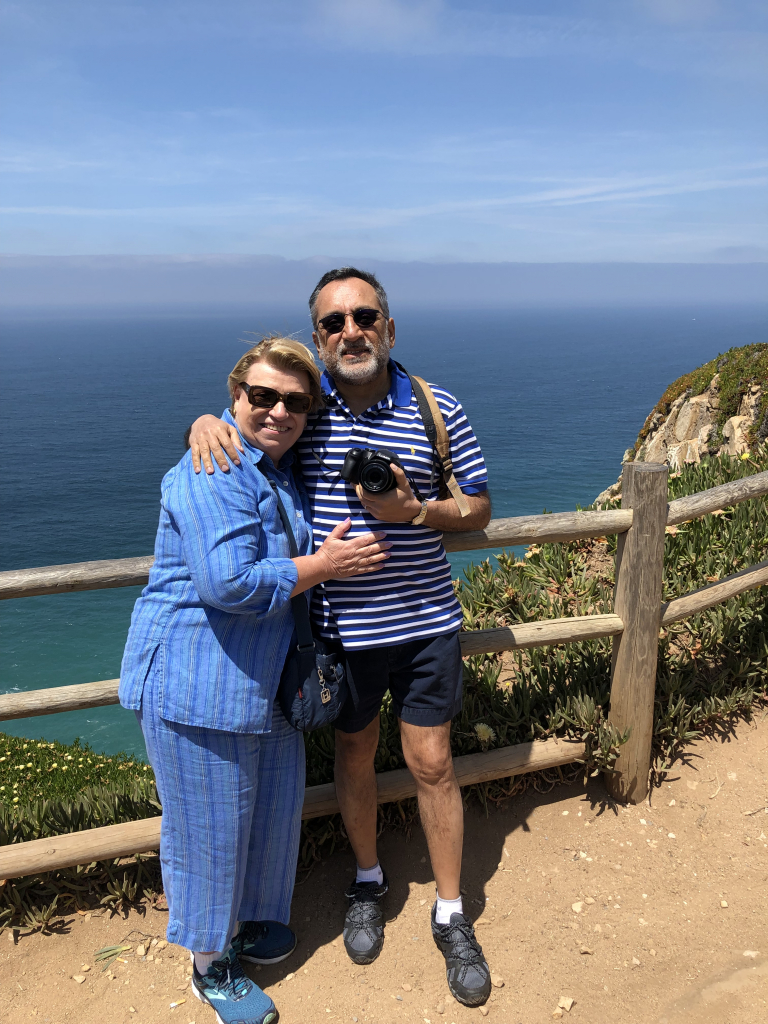 Elite Havens: I always thought you were from India.
Riyaz Moorani: My grandfather was from India. I was born in Uganda and when I was 14, there was unrest and all the Asians living there had to leave. We became refugees and Canada took us in, so that's where I grew up. But even though I grew up in Canada, I'm not much of a winter person, it's too cold! I recently visited Niseko for work and even though one of the most popular things to do there is to ski, I didn't go skiing! I'm sure other people would love it though. What I enjoyed most in Niseko was the food. We were there towards the end of the peak season, so most of the restaurants were closed but I didn't mind because the food served at the chalet by Niseko Gourmet was amazing. Plus, I'd never been to that part of Japan before and I found it fascinating.
Elite Havens: Elite Havens properties are found in so many locations, can you tell me what you particularly like about each location?
Riyaz Moorani: Thai food is great and our different locations in Thailand have their own unique character.
I like that Koh Samui is quite laid back. Many of our villas there are beachfront and the beaches are not that busy so it makes for a really tranquil experience.
Phuket has beautiful beaches too but it's also got a cosmopolitan feel. It has a number of nice restaurants and the Elite Havens villas in Phuket are just spectacular, so modern and grand.
Elite Havens: What about Bali?
Riyaz Moorani: Bali is constantly changing, but even though it has changed so tremendously in the last ten years alone, the people still seem to maintain their charm. I love the fact that there are just so many world-class restaurants there. For such a small place, the options available are unbelievable. Plus, our villas in Bali have such varied locations. You can be right in the heart of the action in Seminyak, you could be in rainforest seclusion in Ubud, or you can be experiencing the fabulous east coast beaches and be completely away from everything.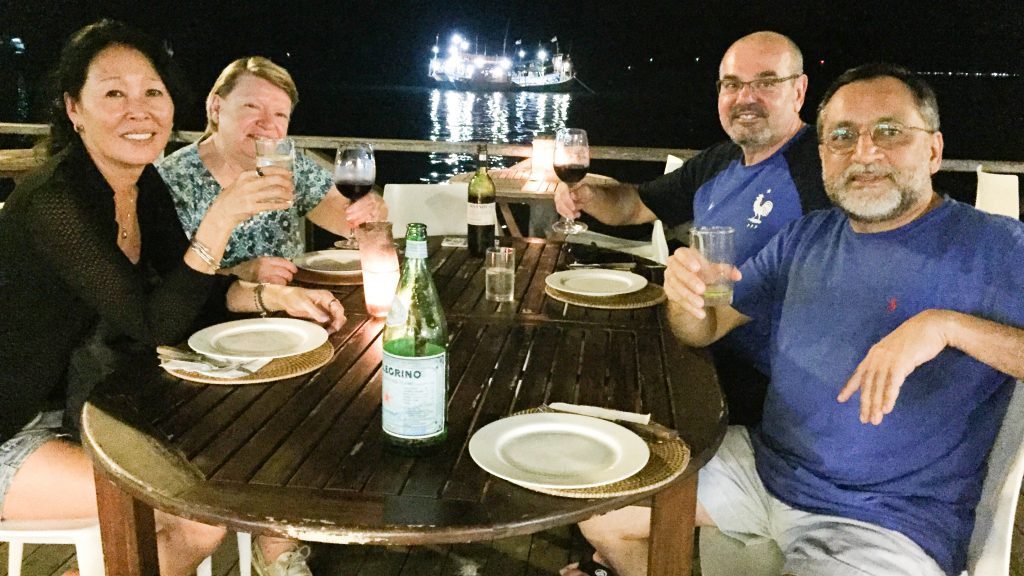 Elite Havens: And Sri Lanka?
Riyaz Moorani: Sri Lanka is a magical place. It's not overly-touristy, very reasonably priced, the people are great, and the food is fantastic (as long as you tell them to temper the chilli a little bit). Most of all, it's breathtakingly beautiful.
The beaches are unbelievable and you can do safaris there as well—there are elephants everywhere! You can go up to the hill country, where at night it's really cold, and stay at places with white-glove service that still have that very colonial feel. You can visit all the amazing temples, forts and castles that have been built over the centuries. It just has so much to offer.
Elite Havens: You seem to be very passionate about food, you always mention it when you talk about a place. What kind of food do you like?
Riyaz Moorani: As a Muslim, I don't eat pork, but other than that, I don't have any restrictions. I don't enjoy food that's very spicy, though. I don't have a favourite cuisine or type of food and am pretty open to all kinds of things. As long as it's made with quality ingredients and is well prepared, I'm sure to enjoy it.
The meals during our recent trip to Africa were very memorable. Meals were usually served in a very luxurious dining tent, but sometimes they'd set up tables and chairs in the middle of the jungle so we could eat not too far away from giraffes and other animals. It was quite an experience!
Elite Havens: What's your job like from day to day?
Riyaz Moorani: We are very much an online business so I have to make sure that all our websites—our main website, the websites of individual properties, the websites that the villa owners check and the websites that our travel agents use—are constantly working well. It may sound mundane, but a major part of my job is dealing with all the emails that keep coming in. There's always something or the other happening, both positive and negative, and we have to be responsive. We also have to keep abreast of what's going on out there. So, there's a lot of reading, a lot of exploring and investigating to keep a finger on the pulse, and I also like to read about how other companies are run and how they stay competitive. I find all this fascinating, so while it's part of my job, it's also a hobby.
Elite Havens: What are your other hobbies?
Riyaz Moorani: Aside from reading and travelling, which we've talked about, I enjoy watching movies and well-made television shows. I also love spending time with friends and love music.
Elite Havens: Are your friends expats like yourself?
Riyaz Moorani: Actually, the majority of our friends here are Filipinos. We like to make friends with the locals wherever we go. So, when we were in Hong Kong or Malaysia, most of our friends were non-expats. We've been here for 18 years and the Philippines is a good place for our ever-expanding back-office operations. Thus, for the foreseeable future, the Philippines is home.
Elite Havens: Speaking of music, I heard that you had a music company.
Riyaz Moorani: Well, I didn't own a music company but I did run one. This was after Asia Hotels, and before Elite Havens. The owner of Naxos, which is the world's largest classical music label, heard about me through a friend and asked if I could help him with some IT issues that he had. And so I helped him digitize and set up some of the systems that they needed. At that time, they didn't have a Philippines office, so when I was done setting it up, he asked me to run the whole company. I was the CEO for three years. Then Jon called me up and said let's start this thing with villas, so I went back to the travel industry.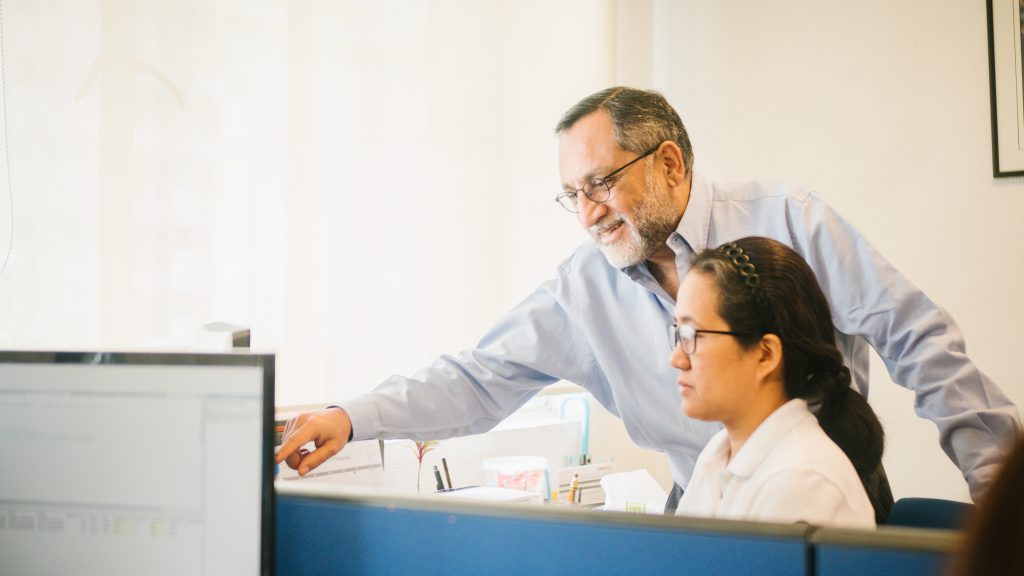 Elite Havens: You've worked in so many different fields! I imagine that working for a music company and a telco can be quite different. But Asia Hotels and Elite Havens are both part of the travel industry. Did you just apply the same formula for success or did you have to change things up a little?
Riyaz Moorani: Although there was the common vein of applying technology to improve a travel company's operations, it was nevertheless a different ball game. Ten years ago, it was hard to find products that were made for the villa market. Most of the products and technology were focused on the hotel industry, and we ended up having to build our own systems. So, we forecasted the kind of business that we wanted to do, understood the processes that we wanted to follow, and searched for things that would give us a competitive advantage. As a business, we wanted to find a way to enable individual property owners to compete with the big guys. Individual property owners can't afford their own marketing team, IT team, reservations team and so on, and we felt that if we were able to put these together, then we make it a fair game. So, that was one of the things that drove how we built the organisation and the technology that we put together.
Elite Havens: What changes have you seen over the years and what does the future hold for Elite Havens?
Riyaz Moorani: When Jon and I bought the business ten years ago, there were only 20 villas, all in Bali, to manage. Now, we have more than 250 villas all over Asia, and we're constantly expanding. Of course, along the way the systems had to adapt to the business. So, just seeing the progression: all the new processes, the technology, the people that we have in place now, it's all very different from when we started out. We now have properties in Phuket, Koh Samui, Sri Lanka, the Maldives, Lombok and Niseko. We're definitely looking to expand to other parts of Japan, as well as India and Australia. We're also considering Europe.
Elite Havens: You have quite a lot of loyal employees. Some of our current Elite Havens staff members worked with you at Asia Hotels and Naxos.
Riyaz Moorani: The fact that we've been working together for so long is a testament to both sides. We share the same values and have mutual respect for each other, which are the perfect ingredients to form a good team.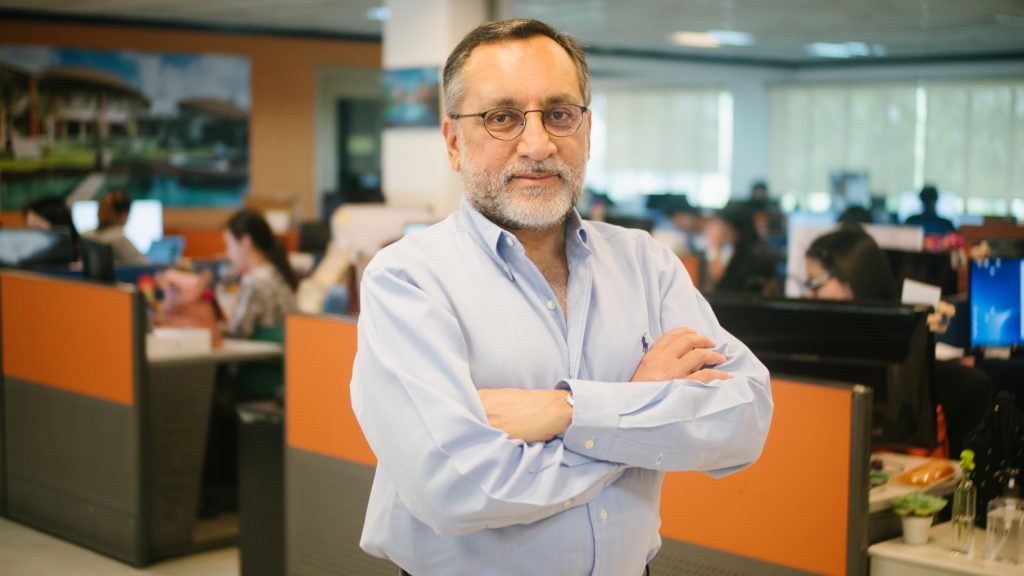 Elite Havens: The Elite Havens team keeps on growing. Our offices and properties are all over Asia now. How does I.T. make it possible for us to work together seamlessly, despite working in separate locations?
Riyaz Moorani: All our systems and applications are available online. With all the tools and communications technology available nowadays, it doesn't matter where you are. In fact, the reservations team works from home on weekends and before we opened our Singapore office, the Singapore team worked from home too.
Elite Havens: Now that Elite Havens is part of the Dusit Group, have things changed in any way?
Riyaz Moorani: Things haven't changed much. Dusit bought us because they liked what we were doing and so we'll just continue growing and innovating. With Dusit behind us now, we ought to be able to continue on the same trajectory, but at an accelerated pace. This means that I have to constantly upgrade our systems. When you have 250, 500 or 5,000 properties, you can't use the same system that you use for 25 villas, it just won't be practical.
Elite Havens: Do you have any advice for people who are interested in getting into this sort of business?
Riyaz Moorani: You have to be passionate about it and you should determine what sets you apart from your competitors.
Elite Havens: So what sets Elite Havens apart?
Riyaz Moorani: We are very particular about the villas that we take on. Our list of properties is very carefully curated, just a select few from the thousands and thousands out there. And our level of service is top-notch. From the time that you book, you are assured of a high level of service. This is what made us number one in Asia, and we hope to continue growing and staying ahead of the pack.
Riyaz Moorani's inspiring story of travelling the world and chance encounters have led him to the success he is in now. Get to know the other great people behind the success of Elite Havens here.