Rara Suprastini has been in the events and weddings business for over a decade. As Elite Havens' Head of Events Indonesia, she oversees villa arrangements and other details for important occasions. Dealing with clients directly, she knows in-depth of what they want and need. We sat down with her to find out what it's like organising and managing multiple assignments. (She makes it looks easy!)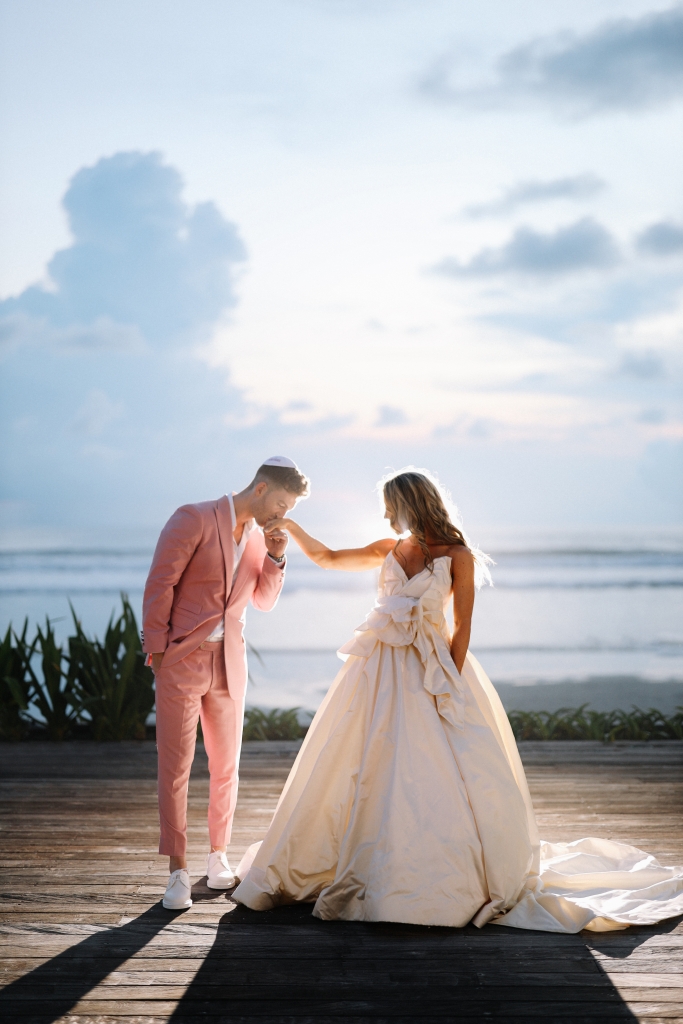 Elite Havens: Hi, Rara. Can you tell us a little bit about your role?
Rara Suprastini: My team and I take care of booking events. More often than not, these are weddings, but we also do quite a lot of retreats and a few birthdays. We are here to help wedding couples or any guest looking for a special celebration in Bali.
Elite Havens: Say, for example, a couple is looking for a villa for their upcoming wedding. Should they come to you, because it's a special event?
Rara Suprastini: Yes. That's right.
Elite Havens: And then you will help them choose the villa? Set up the event?
Rara Suprastini: Absolutely. I was a wedding organizer here in Bali, before I started working with Elite Havens. So I know what brides are looking for. First things first – a fabulous venue. A bride usually knows exactly what she wants, 'I want a beautiful villa on the cliffside. I want the sunset as the backdrop.' They already have a dream, a perfect wedding that perhaps they've been thinking about since they were kids. The ideal venue is the first thing on their checklist. And of course, the venue affects the budget as well. We try to lead them to the villa most suited to what they have always imagined.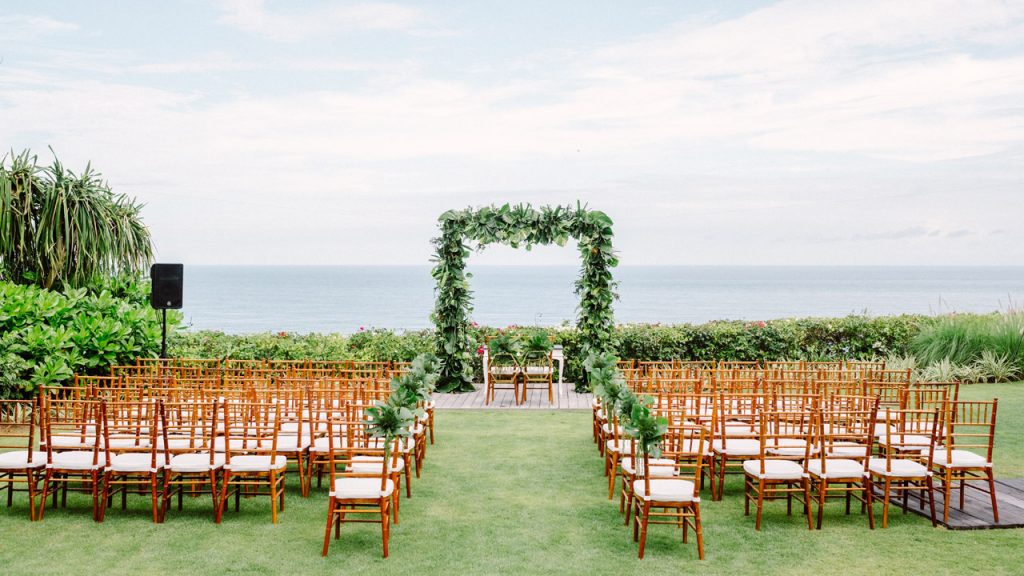 Elite Havens: Do they visit the villa?
Rara Suprastini: Usually, yes. After seeing the villa in person, they are usually a hundred percent sure that it's the villa they're looking for. We are quite different from other villa companies – we take our time with this. Our approach is more hands-on and personal because we assist them in their search for the ideal luxury villa.
Elite Havens: What's the next step?
Rara Suprastini: One thing we always propose to our clients, is to connect with a reliable wedding coordinator. We do suggest a couple of names, people who have been in the industry for many years.
A villa is a personal space, it's more private than other wedding venues. So, we only work with vendors who have experience and a good track record.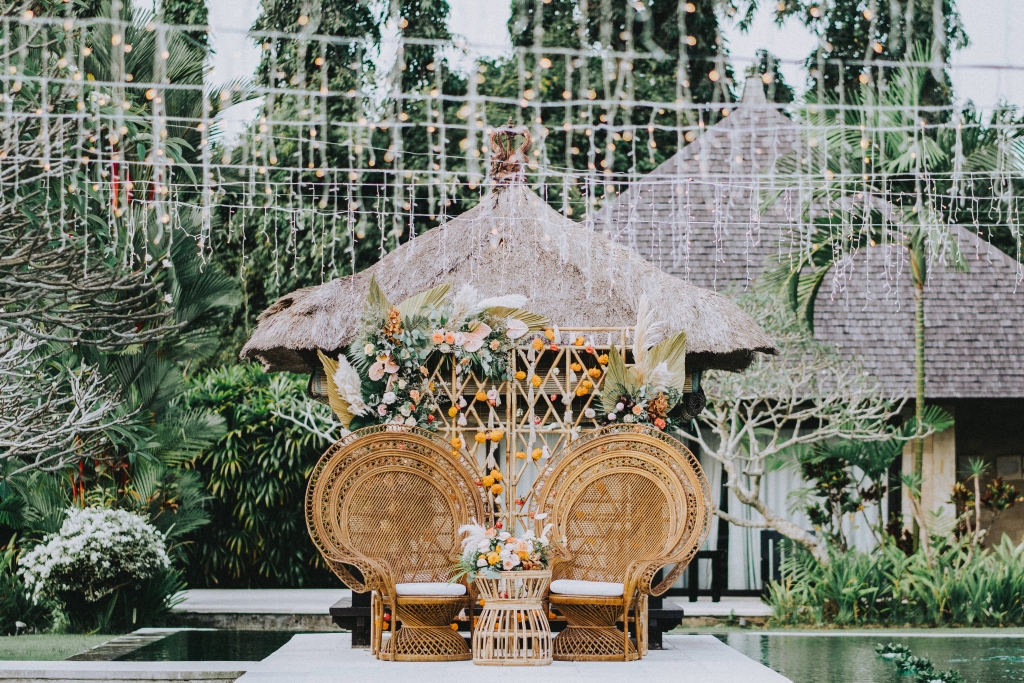 Elite Havens: What about the food at the wedding?
Rara Suprastini: There are only a handful of players that have high standards and we stick to those. People who usually work with us, know that Elite Havens demands very high standards.
Elite Havens: What is the standard?
Rara Suprastini: Elite Havens has been in the business for more than 20 years, managing more than 250 villas. Our brand is well known for excellence and high service standards. Only the best will do.
Elite Havens: What are some of the things locally that you can recommend? What's your favorite restaurant? If a future bride says, "When I'm there, I want to see the villa and for the rest of the day, I want to experience Bali." What do you do?
Rara Suprastini: Bali is well known for its culture. Though tourism has really changed it in the past decade, tourists coming here are often looking for a cultural experience. Everyone's always amazed with local Balinese culture. And this is one of the main reasons why people here. So, I will suggest to the bride that they should do a Concierge-curated excursion and experience a truly authentic village and try the local food. In the East Coast area, we have an old village of Bali, called Tabanan. The culture is well preserved there and I believe that guests should see the other side of Bali too, and not just Seminyak or Canggu. If you only want to go shopping, why not go to Milan, or Paris? That is why I really want to push the Balinese experience. Our Elite Concierge can help organise memorable experiences such as a cooking class in the middle of a rice paddy, or even a visit to the Monkey Forest.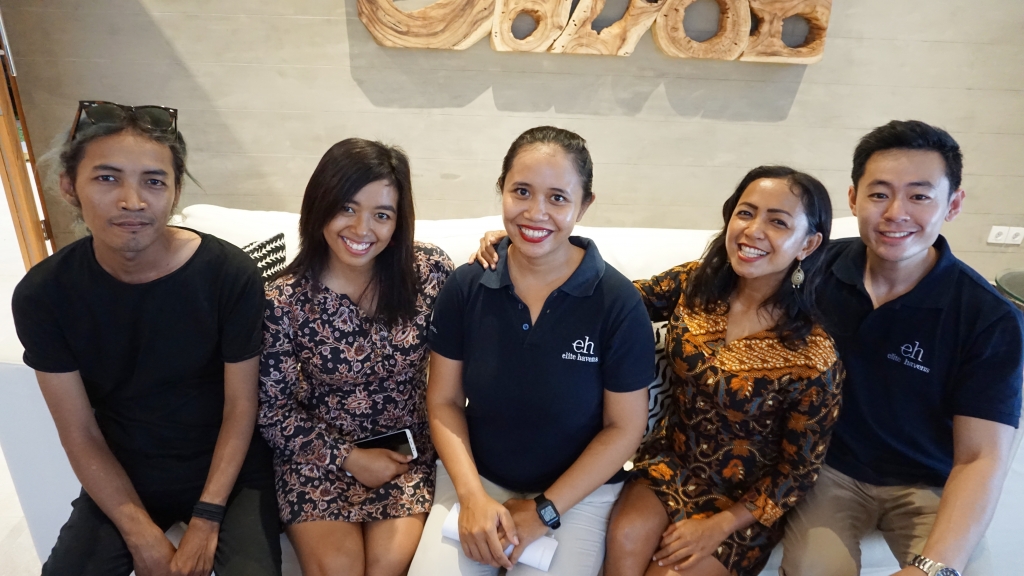 Elite Havens: What do you like most about Bali?
Rara Suprastini: The people.
Elite Havens: Describe your dream wedding?
Rara Suprastini: A barefoot wedding on the sand. On white sand.
Elite Havens: Which beach in Bali?
Rara Suprastini: Not in Bali. In Lombok. I stayed in three of our villas in Lombok, and the beach is unspoilt and very quiet.
Need a magical birthday celebrated? Or what about a reliable team to take care and plan your dream wedding? Look no further. Please contact Elite Havens Events for more information and get to know the other great people behind the success of Elite Havens here.