Elite Havens Country Manager for Indonesia, Alan Porteous, came to Bali by way of Vietnam. It was fate, as he tells it, that he ended up in the Island of the Gods.
Alan is passionate about triathlons and has a sports-minded life philosophy. He believes in achieving the impossible, in pushing his limits and challenging the status quo.
We sat down with him for a tête-à-tête.
Elite Havens: Hi, Alan. Can you tell us a bit about yourself?
Alan Porteous: Sure. I've been in Elite Havens for six years, and I've been in Bali for seven and a half, though I am originally from Australia. I came here for a hotel company and worked in the hotel industry before starting with Elite Havens.
Elite Havens: Why did you come to Asia?
Alan Porteous: I came to Asia because Asia provides far better and more traditional hospitality than much of the rest of the world. The western world has reached a point where labour rates are such that they can't afford to employ staff, and they don't really focus on the softer aspects of hospitality anymore. Yet Asia continues to provide service and goes above and beyond to offer an exceptional experience to each guest.
I actually worked in hotels in Australia. They were very high-end, uber-luxurious villas, often with open-air, Balinese-styled pavilions. It was a flavour of Asia and Asian architecture. However, we found it difficult to match Asia's service levels. It was very challenging in the western world, for a couple of reasons. First, labour rates meant that you were working on very low quantities of staff to try and provide service. Additionally, in a western environment, when people have to perform at a level that's much higher than the average, it tends to wear them down, and their level of friendliness, happiness, job satisfaction is not quite there. As a counter-effect, you don't get that friendly, loving, caring, hospitable service that you can get in Asia.
I first moved to Vietnam, and thereafter moved to Bali. But to be honest, I was meant to come to Bali, I finally felt I belonged.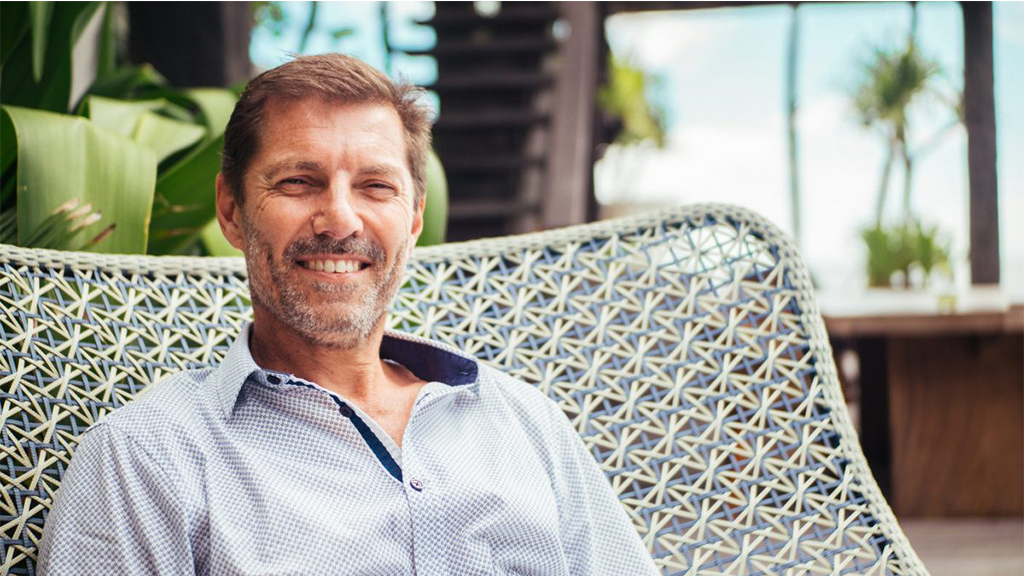 Elite Havens: And then you joined Elite Havens in Bali?
Alan Porteous: Yes, I'd been in Bali for about a year, and this opportunity came up. It was a good opportunity, an opportunity for a challenge more than anything else, because we're in an industry that runs parallel to but is so very different from hotels. Hotels are established properties. They've been running for many decades. But villas are just a completely different ballgame. They're non-standard accommodations. Sort of the new kid on the block, yet they offer an experience that is far more personalised and enriching than a regular hotel stay.
Elite Havens: Are villas still considered the new kid on the block?
Alan Porteous: Hotels have been around for a long time, while non-standard accommodation has remained an unorganised sector. It's only in the past 10-15 years that this market has started structuring itself and companies like Elite Havens are spearheading this movement. However, hotels are much further along in the process. So, I would call it the new kid on the block.
Elite Havens: Can you tell us more about what else you do?
Alan Porteous: I look after Indonesia and most of the things that happen in Indonesia. I can break it down into three areas. First, owners – maintaining, managing and looking after them, building a relationship with all of our villa owners. Of course, I have a team of people who help me with that.
The second aspect is to develop and grow the Indonesia business. We decide which villas come into the Elite Havens fold. And thereafter manage the process of getting them on board, set up and running within the Elite Havens Group.
The third part of my role is actually managing the operations team. And that's where my hotel general management background helps.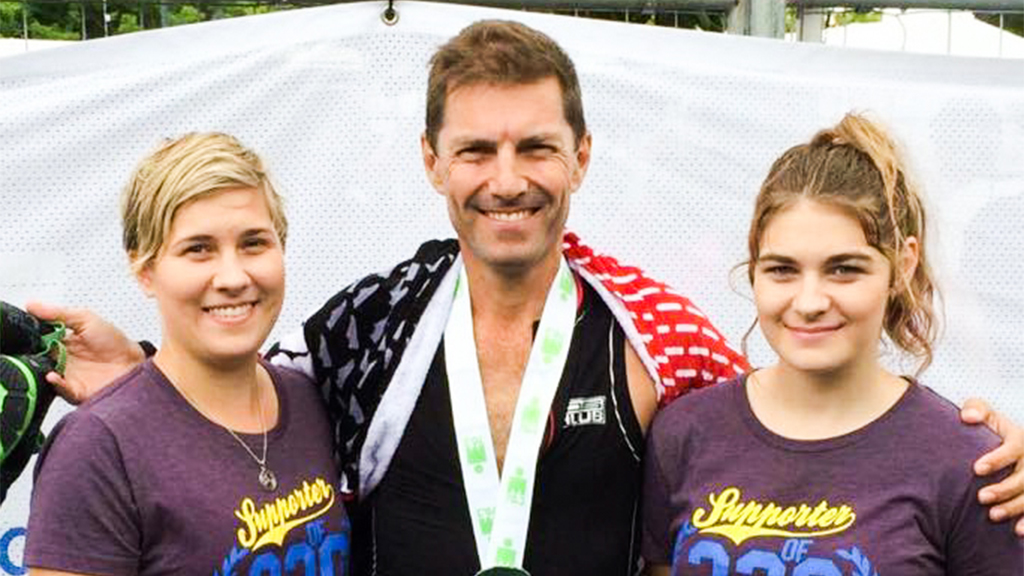 Elite Havens: How long have you been a triathlete?
Alan Porteous: About ten years. When I turned 40, I had a mid-life crisis. My wife describes it as about insanity. I started triathlons when a friend of mine—he was actually my personal trainer- wanted to do triathlons and he told me to try them too because I could run. However, I couldn't swim, but I guess I could ride a bike. I started with him and another friend. Nowadays the three of us only meet up when we are doing triathlons in different parts of the world, because we all live in different countries. Cut to today, I do Ironman events in particular, which is a long course triathlon. 226 kilometres of swimming, cycling and running. For me, these are 11-hour events. If you complete the course in eight or nine hours, you can even make money out of it.
Elite Havens: For athletes and people who just want to maintain fitness while on holiday in Bali, what are your recommendations for jogging trails, training pools and gyms?
Alan Porteous: Bali can very easily be an active destination for those who can't stop. Whilst there are many fabulous places to exercise in Bali, I would recommend mountain bike tours including the one in the crater of Mount Batur, and walking tours that explore some of the most stunning landscapes I have seen anywhere. Also, go hiking through Muntigunung or catching up on yoga in one of the world's yoga capitals.
Elite Havens: Diet is also a major component when avoiding additional holiday calories, but it doesn't have to be boring and bland. I am sure you have a few favourite restaurants or cafés that offer healthy options?
Alan Porteous: One of the greatest benefits of living in Bali is the extensive range of world-class food experiences. Bali has one of the world's leading vegan food scenes, and whilst I am not vegan, I love the quality, variety and health aspects this brings to the food scene in Bali. I eat out daily and still can't get through all the restaurants and cafés I want to, but I go back to Sarong in Seminyak and Masons in Batu Bolong, Canggu on a regular basis.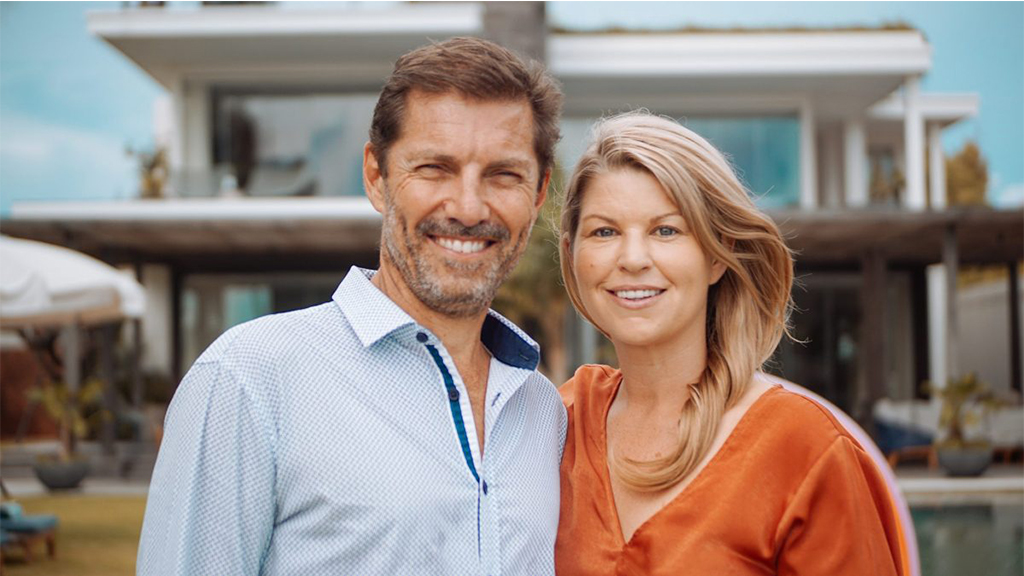 Elite Havens: What are some signature or local dishes people have to try when visiting Bali?
Alan Porteous: Babi guling (Balinese suckling pig), beef rendang and satay chicken.
Elite Havens: Even triathletes let their hair down from time to time. What is your favourite bar in Bali, and why?
Alan Porteous: I am not much of a bar person, but I like spending time in the beach clubs. Bali has several fantastic beach clubs, and my current favourite is "The Lawn". It is small, casual, has excellent food and cocktails and a relaxed vibe. Great for hanging out with friends and because it is a beach club, it is the ideal excuse to start early in the day.
Elite Havens: Keeping the whole family fit and entertained is also essential. What is your favourite go-to tour or attraction that you always recommend to family and friends?
Alan Porteous: My favourite part of Bali is the hills and hinterland, what I call the "real" Bali, and I get out here every weekend on my bike – most come by car. The places I love include Batukaru Temple, Jatiluwih rice terraces, Kintamani and Mount Batur and Candi Dasa. The views along the way and at each of these areas is out of this world and most of these trips pass by a Pod Chocolate Gallery to sample the chocolates. I take a video of the trips and share it with my triathlete friends in Australia to make them jealous.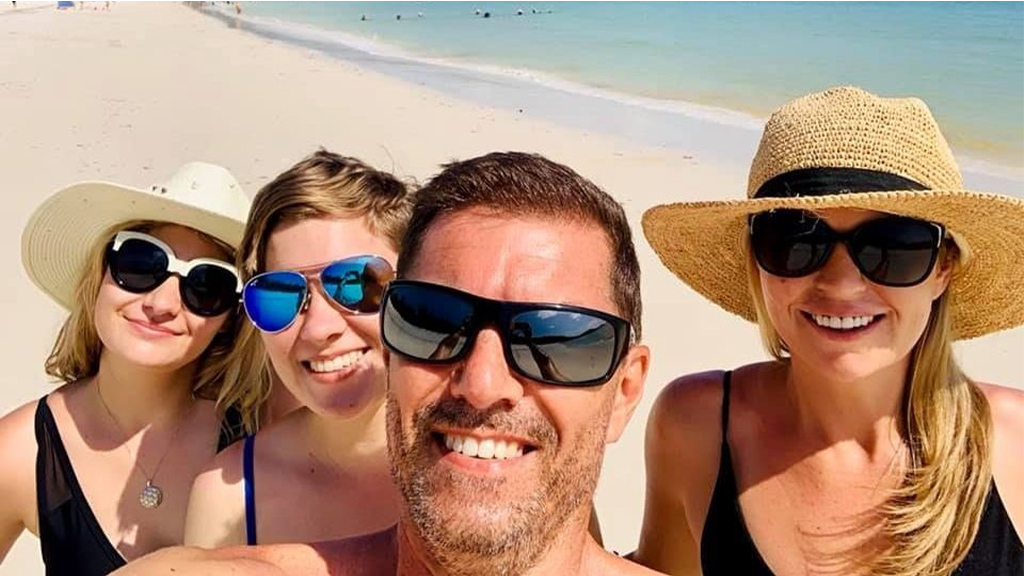 Elite Havens: How do you relate Ironman to what you do in business?
Alan Porteous: Ironman is about overcoming challenges. Most importantly doing something that your brain and your body and everyone around you say you can't do. And yet, you can do it. At work, too, we are faced with challenges every day. They may seem insurmountable, but if you can complete a 226-kilometre course in 11 hours, you know almost anything is possible.
Elite Havens: So, is that the same when you're trying to close a deal?
Alan Porteous: Not just a deal but everything in life. People often bailout and blame it on age or something else. They don't know what their limits are. They don't push themselves. As kids, we're fearless, but we're taught and trained to be careful. I guess when we grow up, we remain careful, we protect ourselves and hold back. Ironman requires the opposite. It's about going beyond limits and then some more. And once you realise that the only thing limiting you is your own fears, most things become much less challenging.
Alan is looking forward to participating in triathlons and growing the Elite Havens portfolio. He puts his determination to succeed at the forefront of it all.