Phuket Sandbox Starts on July 1: Here's What You Need to Know
Miss the sun-kissed island of Phuket and the unmatched joy of travelling? We have some good news for you. The Thai government and Tourism Authority of Thailand have announced that vaccinated travellers will be allowed to travel to Thailand from July 1 without having to quarantine under the Phuket Sandbox Program.
After more than a year of lockdown and isolation, travellers are yearning to recreate memories with their family and loved ones, indulge their sense of adventure, and find some normalcy and balance in life once again. Travellers hoping to come to Thailand in July will witness an entirely reset Phuket. Since the start of the pandemic, the island's natural resources have flourished. The beaches are pristine, the Andaman Sea is crystal-clear, and strict hygiene protocols are being followed in our villas, with staff being vaccinated on priority and always masked on duty. We are eagerly awaiting your arrival.
The Thai government and Tourism Authority of Thailand encourage all travellers to get inoculated prior to their trip to Thailand.
Planning to travel to Phuket in July? Here are some things you should know. Do keep in mind that the Phuket Sandbox Program may be subject to change as the Covid-19 situation develops and evolves.
Here's what you need to know
From July 1, everyone is welcome to travel to Phuket. You may choose to fly directly to Phuket or transit via Bangkok Suvarnabhumi Airport (BKK) airport. Vaccinated foreign travellers and their children must stay in Phuket for at least fourteen days, after which they are free to travel throughout the Kingdom.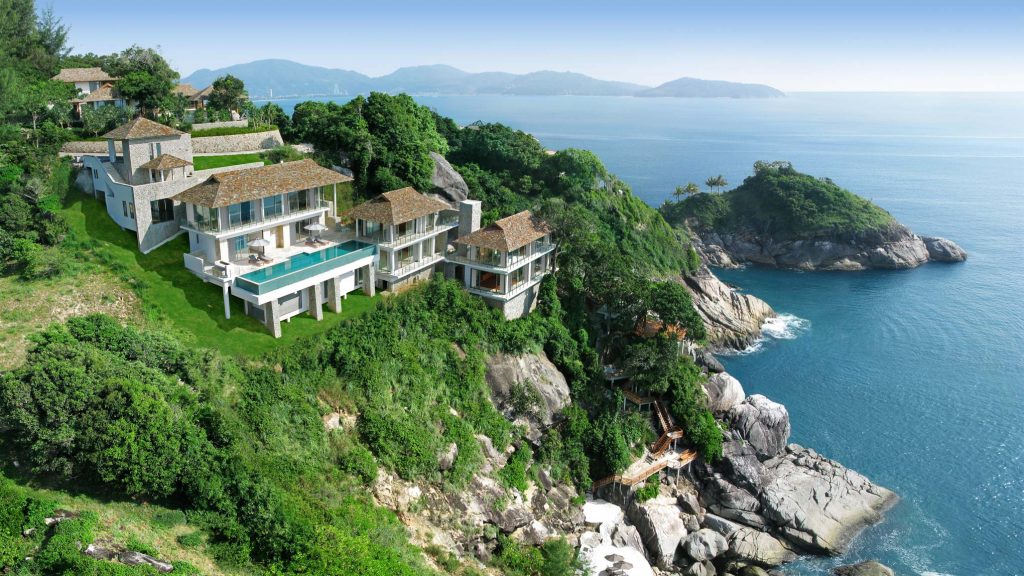 Protocols and testing
Vaccinated travellers will be allowed to partake in activities in Phuket, but must strictly adhere to standard protocols such as social distancing, mask-wearing, hand washing and Covid-19 testing.
On Days 6 and 12 of their stay, guests need to take an RT-PCR test. If negative, you are welcome to continue as before, however, guests testing positive will be transferred to the hospital.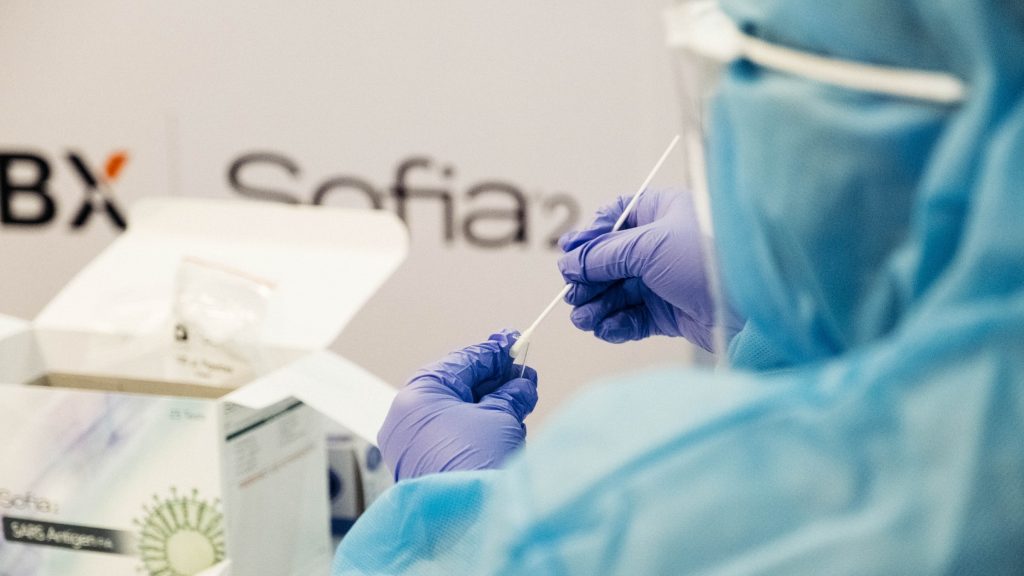 Duration of stay
Under the Phuket Sandbox Program, travellers to Phuket must stay on the island for fourteen days before travelling to other provinces in Thailand such as Bangkok or Chiang Mai. RT-PCR test must be done 72-hours before departing Phuket. The results of the RT-PCR test, plus a Covid-19 vaccination certificate, must be presented at a checkpoint upon arrival to the next destination.
It should be noted that travellers are allowed to stay in Phuket for less than fourteen days and travel back to their country of origin or another country, but a two-week stay in Phuket must be completed before travelling to other destinations in Thailand.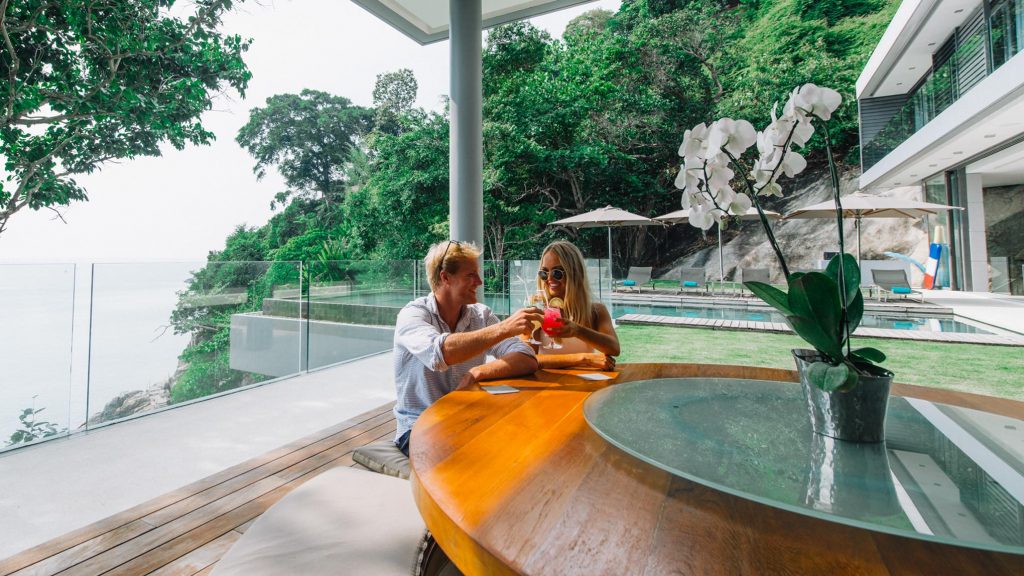 Vaccination requirements under the Phuket Sandbox Program
Before boarding a flight to Phuket, vaccinated travellers from low- and medium-risk countries must have received complete doses of vaccines at least 14 days in advance, and no more than one year ago. The vaccine brand must be approved either by the Thai FDA or the World Health Organisation. Upon arrival at the Phuket International Airport, travellers will be required to present their vaccine certificate at the checkpoint. Children under the age of six, travelling with vaccinated parents, are allowed to enter. For those travelling with minors between the ages of 6 and 18, a rapid antigen test is required at their own expense. This rapid antigen test may cost between 2,500 to 3,000 Thai baht.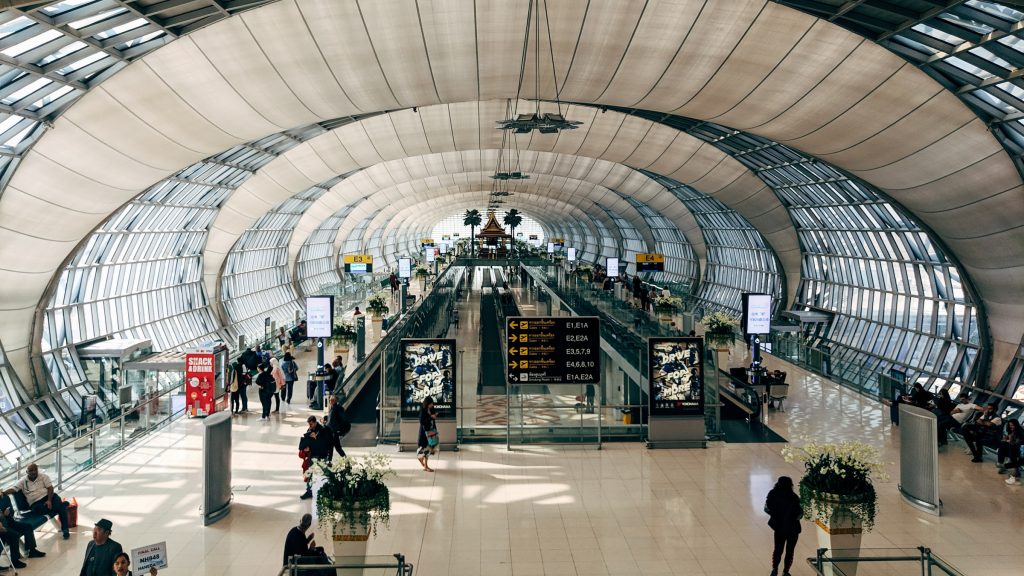 Domestic vs International travellers
Protocols differ for international and domestic travellers. We've highlighted further information below.
For International Travellers
Vaccinated international travellers over 18 years of age must do an RT-PCR test on the sixth day of their stay.
International travellers between 6 and 18 years of age will need to undergo a rapid antigen test at Phuket International Airport upon arrival. Children under 6 can travel to Phuket with their parents and do not need to undergo any test.
For Domestic Travellers
Vaccinated domestic travellers over 18 years of age can enter Phuket without the need for any test.
Non-vaccinated domestic travellers, including minors aged between 12 and 18 years, will need to do a rapid antigen test at the checkpoint. Children under 12 can enter Phuket with their parents without the need for a test.
(The above requirements for domestic travellers are under review and could be changed to be the same as that for international guests)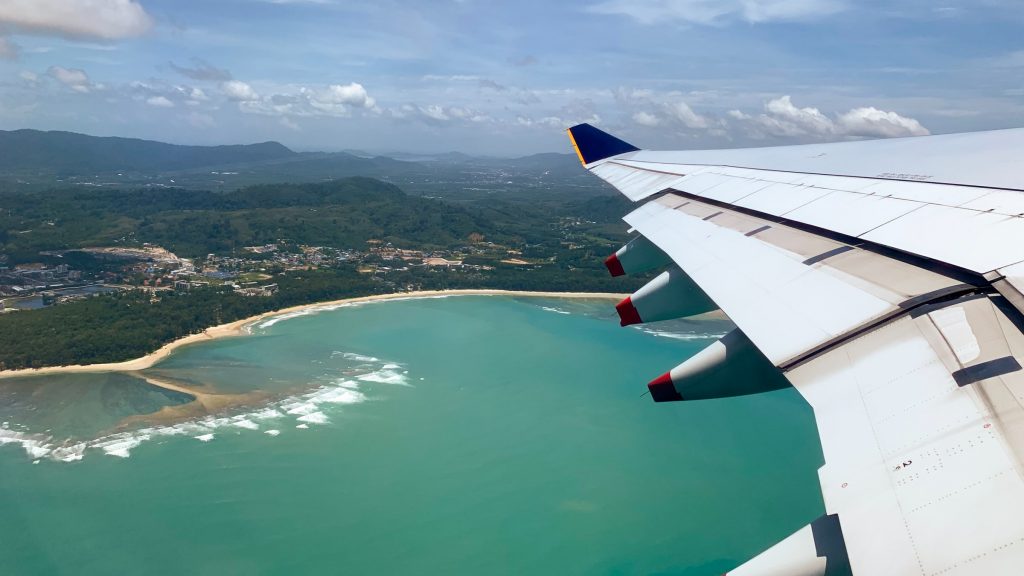 App and contact tracing
All travellers to Phuket, whether international or domestic, must download the Thailand Plus Mobile App for contact tracing throughout their stay. The app uses GPS and Bluetooth to detect locations of mobile phones and check-in records via QR code scanning.
Safe at an elite haven
Once all these requirements have been taken care of, check into an elite haven and immerse yourself in a world of luxury and privacy with exclusive use of all villa facilities, and enjoy a restful holiday experience socially distanced from the crowds. We have implemented strict hygiene controls and cleaning procedures, and our villas are meticulously sanitised. All of our villas adhere to the local health and safety regulations.
Our professional, on-ground staff members are always masked on duty, are routinely tested and are being progressively vaccinated on priority so you can relax and holiday in peace. We appreciate the trust you place in us and are committed to offering you a safe sanctuary for a truly memorable vacation.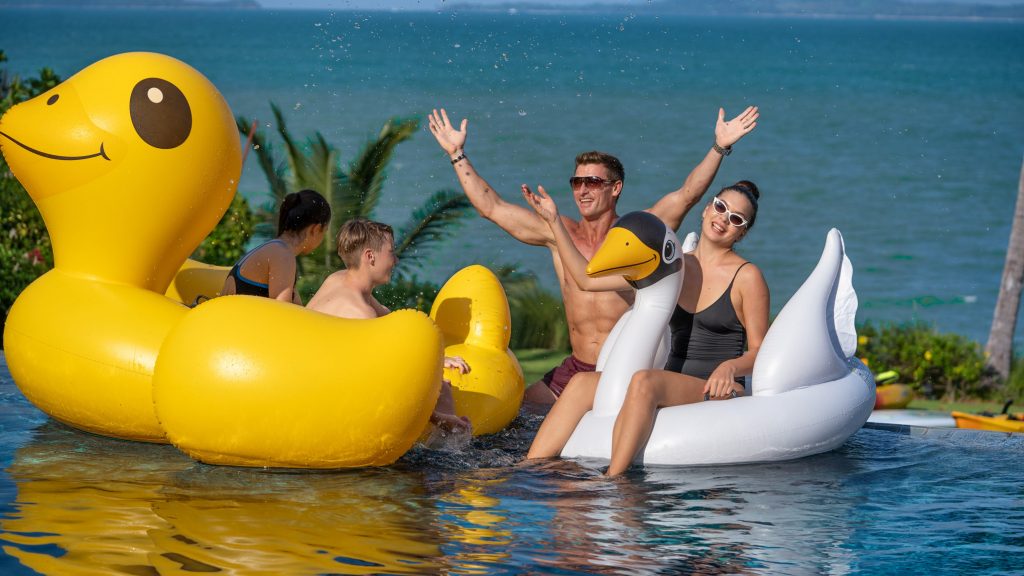 With Phuket set to open its arms to travellers in July, there's no better time than now to secure that dream villa for a vacation to look forward to. Get in touch with our reservations team or have a look at ongoing promotions and offers to choose one that suits you and your family best. We're all set to welcome you back. See you soon!
Disclaimer: The information stated here has been collected from published and reputable sources. As news about Covid-19 is constantly changing, we advise you to check the latest and most accurate updates through verified government websites.