Not many know that Lombok, Bali's smaller neighbour island, is just a short boat ride away. With its friendly people, white sand beaches, and quiet roads, it is still a well-kept secret and the island has far fewer visitors than Bali. You won't find crowds here and you could even wind up having an entire beach to yourself for the day. Lombok's best beaches are clustered on the west coast and southern tip of the island. Explore a few close beaches in a day or choose one and relax in a shaded chair enjoying a lunch of grilled seafood from a local restaurant (warung). If you're into snorkelling or diving, Lombok has superb coral reefs just offshore, teeming with tropical fish and sea turtles. The island is also known for spectacular sunset watching.
Wondering which is the best Lombok beach for your next island vacation? While Kuta and Senggigi are the two popular beaches here, they can get crowded, especially during the high season. Why not pick one of the quieter, lesser-known beaches? Any one of these could be Lombok's best beach.
West Beaches:
Sira Beach
Sira (Sire) Beach sits on a promontory which juts out into the ocean on the island's west coast. Choose an elite haven located right on the beachfront here like The Anandita, one of our luxurious villas offering the pinnacle of Indonesian beachfront living. You can gaze at stunning views across the ocean to the Gili Islands and back to Mount Rinjani. The waves are usually small, perfect for snorkelling and swimming. The perfect family beach. Your Villa Manager can help you rent water sports gear for your use. You can also get a canoe or kayak and head out to explore the bay. Come evening, walk the length of the white sand beach, curving along the coast for several miles. The area just inland is covered in the soft grass and groves of coconut palms, perfect for a picnic in the shade.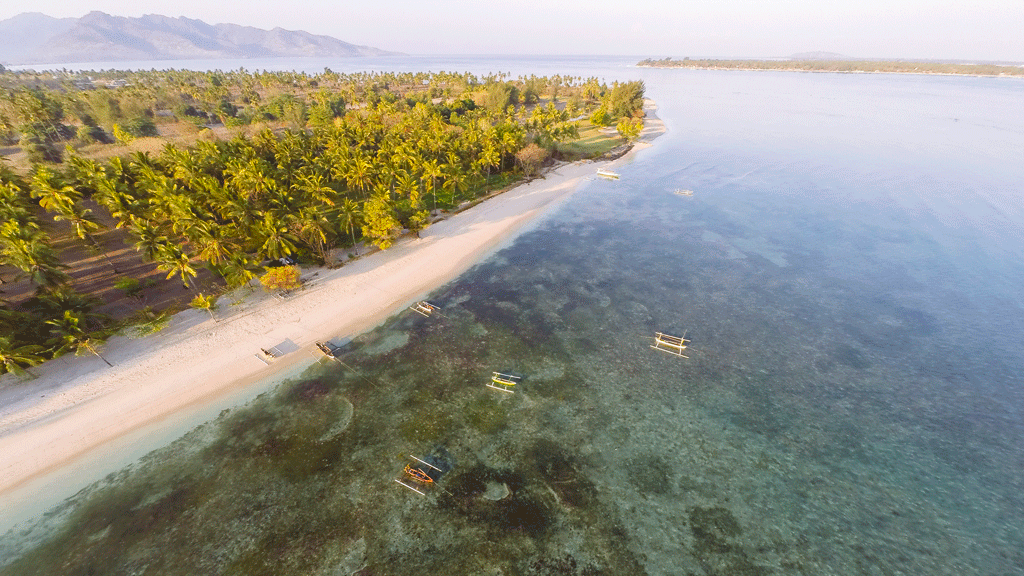 Mangsit Beach
Mangsit Beach is becoming an alternative to the popular and touristy Senggigi Beach. While Mangsit does have small hotels and restaurants lining the beach, the vibe is more laid back and quieter than the busier Senggigi. This beach is a mix of black-and-white sand and the waves are moderate so they're good for beginning surfers. Mangsit has good snorkelling spots at the south end of the beach. You'll find several local businesses renting surfboards and snorkelling gear and offering surfing lessons. You might consider renting an outrigger boat (perahu) and guide and heading out to the reef for some spectacular snorkelling.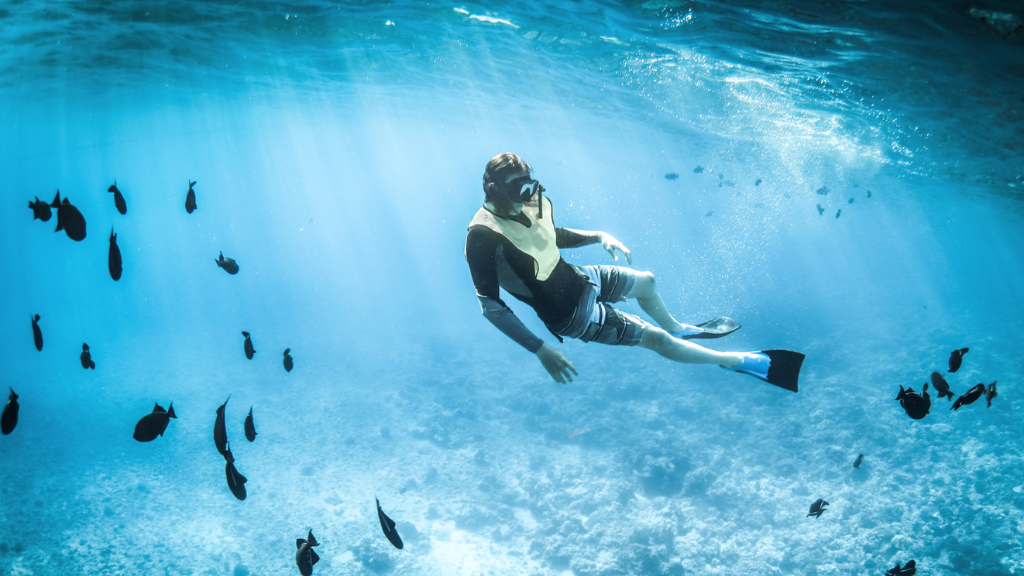 Nipah Beach
Nipah Beach is usually quiet as many tourists don't make it up this far. The beach has golden-white sand and stunning turquoise water. Nipah is ideal for swimming as the water is calm. Do note, however, that it has no reef, the snorkelling is better at other beaches. There are several small warungs on the beach serving grilled seafood. Lombok's Turtle Conservation Center is based here at Nipah Beach. The centre raises hatchlings and releases them back into the wild to help preserve sea turtle populations in the ocean around Lombok. You can visit the centre and learn more about their vital work.
If you're up for something truly unforgettable, Malimbu Cliff Villa is just a quick drive away from Nipah Beach. Picture luxury seamlessly blending with the wild beauty of Lombok's coast. Soak in the perfect mix of comfort and adventure, make every second a thrilling escapade waiting for your discovery. This isn't just a stay; it's an entire vibe waiting for you.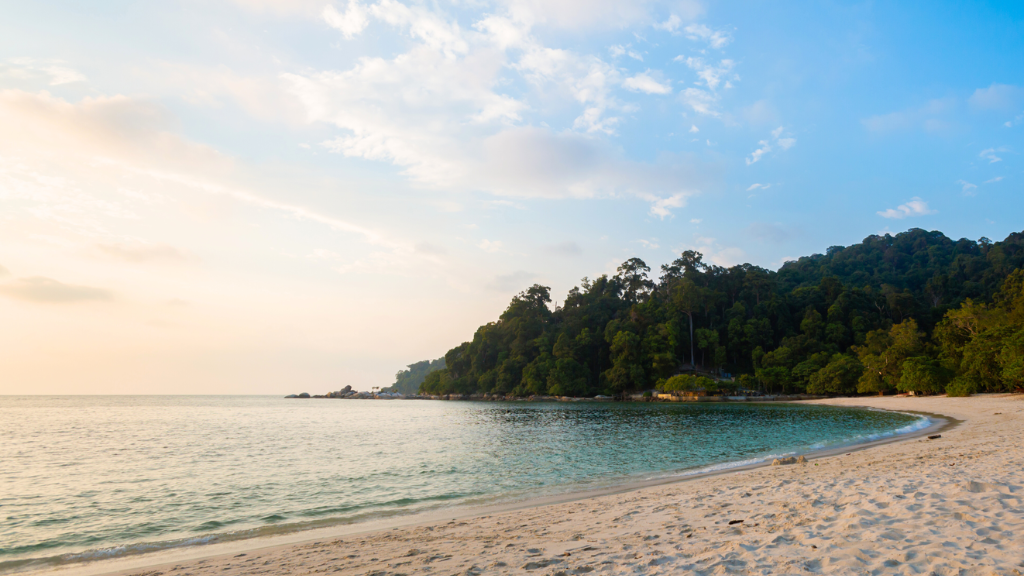 Pandanan Beach
Pandanan Beach is another of Lombok's quieter beaches although, luckily, there are several small warungs here. This mixed white-and-black sand beach has calm waters so it's good for snorkelling or swimming. You can also rent kayaks or canoes to explore the bay. Pandanan is a great spot to watch a sunset as it offers scenic views out over the Lombok Strait to the Gili Islands. The beach warungs serve up freshly caught, grilled seafood so you can enjoy an early dinner while you wait for sunset.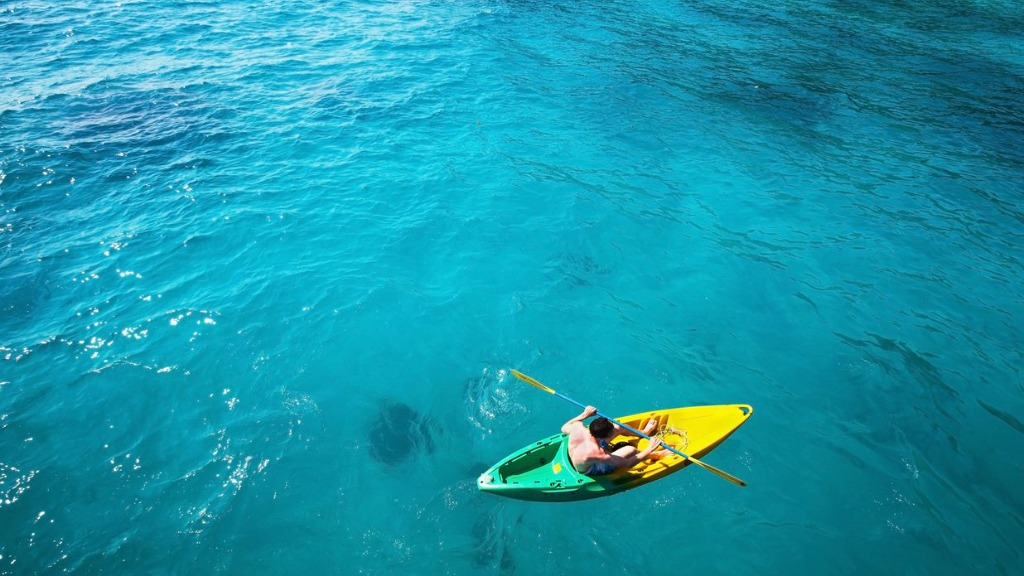 South Beaches:
Kaliantan Beach
Kaliantan Beach is renowned for its tranquillity and clean white sands stretching over a mile along the shore of the azure-blue Indian Ocean. You'll need to pack lunch and water if you plan to spend the day here as there aren't any local warungs. In fact, this is one of Lombok's quietest beaches and you may get it all to yourself. If you want to surf or snorkel, you'll need to bring your own gear.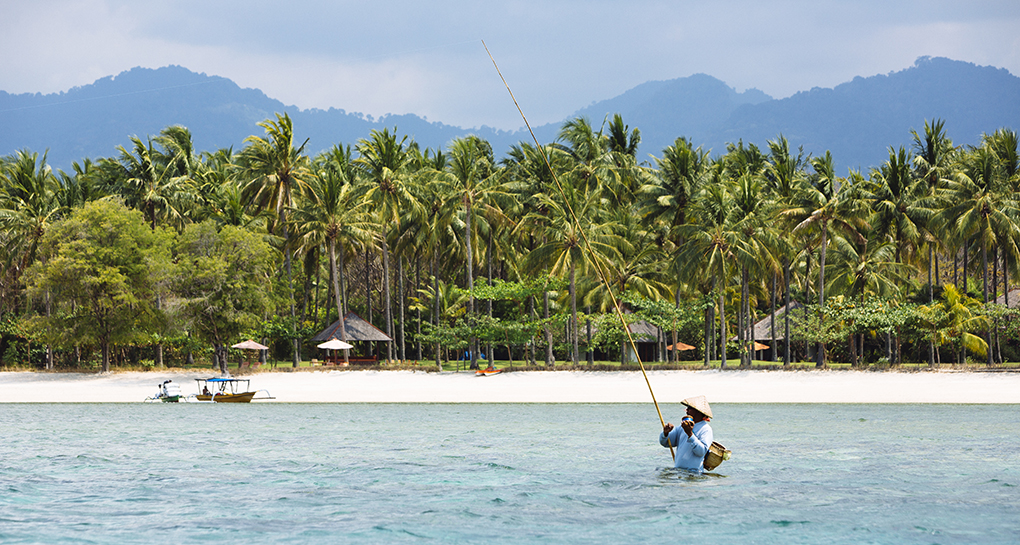 Mawun Beach
Twin headlands enclose Mawun Beach, creating a half-moon shape of white sand and clear, turquoise water. The bay is deep and generally still, perfect for swimming and snorkelling. In the wet season (November to April), there are larger surf waves. Local beach vendors rent day chairs, but few places sell food or drinks, so it's a good idea to bring a picnic and water if you come for the whole day. Mawun is another of Lombok's quieter beaches, so you may have it all to yourself, especially mid-week.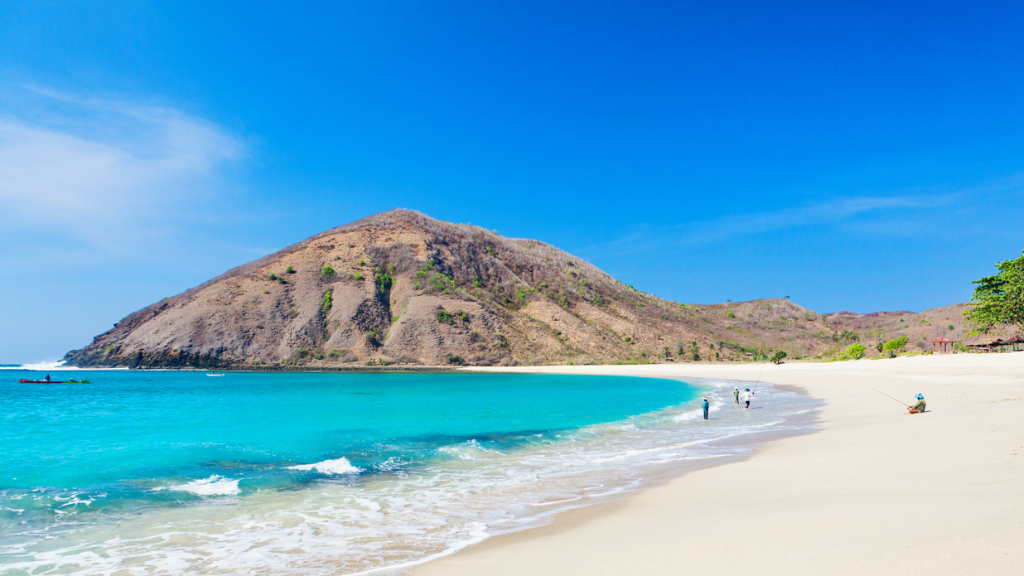 Tangsi Beach
You will love the unique Tangsi Beach, also known as Pink Beach. Red coral from a nearby reef washes in and mixes with the white sand, turning the beach a soft pink hue. One of only ten pink beaches in the world, this one is extra special. It is the most remote of Lombok's southern beaches and requires a long drive to reach. Most visitors won't come this far so you'll likely share the beach with locals. Enjoy swimming in the calm waters here. The area is known for its diverse marine life so you may want to hire a boat and guide to take you out to snorkel on the reef.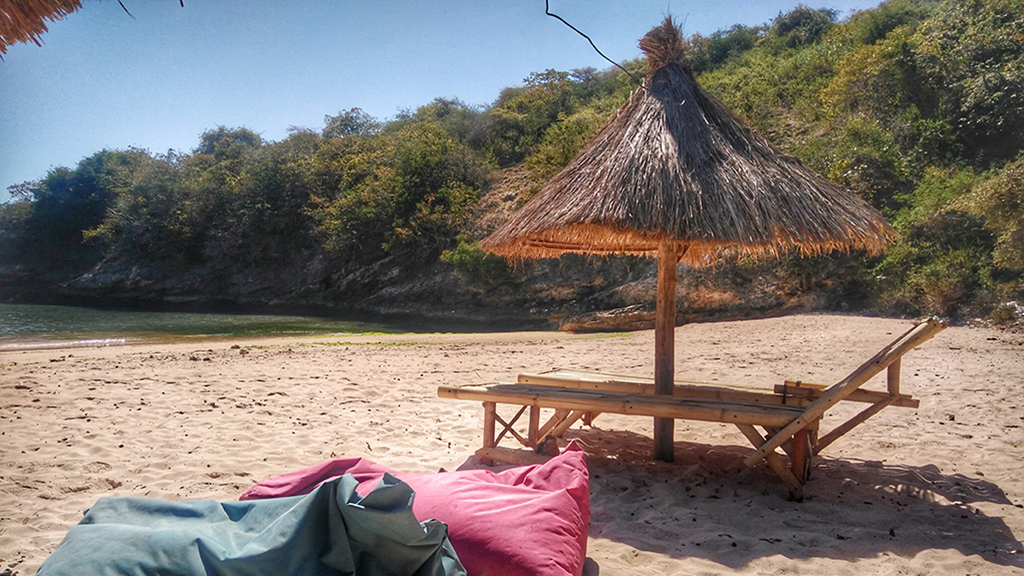 Tanjung Aan Beach
Tanjung Aan Beach is known for soft, powdery, white sand and quiet morning water, perfect for snorkelling or a relaxed swim. The late afternoon brings bigger waves, great for an easy board ride for beginner surfers. You can rent boards or take lessons from a local instructor. Small restaurants on the beach sell food and drinks and rent sunbeds. Climb the hills behind the beach for spectacular views over the Indian Ocean. Tanjung Aan is also a great spot for watching sunsets.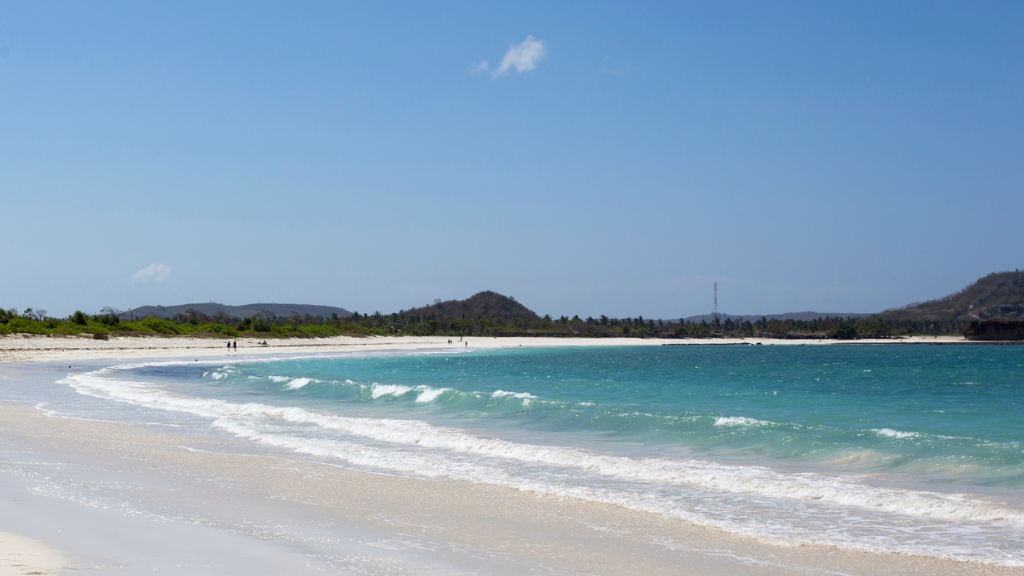 Selong Belanak Beach
Selong Belanak Beach has beautiful powdery sand and is one of Lombok's more popular beaches. The moderate waves are good for beginners to intermediate surfers. The curved crescent beach is surrounded by hills which you can climb for a spectacular view out over the Indian Ocean. There's a good choice of local restaurants and places to rent paddle boards, surfboards, snorkelling gear, and sunbeds. You can even join in a game of beach volleyball. Many residents of the nearby village launch their fishing boats from this beach and come down to bathe in the late afternoon so you can have a chat with some locals or try your hand at fishing. The beach also has food sellers offering ice cream, coconuts, or grilled corn.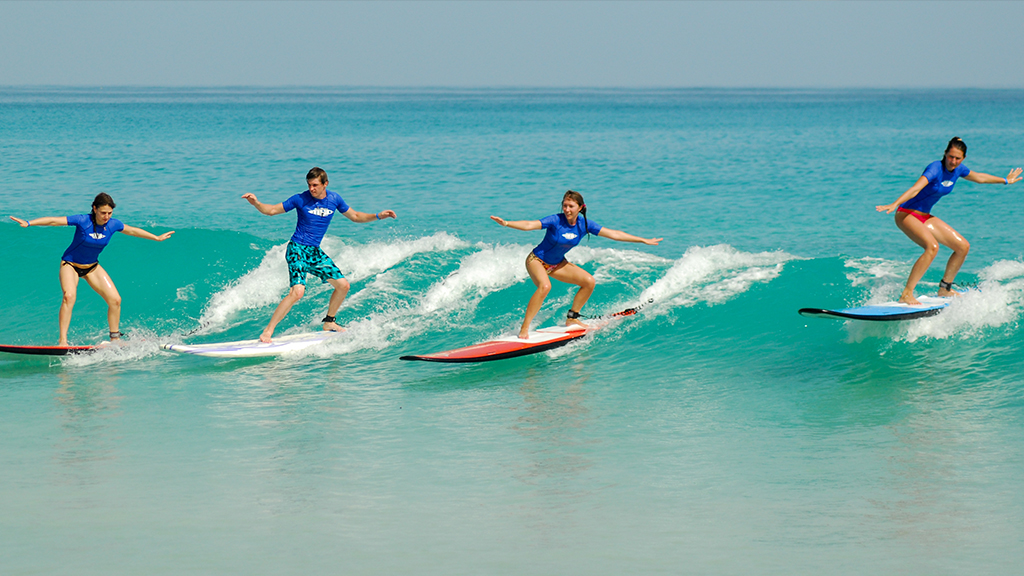 Whichever beach you choose for your Lombok vacation, you can always rent a car with a driver and go exploring around the island. Discover new beaches and come up with your own answer when someone asks – which is Lombok's best beach?