In May 2018, the Michelin Guide held a press conference in the heart of Phuket Old Town to announce the inclusion of restaurants in the other regions of Phuket & Phang Nga to the 2019 edition of the Michelin Guide Thailand. The announcement set the island's culinary scene on fire, especially due to the fact that in Phuket the existing competition amongst chefs and restaurants is already fierce.
The Michelin Guide is sure to add a bit of refined flavour to restaurants in Phuket, but what does it all really mean? To break it down, the southern regions of Phuket & Phang Nga continue to grow and expand with gastronomy offerings, and the inclusion into the Michelin Guide ensures that the area's unique cuisine and culture will be preserved through food in the years to come.
Now that the announcement has been made, the preliminary legwork of establishing the Michelin Guide Thailand in the south is truly on the way. Here at Elite Havens we couldn't be more thrilled. We love good food and we are excited to see if some of our favourite restaurants will be awarded with the recognition that we think they deserve.
The Michelin Guide Explained
A series of guide books published by the French tyre company Michelin for over a century, The Michelin Guide is synonymous with annually published Michelin Red Guide, which is the oldest European hotel and restaurant reference guide. Michelin Guide awards up to three stars for excellence to a select few establishments every year. For those in the dining industry, Michelin is the only guide book that counts and being awarded a star can have a profound effect on the success of a restaurant.
In addition to the much coveted Michelin Star, the Michelin Guide awards Rising Stars, which indicates that a restaurant has what it takes to qualify for a star or perhaps even earn an additional star. The Michelin Guide also highlights restaurants which offer exceptionally good food at moderate prices. This award is known as Bib Gourmand, and in order to qualify, restaurants must offer a variety of menu items priced below a maximum based on local economic standards.
For those in the industry, a mention in the Michelin Guide is the stuff that dreams are made of, and the culinary scene in Phuket is no exception. While there are some heavy hitters on the island's fine dining scene, the Michelin Guide will offer smaller establishments on the island to show off Phuket's local cuisine, which is famed for its unique blend of ingredients and cultural influences. We sense a Bib Gourmand in Phuket's future, don't you as well?
The Chefs Have Their Say
Since the Michelin Guide announcement earlier this year, Phuket's culinary community has been abuzz. Chefs and local foodies alike have been chatting non-stop regarding who on the island is worthy of a Michelin Star. While it is true that there are a number of outstanding dining establishments on the island, suitable to a variety of budgets, when it comes to Michelin there are certain restaurants which have been at the forefront of the fine dining scene and continue to gain momentum as the most highly recommended restaurants in Phuket.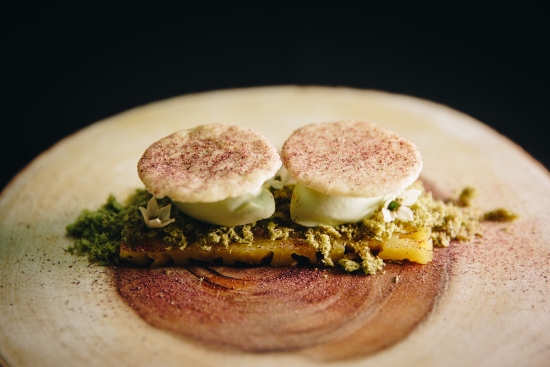 One of those restaurants is PRU. With a motto of Plant, Raise, Understand, PRU is committed to sustainable and innovative approaches to food. The restaurant serves a modern, creative farm to table cuisine. 100% of the ingredients used at PRU come from Thailand, either from the restaurant's own farm or from local fishermen and purveyors.
Jimmy Ophorst is the Chef de Cuisine at PRU, and is extremely excited about the news that the Michelin Guide is coming to Phuket. He believes it is every chef's dream or goal, whether secret or not, to be featured in the Michelin Guide one day. Jimmy is also a firm believer that the Michelin Guide will raise the standard on the island, and that it will result in an overall better dining scene for Phuket. Since opening PRU one and a half years ago, it has been his hope to really put Phuket on the international dining scene and with Michelin coming to Phuket, Jimmy is confident that he and his team can reach that goal.
"I believe if a Phuket restaurant is getting awarded a star, it will attract more tourists that take food as an important part of their vacation, and obviously a higher end food lovers market," Jimmy muses. "I only hope that the restaurant and chefs who get awarded will stay themselves and don't put up very high prices on the menu or get a high ego. If they all stay who they are, we can make Phuket the second dining scene in Thailand!"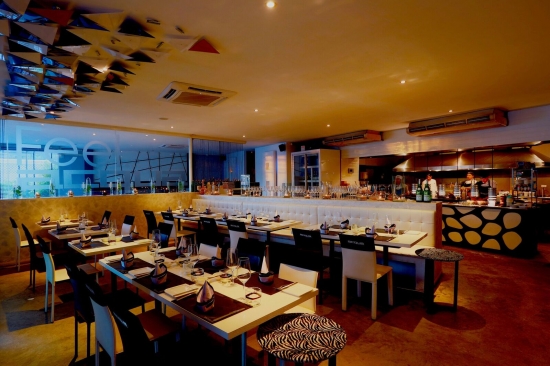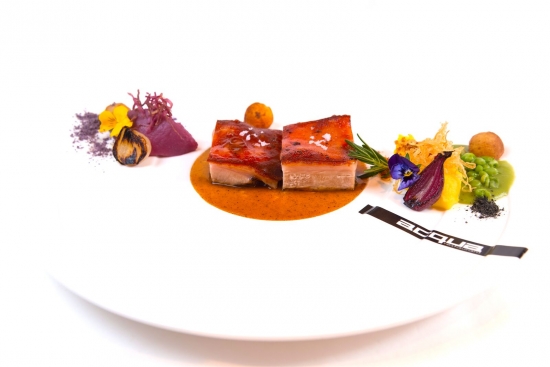 Another dining establishment on the island that is definitely worth mentioning is Acqua Restaurant Phuket. The culinary vision of Executive Chef & Owner Alessandro Frau, Acqua is a restaurant founded on Italian food and hospitality which prides itself on the evolution of Italian cuisine. One of the most awarded restaurants in all of Thailand, Acqua features a range of unique ingredients that spans from Sardinia to Japan. While the restaurant also sources locally, at least 80% of its ingredients are imported as the chef and his team believe that in order to cook authentic, high quality Italian cuisine the same types of ingredients found in Italy must be used to reproduce the same tastes and textures. Regardless of where the ingredients come from, Acqua serves up an array of delightful dishes which leave a lasting impression.
Chef Alessandro has been excited about the Michelin Guide announcement since its reveal in May, and he believes it will only elevate the Phuket dining scene.
"I think it is great for professional chefs who have been working very hard to raise quality and food education here in Phuket. With the arrival of the Michelin Guide, which I consider the most real and reliable Restaurant Guide in the world, the level of the real restaurants will raise automatically as all the Chefs and restaurateurs will work harder to get into the red book."
Undoubtedly, the Michelin Guide announcement and unveil later this year will bring more tourism to the island, as there are a distinct group of people who travel around the world to try Michelin Star restaurants. This is sure to be a good addition towards increasing the quality of tourists that come to Phuket, and also attractive to those who focus a big part of their holiday on dining out and culinary experiences.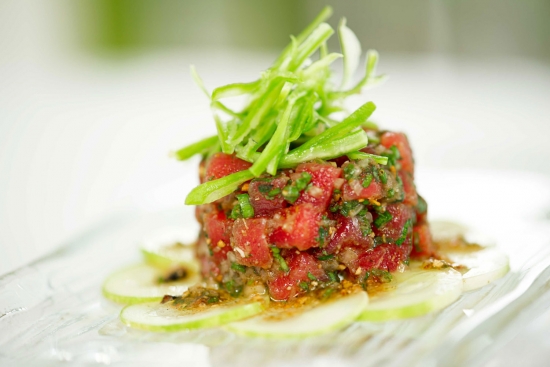 One of Phuket's most popular restaurants is called Suay Restaurant by Chef Thammasak. With locations in Phuket Town and the Cherngtalay area, the restaurant goes from strength to strength. It is a favorite amongst locals and expats. Suay is known for its unique dishes made with high quality ingredients and European cooking techniques and flair. Ever since the Michelin Guide announcement in May, there has been loads of gossip surrounding Suay as many are convinced the restaurant will definitely receive a star. While that is yet to be seen, Chef Thammasak is enthusiastic regarding the significance of Michelin coming to Phuket.
"It is definitely good for the Phuket dining scene. Michelin brand is the brand most chefs look up to, and to prove themselves for their establishment to get into the guide book, and of course the guide book is being used by high-end tourist market globally."
There is no need to be a chef to realize that the inclusion of the southern regions in the Michelin Guide is a great marketing strategy for both Phuket and Phang Nga. While southern Thailand is widely popular for its tropical vibes and stunning beaches, there is also a thriving street food scene in these locations. Travellers and self-proclaimed foodies alike are sure to be pleased by the wide variety of local dishes that can be found on every street corner in the South.
Famous for rich curries, noodle dishes, fresh seafood, savouries and zesty salads, the street food in Phuket is delicious. Grilled meats are particularly popular in Phuket, so make sure to try some barbecue chicken or grilled pork on a stick. For those who are a bit more adventurous, duck is also popular on the island and served up a variety of unique ways with fresh Thai spices and sauces. Pair these offerings up with a few exquisite dishes from the island's premier dining establishments, perhaps the ones we have mentioned in this article, and Phuket is surely guaranteed to become a destination that offers food worth travelling across the world for.
Later this year when the Michelin Guide unveils its group of Michelin star restaurants in Thailand, at least one Phuket dining establishment is sure to get a mention. How exciting will it be when we find out who makes the cut? If you are already planning a holiday to Phuket, why not make it that more exciting by booking your villa to coincide with the announcement? Not only will you be able to relax in luxury, but you will also be able to enjoy a few nights out dining on Michelin star-worthy cuisine! Subscribe to our newsletter and make sure to follow us on Facebook to ensure you are notified when the Michelin Guide announcement for Phuket and Phang Nga comes out.
FEATURED IMAGE: ACQUA RESTAURANT