Villa on View.
Your weekly up-close view of those wow factor extras that make our villas outstanding. After all, attention to detail always makes a difference.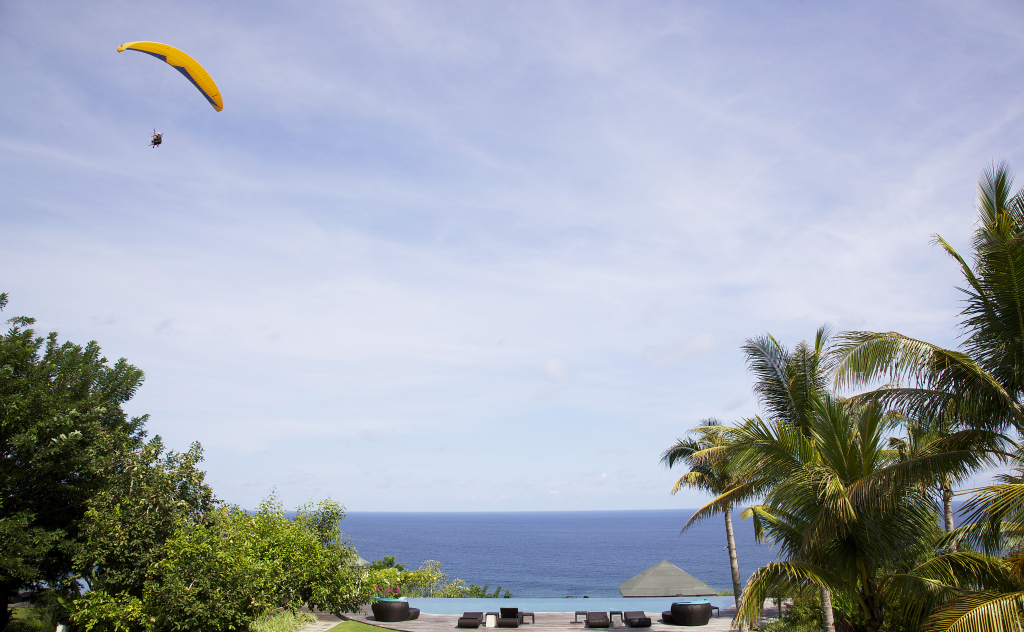 When it comes to toughing it out, English adventurer Rob Lilwall knows a thing or two.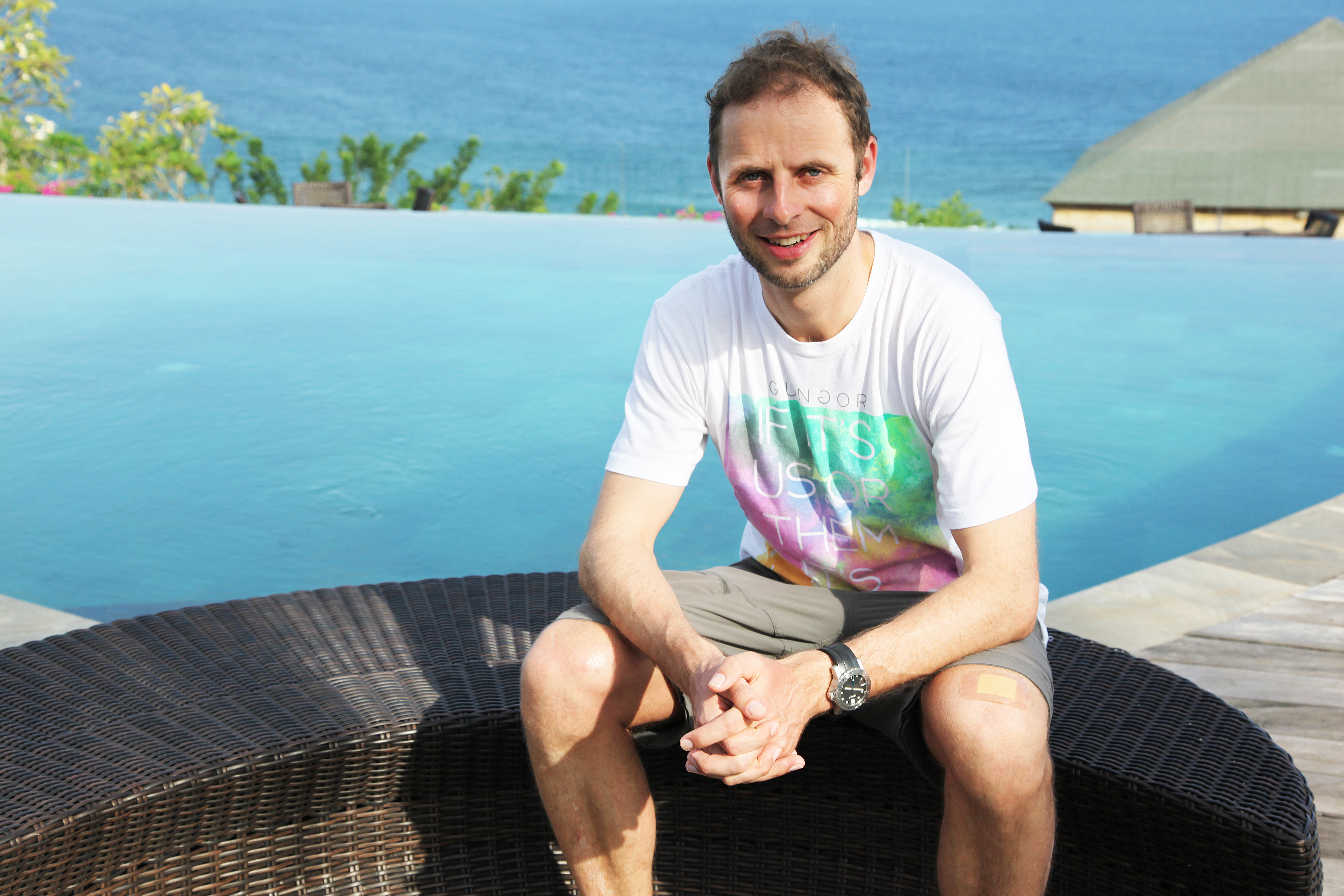 From an exquisite Elite Havens villa; Pandawa Cliff Estate, overlooking Pandawa beach, Rob is a million miles away from gun-wielding Russian bandits in the sub-zero Siberian temperatures, honking Vietnamese truck drivers and jungle dwelling tribesman of Papua New Guinea.
In fact, Rob has just come from surfing the gentle waves of Kuta beach during some downtime in Bali.
As a prized Hong Kong-based motivational speaker, Rob draws on his wild on-road experiences from any number of his cycling adventures.
To be sure, this man has done some outlandish touring including cycling with from Siberia to England, which racked up 30,000 miles, yes, miles. He has walked home to the busy islands of Hong Kong from Mongolia and cycled across the USA .
He hitched rides on a yachts and cargo ships to cross the pirate infested water. Though given his raw honesty, genuine humility and laid back charm, he probably could have walked on it.
"I'm not tough or brave. I just approach my goals with a mindset that makes it work. It is all calculated risks that are applied to extreme situations. The start of my first trip was full of fears both real and imagined, which wasn't helped by the natural disposition of Russians who warned us that we would be eaten by bears or murdered by bandits," says Rob.
Even that other bear of an adventurer Bear Grylls doffs his cap to Rob's expeditions and courage.
It did not take long before National Geographic spotted his talent and secured the series Cycling Home From Siberia where Rob takes a three-year journey without a support crew through Australia's notorious Nullarbor Plain to the dizzying altitudes and icy passes of Tibet and Nepal – where he viewed Mt Everest – and the lonely roads of Afghanistan.
"That trip was physically hard. My bike was fully packed with camera gear and everything that I needed. It was exhausting and difficult. I even had to film myself, which made is also slow going getting off the bike to set up the camera, get back on and ride past,