Villa on View.
Your weekly up-close view of those wow factor extras that make our villas outstanding. After all, attention to detail always makes a difference.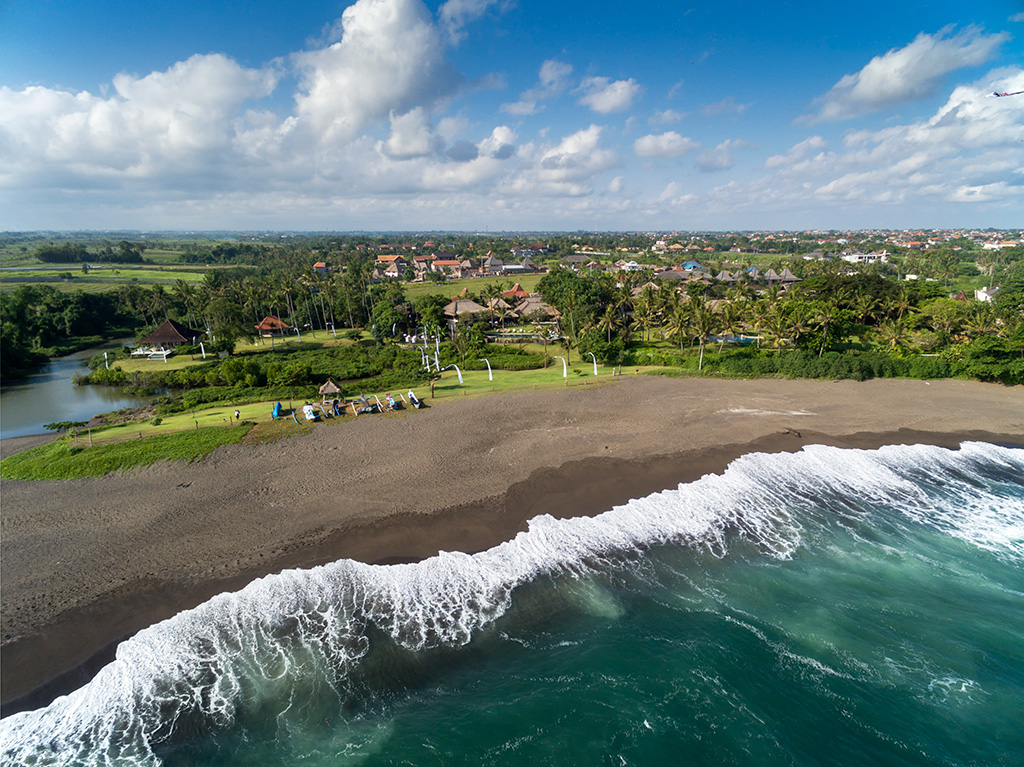 "Go West young man, and into the country", instructs American author Horace Greeley in his oft-quoted phrase, and on The Island of the Gods, as in The Land of the Brave, once you leave the crowded streets (in this case, those of Kuta and Seminyak) behind and head west, a whole different world is revealed. A more traditional Bali, a picturesque rural scene of gently terraced rice fields, quiet villages, dramatic sea temples clinging to rocky islands and deserted ocean beaches.
Pererenan, to the west of Canggu, is an increasingly popular area for holidaymakers as it's close enough to Seminyak (10km) for an evening out at one of many gourmet restaurants or for an afternoon shopping trip, but still possesses a serene laid-back village vibe. The beach here, with its rugged rocky outcrops and tidal pools, is undeveloped, except for a couple of local warungs and basic kiosks selling Bintang beer, soft drinks and coconuts. It can be a little stony for swimming – best to stay between the flags at neighbouring surf break, Echo Beach, which is just a couple of hundred metres further along the sand and has a great selection of cosy eateries offering music, beer and sunset seafood barbecues. Villas in and around Pererenan include the gorgeous beachside 4-7 bedroom Sungai Tinggi Beach Villa, ocean-view 6-bedroom Villa Luwih and grand 8-bedroom Villa Manis. Moving slightly further from the beach, among the rippling rice fields are 4-bedroom Villa Hansa, the 6-bedroom Chalina Estate and the 3-bedroom riverside hideaway, Villa Pangi Gita. For a real rural retreat (but still only 12km or so from Seminyak and 4-5km from the ocean) try the chic 5-bedroom Iman Villa or the charming Dutch-colonial-styled 3-bedroom Villa Mako.
Heading further westwards brings you to the peaceful fishing village of Seseh, where narrow country lanes leading to the coast call for leisurely bike rides and afternoon strolls. Farmers work in the rice paddies, children fly kites in the fields and cows take shelter from the midday sun under the shade of mango trees. Those looking for a dreamy, romantic getaway will be enchanted by the 2-bedroomed Villa Belong Dua set in a whimsical walled garden,