Villa on View.
A glimpse of our elite portfolio. Outstanding villas, chalets and holiday homes for your next luxury holiday.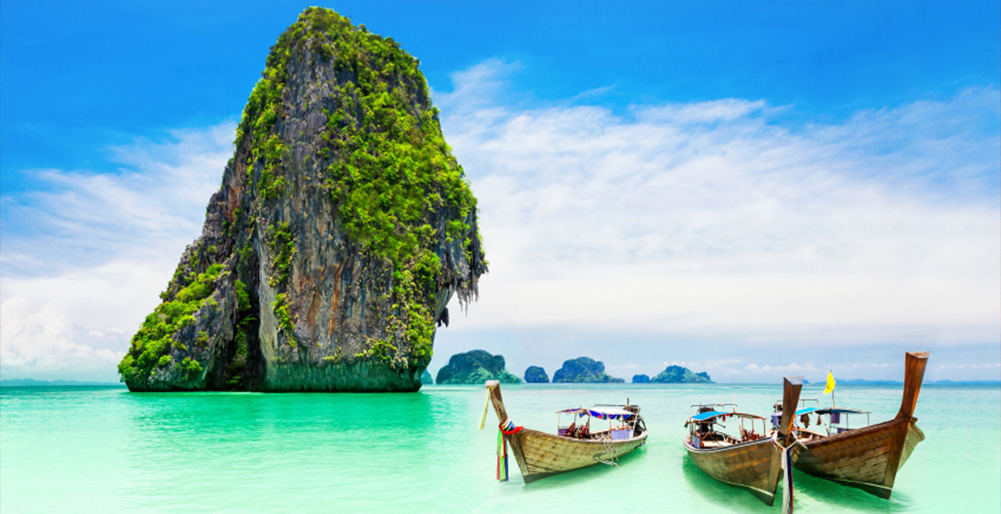 Phuket has long attracted travellers seeking a tropical beach escape, but as Thailand's largest island with a rich history, dining and marine scene, there's much more to see and do beyond lazing on the sands. From vibrant nightlife to spectacular seascapes to beautifully restored Old Town streets, an island holiday on Phuket can unwind in some delightfully surprising ways.
But first, the beaches.
Kamala Beach, on the central west coast, is one of Phuket's quintessential postcard-picture beaches, its soft sands and shallow waters are among the island's best places for all ages to swim, surf and sunbathe. Hints of its fishing village past remain with traditional long-tail boats gliding across the calm bay, while a string of casual restaurants lining the sands offer seafood barbecues and breezy spots for watching the sun go down.
The smaller Surin Beach is another fine sunset spot, with its beach clubs and seafront restaurants serving up creative cocktails along with the sea views. Hemmed in by two lush headlands, Surin's fine sands and swaying palm trees add a tropical idyll that invites you to linger, whether indulging in the beach club scene or not. Nearby Laem Singh is a small cove found between Kamala and Surin reached via a steep path, where silken sands and colourful snorkelling sites await.
With its position along an ancient Andaman Sea trading route, Phuket has attracted seafarers for centuries, though these days superyachts and cruise vessels are more likely to be spotted on the horizon than merchant ships. Whether you get there by private yacht charter, or by kayak for venturing deeper into its hidden caves and lagoons, no visit to Phuket is complete without exploring the magnificent Phang Nga Bay with its tall limestone karst islands.
The Similan Island archipelago west of Phuket is a protected marine wonderland for divers and snorkellers, while Racha and Coral Islands are an easy day-trip from Phuket, brimming with sea life for snorkelling and white-sand beaches for relaxing.
Phuket's interior is looking more urban these days, but discovering its traditional rural side and jungly bits is simply a matter of straying off the island's main roads. Walk a path through towering bamboo and giant leafy tropical plants of the protected Khao Phra Thaew National Park up to Bang Pae waterfall, or cool down in the stream.