Villa on View.
Your weekly up-close view of those wow factor extras that make our villas outstanding. After all, attention to detail always makes a difference.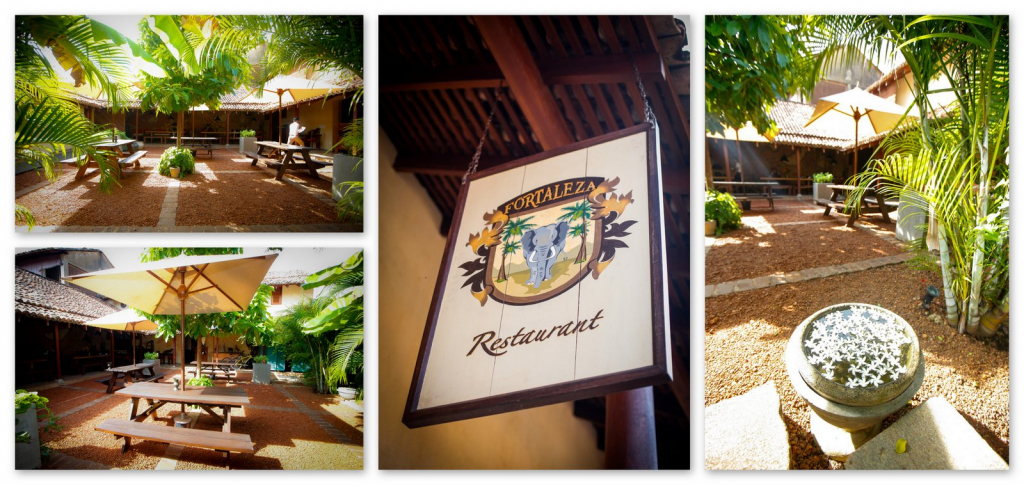 Sri Lanka's south coast is home to some of the island's best restaurants outside of Colombo. Galle is Sri Lanka's premier tourist town and it is no surprise that this increasingly cosmopolitan hub attracts the most diverse range of eateries. The streets of Galle Fort are lined with restaurants and hole-in-the-wall cafés, and the beautifully renovated Galle Dutch Hospital, a precinct of restaurants and boutiques, is the fort's newest dining venue. From Galle to Tangalle, here are 6 of the best south coast restaurants in Sri Lanka:
The Tuna & The Crab
This outlet in the Galle Dutch Hospital follows in the footsteps of its popular sister-restaurants Ministry of Crab and Nihonbashi in Colombo. This is the place to try succulent export quality Sri Lankan crab doused in beautiful sauces (we love the garlic and chilli), served with local kade paan (bread) and (optional) sticky garlic rice, or the delicately flavoured crab linguine. Also on the menu are steaks and a selection of fresh sushi and sashimi. Bring your own alcohol.
Address: Galle Dutch Hospital, Hospital Street, Galle Fort
Website: https://www.facebook.com/thetunathecrab
Fortaleza
A striking coral and lime wall, showcasing the centuries-old heritage of the beautifully restored building in which it stands, backs this open-fronted restaurant in Galle Fort. This is a popular place for a rest stop whilst touring Galle Fort, and the eclectic menu includes Singapore style burgers, table barbeques and sesame crusted tuna salad as well as coffee, beer and juices. Tables spill from the fan-cooled interior onto a convivial courtyard edged by banana plants.
Address: Church Cross Street, Galle Fort
Website: www.fortaleza.lk
Wijaya Beach Restaurant
This casual beach restaurant on Dalawella's idyllic beach, 8km east of Galle, is a hot favourite amongst the region's expats. Families and groups of friends converge here to dine on very reasonably priced seafood, pasta, salads, curries and excellent wood-fired pizzas, all served up in an open-sided pavillion with dashing views of the Indian Ocean. The sandy beach here is kid-friendly and the lagoon-like sea a reliable place for a swim. Sunsets from here are spectacular.
Address: Matara Road, Dalawella
Website: www.wijayabeach.com
Talpe Beach Club
Talpe Beach Club is another favourite with expat families thanks to its swimming pool, open-plan restaurant and varied menu of international dishes.