Villa on View.
A glimpse of our elite portfolio. Outstanding villas, chalets and holiday homes for your next luxury holiday.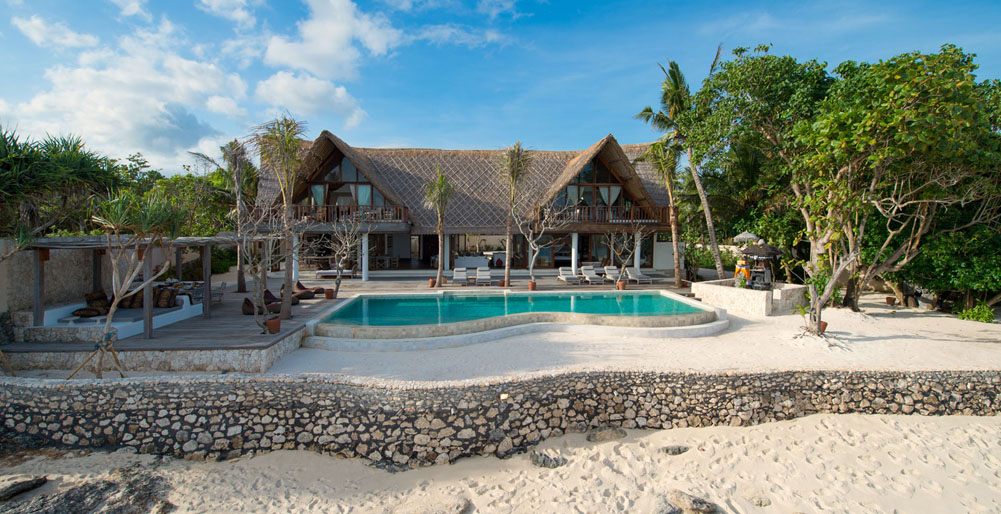 Bali's beautiful white and shimmering black sand beaches fringe the entire island. But if your dream is to enjoy the ocean away from the crowds, check into one of these 6 stunning beachfront villas in Bali where the best beaches are just a barefoot step away, and you'll be lulled to sleep by the soothing sounds of the surf.
1. Villa Bayu Gita, Ketewel
Six-bedroom Villa Bayu Gita faces Pabean Beach, a renowned surf spot. Take a dip in the beautiful pool and indulge in stunning views over the Badung Straits. Life doesn't get much better than this.
2. Villa Pushpapuri, Sanur
Situated absolutely beachfront, where river meets ocean on south-east Bali's near-deserted Pabean Beach, Villa Pushpapuri will treat you to captivating views of the pounding surf, mystical Mount Agung and the island of Nusa Penida.
3. Villa Voyage, Nusa Lembongan
At Villa Voyage you will enjoy the right-on-the-beach tropical island setting, gorgeous sea vistas, glamorous 'luxe nomad' themed interiors and gourmet cuisine.
4. Majapahit Villas, Ketewel
Bordered by rice fields and coconut groves, Majapahit Beach Villas is a three-villa complex near Ketewel on Bali's southeast coast. From Villa Maya's absolute beachfront position you can cozy up to wide sea views.
5. Villa Atas Ombak, Batu Belig Beach
Villa Atas Ombak is a beachfront estate set in one and a half acres of mature tropical gardens. Stroll across the villa's manicured lawns dotted with lotus ponds and ancient frangipani trees to the beach and watch the towering waves break onto the sand.
6. Villa Taman Ahimsa, Cemagi
Taman Ahimsa means 'Garden of Peace' and as soon as you enter this magical oasis, you will surrender yourself to the seductive charms of this seven-bedroom luxury oceanfront villa in Cemagi, on Bali's southwest coast.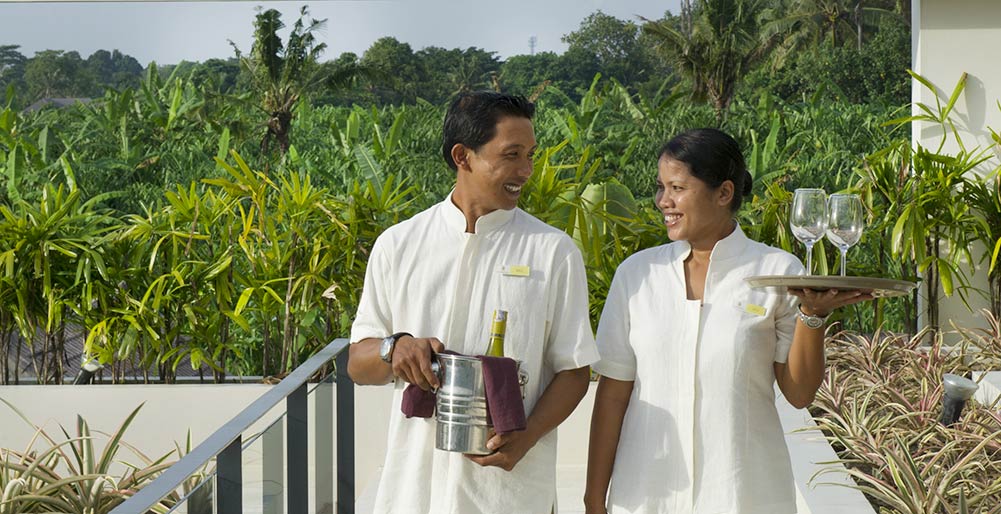 Elite Havens' villas come in many shapes and sizes, yet each has its own distinctive character. Many are the fulfilment of their owners' dreams and have interesting stories attached to their creation. 'Behind The Scenes' chats with some villa owners to find out how the dream became a reality.
This month the owners of Villa Iman tell us how they came to design and build their brand new luxury villa in Canggu.
So, Why Bali?
We came to Bali more than 10 years ago and instantly fell in love with the island's breathtaking beauty, cultural complexity and the warmth and hospitality of the Balinese. When you think of building your dream home you want a dream location and Bali perfectly fits that mould for us.
What made you decide to hire architect Gary Fell and go for a custom designed villa instead of just buying something already built?
The pre-existing villas we saw in Bali did not match our needs in terms of location, style, or size so we had no choice but go down the far harder route of buying the land and then building the villa ourselves.
In 2008 we stayed at Villa Niloufar, one of Gary Fell's first villa projects in Bali. We loved the design and hunted Gary down to see if he would design our villa for us, which he thankfully agreed to. We coupled Gary with our close friend, Rima Bokhari, who herself is an amazing architect, to create a powerful tag team.
How did the environment, neighbourhood and culture affect your design brief?
Our goal was to leverage on the natural beauty of our Canggu surroundings, so, for example, we orientated the covered area to the right-hand-side of the land to allow for stunning sunset views over the paddy fields.
We believe in honouring tradition, and invited the local Mangku (priest) to advise us where to position our house temples. We then held an all-day blessing ceremony, for which the local community prepared incredible hand-made offerings.
What is unique about Villa Iman's location?
We are uniquely located in a part of Canggu that allows guests to have the flexibility to align their holiday to their own needs. If they want to relax in the villa's swimming pool and TV room all day they can.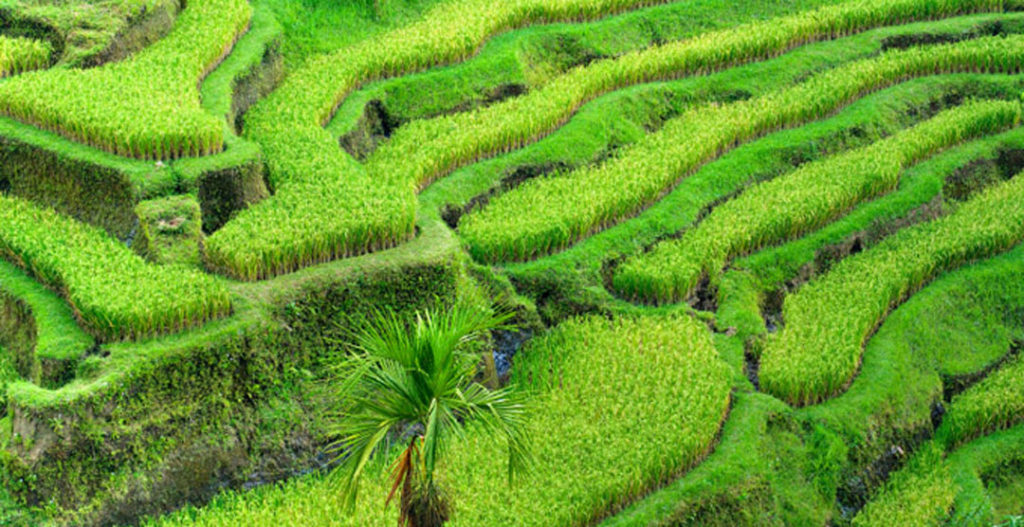 Although some of Bali's sleepy villages may have given way to five-star establishments, the island still has plenty of untapped serene and laid-back beauty to offer. From ancient temples and palaces, rippling rice fields, perfect surf and beautiful beaches, to mystical volcanoes and wild jungles, Bali will have you hooked from the minute you arrive. Here are 3 videos that perfectly capture the beauty of Bali.