Every chef in Elite Havens villas has his or her own 'special' dishes – the ones that guests ask for again and again. Well, why wouldn't they? Many of our skilled chefs have trained in internationally acclaimed restaurants. The outstanding chef at Villa Levi shared two of his favourite dishes with us.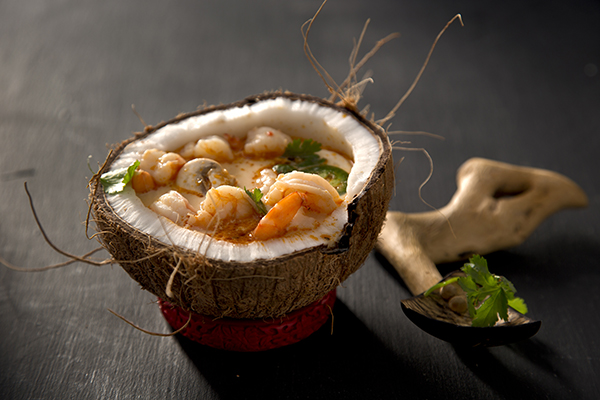 Levi Chicken in Coconut Milk Soup
Ingredients 
500 ml chicken stock
100 gr chicken breast
1 lemon grass
2 kaffir lime leaves
50 gr Shitake mushroom
1 ginger
1 galangal
A bunch of coriander leaves
200 ml coconut milk
2 tbs lime juice
2 tbs fish sauce
1 small coconut (cut into half)
Steps
Heat the chicken stock and add lemongrass, sliced ginger, kaffir lime leaves, coriander, sliced galangal and bring to boil
Slice the chicken breast and add sliced mushrooms. Bring to a simmer (5-8 minutes).
Turn the fire down, add coconut milk and stir constantly.
Add the lime juice.
Serve the soup in the coconut bowl.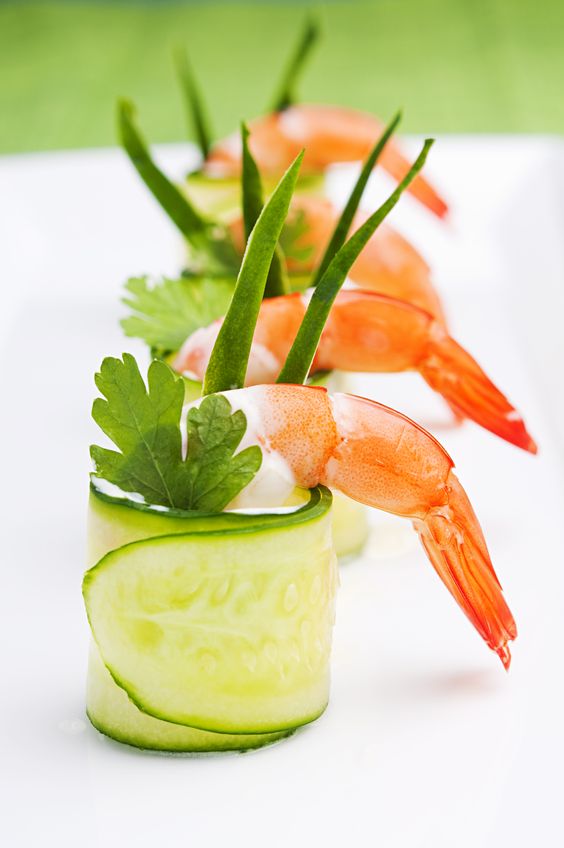 Prawn and Avocado Salad  À La Levi
Ingredients
6 prawns, boiled
1 ripe avocado
1 Japanese cucumber
Some green lettuce
3 tbs Mayonaise
2 tbs Tomato ketchup
1 tsp Chilli sauce
1 tsp Rum/brandy
Parsley, chopped red peppers, chopped olive, spring onion for garnish (optional)
Preparation
Dice 3 prawns and keep the rest aside
Dice half avocado and slice the other half
Cut cucumber to long thin slices
Combine mayonnaise, ketchup, chilli sauce, rum and mix with diced prawns and avocado.
Steps
Arrange green lettuce on the centre of the plate
Shape the sliced cucumber to a ring and put it on top of the lettuce
Scoop prawn and avocado mixture into the cucumber ring
Place the remaining 3 prawns outside the cucumber ring (tail down)
Place avocado slices in between the prawns
Garnish with parsley, chopped olive, and spring onion (optional)