Want some tips on what to read this summer? To keep you company in the airport lounge or by the pool, here is our pick of new book releases for summer 2017, plus some classic reads that bring to life the island paradise in Bali, Sri Lanka and Thailand.
The Ministry of Utmost Happiness – Arundhati Roy
The writer's eagerly anticipated second novel comes 20 years after her breathtaking first, award-winning The God Of Small Things. It's a sprawling story; its various settings across India, from the hubbub of Old Delhi to turbulent Kashmir, serve as backdrop to a vast cast of unique characters. It deals with issues from the personal – abandonment, transgender issues – to the social – partition, Kashmir independence – vividly brought to life in Roy's superlative lyrical prose.
Standard Deviation – Katherine Heiny
Described by the Washington Post as a "blissful summer novel", Standard Deviation tells the story of Graham and his inimitable second wife Audra, a kind of 21st Century, sexually liberated version of Jane Austen's Emma – curious, well-meaning, and an insatiable gossip. The novel is a brilliantly funny look at mid-life, marriage, and raising children with learning difficulties (their son has Asperger's and is a prodigal talent at origami).
The Trouble with Goats and Sheep – Joanna Cannon
Who doesn't love a mystery seen through the eyes of curious children? The Trouble With Goats and Sheep follows two 10-year-olds' mission to uncover the bewildering disappearance of their neighbour in the searingly hot English summer of 1976 (seriously – ask any Brit over the age of 50 and they'll tell you about the summer of '76). Equally heartwarming and gripping, it's also a wonderful window into the idiosyncrasies of small town British life in the 1970s – and the Brits' obsession with weather.
All Grown Up – Jami Attenberg
The story of 39-year-old Andrea – single, child-free and living in New York City – may sound like tired chick-lit you've read before, but Jami Attenberg's fifth novel is anything but. In Andrea, Attenberg has created a brilliantly nuanced heroine – flawed, human, and likeable. This wry commentary on how the grass isn't really greener on the other side is sharply funny, and sometimes raw and tragic. The Guardian rates this as the author's best novel yet.
White Tears – Hari Kunzru
A sharp satire of cultural appropriation and the urban white privileged youth, White Tears follows two art students in New York. They're white, achingly self-conscious, and obsessed with retro (clothes, music, technology), specifically blues of the mid 20th Century. When they release a recording of a random black chess player singing blues on Washington Square – manipulated to sound like crackled old vinyl – the pair get more than they bargained for. A must-read for anyone who fears we've reached peak-hipster.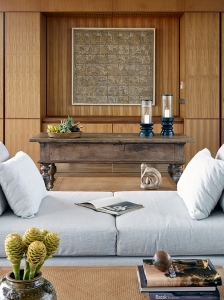 A House in Bali – Colin McPhee
The memoir of composer McPhee, who stumbled across a gramophone recording of some gamelan music in 1930 and felt compelled to visit the exotic island it hailed from. As McPhee is building his house in a sleepy mountainous village called Ubud (ahem), he paints a picture of the complex rituals, social rules, and musical traditions of Balinese life, and the challenges when western expectations and Balinese culture collide – something the island is still grappling with today.
The Beach – Alex Garland
Yes, you've probably seen the film, and yes, the mysterious Thailand in the pages of Garland's 1996 novel is a world away from the booming country it is today. But don't let that deter you – this novel has evolved into a cult classic, portraying the backpacker oneupmanship that still rings true today. On arriving in Bangkok, flawed hero Richard is given a map to an island paradise. He finds there a community of other Generation X travellers living in self-sufficient harmony. Or not. Trainspotting meets Lord of the Flies, the novel deals with sinister themes of murder, obsession, and tribalism.
Island of a Thousand Mirrors – Nayomi Munaweera
Moving between Sri Lanka and Los Angeles, this novel follows three children – sisters Yasodhara and Lanka, and their friend Shiva. Their division in the house of their childhood (Shiva lives upstairs while the girls live downstairs) is a metaphor for Sri Lanka's raging civil war. The story deals with the tragic realities of the war, along with the characters' sense of displacement and foreign-ness when they move to America. A beautiful, moving novel for visitors who want to better understand Sri Lanka's tragic history.