Here in Bali we like to layer up the recommendations to try Balinese food and Indonesian food, especially our chef's special recipes, but Bali is a foodie's paradise with international chefs plating dishes with flavours from all corners of the globe.
Did you know you can find sensational seafood, authentic Mediterranean cuisine and extraordinary Middle Eastern food in central beachside Seminyak? That's exactly how Linda Lim handled three nights out with friends:
DINNER FOR TWO: Urchin
Urchin Bar and Restaurant is relatively new to Seminyak's seafood scene. We let restaurant manager Ramon Meijer choose our dishes for the evening (and didn't regret it one bit).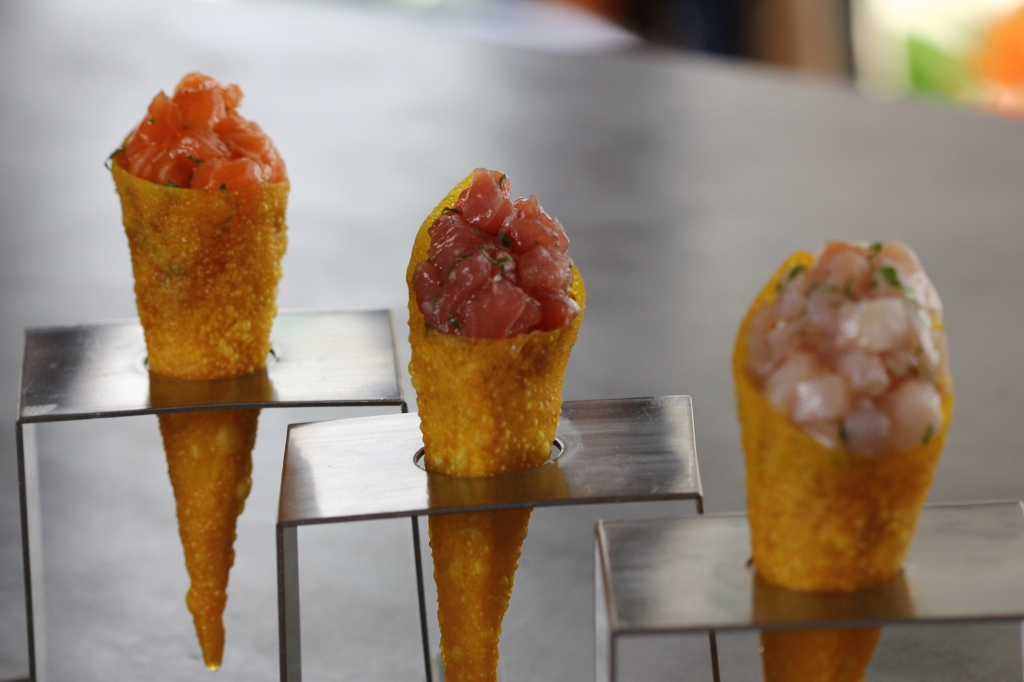 IMAGE: COURTESTY OF URCHIN
STARTERS: Having worked up quite an appetite while browsing at the amazing Kim Soo homewares store next door, the bread basket hit the spot; thick slices of warm bread with butter and a dusting of seaweed powder. The real starter was tuna tartare, fresh raw cubed tuna coated with lime juice and wasabi and stuffed into a crispy cone made from wonton wrapper.
FIRST MAIN: Homemade sea urchin fettuccine with juicy prawns, clams, garnished with crispy fried seaweed 'balls' and a dollop of caviar. I twirled the fettuccine ribbons with my fork and popped the crunchy seaweed 'ball' into my mouth. Delicious. To finish, I mopped up the remaining sauce with a slice of bread (it seemed sinful to waste all that delicious sauce).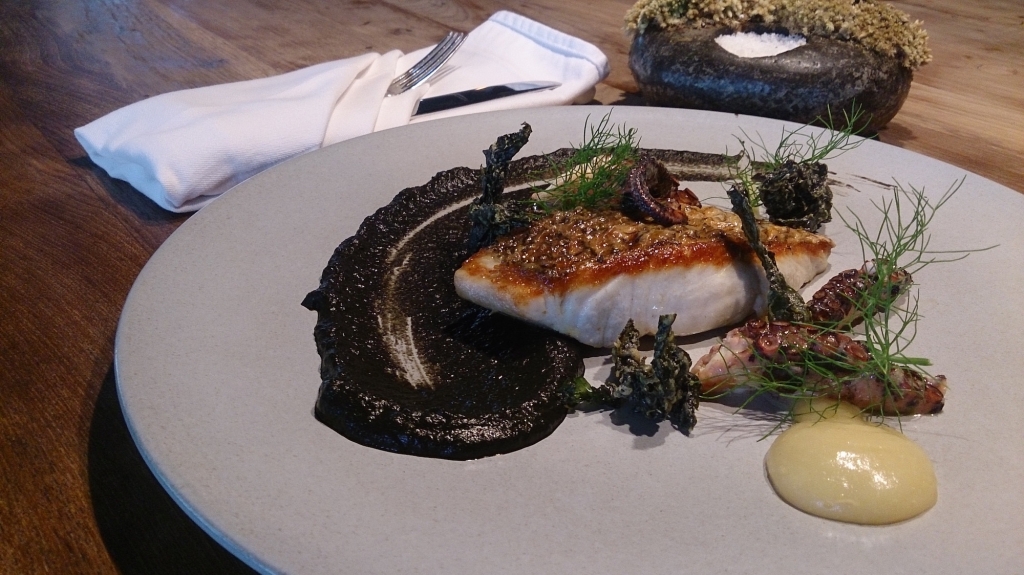 IMAGE: COURTESTY OF URCHIN
SECOND MAIN: Sea bass with grilled octopus, ink sauce, lemon coulis and (more) crunchy seaweed 'balls'. This fish was cooked to perfection, crispy on the outside and flaky on the inside. Each bite-sized piece gets topped with a pat of lemon coulis and ink sauce. What a combo, you need to taste it to believe it.
DESSERT: A pleasant creamy nougat glacé, half-blanketed with an almond-crusted orange coulis. Light and refreshing, it was the perfect way to end the night.
GUESS I'LL BE BACK FOR LUNCH: According to Ramon, Felix Da Housecat is a fan of the Urchin lunch special – crispy pork belly with tzatziki, pickled cucumber and apple salad in a tortilla wrap.
Urchin
Jalan Laksmana 22,