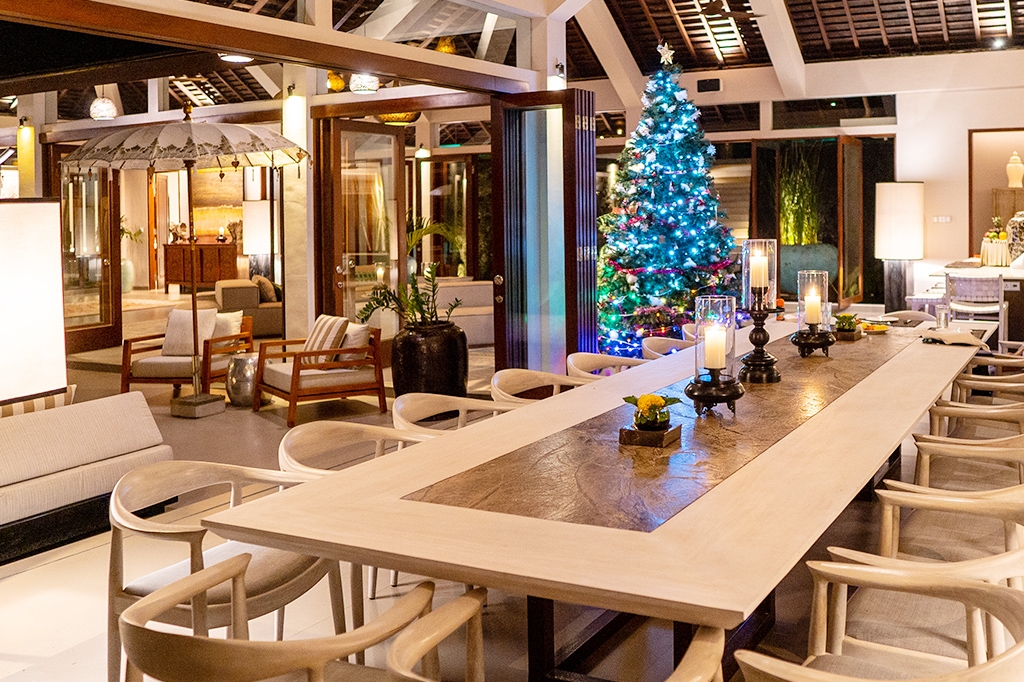 It's that time of the year again: contemplating where to spend the year-end holidays, vaguely thinking about your list of presents, wondering what kind of Christmas gathering you'll have. Do you repeat everything on the menu from last year? What decor should you have this year? Aren't you just bored with doing the same old thing? Thinking of where to have Christmas dinner – where it isn't booked solid? Sound familiar? Wouldn't you rather be somewhere where all these errands could be taken care of, leaving you free to enjoy quality time with your loved ones? A villa vacation in Bali is your best bet, and we have handpicked incredible elite havens for you to choose from.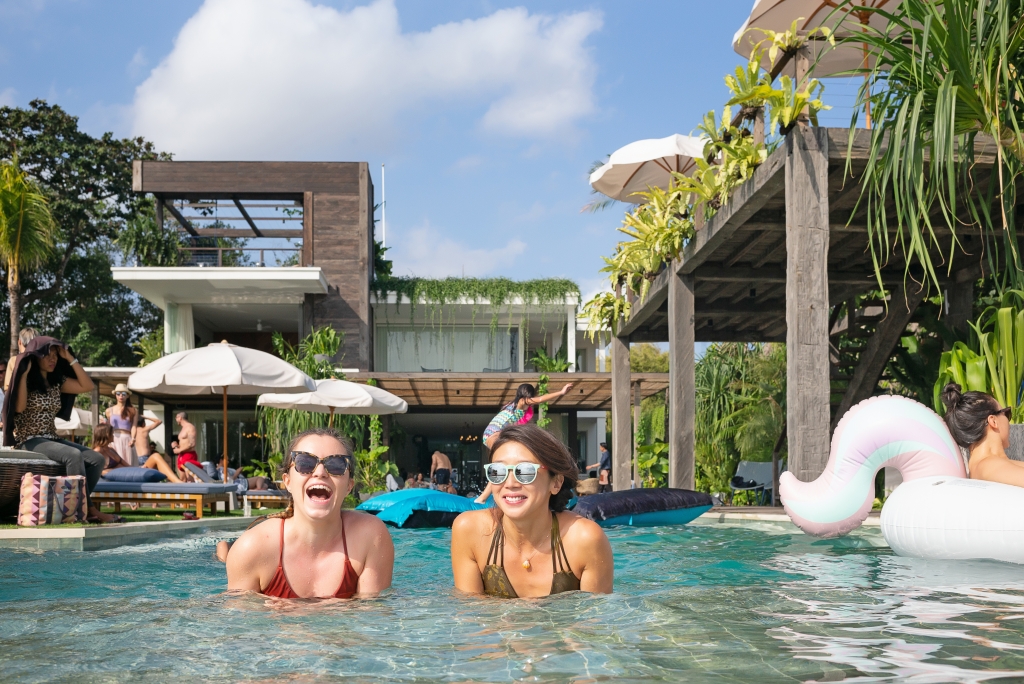 It's time to party
Spending Christmas with friends? With personal plunge pools, world-class entertainment systems, private chefs to set up a delicious Christmas barbecue and staff to mix exotic cocktails, these villas promise an unforgettable party for you and your group.
At Villa Asada, away from the crowds of Bali, you are ushered into a well-kept secret that will amaze you. The large four-bedroom villa overlooks calm blue waters, with sea views that will make you swoon. The villa provides you with nothing but the very best, including an 18-metre pool, a gym to work off those holiday calories, a bar for sipping cocktails and the option to dine alfresco under frangipanis. If you want to dress up and don your favourite little black dress, you can opt for a more formal soiree in the dining hall. The choice is yours. Best of all, Western, Asian and vegetarian dishes as well as kids' meals are available throughout your stay. Ask your personal chef to create a Christmas feast like none other, and he will be only too happy to oblige.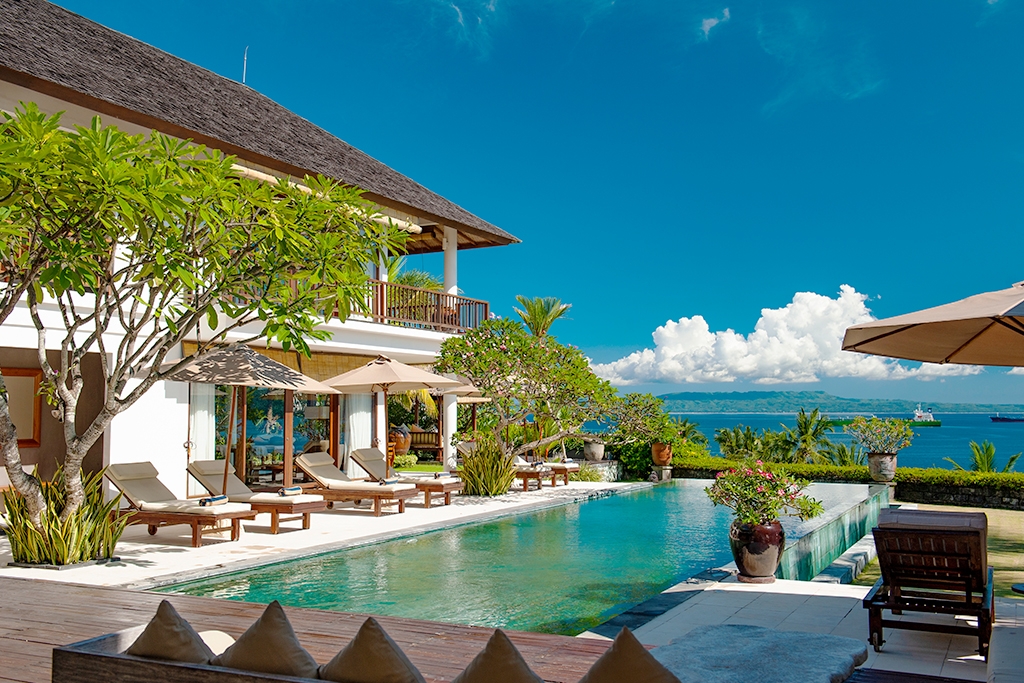 Kaba Kaba Estate welcomes you into its grand, open living room, which has a wall adorned with precious objects d'art and antiques that look towards a humongous swimming pool with dark gray tiles. The main entrance is filled with cabinets and curiosities from around the world, including a giant female Buddha, a welcoming bench and a staircase leading upstairs. The estate is large enough to accommodate up to 14 adults and four children, so don't hold back those invitations. An added bonus is the large garden,