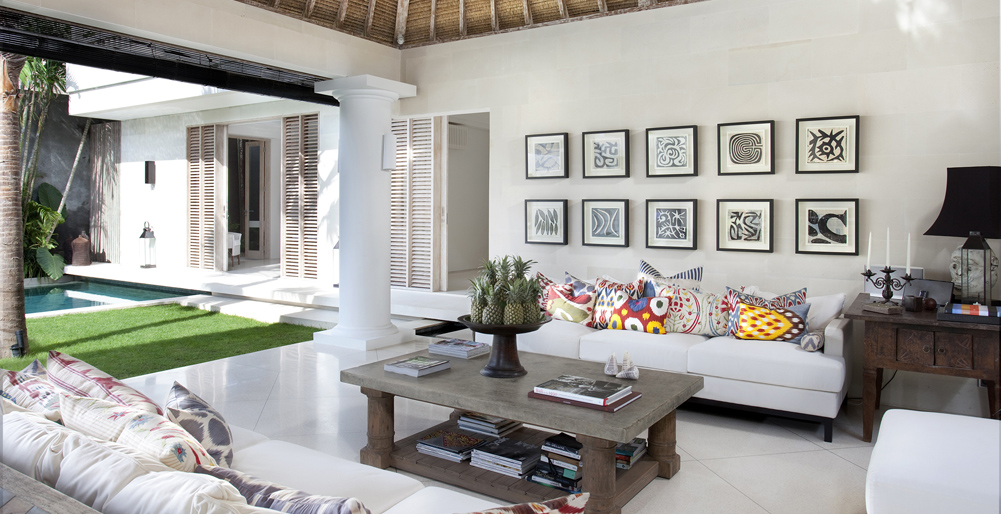 Location, location, location. If you're after a luxury villa, which is just a short stroll from the golden beaches of Legian and Kuta and a stone's throw from the gorgeous boutiques and world-class restaurants of Seminyak Square, Laksmana Estate is hard to beat. With villas ranging in size from one to five bedrooms, each featuring a private swimming pool and with its own manager and skilled chef, Laksmana Estate puts everything at your fingertips.
Stay
Villa Adasa
3 bedrooms
From the cast bronze 'mudra' hands adorning the entrance door to the colourful batik cushions piled up on the poolside bale, Villa Adasa delivers a mega-dose of style, right down to the smallest detail. Gather in the huge living pavilion for a convivial meal prepared by the accomplished villa chef; retire to the double bale for a massage after a dip in the 14-metre green-stone-tiled pool; retreat to the upper deck for some sunbathing or yoga or enjoy sunset cocktails on the second level master bedroom terrace.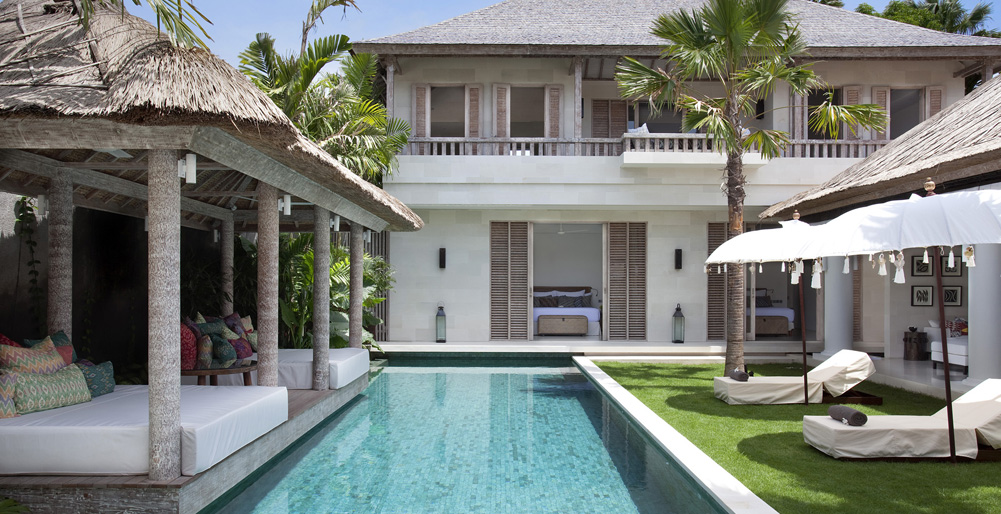 Villa Shinta Dewi
4 bedrooms
This opulently furnished glamorous villa is a thoroughly grown-up fully-staffed villa, where you can relax by the pool, retire to the shade of the dining room for a leisurely lunch (prepared by the villa's excellent chef – with a fixed price menu to make the choice easier), work out in the gym, enjoy sunset cocktails on the terrace, pop across the road to La Lucciola for dinner – and, with 24-hour butler service, still be pampered when you return to the villa in the early hours. It doesn't get better than that!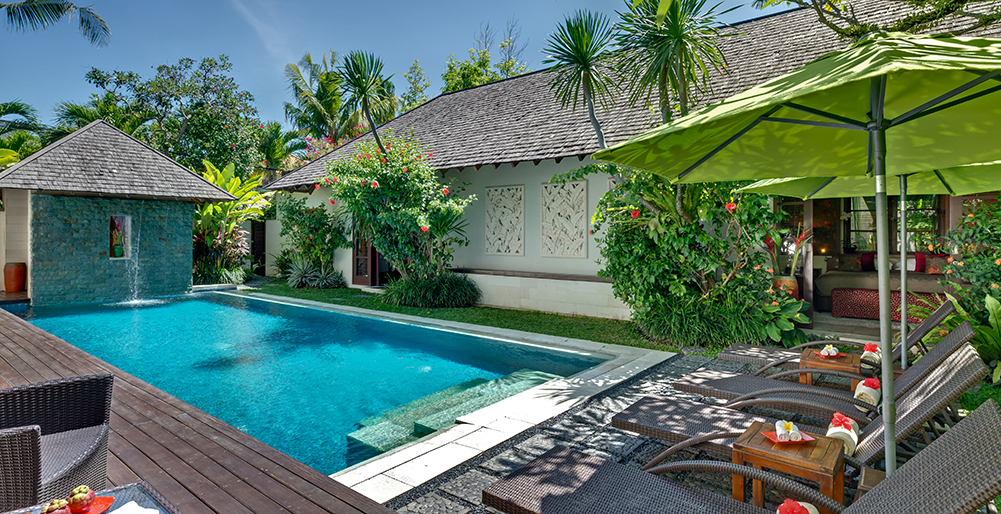 Villa Ramadewa
3 bedrooms
This paean to laid-back tropical living was created by Bali-based Dutch architect Joost Van Grieken as a stunning holiday retreat for its sociable, style-conscious owner. Think spacious vaulted living pavilion, multiple dining areas, glamorous bedrooms, Philippe Starck bathrooms, and gorgeous statue-graced garden with 17-metre pool, antique balé, ornamental ponds and rooftop terrace. Add an air-conditioned gym, temperature-controlled wine room, dedicated music control room with centralised iPad-controlled Bose sound system, home office with iMac, Apple TVs, and iPods in every room and a super talented chef to whip up yummy meals for you. This could not get any better!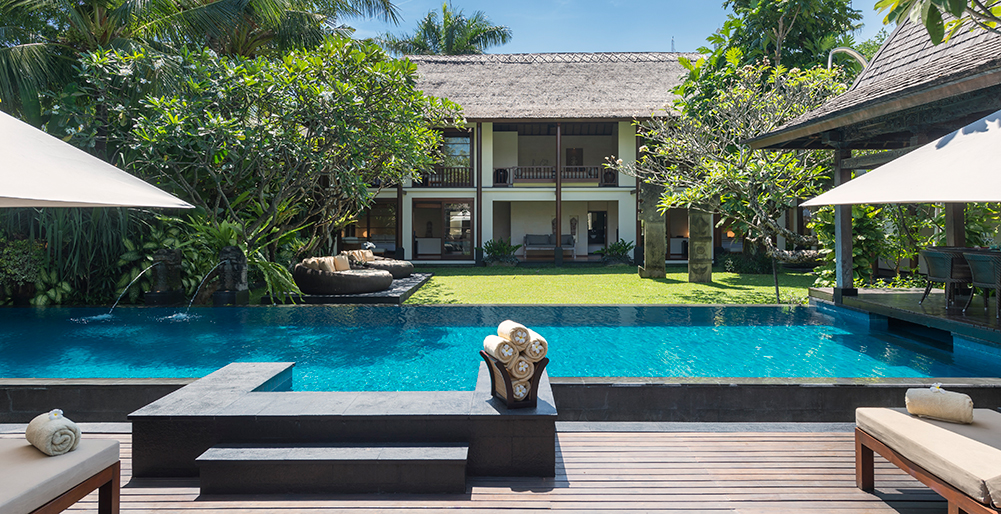 Villa Batavia
5 bedrooms
Designed by acclaimed Balinese architect Putu Edi Semara Villa Batavia's colonial architecture is evident in the whitewashed exteriors,