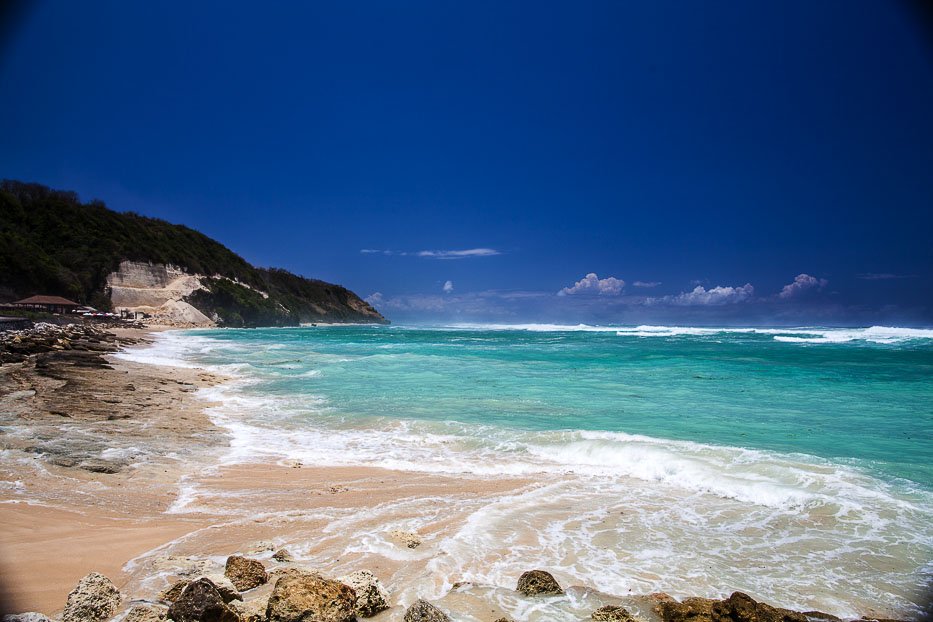 Looking for a little romantic adventure? Jump on the scooter and explore some of Bali's hidden, picture-perfect beaches.
Green Bowl Beach
Finding this secret gem is not easy, but trust me, it will be worth the effort. After you've paid your IDR2,000 entrance fee, you're in for a serious cardio workout heading down the concrete steps until you reach the beach. Result – your very own private stretch of sand with world-class surf.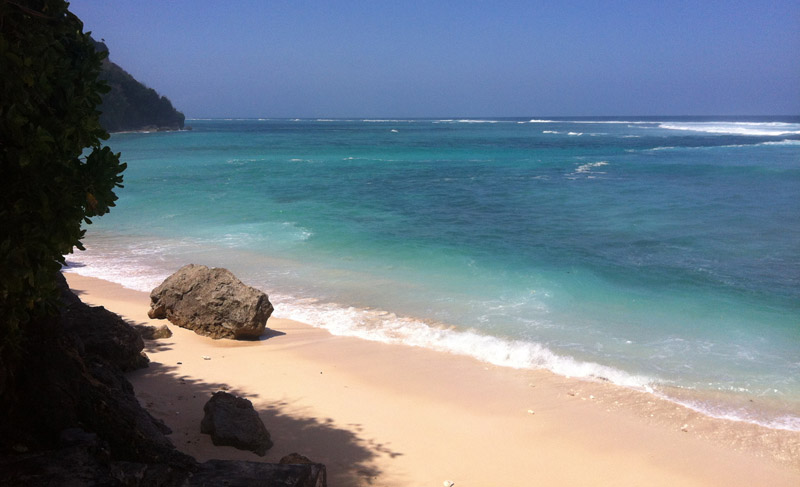 Pandawa Beach
It may no longer be quite so hidden, but its stretch of white sand and turquoise waters make Pandawa Beach one of the most beautiful on the island and definitely not as crowded as Seminyak or Kuta. We know a picture speaks a thousand words, so take a look for yourself.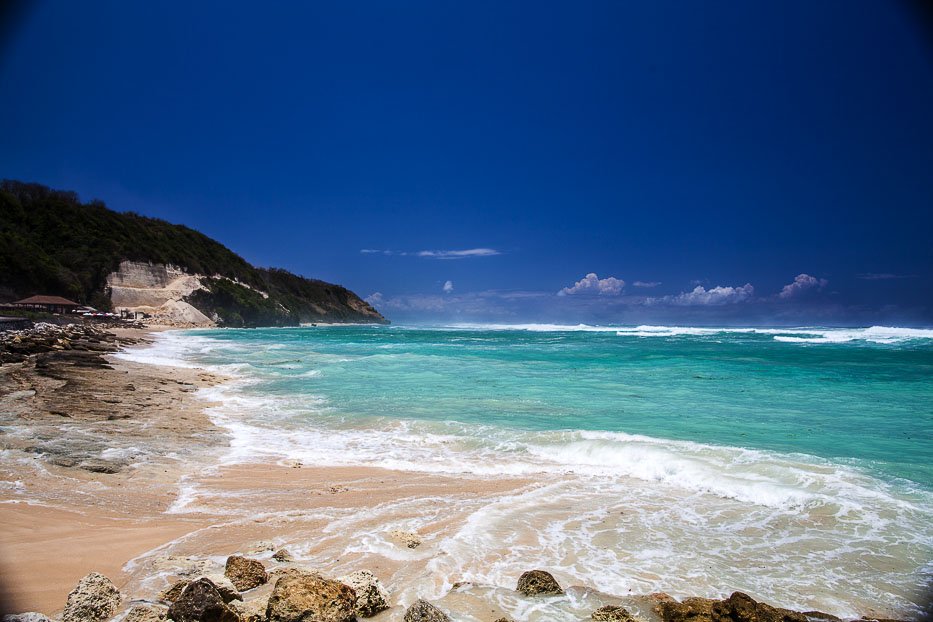 Karma Beach
This well-kept, exclusive private beach is a perfect place to spend a romantic day together enjoying the stunning views and soothing sounds of the Indian Ocean. Excellent Mediterranean cuisine is also served here. Entrance fee applies.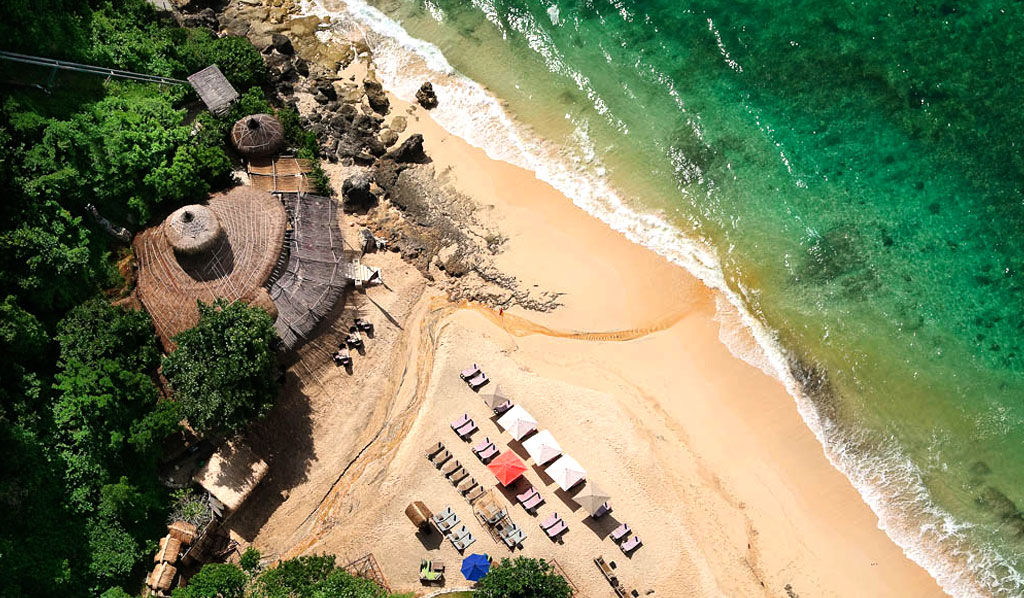 Balangan Beach
Bordered by two cliffs, the skirt of Balangan beach stretches for about 1km. This also means that there are great swells for surfers. An amazing mixture of white and black sands on some spots of the beach, the unique green and dark brown musty stone texture on the shore, and the pond-like hollow spaces filled with clear water (and sometimes with little fish), are among the features you can expect to find in this paradise.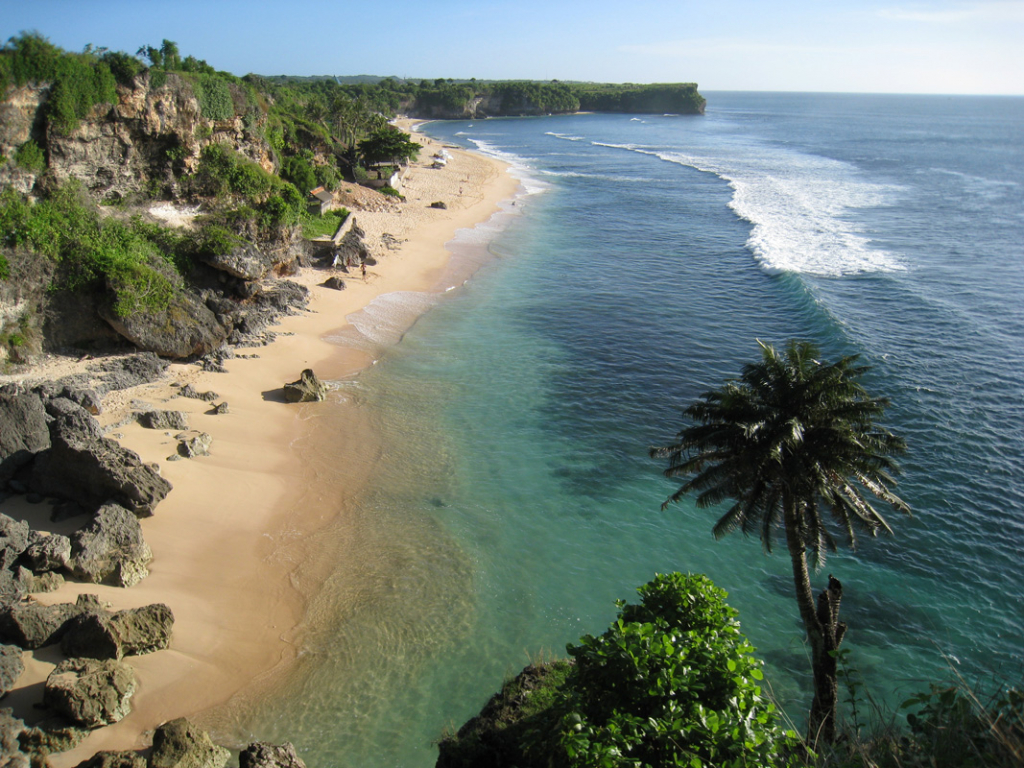 Geger Beach
Geger Beach is famous for it's seaweed. It's worth peeking in on one of the many seaweed farms nearby after frolicking about in the crystal clear waters.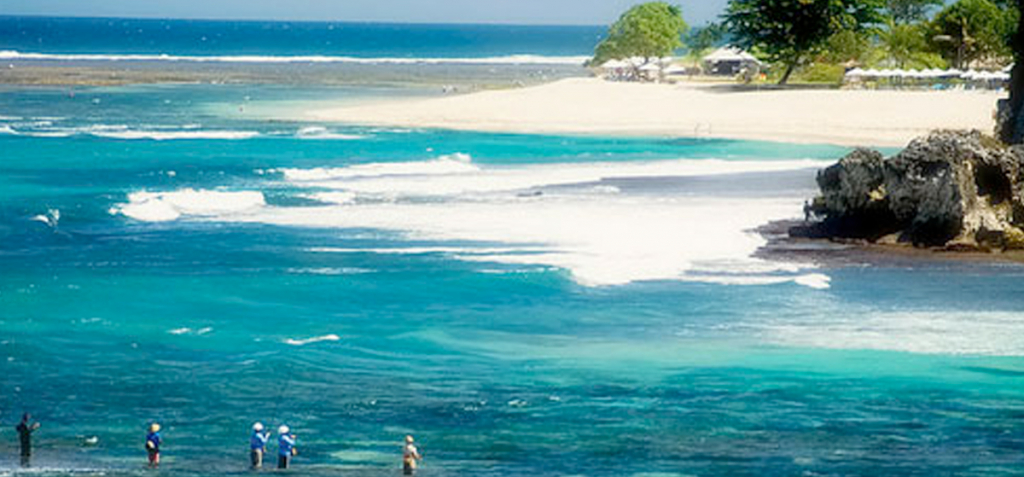 Nyang Nyang Beach
Another gem requiring some physical activity to reach, but totally worth it. Follow the dirt track close to Uluwatu Temple and keep a lookout for a sign saying "Nyang Nyang Surfing Beach" before alighting the flight of 500 steps that finally open up to the beach. This beach has amazing photo spots.