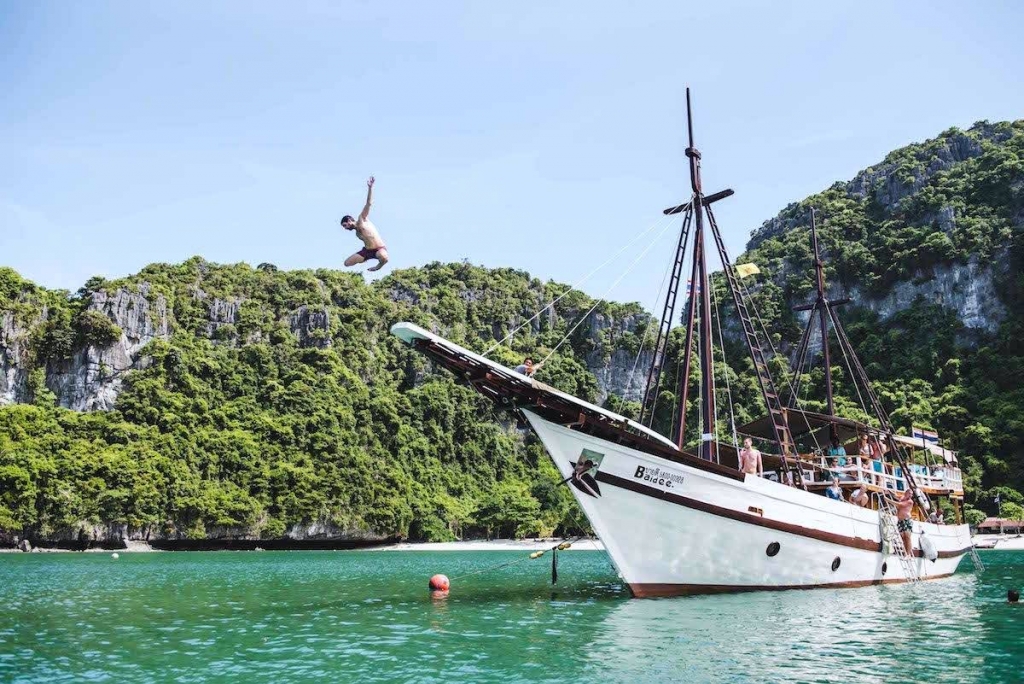 The range of things to do and see in Koh Samui, Thailand is extremely varied and interesting. The island offers a host of activities for those looking for adventure, sport, nature or just relaxing and enjoying a holiday at one of our Koh Samui beachfront villas. Discover Koh Samui's natural splendour, modern man-made attractions and religious and cultural sights. Of course let's not forget the perfect beaches, night markets and lively nightlife, either.
There is so much to see and do on this island, it can be hard to fit it all into one trip or, for that matter, one blog. With our guests' invaluable feedback, our own local insight and some ingenuity as longtime villa holiday experts, we've narrowed it down quite a bit to five essential experiences in Koh Samui.
1. MAGIC BUDDHA GARDEN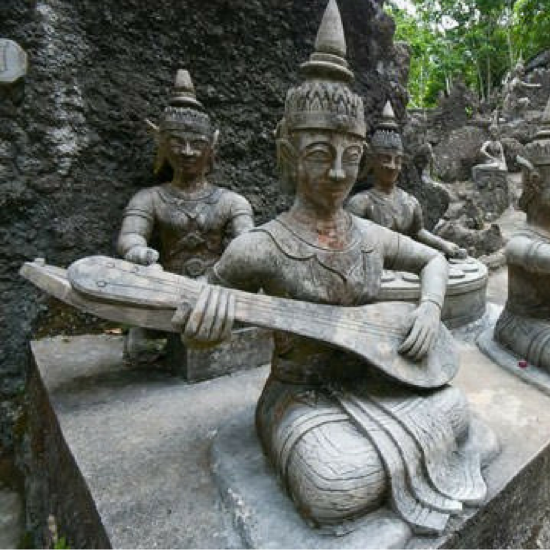 Copyright image from Magic Buddha Garden
This lovely and quiet place was created by a Thai farmer Nim Thongsuk. The whole area looks like a sculpture garden; it is located along a small mountain river flowing across the Magic Buddha Garden. Khun Nim wanted to build a place where people could enjoy peace and nature.
Statues here depict creatures and deities from Buddhist mythology. There are several viewpoints along the way to Magic Buddha Garden offering a stunning panorama view over the southern part of Koh Samui. There is also an artificially created waterfall named after the creator. The waterfall is located right at the entrance and greets the visitors of the Magical Buddha Garden. It's a unique treasure best enjoyed in the morning.
2. BOAT TRIPS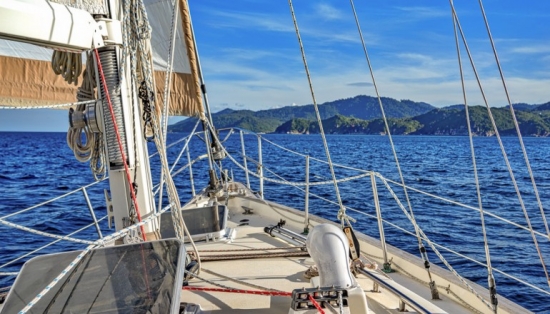 Image by Sailing in Samui

The Gulf of Thailand is an exciting sailing destination. There are five islands nestled closely together; Koh Samui, Koh Phangan, Koh Tao, Koh Matsum and Koh Tan. Close by, and the famous Angthong National Marine Park. Each island has its own distinct beauty and offerings of unique terrain, beaches, and attractions.
Boutique Yachting based in Koh Samui offers luxury day trips and private charters to Angthong Marine Park and around Koh Samui. Boutique Yachting has two boats, Naga, which is a classic Turkish Gullet and Baidee, a traditional Indonesian Ketch, and if you chose the private charter or day tour you will be able to view all the stunning islands around Koh Samui from different angles and take in the breathtaking scenery from the sea.