Elephants are amazing. There's something about their grey leathery hides, their tiny soulful eyes, their wispy mop-like tails and their playful trunks. Oh, and I love it when they run!
Given my penchant for Pachyderms I couldn't be living in a better place than Sri Lanka, land of the Asian Elephant. There are thought to be around 2,500-3,500 wild elephants on this 65,000-square-kilometre island, mostly living in protected national parks and reserves, which are connected via 'elephant corridors' – forested passageways.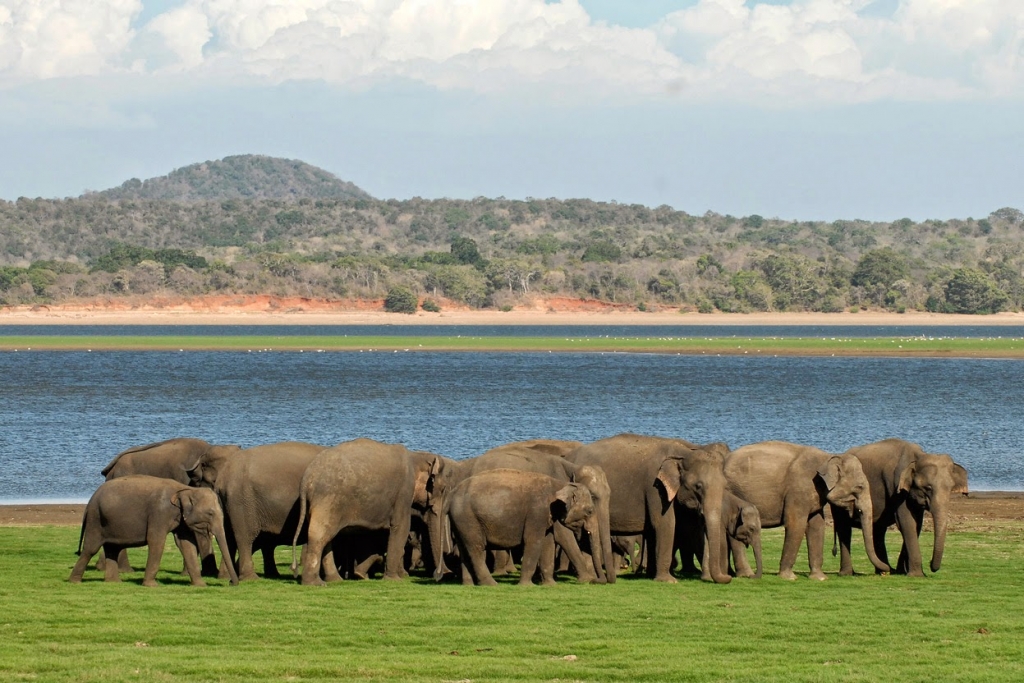 One of the world's most significant elephant phenomena happens in Minneriya National Park – a protected 8,890-hectare reserve within Sri Lanka's famed Cultural Triangle. Every year, from the beginning of the dry season – usually late August – groups of elephants start to congregate around the receding waters of the Minneriya Tank, a vast and ancient waterbody spanning some 4670 acres, which was built by the 'tank-building' King Mahasena in the 3rd century. This tank at the centre of the reserve never empties so when other drinking sources become scarce, elephants find their way here to drink, bathe and feast on the young shoots of grass that flourish on the edges of the tank as the water recedes.
This phenomenon, which usually lasts until the monsoon begins in October, is known as The Gathering. The term was coined less than a decade ago by renowned Sri Lankan naturalist Gehan de Silva Wijerathne, and since then crowds of visitors have come to observe these majestic creatures in their natural setting. As many as 300 elephants have been recorded at the tank at any one time; it's thought to be the biggest gathering of Asian elephants in the world. Minneriya forms part of an elephant corridor that links Kaudulla and Wasgamuwa national parks, all located in Sri Lanka's North Central region.
Last September I was lucky enough to witness this natural spectacle for myself. The afternoon is the best time of day to observe the elephants, so I was at the park by 2.30pm to meet up with my driver and tracker. Jeep drivers double up as safari guides, though trackers (some are former poachers) are often more experienced at sighting wildlife. Luckily, mine spoke English.
We drove slowly, taking in the park's scenery as our guide scanned the forest for any signs of movement.