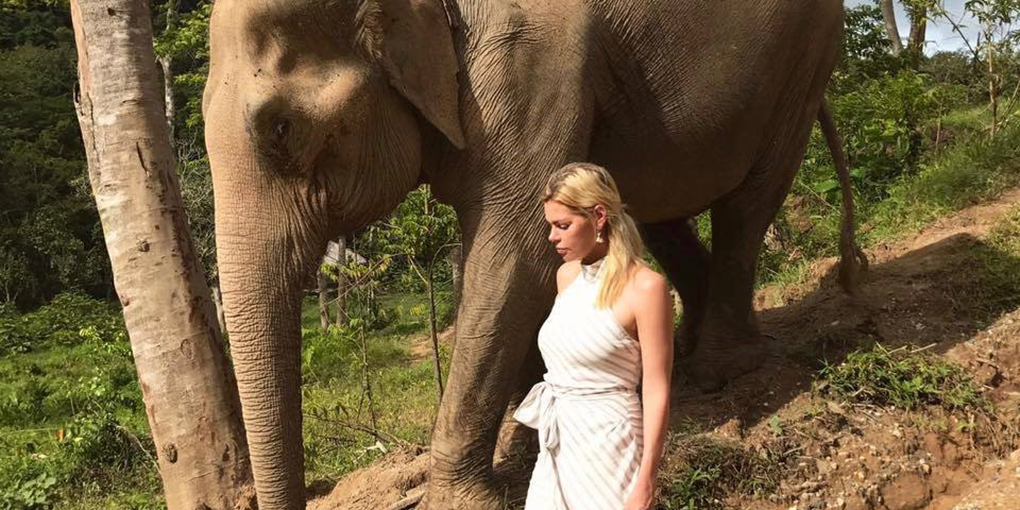 "Bow your head. Show them respect. The elephants created this jungle. Where they made furrows with their tusks the rivers ran. Where they blew their trunks the leaves fell. They made all that belongs: the mountains, the trees, the birds in the trees. But they did not make you." – Disney's The Jungle Book movie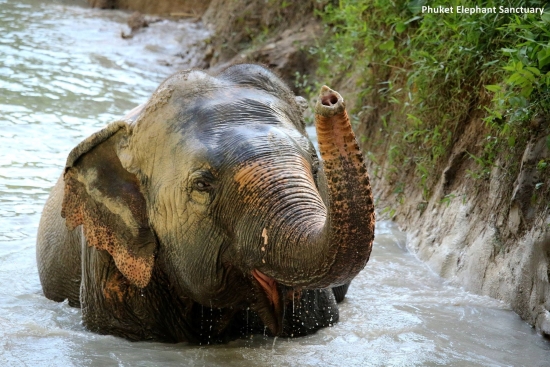 Growing up in Essex in the UK, my only experience with the majestic beast that is the elephant was on TV. Although I had travelled half the world by my early thirties it wasn't until I landed on the tropical shores of Phuket, Thailand that I came face to trunk with these huge, intelligent animals.
In the UK I had been used to cats, dogs, and guinea pigs, and there weren't any elephants in Antigua, Turkey or Greece, so when I first came up close and personal with the largest land mammal in the world it was rather overwhelming. I will admit that I was a little scared, not sure I had pachydermophobia, (the fear of elephants, adding to my word count with that one), but I was definitely nervous.
I have, of course, done what every tourist has done when coming to Phuket – book an elephant ride. So far in the ten years I have been in Phuket I have gone out twice. Both times has been a good experience, although not amazing, it wasn't until I visited the new pioneering Phuket Elephant Sanctuary that I finally fell in love with Thailand's national animal.
PHUKET ELEPHANT SANCTUARY
Located in the lush tropical jungles of Phuket's east coast, bordering the Khao Phra Thaeo National Park, the Phuket Elephant Sanctuary offers the most idyllic retirement for sick, injured and old elephants, all of whom have had exhausting lives, either in the logging trade or working in the many elephant trekking companies around Thailand.
Founded in a partnership with Mr. Montri Todtane, ex-owner of an elephant camp in Phuket, world-renowned elephant rescuer and conservationist Lek Chailert, founder of Save Elephant Foundation, and Louise Rogerson, founder of EARS Asia, the Phuket Elephant sanctuary is a tranquil home for these majestic beasts and a place where they can be elephants again.
ELEPHANTS IN TOURISM
After the logging industry declined,