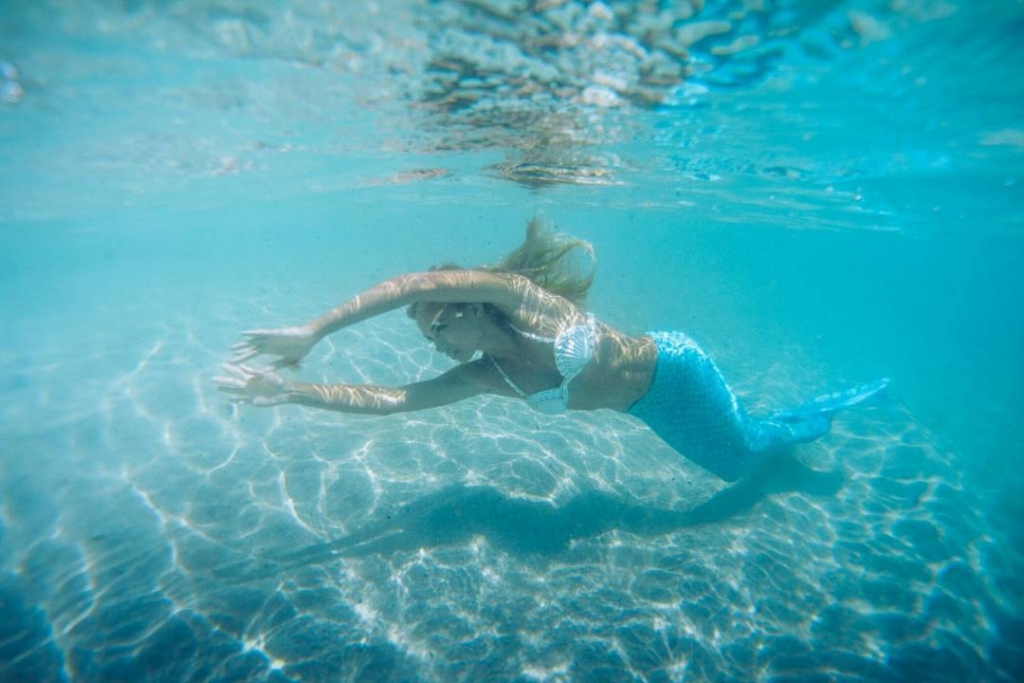 Mermaiding is the act of "becoming a mermaid" by wearing a mermaid tail for swimming, modelling or performance art.
#Bali and #Lombok in Indonesia, famous islands for diving and snorkelling among other tourist lures, are now also exceedingly popular for mermaiding.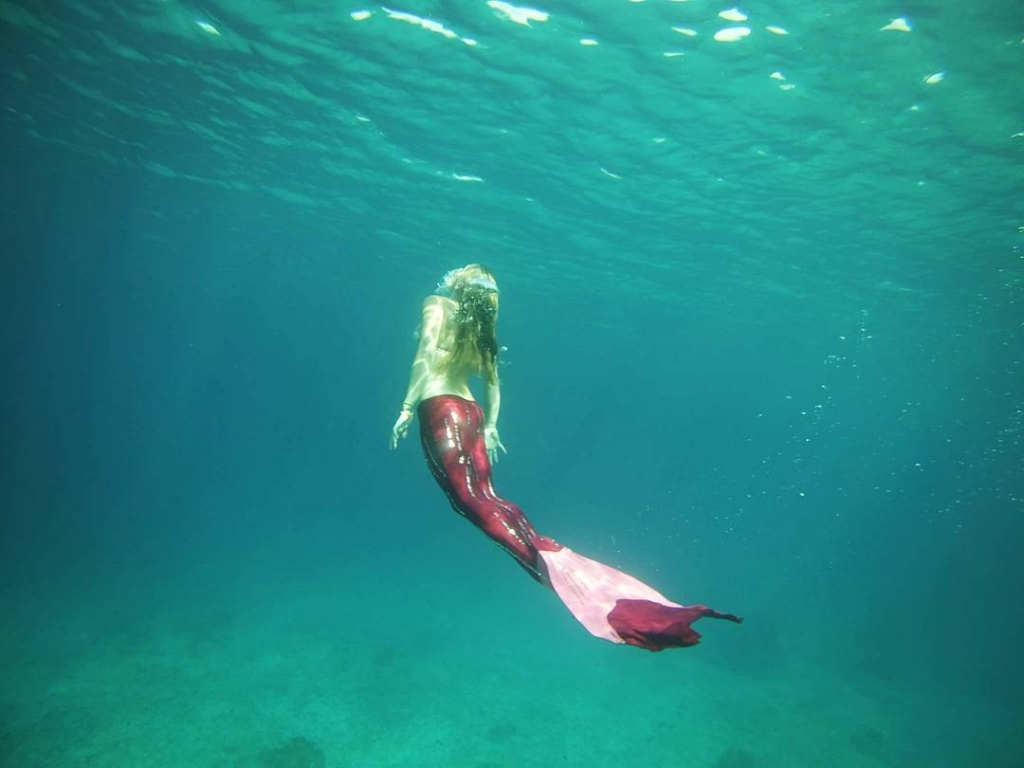 Never heard of it? Not likely, unless you went to the same D-A-I-Y-E spa as Zoolander, you'll recall his mermaid modelling photos (er, merman). Then a lot of models did it for Vogue in 2012. The Gigi Hadid of Bali Inka Williams did it in Komodo with the Island Mermaids team. And Cara Delevigne did it in Pan.
Bottom line, models love mermaiding. And now the rest of us can also have our very own sequinned or scaled mermaid tails and underwater mermaid pictures.
MERMAID TAILS AND FINS
Mermaid tails for children and adults are sold in stores and online. A huge range of products has become available, with prices from $30 up to $300 for bejeweled silver and gold mermaid tails.
BILLIE'S CANGGU
Jl. Pantai Berawa 150
Tibubeneng, Kuta Utara, Bali
ISLAND MERMAIDS
Bali's first mermaiding company
www.island-mermaids.com
SUN TAILS
Mermaid tails and shark fins for kids
www.suntailmermaid.com
For safety, it is important to know which are mermaid tails specially designed for swimming, versus tails which may be intended as costumes for dress up only, so be sure to check.
MERMAID-INSPIRED SWIMWEAR
Tasteful women's seashell bikinis, one-piece mermaid swimsuits and mermaid accessories are here. Nothing like the mermaid costumes of your childhood, sequinned nylon has been swapped for real seashells and high-quality Lycra.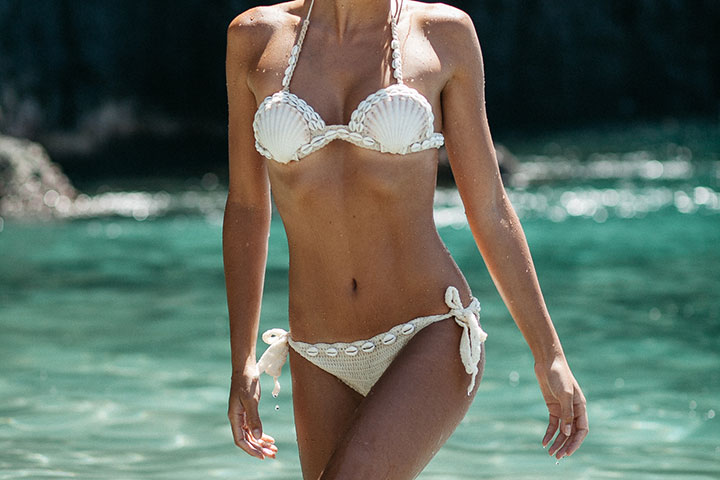 MERMAID BIKINI SET BY ISLAND MERMAIDS; TOP: ONE SIZE FITS A-D; BOTTOM: S, M, L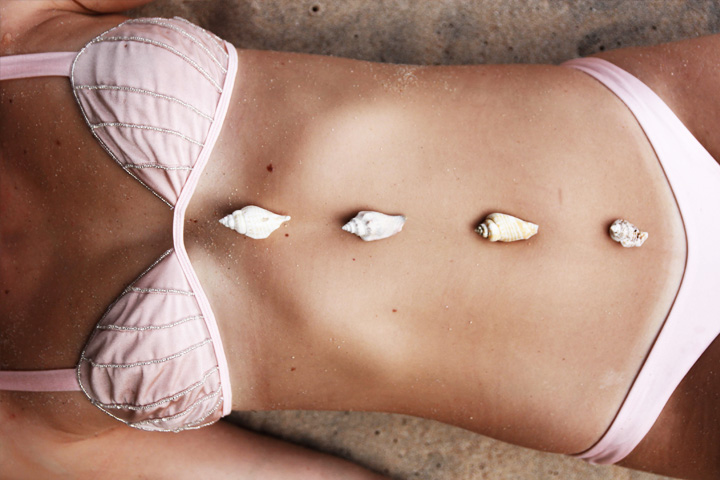 HAND BEADED BIKINI BY ISLAND MERMAIDS; COLOURS: PINK, GOLD; SIZES: S, M, L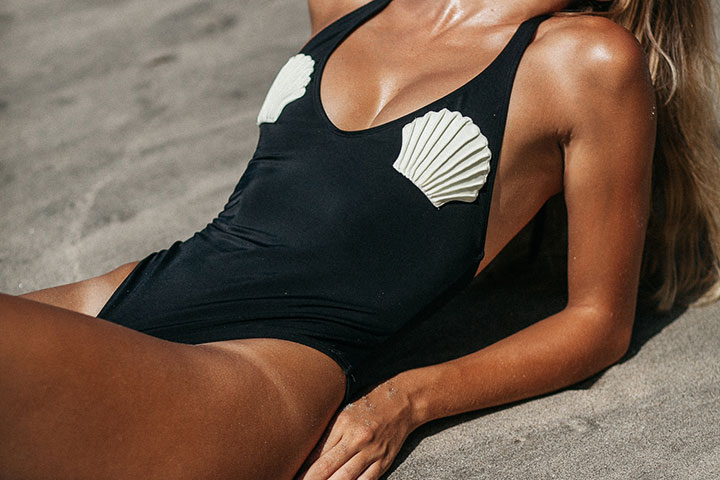 KERANG ONE PIECE BY ISLAND MERMAIDS; COLOURS: BLACK, NUDE; SIZES: S, M
Thoughtfully designed, carefully produced and beautifully modelled, these swimsuits really caught my eye. Each one is made locally and responsibly in Bali (needless to say,