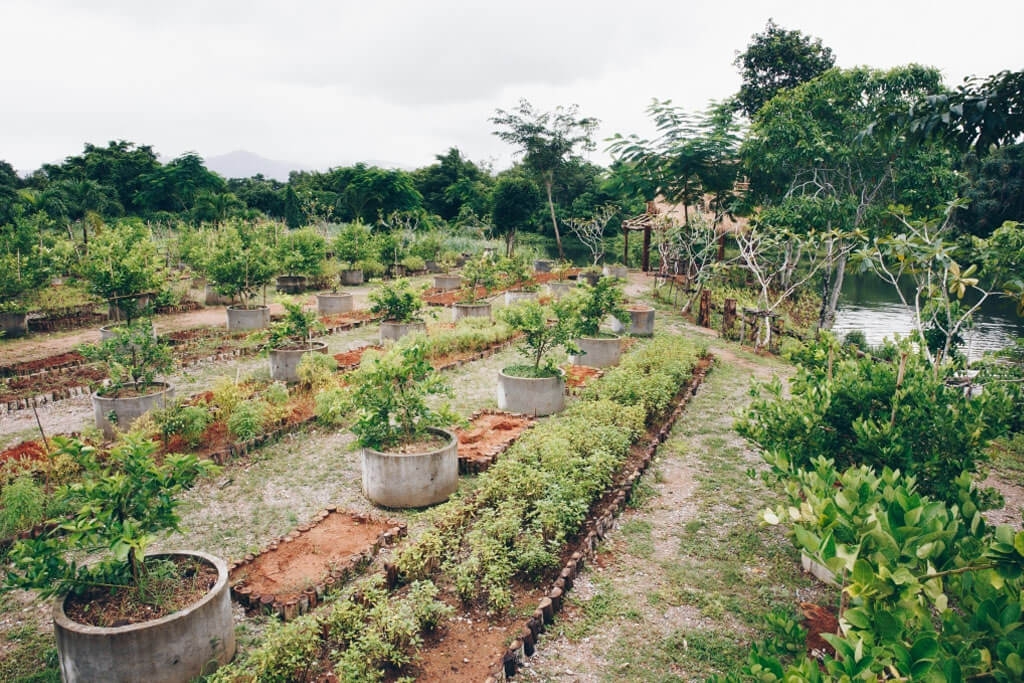 "Let's face it, a nice creamy chocolate cake does a lot for a lot of people; it does for me." – Audrey Hepburn
There are some restaurants in this list that are farm to table, there are others that just have a great choice of food with some healthy options, and most also make sure they don't use products that use pesticides and preservatives,. The bottom line here is that it's up to the individual to choose what they need to have a balanced and thus healthy diet.
PRU is located at the five-star Trisara resort close to Naithon beach and is a place where the wild forest meets the sea. PRU's meals tell a story, drawing out subtle and bold flavors from the herbs, flowers, plants, and roots that grow wild in their own garden. They say their culinary style is founded on Western tradition and influenced by the exotic, and local regional cuisine. PRU at Trisara is pursuing their own culinary ambition – to elevate farm-to-table cooking to a new level. They use nature's gifts from their own farm and do their part to give back, ensuring that life's cycle continues to blossom.
Aged Oven Roasted Duck –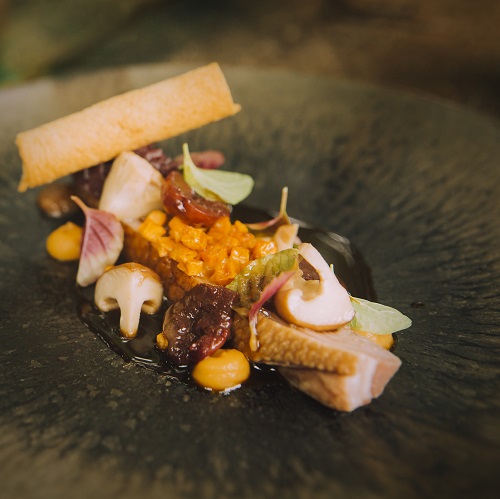 Aged duck roasted over the open fire with sweet tamarind, red onion marmalade and a duck sauce infused with pickled Thai cherries. The duck is from Petchabun and slowly roasted above the open fire for 2 days.
Divine restaurant
Located in Thanyapura Health & Sports Resort on the east of Phuket and tucked into the side of a mountain, DiVine is an all-day dining restaurant, with freshly baked bread, free-range eggs and organic fruits and vegetables. The menu has been designed mindfully to include elements of local Thai favorites, raw plant-based, vegan, western, European and Asian specialties. They are strong believers in sustainable agriculture and supporting local farmers. They were one of the first restaurants to offer raw plant-based dining in Phuket, and even have a separate part of the kitchen for raw meal preparation.
Raw Food Wrap –


With carrot, beetroot, broccoli, chickpea, lime juice, Himalayan salt, avocado, cucumber, capsicum, kale, beetroot sheet, carrot sheet, mango, cherry tomato, pomegranate, rocket salad. Sauce – Coconut curry yogurtProject Artisan
Project Artisan is tucked away in Cherntalay. The concept (at time of of writing they have only completed phase 1 of 2) is to create a place that embraces the culture of Thailand.