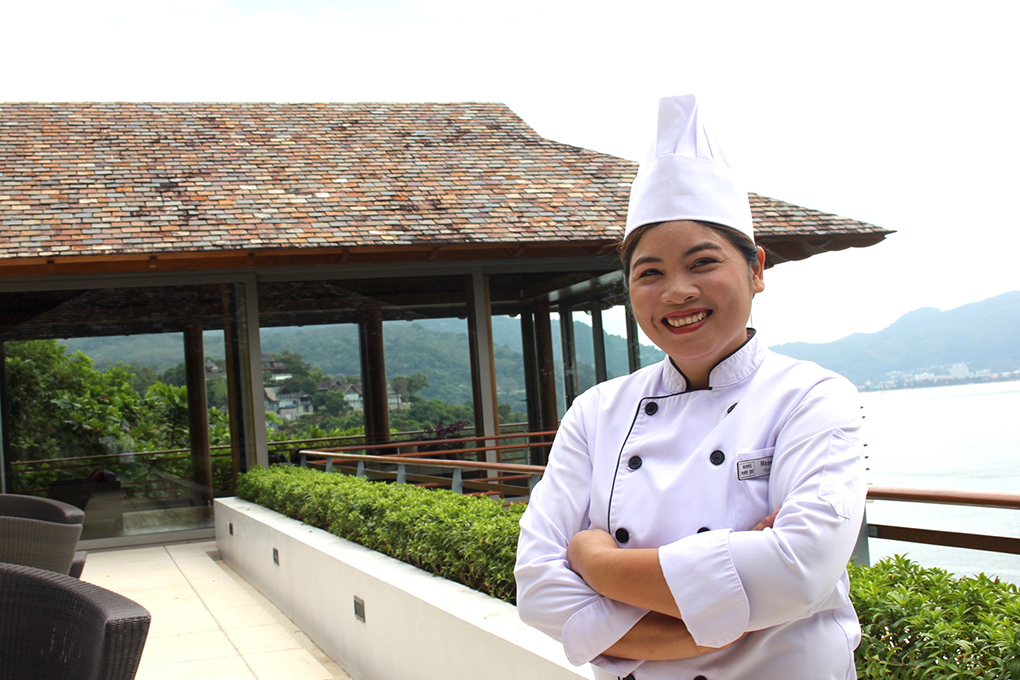 One of the highlights of staying at a private villa on your vacation is that you get to sample superb food prepared exclusively for you by skilled in-house chefs – many of whom have trained at internationally renowned restaurants. Elite Havens' villa menus showcase an extensive range of Asian delights to cater to every guest's tastes, but of course each chef has his or her own particular specialties that shouldn't be missed. With much coaxing and cajoling, we've persuaded some of our chefs to spill the beans and share their favourite recipes with us here.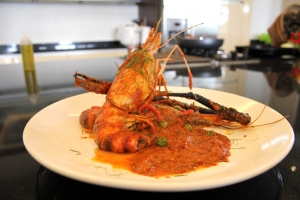 In Villa Wang Nam Jai's sleek modern kitchen, Chef Meaw cooks up the largest prawns we've ever seen to make her delicious Penang curry.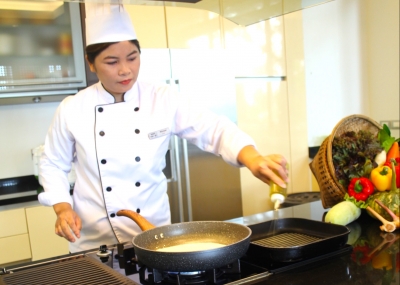 Penang Curry recipe
Ingredients:
1 large fresh prawn (or 4-5 smaller fresh prawns)
1 cup of coconut milk
3 tbsp. Panang curry paste
1 ½ tbsp. fish sauce
1 tbsp. palm sugar
1 large red chili sliced
4 – 5 Kaffir lime leaves thinly sliced
A small handful of pea eggplants
Oil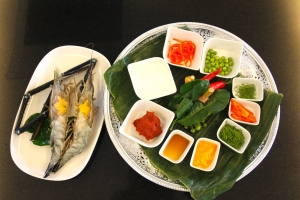 Directions:
Step 1. Heat up a griddle pan and a frying pan.
Step 2. Wash the prawn and cut in half (leave the shell and head on).
Step 3. Oil the prawn and when the griddle pan is hot place the two halves of prawn flesh side down.
Step 4. Add ½ cup coconut milk to the frying pan and let it come to the boil at a medium heat, making sure to stir.
Step 5. Add the Panang paste to the frying pan and stir in for 2 minutes and then add the remaining coconut milk and continue to stir for 1 minute.
Step 6. Turn the prawn.
Step 7. Add the palm sugar and fish sauce to the frying pan and stir and then add the pea eggplants.
Step 8. Once the prawn is pink, add to the frying pan and cook on a low heat for a 1 – 2 minutes.
Step 9. Add some of the sliced chili and sliced Kaffir lime leaves, leaving some for garnish.
Step 10. Place on a plate and garnish with the remaining red chili slices and kaffir lime leaves.