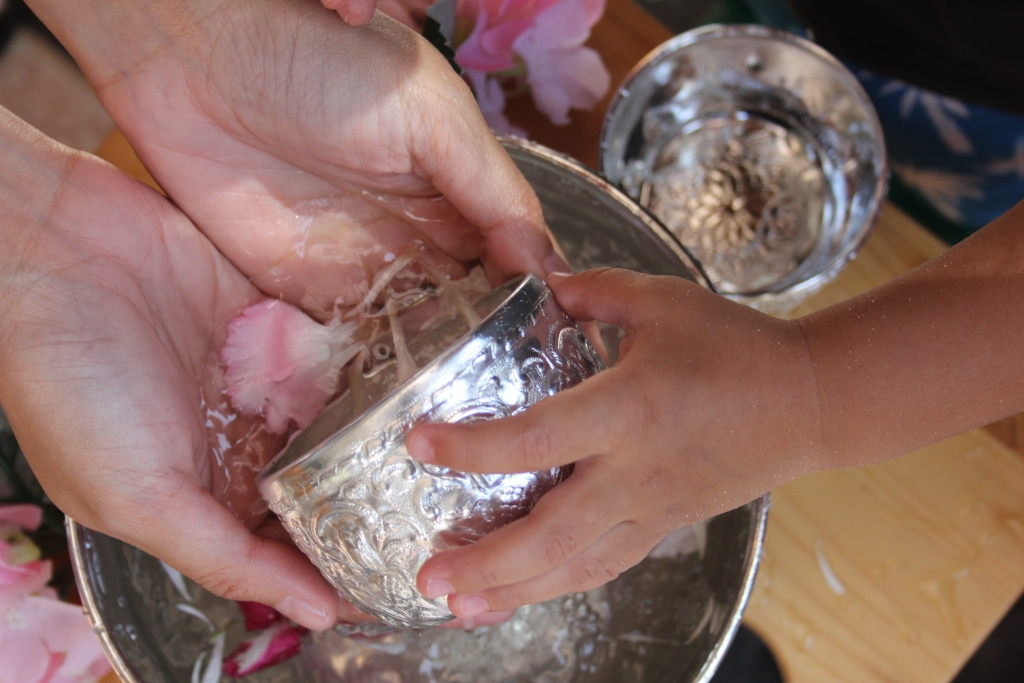 The Songkran celebration is rich with symbolic traditions.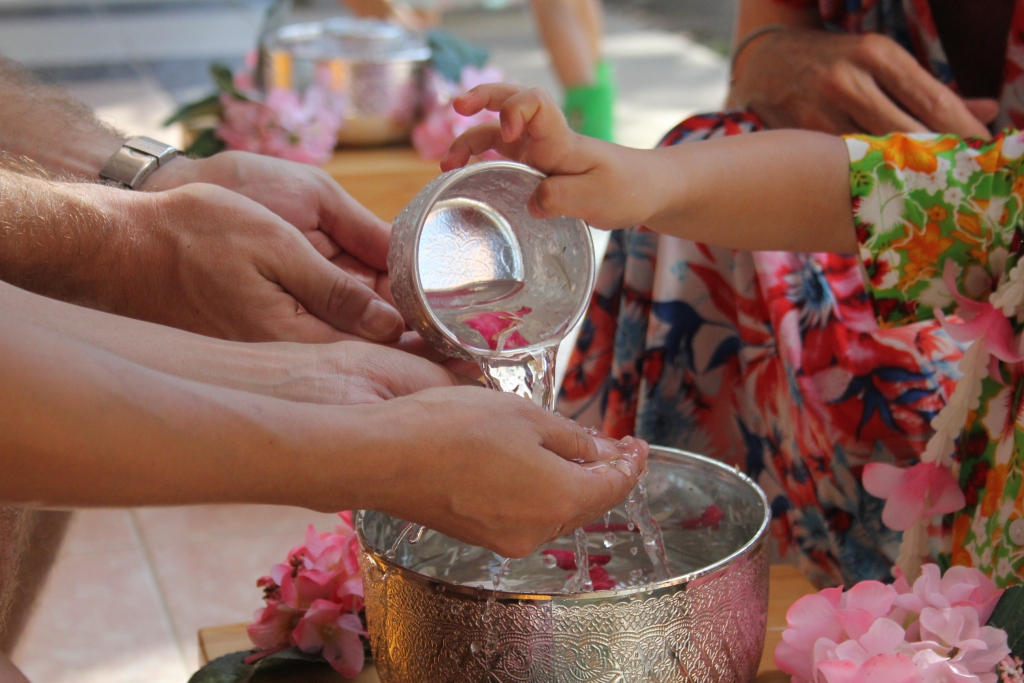 Mornings begin with merry-making. Visiting local temples and offering food to the Buddhist monks is a common practice. Water is poured on Buddha statues and the young and the elderly. This is a traditional ritual during Songrkan. It represents purification and the washing away of one's sins and bad luck.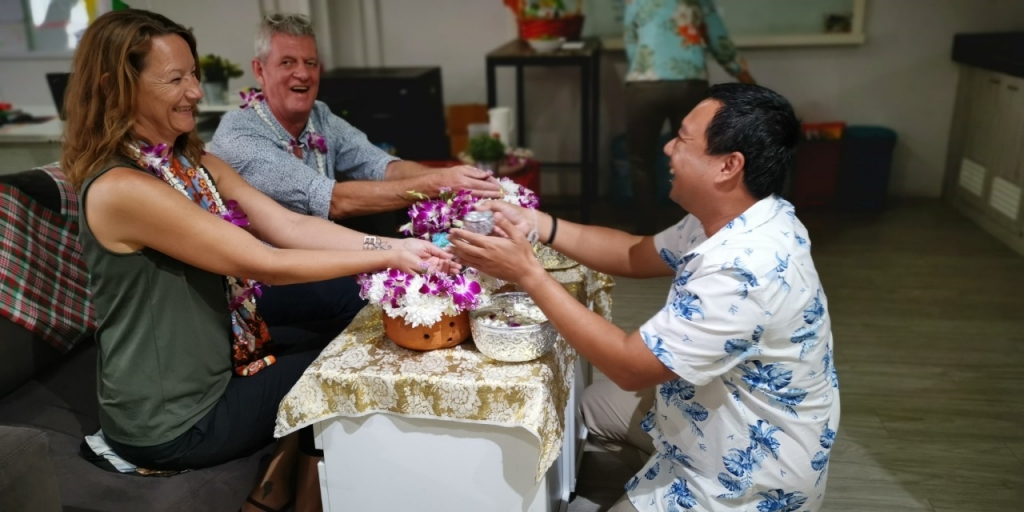 As a festival of unity, people who have moved away usually return home to their loved-ones and elders. Giving reverence to ancestors is also an important part of the Songkran tradition.
The Elite Havens Phuket office celebrated Songkran with Country Manager Femke Beekers and General Manager Andy Parkhouse being blessed by the office's Chief Engineer, Jook. The entire Elite Havens Phuket 30-member team was blessed one by one, for about a minute each.
Songkran is known for its water festival. Major streets are closed to traffic, and are used as arenas for water fights. Celebrants, young and old, participate in this tradition by splashing water on each other. Traditional parades are held and in some venues a "Miss Songkran," where contestants are clothed in traditional Thai dress, is crowned.