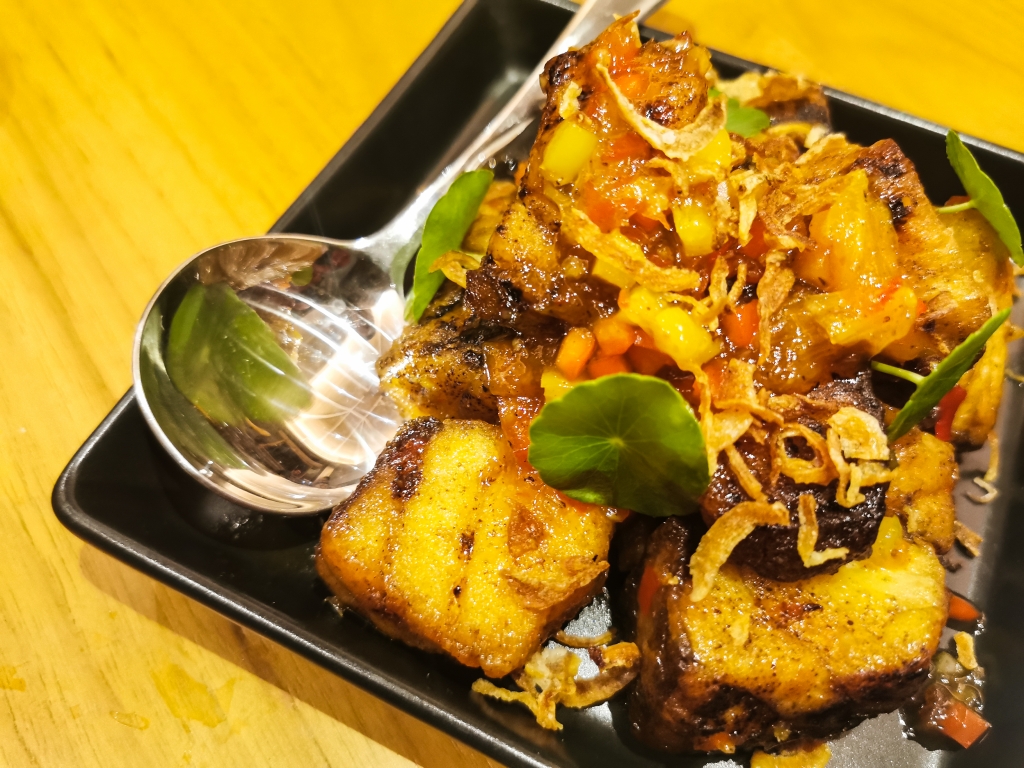 It was a dinner to end all dinners – the perfect introduction to authentic Thai food, served with panache.
It began when our professional dinner host, Joe Sambataro , an American by way of Argentina, taught us how to make cocktails that would keep us happy for the rest of the evening. We started off by grinding limes using a muddler, a contraption resembling a mortar and pestle. "So, we just push and twist and get the juice out. But don't push too hard because if you do that, you'll break the skin and that will make your lime juice bitter. So think about something that makes you mad but not too mad, haha," quipped Joe. We each got to choose our drinks; mine had rum and mango and tasted like a sunny day at the beach.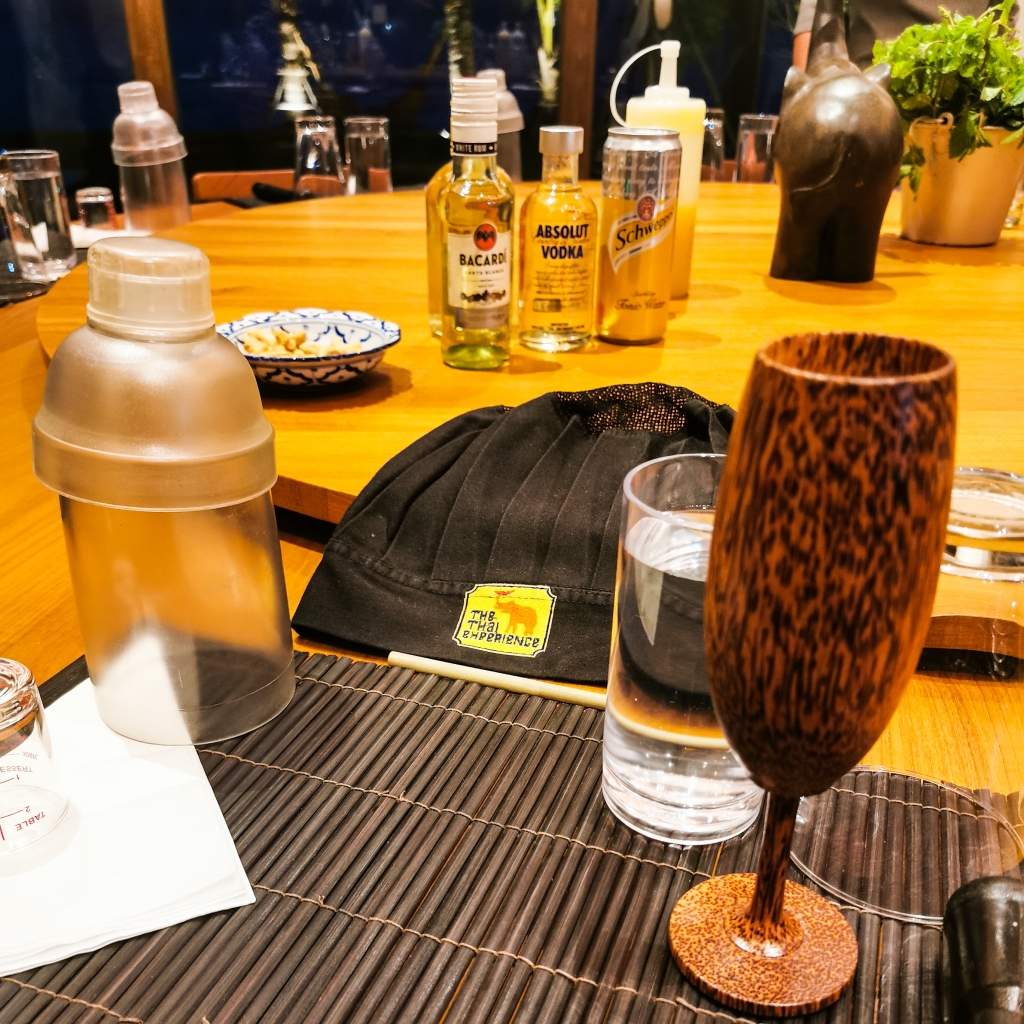 Joe then asked us how spicy we wanted our dishes to be. "Can I get a show of hands, who likes spicy food? Who likes mildly spicy food? Who doesn't like spicy food at all?" he asked. "Do you know the best way to communicate your preferences to the staff at a restaurant? I'm going to help you out here. I'm going to teach you some very important phrases that will come in handy. If you don't like spicy food, you should order your food 'mai phet' which means not spicy. Don't forget to copy my rising intonation! That's very important!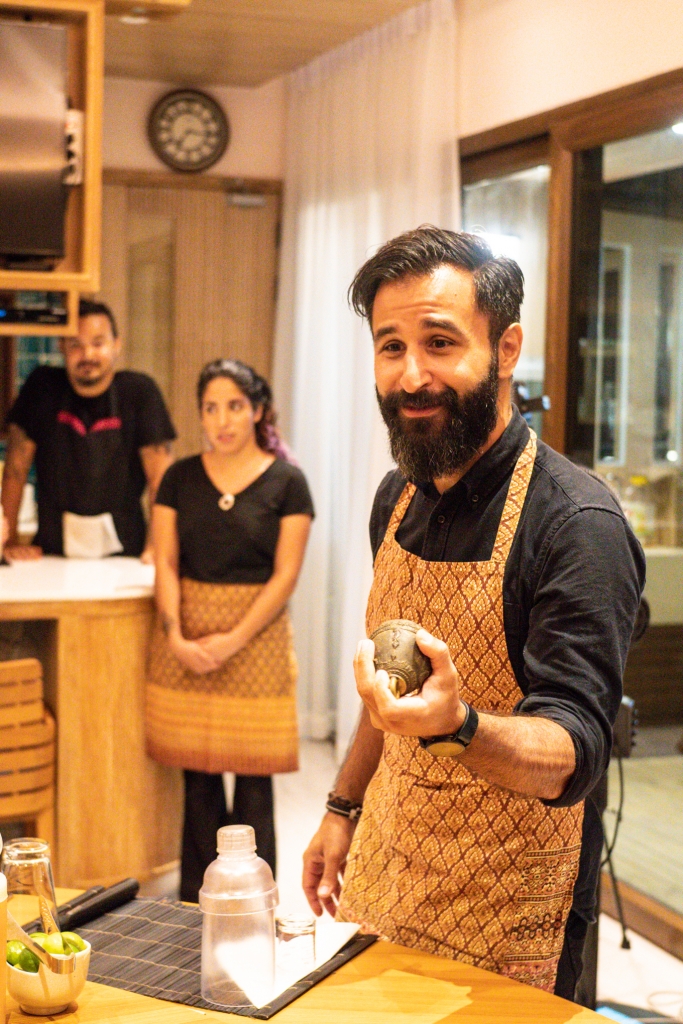 And if you are okay with a little bit of spice, you can say 'phet nit noy' which means mildly spicy. If you want your food medium spicy, you can say 'kon kaang phet'. And if you like your food very, very spicy, you can order your food 'phet maak maak' which loosely translates as spicy very very." He also cautioned us when we were making our own sauce, "With Thai chilies, take it easy. If you don't like spice, don't add spice. If you like a little bit of spice, start with two pieces and try it first. If you like mild, go with four. If you like a whole lot, add as much as you want, but just remember today it's all fun, but tomorrow, ring of fire!" he added cheekily.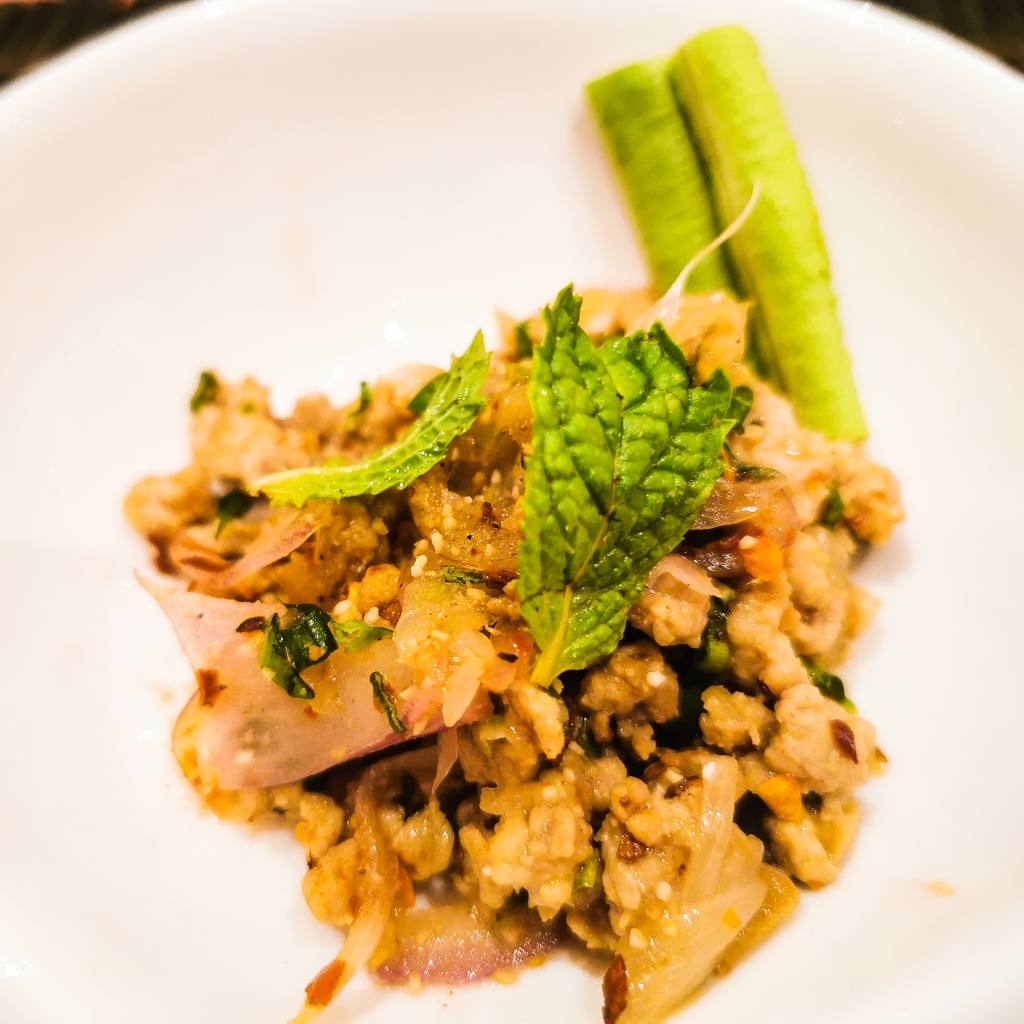 The dinner commenced with three starters, based on traditional Thai recipes.