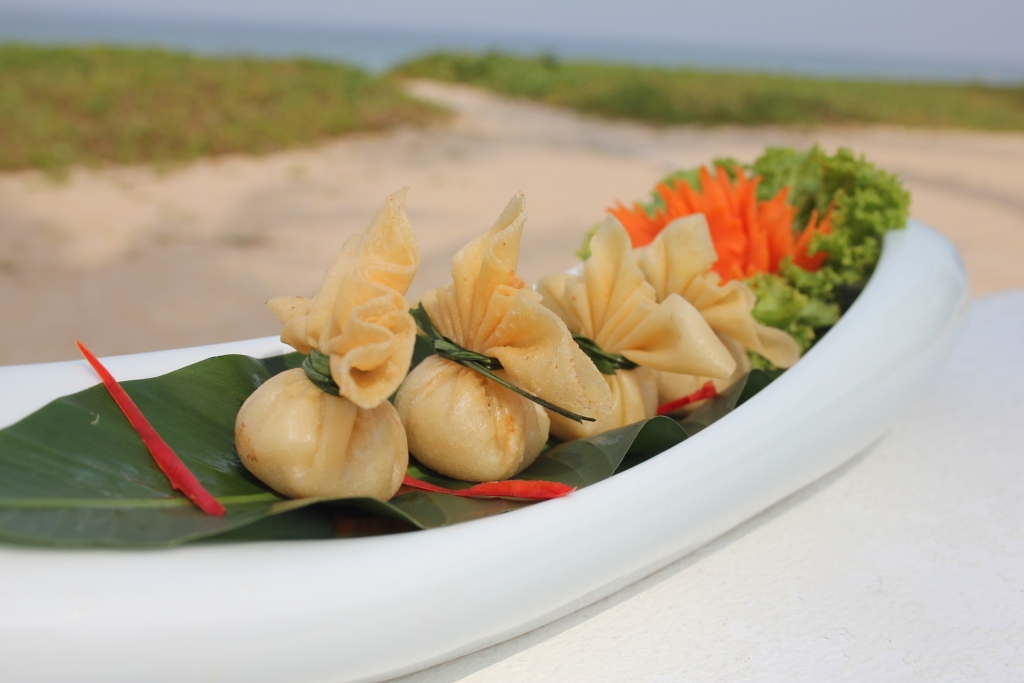 Villa Jia, part of the exclusive Jivana Beach Villas estate, is a luxurious fully staffed beachfront villa located on the pristine white sands of Natai Beach in rural Phang Nga, just 25 minutes from Phuket International Airport. With six ensuite bedrooms strewn across vast lawns, coupled with sweeping views of the Andaman Sea, Villa Jia is the perfect escape for those who appreciate aesthetic design paired with stunning natural beauty.
In Villa Jia's impressive kitchen at Jivana Beach Villas, Chef Koong cooks up a simple but super tasty Thai-style wonton or เกี๊ยวทอด, Kiao Tod in Thai.
Elite Havens: What is your cooking background?
Chef Koong: My cooking knowledge comes from on-the-job experience and I have learnt an array of new techniques from other chefs that I have worked with. I didn't go to cooking school but I've learnt from my work experience and through trainings at the workplace.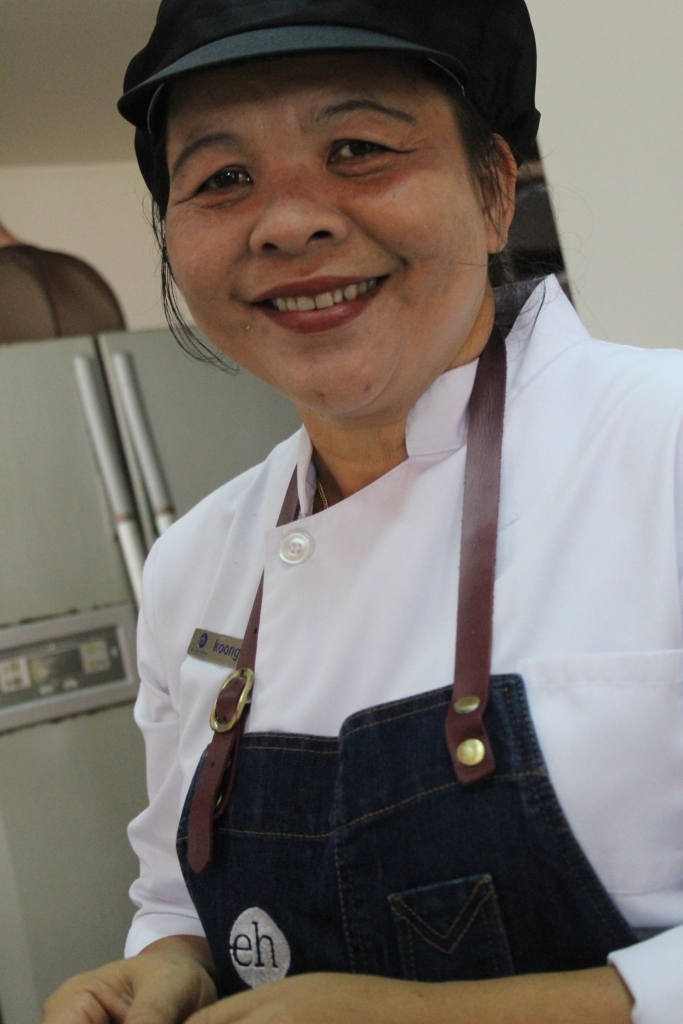 EH: What do you think makes a good chef/cook?
CK: Fresh ingredients, hygiene and the most important factor would be the taste of food. A good chef must be fascinated with the art of cooking, always seeking to improve, using new techniques.
EH: Why did you choose to make this dish for us today?
CK: Villa guests always remark that they are the best wontons they've ever had.
EH: Can you tell us how your cooking adds to the villa?
CK: Guests who are impressed with our food, will spread the word to their friends and family. My goal is for guests to feel compelled to come back and stay with us at the villa, allured by the flavours of my food.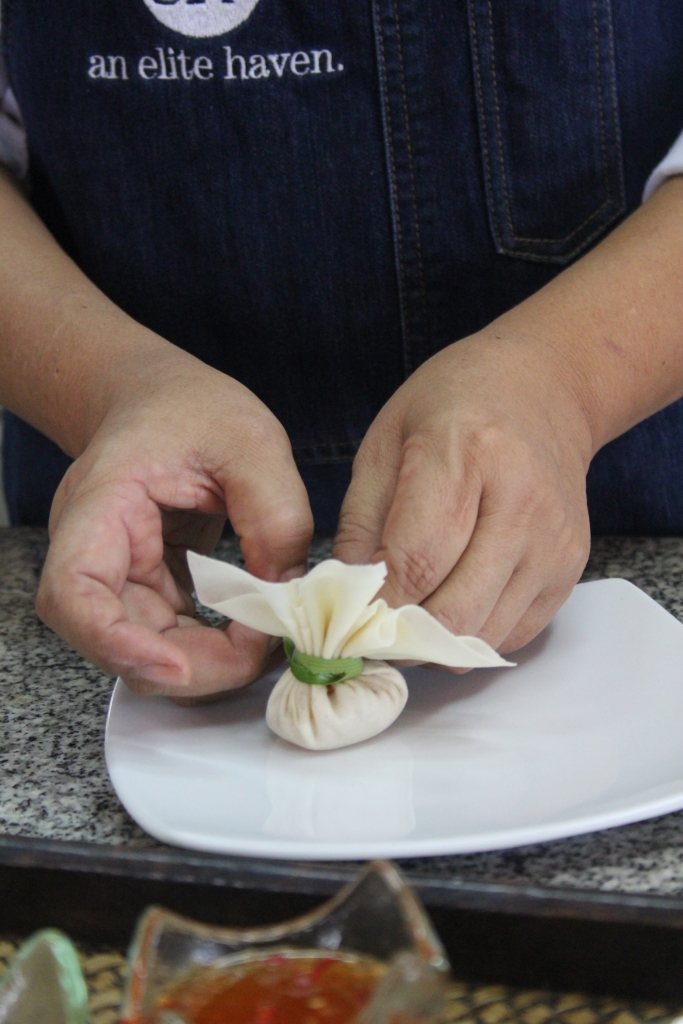 EH: What should guests expect from you when you cook for them?
CK: Taste, great presentation, and food served on time.
Chef Koong's Fried Wontons with Chicken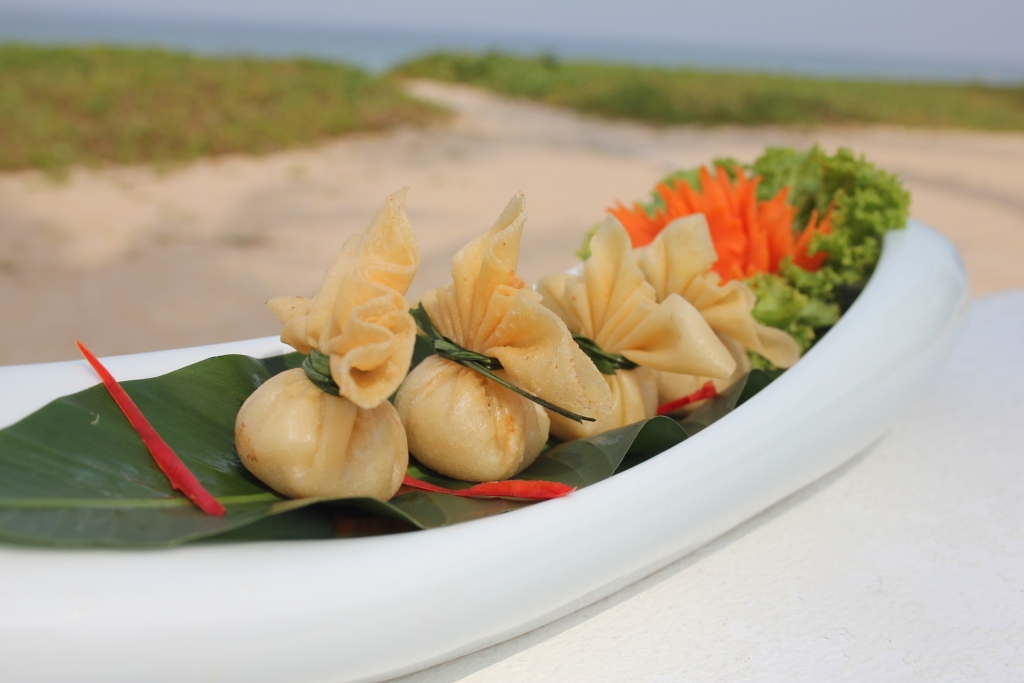 Only takes 20 mins to make, including wrapping. Super crispy and yummy.
Makes 8 – 10
Ingredients
500g ground chicken
½ tsp Sesame oil
½ tsp Salt
Ground black pepper
Wonton wrappers
3 Pandan leaves cut into thin strips
Water for sealing
Oil for frying
Thai Sweet chili sauce
Directions
Step 1: In a bowl,