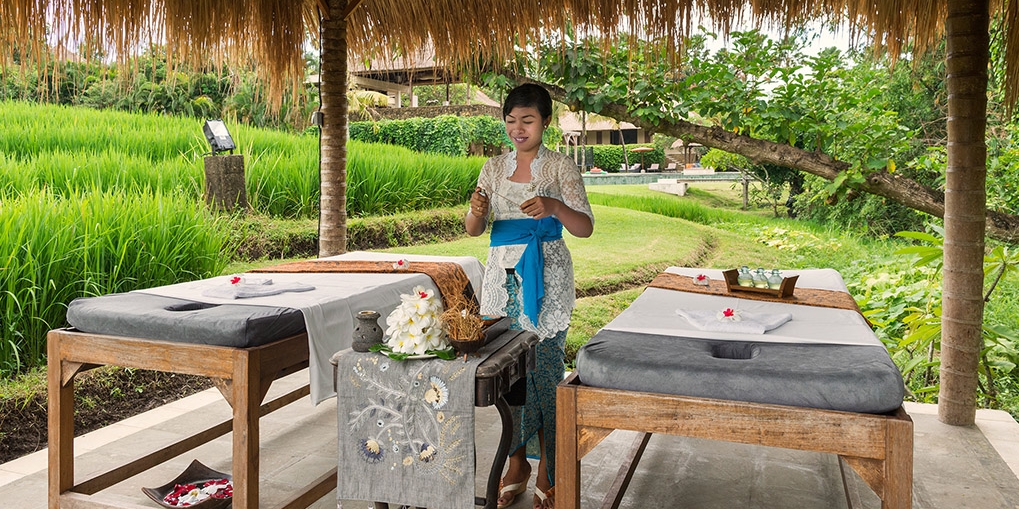 From its thriving yoga scene to its serene spa retreats, Bali is synonymous with wellness. The island's postcard-perfect scenery of lush green mountain sides and spectacular beaches make it the perfect setting to zone out while enjoying its blissful traditions of holistic healing.
To come to Bali and not have a massage would border on an insult to the island's age-old therapies. There's a reason why Balinese massage has made its way into top spas all over the world: it fuses together deep-tissue massage with aromatherapy, gentle stretching and light acupressure for a beautifully relaxing, holistic healing treatment.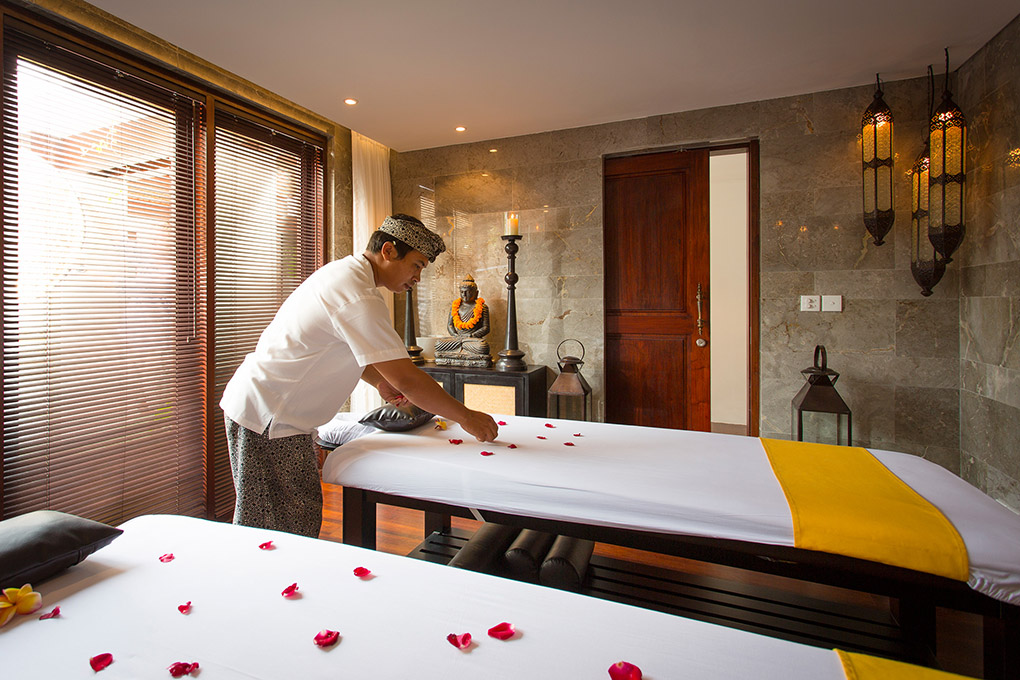 MASSAGE ROOM, VILLA LILIBEL – SEMINYAK, BALI
But while you might be able to have one anywhere in the world, nothing comes close to a massage at the skilled hands of expert Balinese masseurs. Therapists use a firm, kneading massage style to stimulate blood flow, along with pressure point techniques and reflexology to help soothe muscle tension, and the aromatherapy of essential oils to ease you into blissful relaxation.
Beyond the traditional massage techniques, spas in Bali offer a host of traditional beauty therapies that use the healing properties of natural ingredients to scruff, buff, and revive skin, and leave you perfectly preened.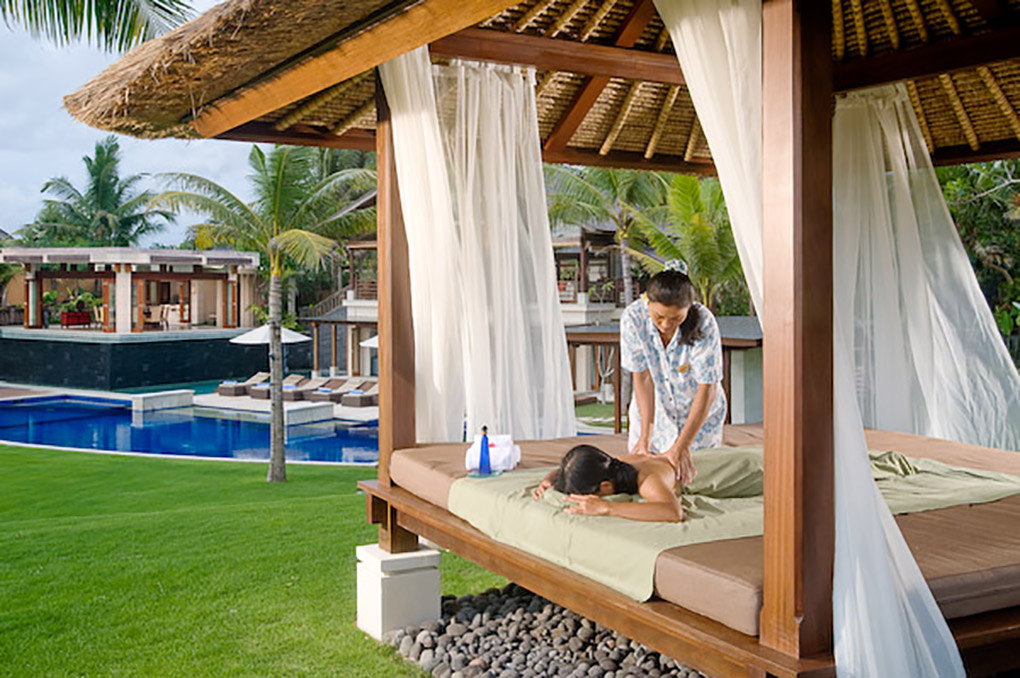 BALINESE MASSAGE AT VILLA SEMARAPURA – CEMAGI, BALI
Balinese massage
Balinese massage starts at the bottom and works up, so as you lie face down, the first port of call for a Balinese massage is your feet. Your therapist will use elements of foot reflexology to stimulate pressure points on your soles, and gently stretch out the lower legs.
The deep tissue work begins on your lower legs and works up to the backs of your thighs – perfect for soothing aches and pains after a run or a hike up one of Bali's spectacular peaks. Then your therapist moves to your back, targeting pressure points along the spine and combining kneading and stroking massage styles to boost blood circulation and gently remove knots in your shoulders.
After you turn over, your therapist works bottom to top again, beginning with the feet and moving up your legs. Balinese massage includes work on the stomach, believed to benefit digestive and reproductive health. The treatment finishes with a gentle massage of your scalp and forehead.