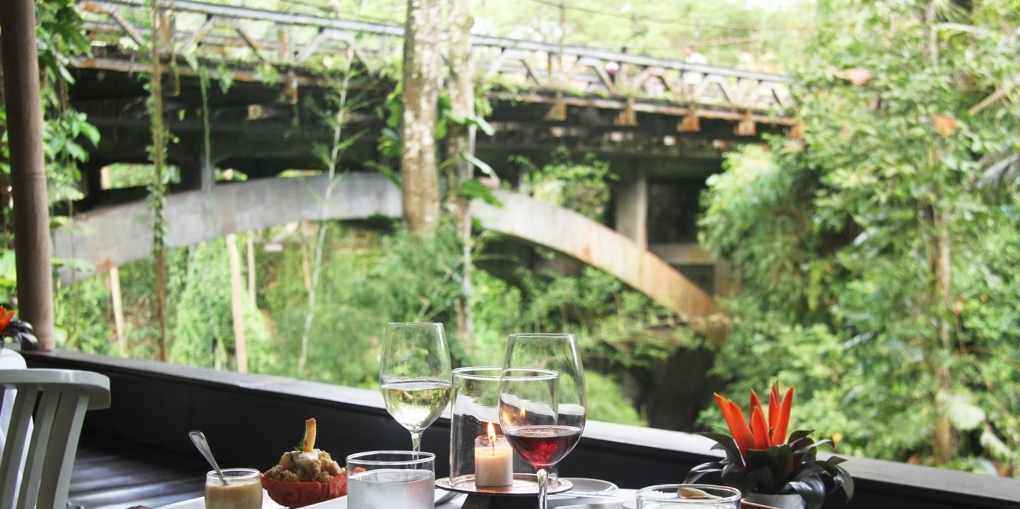 Bali delivers equally extraordinary experiences to seekers of chic elegance as it does to those pursuing adrenaline, education or picture perfect mountain scapes. Here are just a few of the enriching experiences to seek out on your next visit to Bali.
WICKED APERITIFS
Those who appreciate a well-curated cocktail will love Akademi, a hub for Bali's growing mixology scene. Not only can you sample amazing cocktails here, but Akademi also offers regular master classes led by the internationally celebrated British mixologist Dre Masso.

AKADEMI COCKTAILS
JL. PETITENGET NO. 51B, SEMINYAK, BALI
IMAGE CREDIT: www.akademi-bar.com
Delve into the mysteries of Bali's tropical produce with cocktail ingredients like mangosteen, jackfruit and salak, plus a range of unique spices and roots. Get up close and personal with luscious infused dark rums, inspired gins and araks saturated with rare botanicals from the Indonesian archipelago.
Dre brings the knowledge accumulated from trips to more than 40 countries and includes the history of flavours in his classes. Cocktail-making skills will be honed while learning about indigenous ingredients and how to balance flavours with every integral part of the recipe. A recent master class explored the two cocktails that were presented by Akademi at the Southeast Asian Finals of the Diageo World Class Mixology competition.
Other master classes have included the analysis of nutmeg and cascara (coffee fruit skin), where spices are dissected and the bar-made tincture, liqueurs and jams are tasted. Cascara was first used in Yemen, where it was infused into hot water with a powerful selection of spices to make a drink called 'Qishr', and has now become the star ingredient in one of Akademi's cocktails.
The Akademi daily cocktail menu is seriously worth a visit. Check out the artisanal ceramic, copper and wooden cocktail vessels that make a clear statement about this exclusive destination.
WINE TIPS-Y
Head into the verdant hills of Ubud and the beautiful Bridges restaurant where the Divine Wine & Cocktail Bar is located below the Riverside dining room and is the exclusive haunt of Bridges' sommelier Rahul Mehra. Participate in an outstanding master class, listen to the river flow and enjoy the privileged view.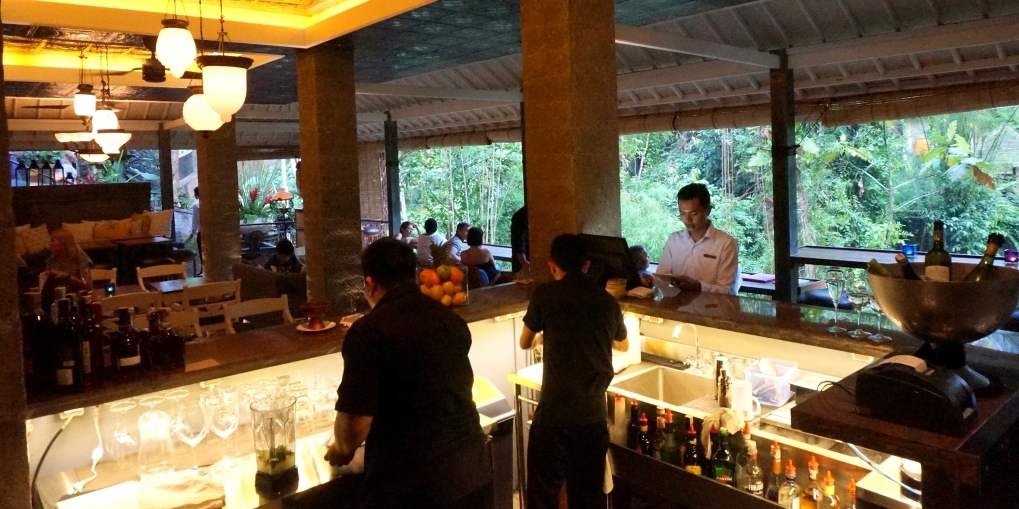 DIVINE WINE &