The legendary romance of Bali has long seduced celebrities when it comes to staging Gatsby-like nuptials. Thus, the 'Island of the Gods' is now a celebrated wedding destination. Perhaps you have already received your invitation? But what to wear to a wedding in Bali?
Bali simmers with wedding fever all year round and being invited to such a joyous celebration is not only an honour and an opportunity for a superb vacation – it's also the ultimate justification to slip into something sensational.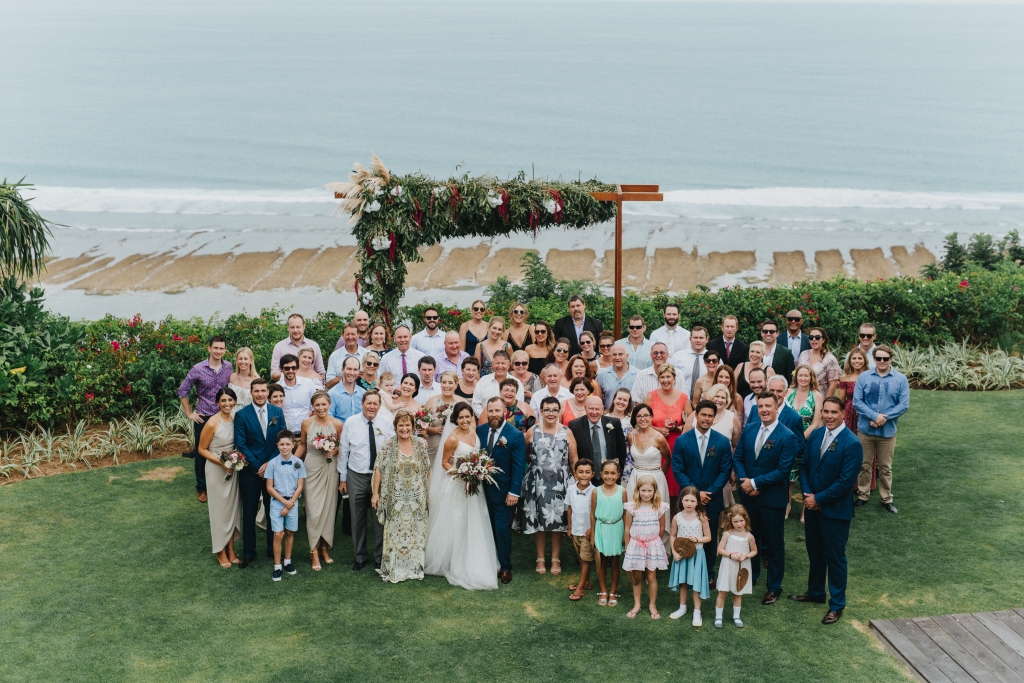 WEDDING GUESTS AT PANDAWA CLIFF ESTATE – THE BUKIT, BALI
DESTINATION WEDDING
International weddings, Bali style, are often set on luscious green lawns flanked by tropical gardens or jungle – a horror for high heels; or on soft white sand – shocking for stilettos. Selecting the right footwear can be a challenge for Bali wedding guests. While barefoot beach brides are bound to raise a smile, guests are expected to be suitably shod.
Be sure that your outfit works with flats or low-slung sandals. Super-light silk resort styles are the perfect partner for sexy sandals in the sultry tropics.
Whatever the dress code, frocking up for a Bali wedding should be fun. Think shoestring straps and flowing maxi-dresses; black & white prints and halter necks. Floaty dresses in feather-light silk do well with a stretch cotton underdress to guard against humidity. Another sizzling look is a frilly off-the-shoulder top paired with loose linen trousers or a slender skirt. Classic cotton sundresses, aptly accessorized, are an elegant choice, while the fashion-forward jumpsuit (which American Vogue has tipped to conquer this season's cocktail parties) works wonderfully at a Bali wedding.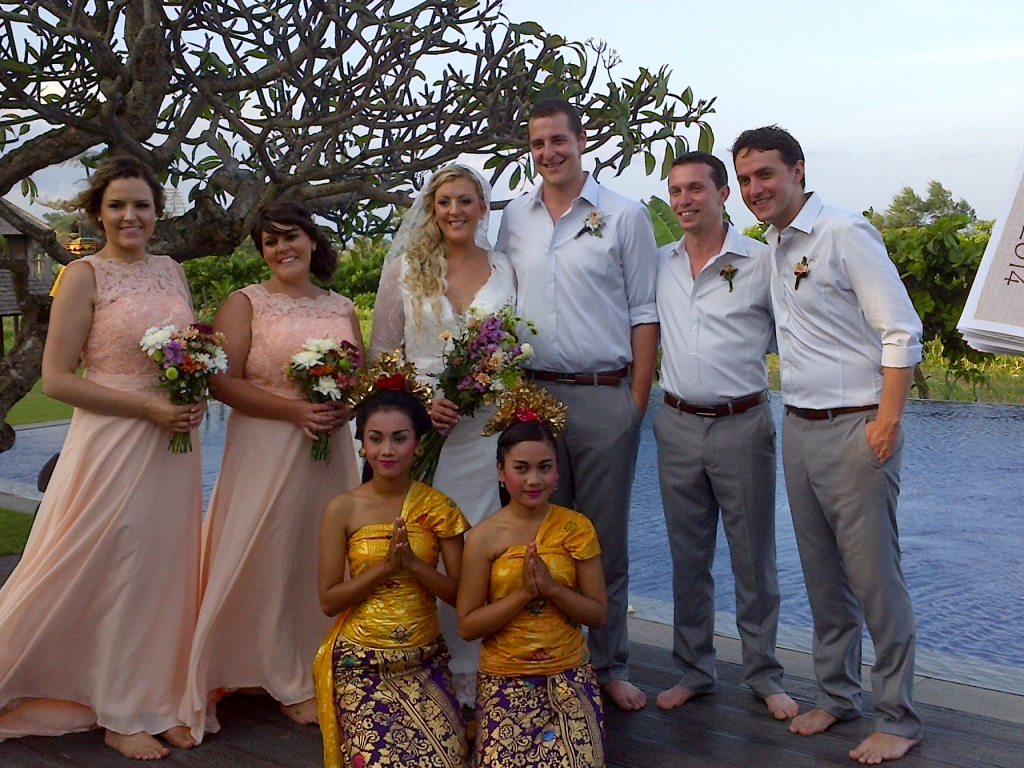 BALINESE DANCERS JOIN A PHOTO WITH THE WEDDING PARTY
BALINESE WEDDING
If the wedding is traditional Balinese style, be prepared for some striking surprises and be ready to push out your fashion boundaries. Selamat menempuh hidup baru – is the polite way to say congrats.
Indonesian's adore dressing up so choose something spectacular, formal and traditional. Given the extraordinary outfit the bride will be wearing – complete with a massive golden crown – it will be impossible to outshine her. And expect to see the groom bedecked in an equally magnificent costume; draped with jewelry;