You've arrived on the Island of the Gods. There is so much to do on your bucket list, so many cultural, spiritual, artistic and gastronomical places to visit. Don't forget to unwind from it all with a delicious cocktail, vibrant beats, gorgeous people and an equally stunning view. You are, after all, on the vacation of a lifetime! Dance the night or day away, Bali-style!
FINNS VIP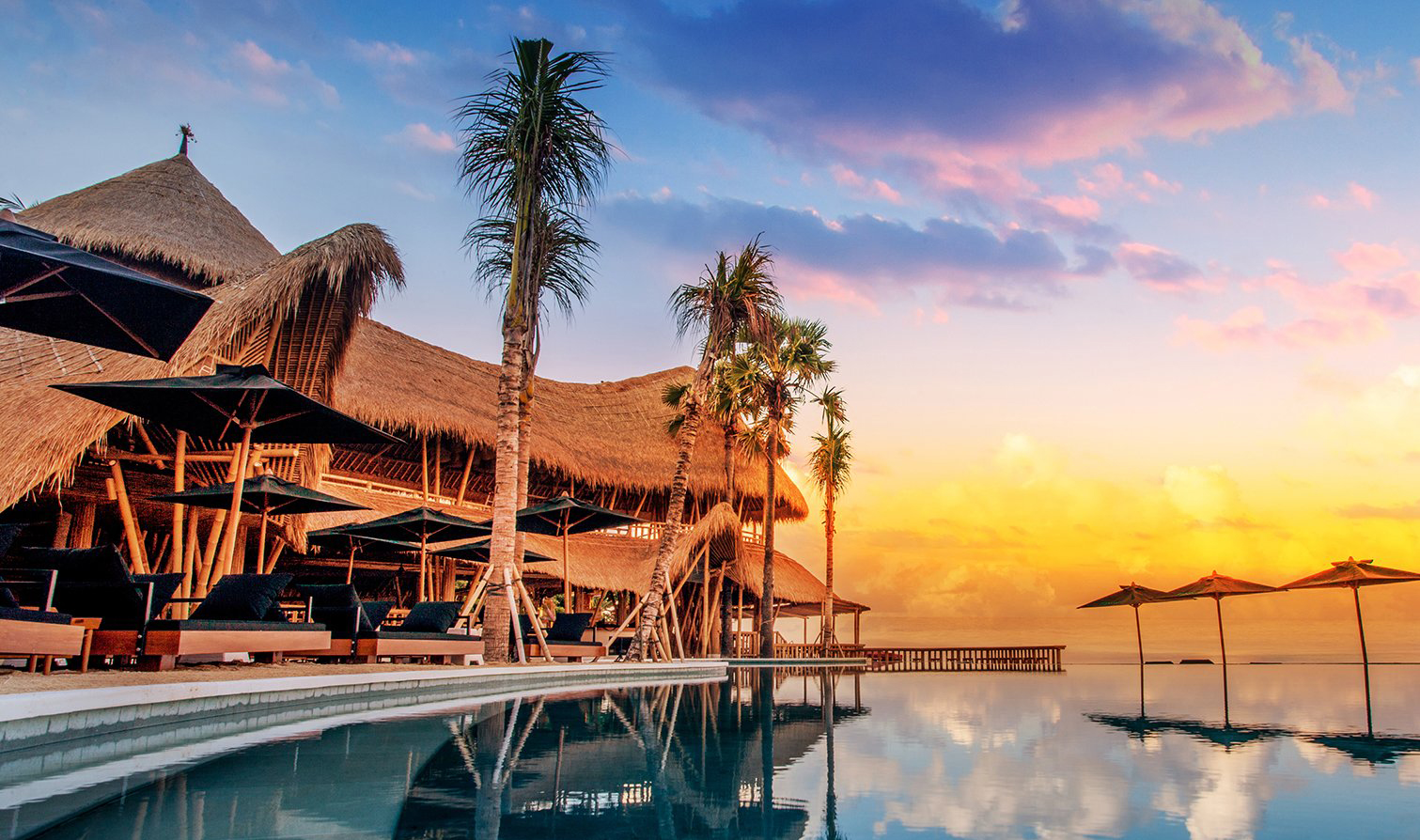 The absolute beachfront club offers another level of beach club chic. Choose from Meditteranean dining on a vast oceanfront lawn, dining al fresco on a terrace, having powerhouse meetings in the VIP Lounge or the fabulous Rooftop Bar. Be mesmerised by the stunning Instagram-worthy sunsets and the quirky nighttime surfing under spotlights.
If Finns VIP is up your alley, why not book an elite haven in the Canggu area?
SUNDAYS BEACH CLUB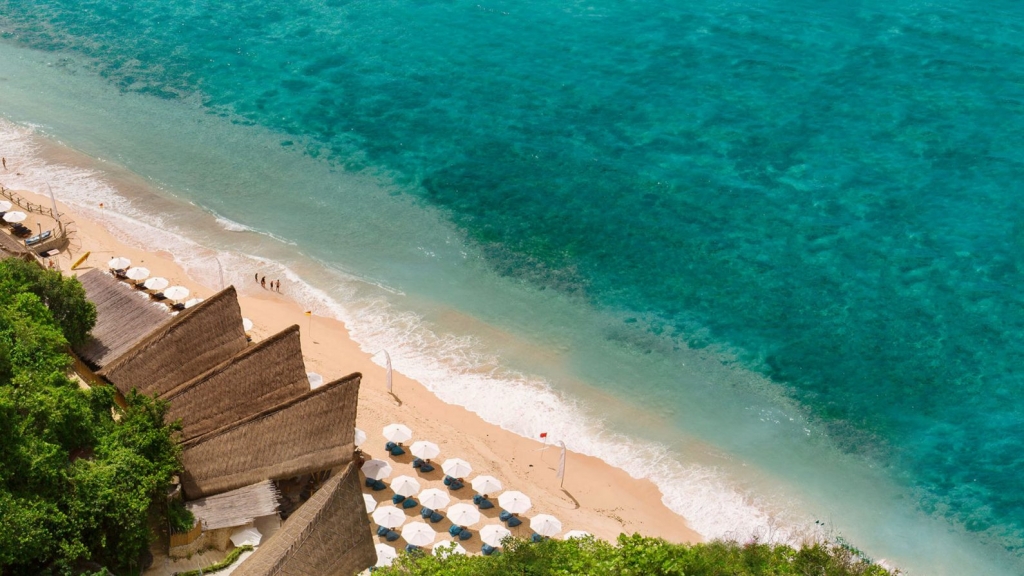 Kick back and enjoy life at this chic day retreat that is nestled on a white sandy crescent beach on Bali's Bukit peninsula. Pull up a beanbag or sun lounger and enjoy a day of sea kayaking, snorkelling or stand up paddle boarding while listening to cool island beats and grazing from a perfect beachside menu. Expect butter-soft yellow fin tuna sushi, burgers and pulled pork sandwiches. Sip hand crafted cocktails and watch the sun set while making fabulous holiday memories.
Sundays Beach Club is in the Bukit region, where the fabulous Uluwatu and Jimbaran are.
KUDETA

A restaurant, bar and beach lounge is coupled with eclectic soulful soundtracks and panoramic views. The club is known as Bali's original sunset-watching venue, and rightfully so. It boasts not just magnificent views but amazing sounds that set it apart from the others.
Kudeta is located in hip Seminyak. Enjoy your stay at a luxury villa in the region.
KARMA BEACH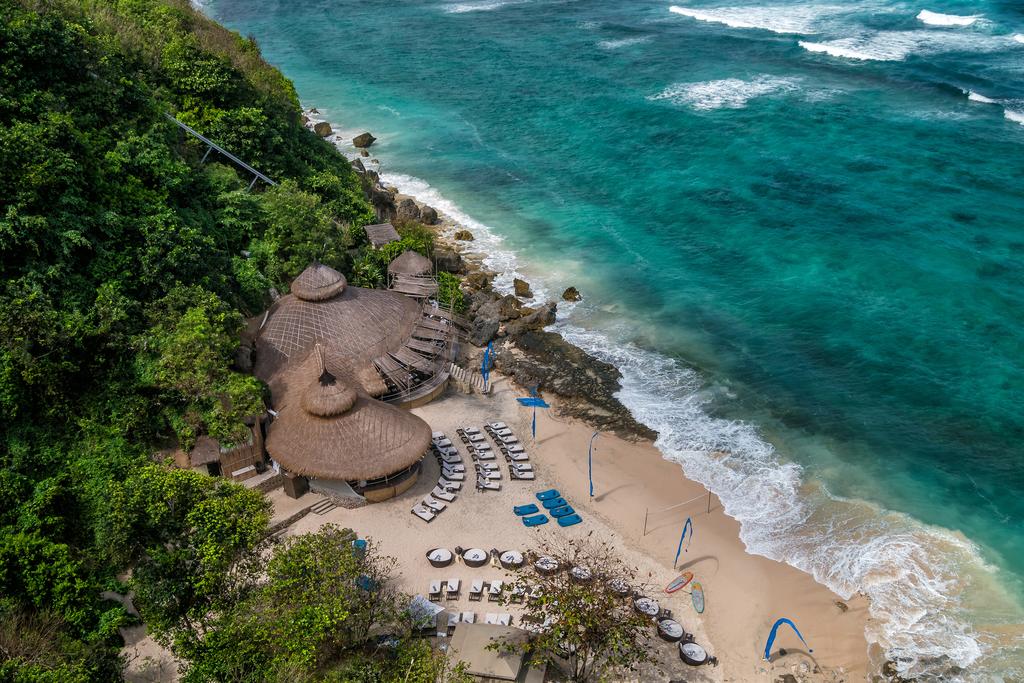 Enter one of the globe's hottest beach clubs high above the glittering azure ocean. Ride an inclinator down the limestone cliff to a white crescent of sandy beach that is perfect for a party. Bamboo and thatch buildings encircle an intimate scene, with hedonistic drinks and delectable food completing the whole experience. Groove to the soundscape by the stars of Ibiza and London's DJ decks.
Karma is in the amazing Bukit region, where you can stay right on the cliffs.
POTATO HEAD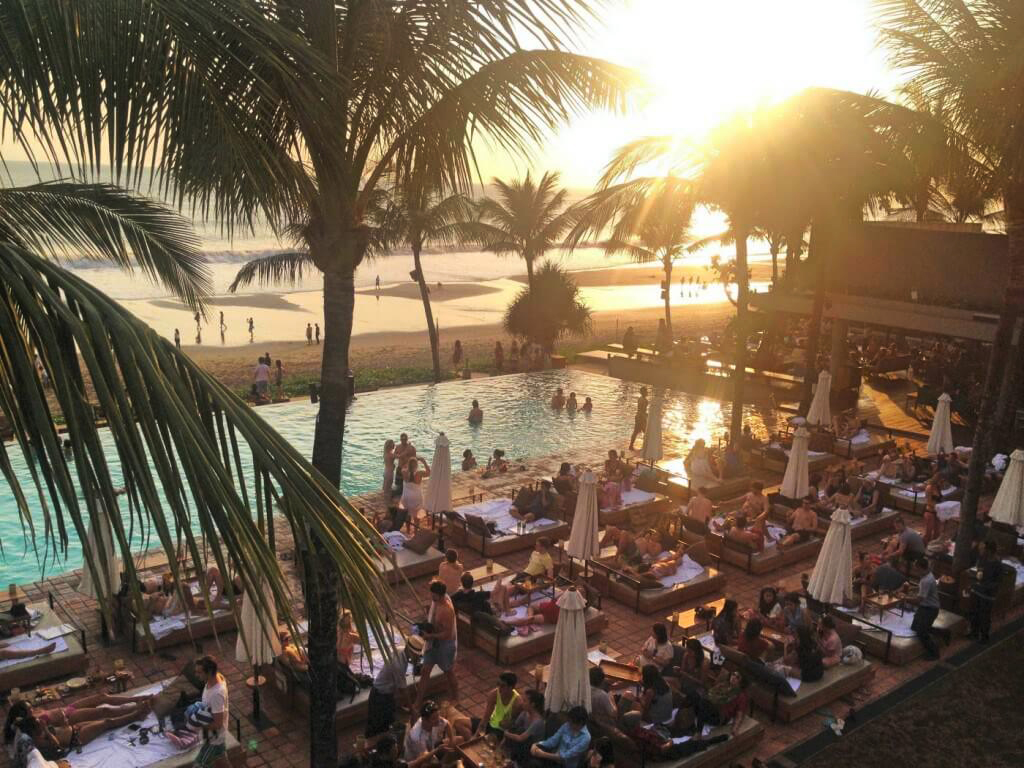 Scandalously unconventional architect Andra Matin flew with this uber-hip beach club in Seminyak. A wall of wooden shutters wrap around this exuberant venue housing funky Asian to fine French dining zones, and regular host of music legends such as Snoop Dog and Fat Boy Slim. Potato Head gets an A+ for people watching.
If Potato Head sounds like a preferred nightly venue, we recommend booking an elite haven in Seminyak.
CAFE DEL MAR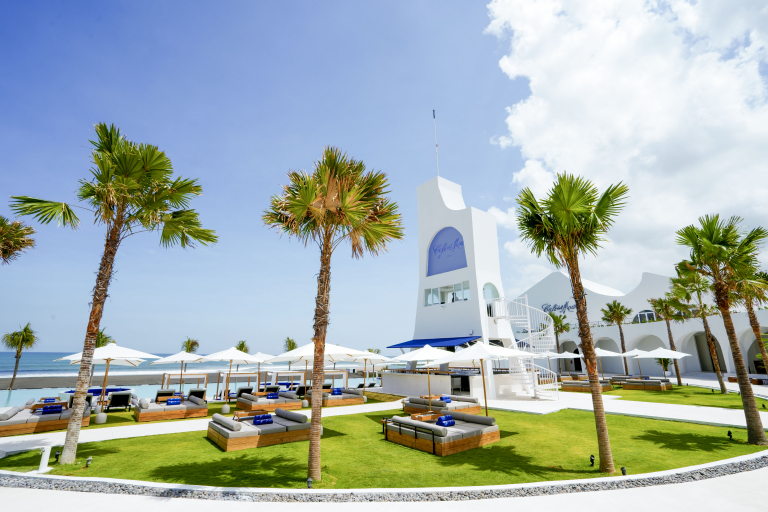 The newest beach club in Bali, Cafe del Mar, has its roots in Sant Antoni de Portmany on the Spanish island of Ibiza. What started as one fantastic clubbing venue in 1980 now has 12 locations around the world. Enjoy luxurious dining and bar experiences with world class DJs in the Bali outpost of the Earth's original island beach club.
The fabulous Cafe del Mar Bali is in one of the hippest places around: Canggu.
For the ultimate Bali vacation, our Elite Concierge service will gladly craft a fun itinerary for you. Contact us now!