Our Elite Havens Concierge Team is ready to enhance your next holiday experience. Once your booking is confirmed, any requests you might have, no matter how large or small, will be taken care of by our team. Their abundance of knowledge and warm and attentive attitude will help ease out any vacation-woes from the moment you land until your departure.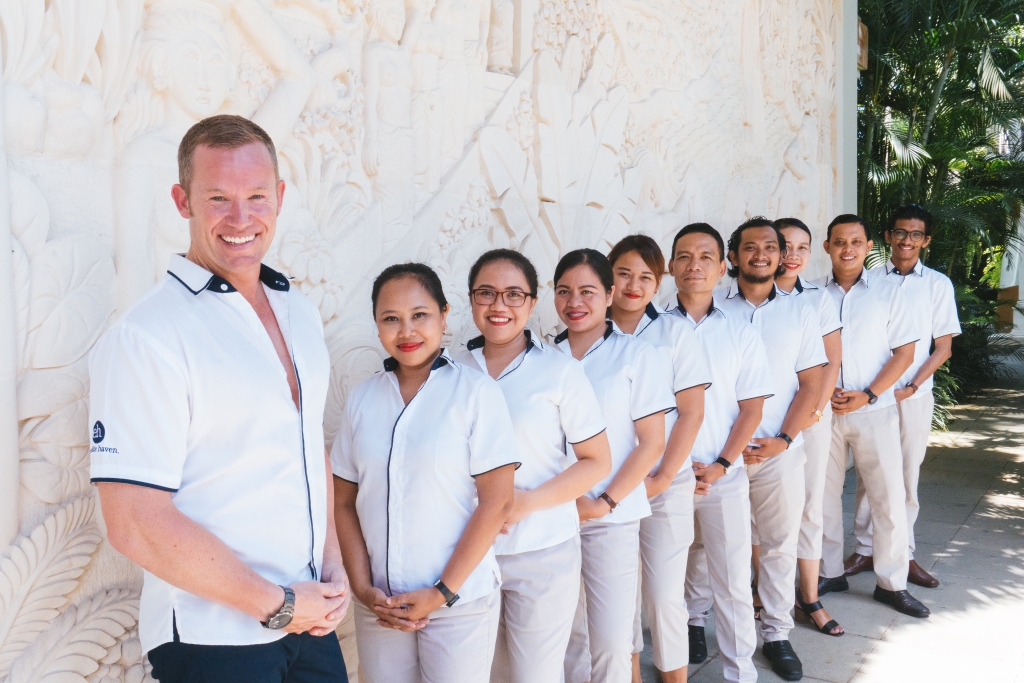 Our mission: 'Concierge provides Elite Havens guests with knowledgeable advice, assistance and tailored recommendations to ensure their villa holiday experience surpasses expectations.'
Here, we interview our Head of Concierge, Andy Grant, who's proud of bringing an ultimate, bespoke experience to you.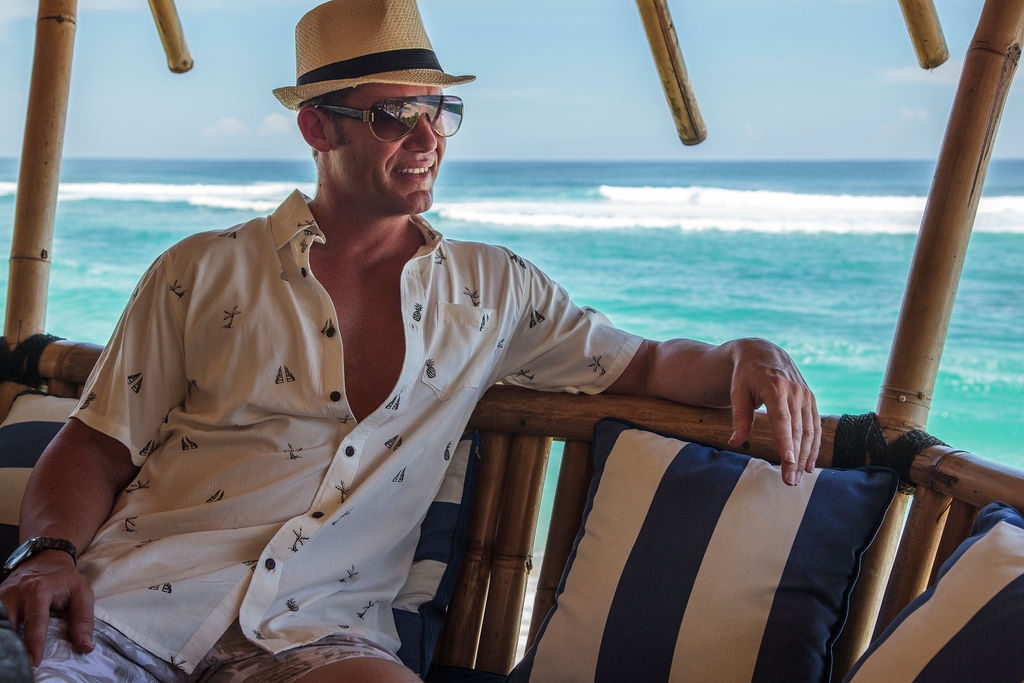 Elite Havens: Tell us a bit about your background, Andy.
Andy Grant: I hail from New Zealand and my first 'proper' job was in banking. I also have an extensive background in hospitality and eventually embraced the hair, beauty and cosmetic industry. I've always had a passion for service and love making people feel good. Tropical Asia has been a favourite holiday destination and I am now very fortunate to say I live permanently in Bali. Four years later and I'm still motivated by its constantly evolving hospitality scene, tropical climate and unique culture.
EH: What do you do for Elite Havens?
AG: I am Head of Concierge. My team deals with our guests from the minute they have confirmed their reservation through to their arrival and stay at the villa.
EH: What does the Concierge do specifically during that time?
AG: Each of our direct bookings are assigned to a Personal Concierge team member. They will work with the guests, taking care of all requests, tailoring itineraries and fine tuning arrangements. Depending on booking times, interactions with guests can sometimes be up to 18 months before they arrive at their destination. This allows a lot of dialogue and a solid relationship built on trust to form over time. What we offer our guests is always premium, as we only deal with the best establishments and operators in each destination. We are more than the traditional 'Concierge' based in a hotel lobby, we coordinate across our whole portfolio which is like taking care of a vast number of mini hotels!
EH: What sort of requests does the team receive?
AG: You name it, we get asked for it! Surprise proposals, even surprise small wedding ceremonies, we receive many requests to arrange special celebrations which is such a privilege. We've had requests for muscle-men lifeguards to be on duty, models to accompany guests on private yacht charters, pools to be cooled down (with ice) because they're too warm; even celebrities are taken care of with the utmost secrecy.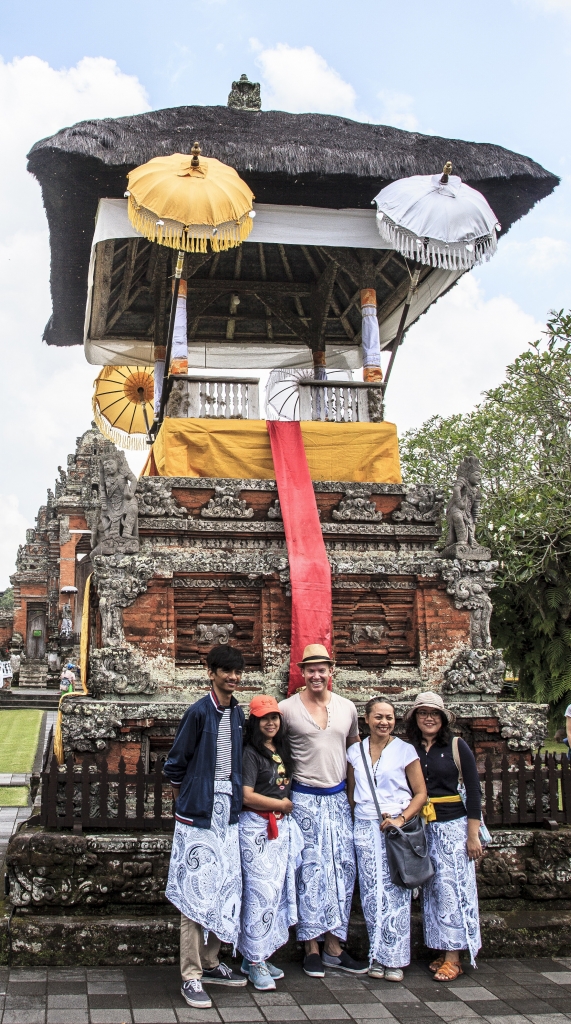 EH: So you've had to surprise the bride…
AG: Oh yes! Our villas can sometimes be a part of larger properties so we may be dealing with various guests who are part of the same group. We have many requests to surprise other members of the group with either a special celebration or ceremony of sorts. This can be challenging at times and requires a lot of attention to detail and coordination.
EH: You really are passionate about the best service for your guest?
AG: Absolutely! The job isn't for everyone, you really have to love what you do. We have the amazing opportunity to be dealing with people's dream holidays, we try our best to deliver and make that dream happen. It's a role I am really passionate about. Time is precious these days and we have one shot to create a memorable and outstanding experience for our guests. We have the chance to really showcase the best of what our destinations have to offer. When it comes to experiences for our guests, it's all about utilising our local knowledge, contacts and being experts in what we do.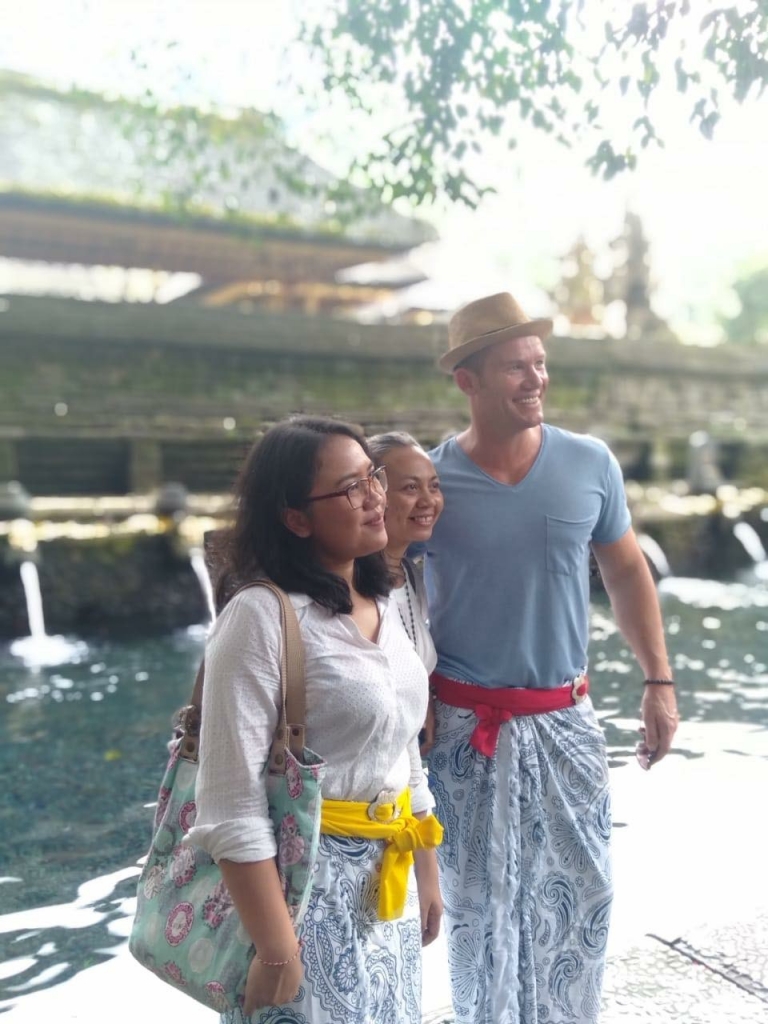 EH: Throughout your time in the position, has there been a particular request for something really different or unusual?
AG: Requests vary dramatically but yes there was one group of guests who would only travel in a specific make, model and year of car. So we had to hunt down the vehicles and have them specially brought in for their stay. Another group of guests wanted every single staff member out of the villa and out of sight, so they had the entire property to themselves. Only 1 staff member could be visible and the rest had to hide out back. A celebrity guest arrived with 19 pieces of luggage which we didn't realise she was travelling with until she landed, that was a challenge. We have lots of fun requests also such as private boat parties with on-board DJ's, photographers and lavish set ups. I love the challenge of putting requests together and delivering an outstanding experience to exceed our guests' expectations.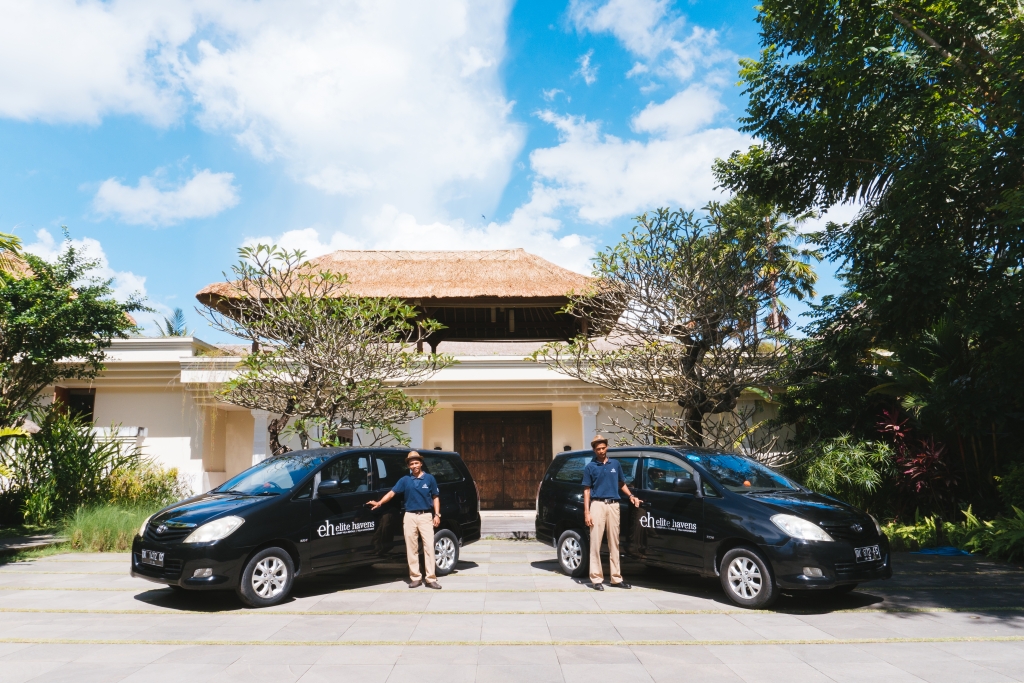 EH: What makes a great Concierge?
AG: Listening. Attention to detail and thinking outside the box. You have to sometimes make quick decisions which must result in the best possible outcome. Remaining cool, calm and collected in any situation is crucial as sometimes you're placed in very difficult ones. Having a passion for people is a must as is being an expert in the destination.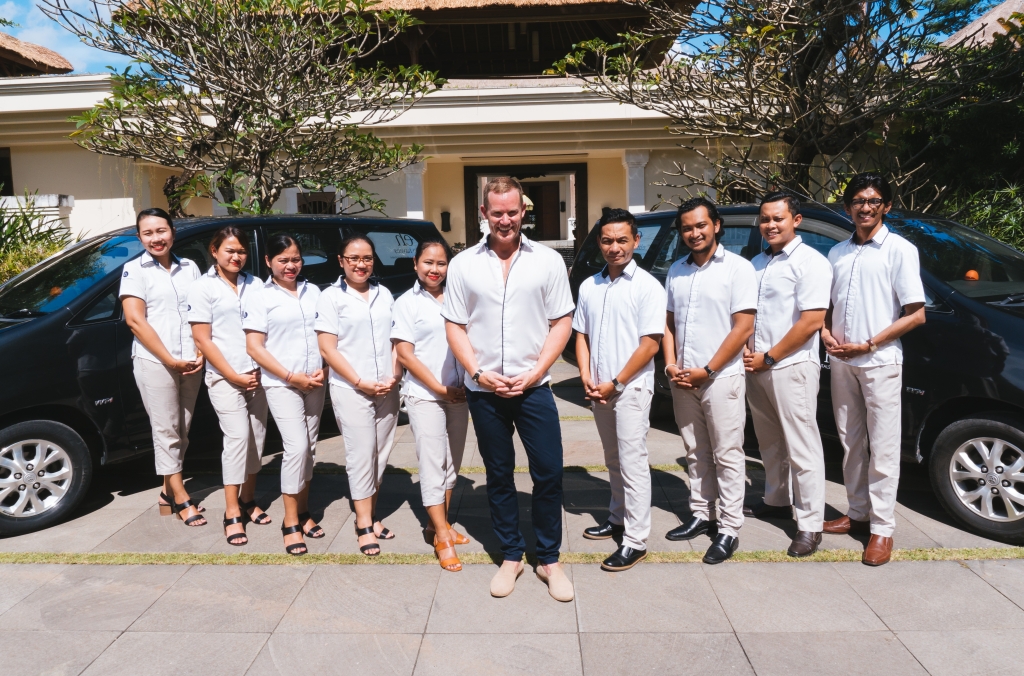 EH: I am sure it gets stressful at times, what do you do to de-stress?
AG: To be honest I am never really 'offline', there is always something going on. I go to the gym every morning, 7 days a week which keeps my mind, body and spirit on track (unless I've had a night out!) and love to enjoy some time by the pool. Or simply relax watching a bit of Netflix with my husband and our two cats. If I can sneak in a trip to a day spa then it's a bonus plus I love good food accompanied by a glass of wine.
EH: Are you faced with situations where there's a problem in a villa?
AG: Yes it comes with the territory and it's all about how you react and deal with issues when they arise. A villa stay is very different from a holiday in a resort or hotel, there are many aspects to manage when dealing with a problem. As I said, we have one shot at giving our guests the best experience and their holiday time is limited so dealing with any issues the guest may have must be done with the utmost care and urgency in order to turn the situation around.
EH: What can we expect from you and your team this year?
AG: I want all our guests feeling like a VIP from the moment they book with us, regardless of the property or location they are staying in, so continuing to work and build on relationships with our partners and being ahead of the game with the latest and greatest of what's available. Technology is also on the cards and improving our systems on how our service is delivered and how we interact with our guests.