The contents of a dozen of Bali's most in-the-know people's Little Black Books has been distilled into Elite Haven's new concierge app, elite experience, and it's a treasure chest of cool information and hot tips.
Zap this app into an iPhone and you have immediate access to Bali's international dining scene, hippest bars and chicest cafes. The Elite Havens team has created a magical précis of upscale adventures, beautiful and bespoke shopping, spa sanctuaries, professional kids entertainers and activities plus some special treats.
Laborious days of researching for the best-of-the-best and creating a 'to do' list for your vacation are banished to history. The Elite Experience app cuts through the confusing miasma of magazine features, tourist guidebooks and advertiser-sponsored platforms that make claims rarely met.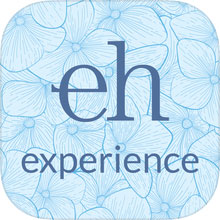 Before leaving home, download the free Bali app and explore the crème de la crème of Bali's social, retail and high-life.
Arrange a private visit to an opulent fashion boudoir attended by a Hollywood stylist; take a safari under the stars; jump aboard a magnificent schooner for a day of island hopping; wash an elephant or be helicoptered to a Greg Norman-designed golf course where tees are separated by dazzling cliffs and open ocean, and an exquisite Balinese sea temple forms the backdrop.
Captivate the kids with a visit from a professional French circus school or let them swing from the trees at an adventure park tucked amongst the stunning grounds of Bali's serene botanic garden.
The elite experience app safeguards guests against unfortunate hiccups and delivers a divine holiday itinerary in advance of your arrival. Our villa managers will take over the organisation and logistics so that your plans can be expertly executed without delay.
Close ties with these hand-picked hot-spots have brought some fabulous treats for Elite Havens' villa guests, including complimentary cocktails, preferential seating and generous discounts.
And we've anonymously checked out every bar and business listed to ensure that constant quality expectations are maintained.
Money cannot buy inclusion to this distinguished concierge service that has been carefully curated to provide the perfect plan for your holiday on the Island of the Gods.